magnalister Release Action 2021: Great News From magnalister!
Not just good resolutions, but good news right at the start of the new year: With the release of our Shopware 6 plugin, the OTTO Marketplace interface and new connections to Amazon Sweden, Poland, Canada and Turkey, we're bringing release action to you!
For 2021, we have also planned further marketplace interfaces and optimizations of existing connections based on our customer requests. A magnalister design facelift and performance update will also be implemented.
So we'll just popping champagne corks for a moment and then it's back to work. Promise!
We would also like to take this opportunity to thank our customers. With your valuable feedback, you are a big part of the magnalister success story – which we continue with great enthusiasm in the new year.
The entire magnalister team wishes you success for the expansion of your online business on the best known and most promising marketplaces in 2021 – nationally and internationally! And of course good luck and stay healthy!
Overview of Our Releases as of January 4, 2021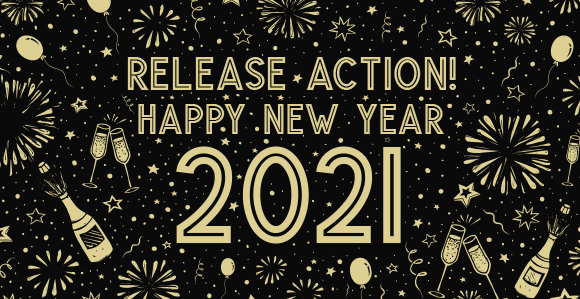 1. "Early Bird" Version of Our Shopware 6 Plugin
Many merchants are currently migrating from Shopware 5 to the completely revamped Shopware 6 platform. From now on you can install magnalister in an "Early Bird" version in your Shopware 6 store. Download the installation file directly from our website. Soon our Shopware 6 plugin will also be available in the Shopware Community Store. We will inform you as soon as the validation by Shopware is completed.
With our Shopware 6 plugin you get the magnalister functionality you are used to from the previous system.
Especially in the "Early Bird" stage, we are dependent on your feedback. Please let us know if you have any suggestions for improvement. Write to us directly at support@magnalister.com.
Information about migrating from Shopware 5 to Shopware 6: The SKUs (item numbers) in Shopware 6 differ from those in Shopware 5 for variant items. This means that the price and stock comparison for variant items via magnalister only works to a limited extent. For magnalister customers migrating from Shopware 5 to 6, an update will be available soon so that number ranges are automatically recognized.
2. OTTO Marketplace Connection
With more than 7.5 million active customers, 1.9 million store visitors per day and up to 10 orders per second, Otto.de is one of the largest online shopping portals in Germany. In the middle of last year, the online store announced a steady transformation into an online marketplace. This means that external merchants can now also offer their products on OTTO.
To give magnalister customers easy access to Otto.de directly from their own shopping system, we released our OTTO Marketplace interface today, initially for Shopware 5 + 6. For all other shopping systems the release is planned until the end of February. Existing customers can add the OTTO interface with a few clicks through their magnalister account at www.magnalister.com (don't forget to update the magnalister plugin!).
As usual with our new interfaces, we also offer you a free trial period for the OTTO marketplace interface. You can test the magnalister connection for OTTO in full functionality and without risk until March 31, 2021.
For this interface we also rely on merchant feedback. To do so, simply write to support@magnalister.com.
3. Expand International Sales Via Amazon Sweden, Poland, Canada and Turkey
We are connecting four new international Amazon marketplaces, having already opened the doors for merchants to the Amazon Netherlands and Amazon Canada marketplaces in 2020.
Amazon Sweden: The Amazon marketplace officially went live in Sweden in late October 2020. With over 10 million residents, Sweden is by far the largest Scandinavian country and thus a profitable northern European sales market. Swedes are considered to be particularly online-savvy – the south of the country is home to urban centers such as Stockholm, while the north is sparsely populated and therefore heavily reliant on online retailing.
Amazon Canada: Hardly any other market is more attractive for international merchants than North America. While magnalister has been offering an Amazon USA interface for a long time, the neighboring country Canada is now being added. Amazon.ca has about 160 million visitors per month, making it the largest e-commerce platform in the country. So if you already list your products on the US market via magnalister or if you want to reach the whole of North America right away, you should install the Amazon Canada interface!
Amazon Turkey: Since its market launch in late 2018, the Amazon Turkey marketplace has become one of the largest e-commerce portals in the country. The target market has 82 million people and is similarly attractive to Germany. This creates fresh sales opportunities for merchants.
Amazon Sweden, as well as Amazon Canada are now available in the magnalister account for all shopping systems supported by us.
We will release the Amazon Turkey interface by the end of February 2021. We are also working on an interface for Amazon Mexico.
Amazon announced an early launch for the Poland marketplace in 2021. We have already prepared the respective interface and are ready for the marketplace start.
4. idealo Direktkauf Merchant Order API v2 Support
Since January 1, 2021, magnalister supports the new idealo Direktkauf Merchant Order API v2, making it even easier for merchants to use idealo Direktkauf. The payment process is now handled by the platform itself.
How to switch the idealo magnalister interface to the Merchant Order API v2 is explained in this FAQ article.
By the way: All idealo interface users are advised to switch over as soon as possible because the Merchant Order API v1 will be deactivated in mid-2021.
Outlook For The magnalister Year 2021
As expected, 2020 broke all e-commerce records – never before have so many items been sold online. There is no end to this trend in sight in 2021 either. For us, this is an additional incentive to make more marketplaces and shopping systems available for magnalister. We will equip our plugin with even more features and make it more user-friendly and improve its performance. Below we would like to give you a sneak preview of what you can expect this year, among other things.
1. Google Shopping Interface Re-Release
After we turned off our first version of the Google Shopping connection for some time due to technical adjustments, the re-release will follow soon. This will allow merchants to list their products on one of the most important product search engines directly from their own shopping system.
2. magnalister for Magento 2
After the acquisition of Magento by Adobe, it was unclear for us whether the further development of Magento 2 would be actively pursued by the vendor. Since we can now expect certainty in planning, we will start implementing our plugin for Magento 2 in March 2021.
3. More Depth of Functionality for Existing Marketplace Connections
Even though connecting new marketplaces is an important factor for us in order to keep up with the times – we are planning in particular the further expansion of features for existing marketplace interfaces for 2021. In doing so, we are primarily taking into account the functional wishes of our customers that have reached us so far. Among other things, we are working on variant support for the Etsy marketplace, an intelligent search function with auto-completion for the Amazon category tree, and extended filter options for magnalister product preparation and upload.
4. magnalister Design Facelift and General Performance Improvements
This year we want to focus on the magnalister user interface. Our tool is one of the most comprehensive multichannel plugins on the market. Due to the resulting complexity, usability sometimes suffers. We want to change that with a state-of-the-art design, intuitive user guidance and many useful tips directly in the plugin. A project we are particularly looking forward to!
This is also accompanied by the improvement of loading times in the plugin. We are partly dependent on marketplaces here, because we have to access external data via API interfaces, for example. In many places, however, we can achieve performance improvements on our own. We have set ourselves high goals in order to offer our customers faster plug-in handling.
Overall, you as our customer contribute to the continuous expansion of magnalister with your loyalty and feedback. Our team is highly motivated to constantly optimize magnalister and offer you the best tool on the market.