Available Now: The magnalister App for Shopware Cloud – Install Now and Start Selling!
Great news for all friends of multichannel sales: magnalister is now available for the popular SaaS solution "Shopware Cloud". Installed in no time, you can benefit from the great advantages of web hosting and foolproof multi-channel sales on numerous platforms at the same time. We explain everything you need to know about the new interface!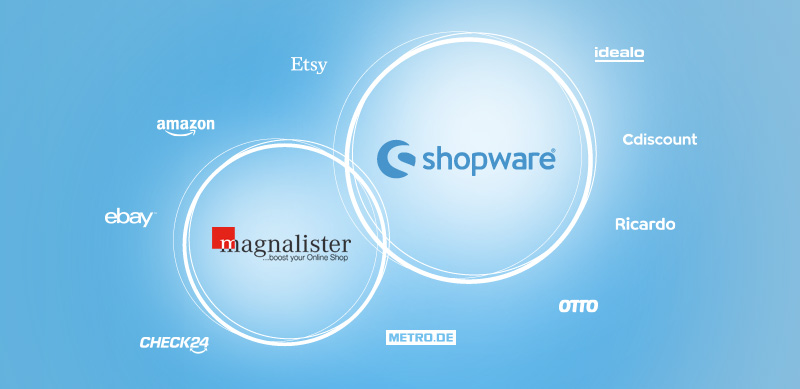 Table of Contents
SaaS – What was that again? Benefits of cloud hosting
Shopware has been one of the most popular store systems in the German-speaking world for many years. The software has always been known for its versatility and smart, innovative features. Until recently, however, there was a catch: as a pure "on-premise" solution, it required independent hosting of the server. That was complicated and no longer in keeping with the times.
With the introduction of Shopware Cloud in 2020, this flaw was history. As a merchant, you now have a choice of three variants in all tariffs: Classic self-hosting, Platform-as-a-Service (PaaS), where your own developers retain full control, and Software-as-a-Service (SaaS). Here, Shopware provides the entire store infrastructure, so you can finally give your full attention to your core business.
With the launch of Shopware Cloud, the store system has become much more user-friendly. Your store is up and running in no time, so you can start selling your products right away, and (security-related) updates are performed automatically. The software also impresses in terms of scalability and flexibility, and you can even customize its code if necessary.
These advantages are especially valuable in combination with an effortlessly simple multichannel sales. Install the magnalister app for Shopware Cloud now and test it in full functionality for 30 days!
Tap into new customer groups with the magnalister app – and get the most out of Shopware Cloud
The number of online sales channels is greater today than ever before. As an ambitious online retailer, you would naturally like to serve every one of these channels in order to make your products accessible to as many people as possible. The problem: The more stores and marketplaces you use, the higher the manual effort to maintain your products.
This is exactly where magnalister comes into play. Because our software allows you to easily sell through multiple sales channels at the same time. In addition to your own Shopware webshop, this includes well-known online marketplaces such as eBay, Amazon and Etsy. The highlight: All processes are managed centrally from the webshop.
From now on, you can also benefit from these core features with Shopware Cloud:
Product upload: Easily upload items from your own webshop to many of the world's largest online marketplaces
Price matching: Transmit prices to the respective target marketplaces fully automatically or individually
Synchronize stock levels: Always maintain up-to-date stock levels in store and marketplaces and thus avoid cancellations
Automatic order import: Import marketplace orders fully automatically and manage them in your own webshop
Order status synchronization: Automatically transmit order statuses such as "shipped" or "canceled" to marketplaces
Invoice upload: Automatically transmit invoices from the webshop to marketplaces
Interface individualization: Customize the plugin via hook points according to your own wishes and needs
Long story short: With magnalister, you maximize your online reach without having to accept significant additional expense. In combination with Shopware Cloud, this is a double efficiency gain!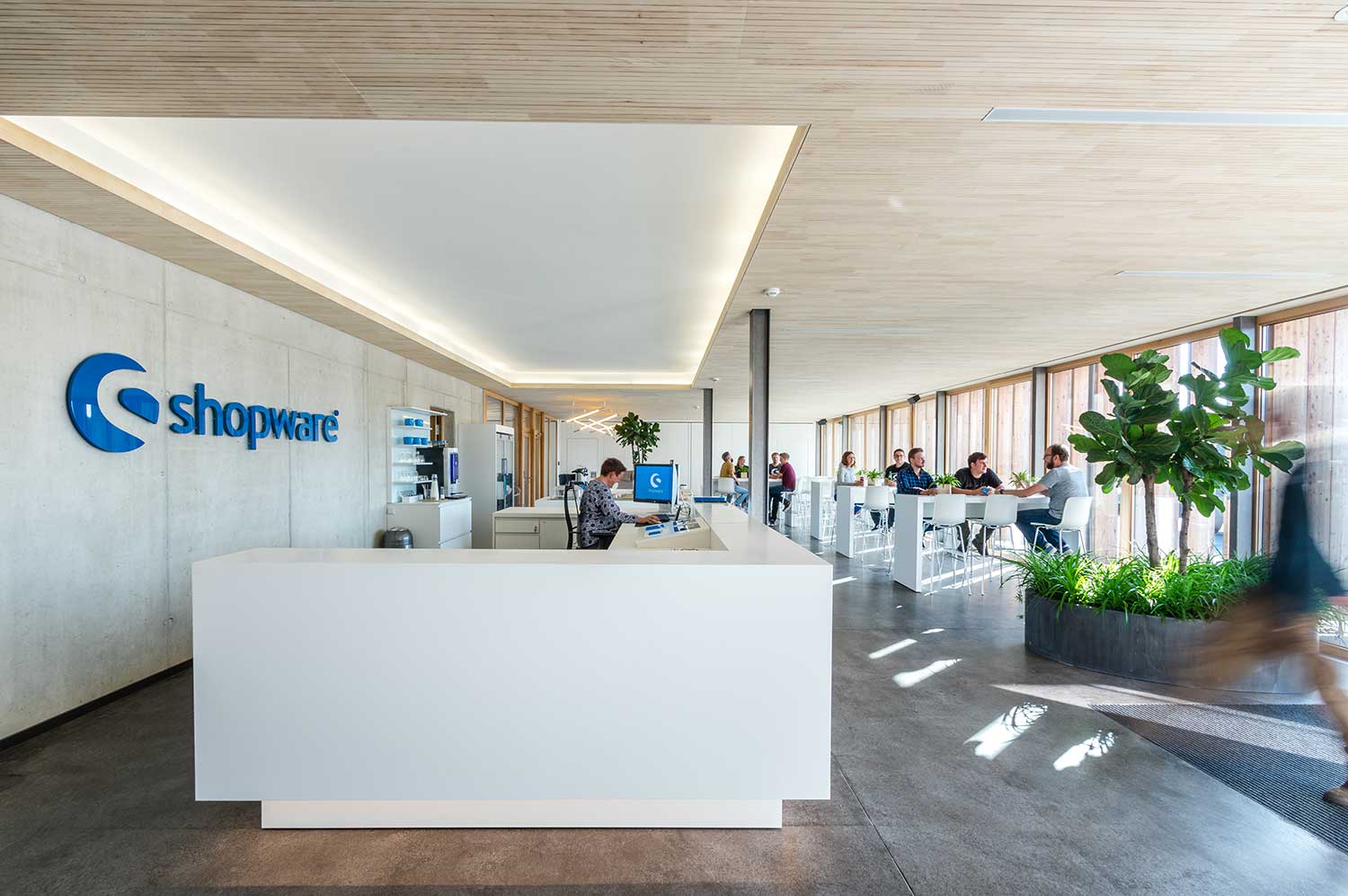 Ready, set, go: Installing and setting up magnalister
The installation and setup of magnalister is done in just a few clicks – and is thus as simple as the subsequent product upload to the various marketplaces. Specifically, it involves four short steps:
Open the App Store: Log in to the Shopware Cloud backend with your login details and then access the App Store via the "Extensions" menu item.
Install magnalister: After you have found magnalister via the search bar, you can easily download the app via the corresponding button. Our digital assistant will guide you through the remaining steps of the installation.
Activate magnalister: Follow the instructions that you will receive via email to activate the magnalister app and prepare it for configuration. This includes providing important information about you and your company.
Configure the app: Now you can call magnalister via the menu items "Extensions" and "My Extensions" and get started with the configuration. For example, you can specify for each marketplace whether orders should be imported automatically and prices kept in sync. Of course you can also upload your first products in the submenu "Upload".
As soon as you have uploaded your first Shopware products to the various marketplaces via magnalister, it is advisable to start a short test run. Does everything work as planned? Are my specifications correct? Have I made the correct settings for all marketplaces?
Conclusion: magnalister and Shopware Cloud – the new dream duo!
With the introduction of Shopware Cloud, Shopware took a giant step towards greater user-friendliness. If you previously had to deal with tedious issues such as selecting a suitable hosting provider, you can get started right away with the SaaS variant.
As a genuine all-round carefree package, it allows even absolute e-commerce newcomers to sell their own products online in no time at all. This is because Shopware not only takes care of hosting and infrastructure, but also regular updates of the software, so that possible concerns about security are also a thing of the past.
In this picture of absolute simplicity, magnalister fits in seamlessly. Because the valuable multichannel features that Shopware customers have long appreciated are now also available for Shopware Cloud.
In a perfect symbiosis, the softwares ensure that parallel sales via the web store and the world's largest online marketplaces such as Amazon, eBay and Co. become easier than ever before. The development of new, massive sales potentials is the logical consequence.
Would you like to convince yourself of the possibilities of magnalister in combination with Shopware Cloud? Then test our app now without any cost risk for 30 days in full functionality!