Watch Out Online Retailers: These Are the Most Important Ecommerce Trends in 2023
Artificial intelligence and blockchain, sustainability, personal branding – the list of supposed top trends seemed longer than ever at the beginning of the year. But what does really matter in Ecommerce in 2023? With a little distance, we have taken on this question and reveal to you which topics have lived up to the initial hype to date. Valuable tips and strategies included.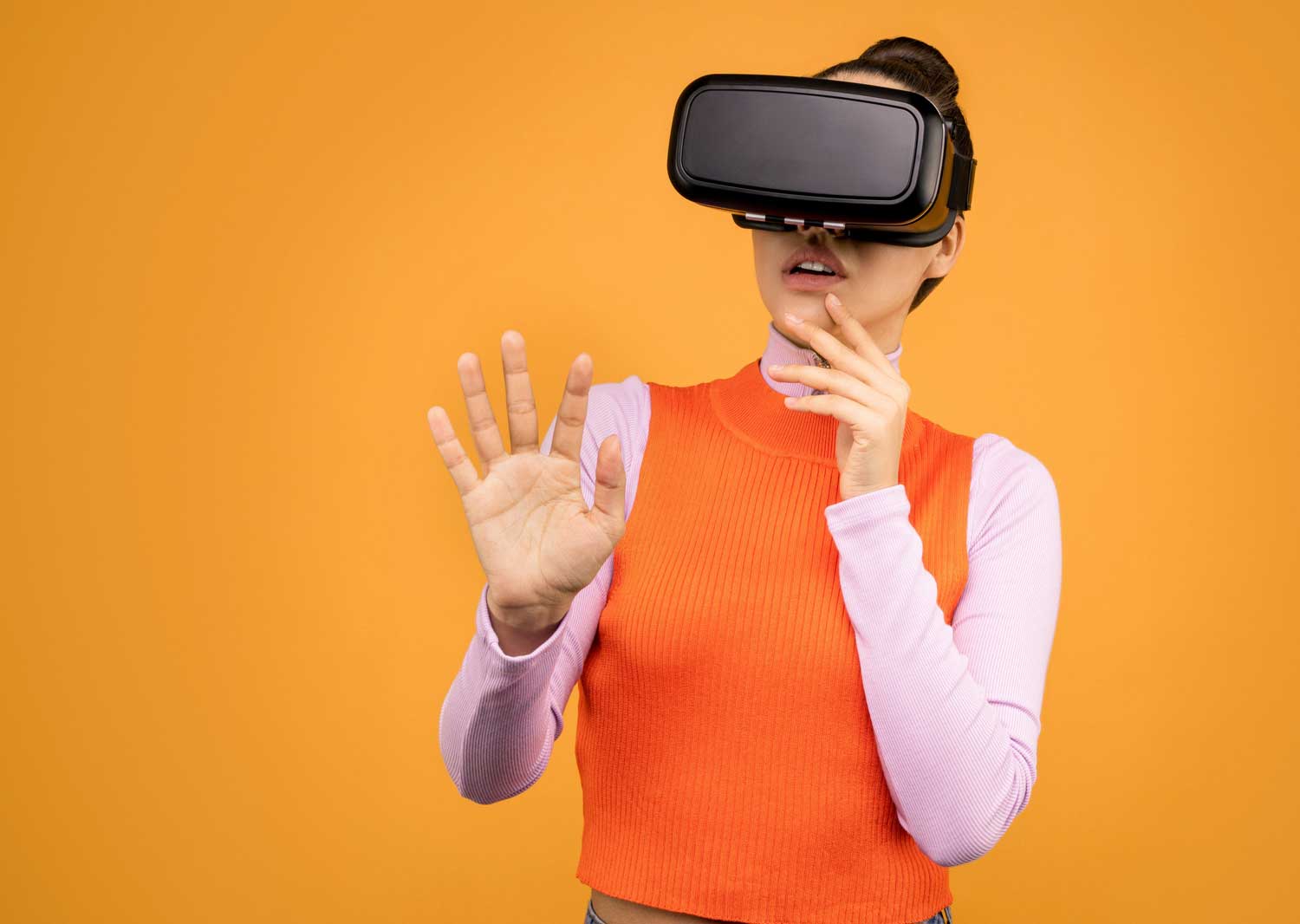 Table of Contents
1. Sustainable Ecommerce: The ecological transformation is more important than ever!
According to Chinese astrology, 2023 is the year of the "Water Rabbit. While the animal itself is associated with sensitivity, responsibility and the ability to compromise, water in the Far East stands for calm, empathy and, not least, creativity. Somehow fitting, we think. Because one of the top Ecommerce trends in 2023 is – once again – sustainability!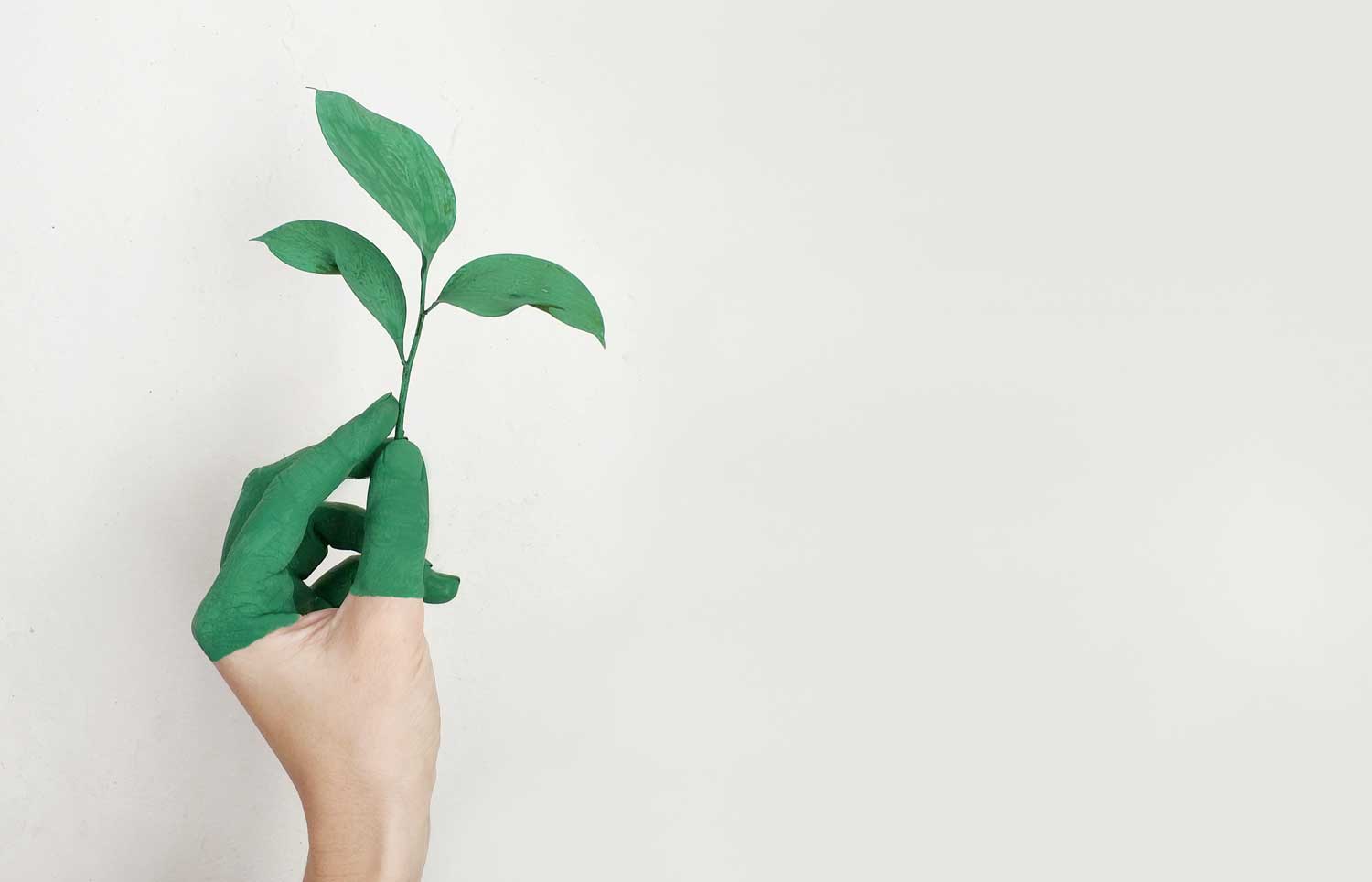 Old news? At first glance maybe. Because as recent studies show, sustainable Ecommerce is more important than ever: A trend study by "fynax" conducted last September showed that more than 72 percent of the online retailers surveyed consider the topic to be an "important to very important factor for their entrepreneurial success". Remarkable.
On the other side there is also a clear trend: If you believe the statements of delivery platform Seven Senders, the willingness among customers to pay a surcharge for sustainable shipping methods in online stores rose from 54 to 70 percent within one year – across seven European countries. Among "Generation Z," as many as 90 percent are now convinced that companies should take (more) responsibility for our environmental protection.
In other words, being sustainable is more important than ever before in our society – and therefore also in Ecommerce. Consumers expect future-oriented action, sellers make environmental protection and social responsibility part of their corporate identity.
Meanwhile, Etsy offers a wonderful role model for a sustainable online store: Not only is the marketplace known for its large selection of handmade products, in 2019 it was also the first to completely offset its CO2 emissions by investing in climate protection projects. By the way: You can easily connect Etsy to your online store using our plugin magnalister to sell on both channels at the same time without any extra effort (more on that later).
magnaFact: Ecommerce is already more climate-friendly than stationary trade!
Contrary to popular belief, online commerce is already significantly more climate-friendly than bricks-and-mortar retail. According to data from the German Environment Agency, Ecommerce has an ecological advantage in the majority of sectors. This is due to higher average efficiency in the various product life cycles, but above all in transport over the so-called "last mile" – i.e. the final delivery of the goods to the customer.
Armed for a green future: How do I make my Ecommerce store more sustainable?
Sustainability will therefore remain one of the dominant trends in Ecommerce in 2023. But how and where should you even begin to transform your own business?
Admittedly: This question is not always easy to answer. It is therefore essential to first take a close look at your own value chain and identify the biggest problem areas – and which options represent a realistic alternative.
Basically, we recommend starting with "basics" such as CO2-neutral shipping options and – if possible and desired – gradually approaching a completely sustainable online store. After all, Rome wasn't built in a day either.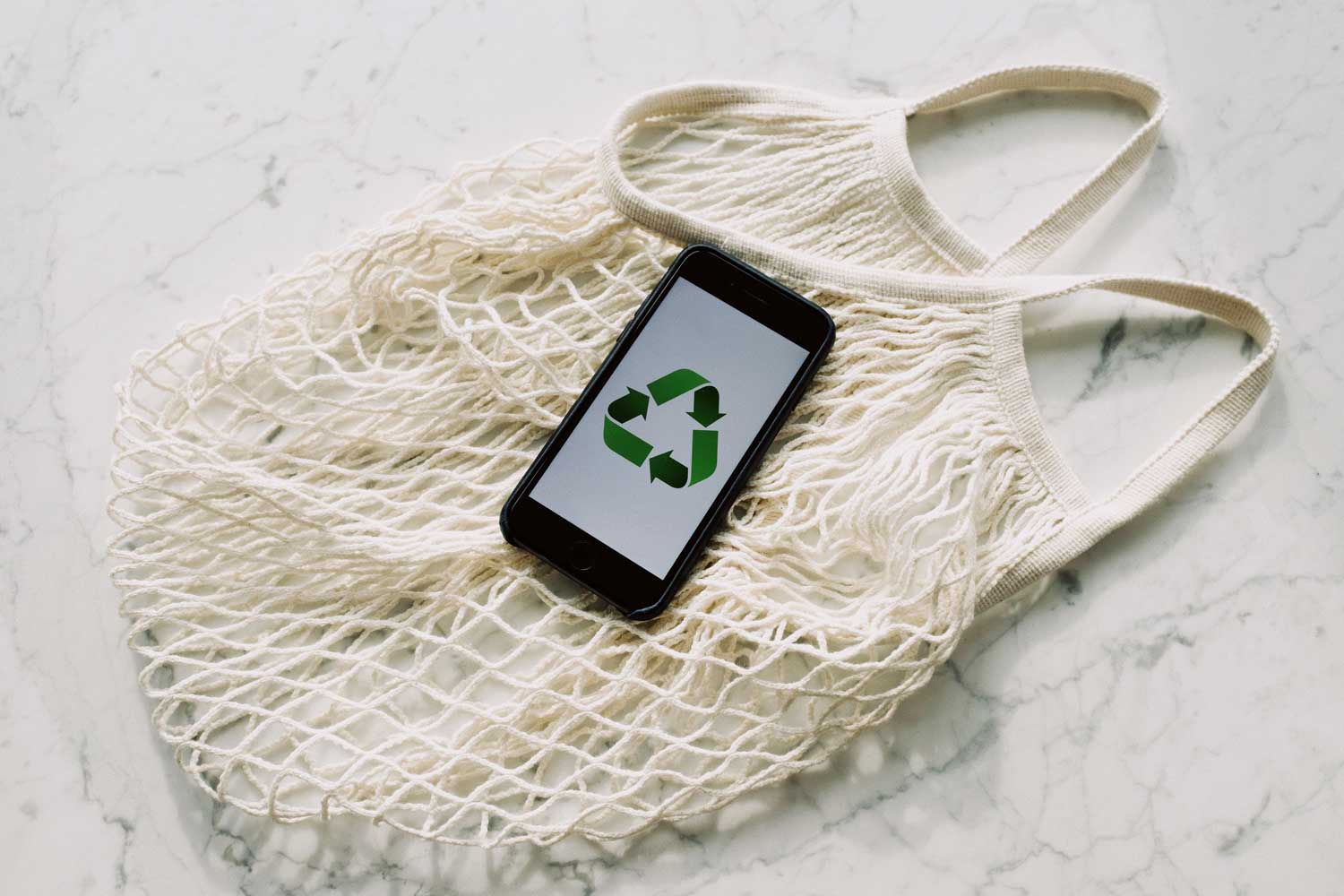 The following measures can provide a useful starting point:
Sustainable shipping and Ecommerce packaging: Use environmentally-friendly shipping materials, reduce waste products and waste, offer CO2-neutral shipping options such as DHL GoGreen or GLS ThinkGreen.
Reduced return rate: A reduction can be achieved in several ways, e.g. through better product descriptions, an increase in product quality or advanced features such as augmented reality in the web store (more on this later). Nice side effect: your costs go down simultaneously.
Sustainable materials: Design your own value chain in a sustainable manner – very important – communicate this to the outside world in a transparent way, for example in the online store itself, in the form of a newsletter, via social media or on your own website.
Further possibilities include, for example, carbon offsetting, which Etsy once pioneered and which has recently gained in importance. After all, very few companies have been able to function entirely without emissions to date. With offsetting, companies first measure the amount of pollutants they still cause and then make a positive environmental contribution of an equivalent amount, for example by financing various climate protection projects.
2. Metaverse, AR and AI: Online commerce of the (near) future is metaverse Ecommerce
The topics of artificial intelligence and augmented reality have been with us for ages. At least in theory. Over the course of the recent hype about non-fungible tokens (NFTs), the metaverse was added, which means a virtual parallel world in which we will soon be able to do everyday things. What many still don't have on their radar: This disruptive "technology of the future" will soon become part of our everyday lives.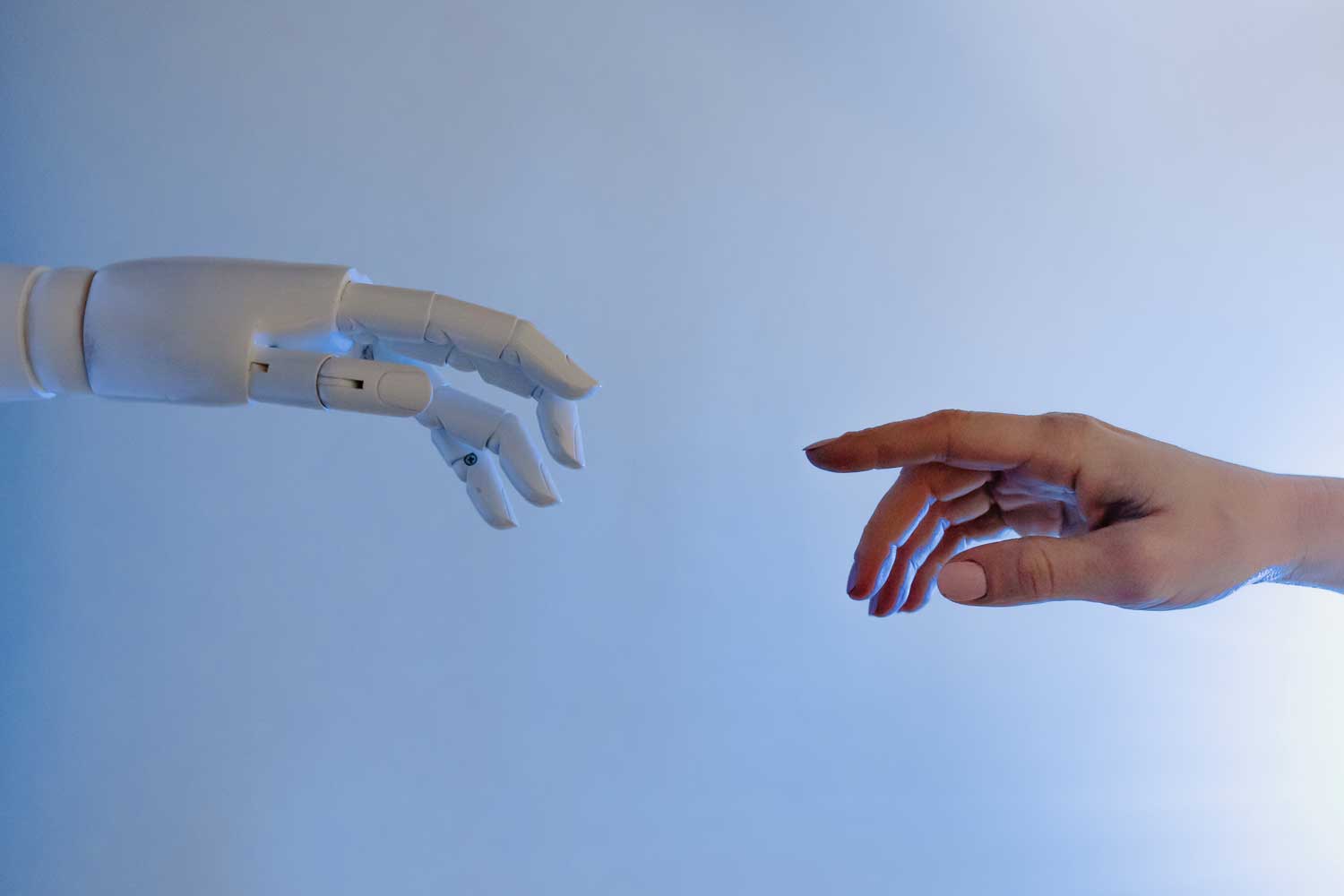 The fact that they are already more than just dreams of the future is shown to us – you guessed it – by the latest studies, for example by Forrester, according to which the market for artificial intelligence (AI) is expected to grow 50 percent faster than the entire software market in the coming years. In general, the American market research institute expects AI to play a central role in many companies – as an "indispensable, trusted coworker". More on that in a moment.
The situation is similar in the area of augmented reality (AR), which will play an important role in the online retail of the future, for example in the form of virtual stores respectively AR Ecommerce. For example, a global user survey conducted by Google revealed that around two-thirds of all respondents were interested in AR as a shopping assistant. The kicker is that this survey is from 2019, and experts are now talking about potential sales increases of more than 70 percent.
And the metaverse? Actually encompasses more than "just" the interim trend of fabulously expensive NFTs – and is likely to decisively shape Ecommerce trends in interaction with AR as early as 2023. Need proof? The Cologne-based EHI Retail Institute surveyed decision-makers in retail companies for a study. Six out of ten were of the opinion that the metaverse will become established in retail, and more than three quarters see exciting areas of application.
Ecommerce 2023: How Ecommerce technology trends like AI, AR and the Metaverse will change online retail in the future.
Artificial intelligence (AI) in Ecommerce makes it more efficient, smarter and more targeted
According to the European Parliament, artificial intelligence is defined as "(…) the ability of a machine to display human-like capabilities such as reasoning, learning, planning and creativity". That almost sounds like science fiction. But in reality, everything can be reduced to a (more or less) logical mathematical process.
magnaExplained: How does artificial intelligence work?
An algorithm is first fed with existing data sets, often collected over long periods of time. It then derives correlations and patterns from these. The result is a statistical model that can be used to evaluate fresh data. The more sophisticated the algorithm, the more complex and in-depth relationships it can identify. And the more data, the better the model. AI therefore gets better and better over time and can thus not only ensure greater efficiency, but also help with strategic issues.
There are dozens of application examples of artificial intelligence (AI) in Ecommerce: Personalization of advertisements and product recommendations, customer service via chatbot, or even accurate forecasts of customer lifetime value (CLV) and sales figures. For several years now, online retailers have been able to benefit from the numerous advantages of artificial intelligence through various applications.
AR Ecommerce takes the traditional online store to the next level
In contrast to Virtual Reality (VR) – where the user finds himself in a fully simulated, so-called "fully immersive" environment – Augmented Reality extends our real world, adding digital elements to it. These can be clothes and furniture, gaming items, or even sensitive real-time information, that is fed to doctors or elite soldiers via AR glasses.
As a rule, however, this information is simply fed into the camera image of the tablet or smartphone. This makes AR accessible to almost everyone and also easy to use, for example in online stores that support AR Ecommerce. And the willingness is there: Mister Spex lets customers try on glasses via AR, IKEA brings virtual furniture into customers' homes. This ensures a better user experience, stronger customer loyalty and can also greatly reduce the return rate. A Win-win.
The reason for this is self explanatory. AR bridges the gap between brick-and-mortar and online retail; in the future, you won't necessarily have to leave your home to try on your favorite products. Although a virtual fitting room is still not a 1:1 substitute for a visit to the store, the boundaries are becoming increasingly blurred.
Today, there are already numerous applications that equip one's own online store with functionalities geared towards AR Ecommerce. Shopify even offers its own platform solution, "Shopify AR" which makes your company's product range interactive.
The Metaverse: Where physical and virtual worlds merge fluidly
Viewed in isolation, the Metaverse is certainly the innovation that has made the least inroads into our everyday lives so far. But not because it has the least potential, rather because it is simply the youngest of them all.
The Metaverse is a virtual parallel world that makes use of blockchain technology and is enabled by AR and VR, among other things. People move around in this interactive space as digital avatars who can shop, work, or meet with friends and play games. Just like real life, only virtual.
There are also barter economies within the metaverse, usually based on cryptocurrencies. Not only can you buy and cultivate entire sections of land, you can also get your avatar the latest trendy sneakers – well-known brands such as Nike, Adidas and Balenciaga have already demonstrated this. Hybrid sales models are also conceivable: Virtual fitting and sales in the metaverse (metaverse Ecommerce), plus physical shipping to the customer's home – or vice versa.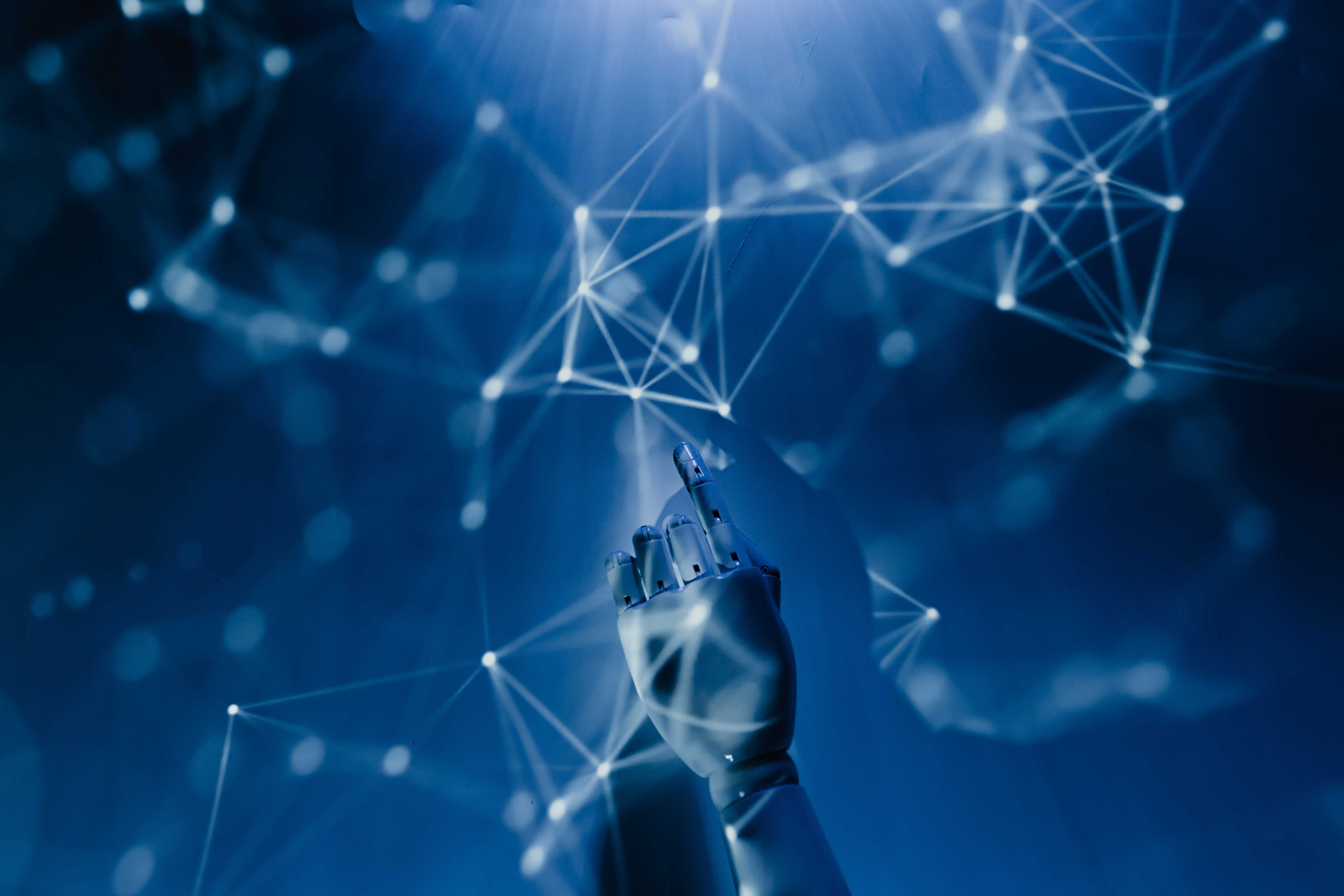 So for online retailers, metaverse Ecommerce is not only an extremely promising additional sales channel for physical and virtual products. Such a virtual marketplace is also an excellent way to strengthen engagement and tie customers more closely to your company.
Future technology? How to prepare for the online retail of tomorrow
AI, AR and especially the metaverse are still a real mystery for many online retailers, whose solution is a long time coming. This makes it all the more important to take the initiative and address these issues early on.
After all, the competition never sleeps, and here, too, curse and blessing are close to each other. Artificial intelligence (AI) is already optimizing numerous processes in Ecommerce. AR Ecommerce has long since found its way into the first online stores. And companies have been preparing for the metaverse in the background for months – just take a look at Facebook's new nameplate in Silicon Valley.
Here's what you can do to best prepare yourself and your business to benefit from these promising innovations:
Targeted training: Here, in addition to doing your own research, online training courses or workshops that explain the technologies and highlight advantages and challenges are ideal.
Identify potential: Less is sometimes more. Analyze where which technology could deliver real added value, and at least as important: where not. After all resources are valuable.
Establish dedicated working groups: These should systematically address possible use cases, opportunities and risks, and subsequent implementation.
Dare to experiment: Start with small projects and gather experience, preferably using agile project management methods to be able to react flexibly to findings at any time.
Define a transparent AI strategy: Communicate prerequisites, intentions and goals transparently from the outset; create trust among potential employees as well as a common working basis.
Also, never forget: Neither AI nor any of the other technologies are meant to replace humans. Instead, you should view them as helpful tools that can make the work of your colleagues and employees better and more efficient.
3. "Being approachable is key": Personal Branding means personality
One thing is clear – and at this point we'll spare ourselves quoting one of the dozens of studies – online business is growing inexorably. Combined with ever-lower barriers to entry, however, this is leading to a serious problem: It's getting harder and harder to stand out from the crowd. The third of our top Ecommerce trends 2023 is therefore building and expanding your own personal brand.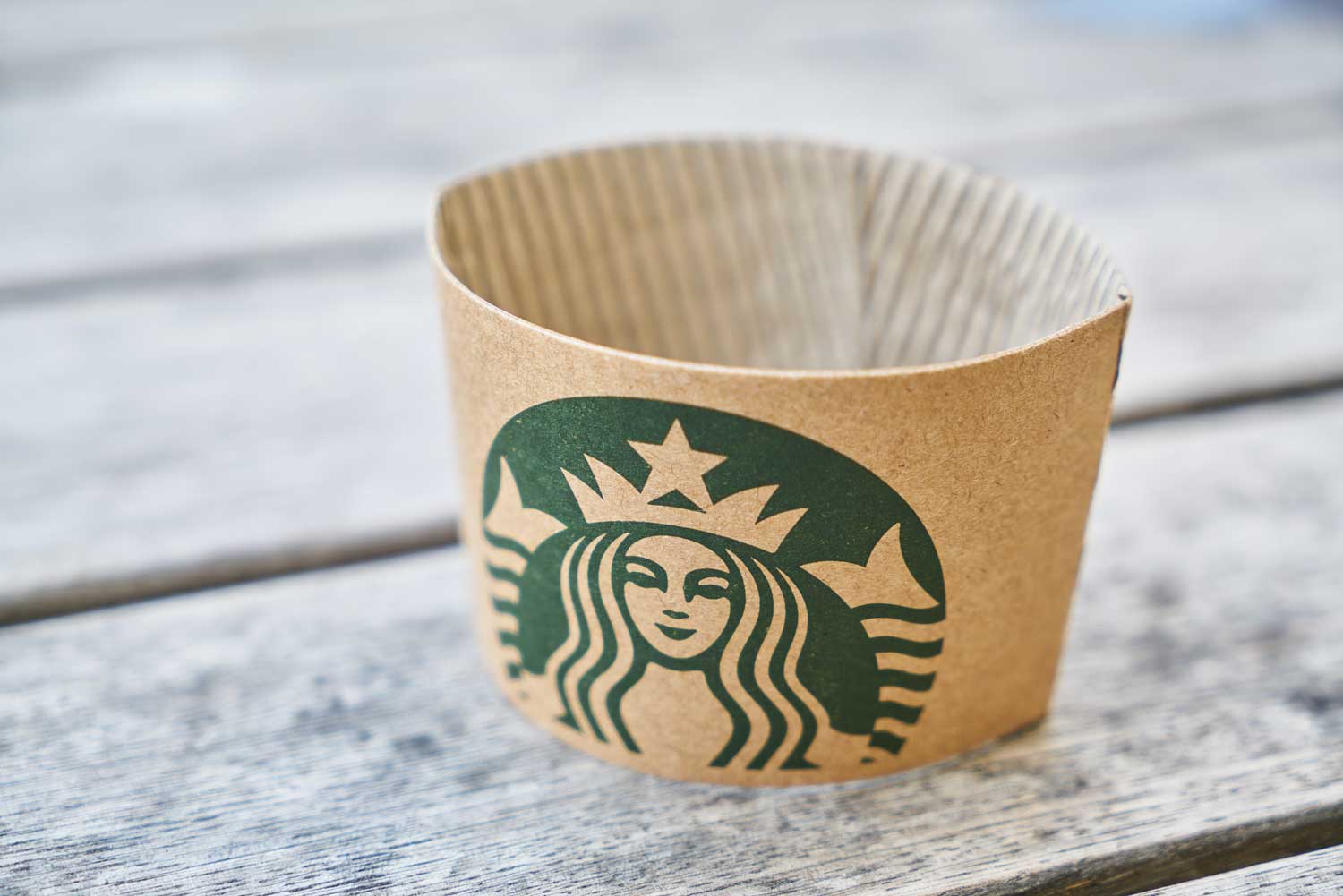 For us at magnalister, too, it's clear: Authenticity is one of the buzzwords of the hour in Ecommerce. Gone are the days when the majority of companies appeared aloof and distant in an attempt to come across as particularly serious.
In fact, there seems to be hardly any way around using social media, well thought-out advertising campaigns and other means to create a brand that is more than just a name: a medium of identification with which one can credibly convey one's values and convictions to the outside world.
Just think of prime examples like Apple or Starbucks, two absolute giants of branding. Of course, they are not necessarily the benchmark for "conventional" online retailers, but they impressively demonstrate the power of a strong brand:
Extreme brand identification and customer loyalty.
Enforcement of (very) high product prices
Large market shares, in some cases even monopolies
Network effects, e.g. AppStore
High entry barriers for new market participants
and much more
The brand identification of their customers is the foundation of all success for these companies. Why else would they pay 6 dollars for a cup of filter coffee, or camp out in front of the Apple Store days before the release of the new iPhone?
Steve Forbes, editor-in-chief of the US business magazine Forbes, once said: "Your brand is the single most important investment you can make in your business." The business consultancy PwC came to a similar conclusion back in 2019: almost 90 percent of the companies it surveyed considered their brand to be one of the most important factors influencing the success of their business.
Since then, branding has only grown in importance, due in no small part to rising advertising costs and the fact that less and less customer data is available in the wake of stricter data privacy regulations.
These strategies can help you build a strong brand
Clear values, virtues and goals: For people to identify with your brand, they first need to know what it stands for. What are your most important principles? Quality? Sustainability? Efficiency? Why did you start your business, what is your stated goal, your guiding principle?
Authenticity: Spreading great marketing slogans is easy. What matters is the execution: Is your company a credible institution? Make sure your actions are in line with your claims, create transparency and involve your customers. A great way to do this is through user-generated content (UGC).
Personalization & Customization: Personalized content not only improves the shopping experience, but also promotes customer loyalty. Take advantage of technologies like AR to give customers exactly what they need. Chatbots help with customer support.
In addition, it is extremely important to know your own target group(s) and their needs. Only then can you make important decisions with the necessary foresight.
4. Teleshopping 2.0: Social Commerce and Live Shopping
Older generations in particular will still vividly remember the classic teleshopping that once found its way into TV sets all around the world: Sometimes more, sometimes less reputable salespeople did their best to convince viewers of supposedly groundbreaking new products, sometimes late at night.
What many people don't know: Teleshopping never really went away. It just escaped most people's perception – and changed decisively behind the scenes. So much so that we consider today's live shopping one of the most important Ecommerce trends of 2023.
What has changed? Whereas in the past it was permanent commercials on free TV, today – unsurprisingly – influencers and experts set the tone on social media. Products from a wide range of categories can be presented live and interactively to a broad audience. And make no mistake, advertisers do that in a serious way.
What is social commerce and liveshopping?
Let's start with live shopping: Basically, this is a kind of live sales show on social media, in which influencers or experts present and test products. One of the main advantages of live shopping is that viewers can not only immediately put the products in their virtual shopping baskets, but also have the opportunity to participate directly. In other words, during the presentation, questions can be asked or specific requests such as a special feature review can be made (usually via chat function).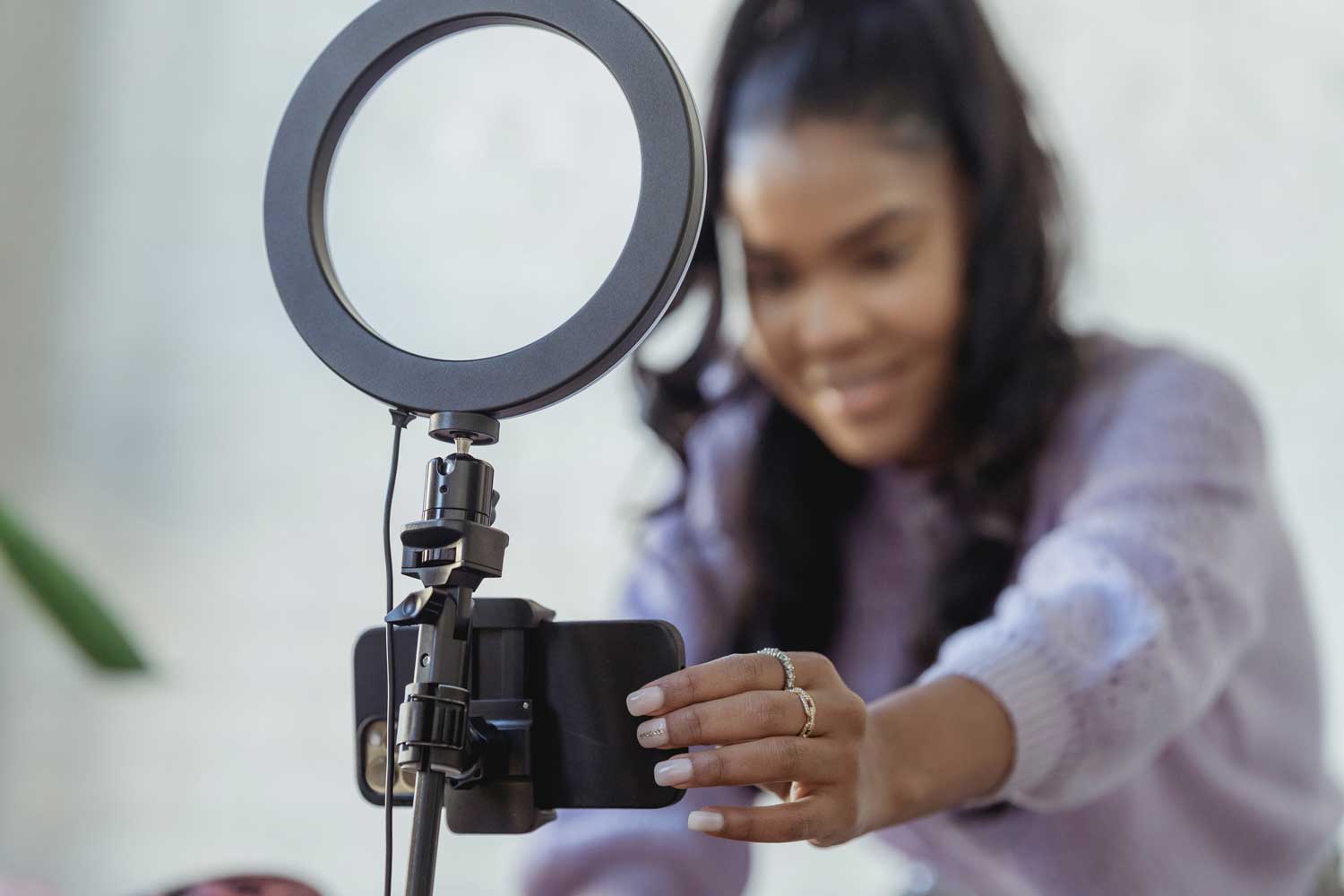 Liveshopping is therefore an increasingly important part of so-called social commerce, i.e. the direct sale of products via social media. Both have long been a huge topic in China, which now seems to be slowly but surely spilling over into the West: While global sales in social commerce were still less than 500 billion in 2021, they are expected to reach around 1.2 trillion U.S. dollars by 2025, almost tripling, as a large-scale study by accenture predicts. The share of the total Ecommerce market is expected to reach a whopping 17 percent by then.
Significant advantages of live shopping also on the part of sellers
The benefits of social commerce and live shopping trends are clear, at least from the perspective of a tech-savvy customer group. Speaking of: Logically, this includes primarily, but not exclusively, the younger generations:
magnaFact: Generations Y and Z are not the only ones who engage in social commerce!
As the above study by accenture unsurprisingly shows, "social media shoppers" are largely made up of younger generations. To be more precise, around 62 percent are from Generations Y and Z – i.e. those born between 1981 and 1996 and 1997 and 2012 respectively. Conversely, this means: Almost 40 percent belong to the "older generation" (Generation X and the "baby boomers").
But online retailers also see huge potential for the future when it comes to Ecommerce growth trends. The greatest benefits in connection with live shopping and social commerce include:
Additional and, for many, completely new sales channel
Closer relationship with customers and customer loyalty
Possibility of direct interaction (asking questions, demonstrating features)
Often higher conversion rates and lower marketing costs
Lower return rates due to better product presentations
Valuable new information about own clientele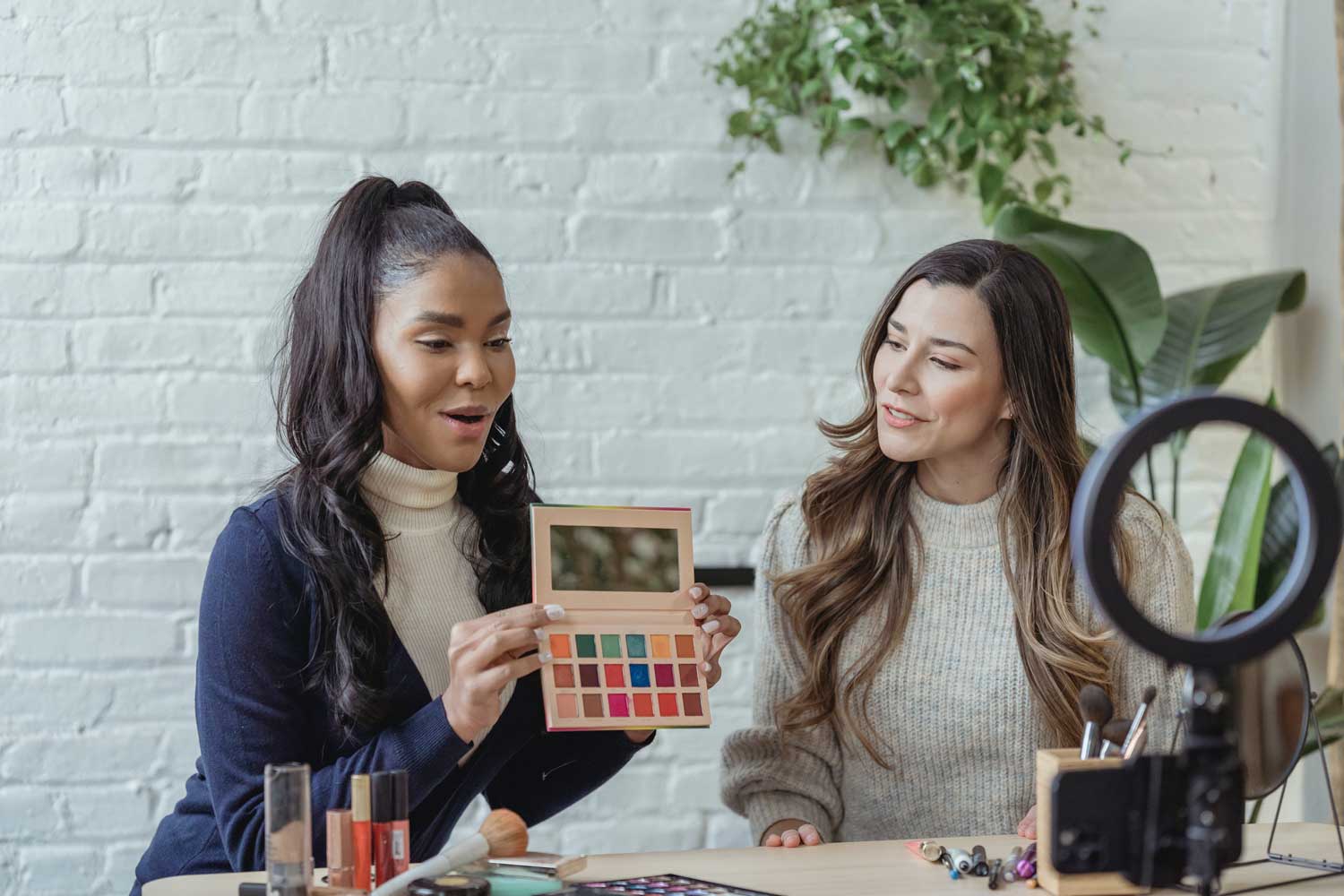 How to get started successfully as an online retailer in social commerce
The good news is: Social commerce and live shopping don't require much to begin with: Strictly speaking, all you need is an entrepreneurial account on channels such as Facebook, YouTube, Instagram or TikTok and a suitable person to present the products and interact with the viewers. Of course, the appropriate equipment and infrastructure must be in place so that the products can be properly presented and subsequently sold.
By the way: The "salesperson" does not necessarily have to be a (well-known) influencer. Although this can have a positive effect on potential customers and their trust, it is certainly not a must. It is often much more important to present your own products in the right light, but without deviating from the truth or appearing untrustworthy. Keyword: authenticity!
A good first port of call for setting up social commerce channels can be found at Smart Lemon, for example. Should you decide to hire an influencer for your product presentations, it may be advisable to work with specialized agencies such as wearesocial.
5. Multichannel selling: Independence regains importance in Ecommerce
A large part of the Ecommerce trends in 2023 is characterized by the promising, yet disruptive technology of the future. A fifth and final trend, which we ourselves have been observing for years and which is likely to gain further momentum in the future, is so-called multichannel Ecommerce.
Instead of selling solely via the online store or one of the major online marketplaces such as eBay, Amazon & Co., this involves using several of these channels at the same time. The advantages are obvious, first and foremost of course a drastically increased potential customer base. However, the possibility of becoming independent of individual sales channels and minimizing the associated risks is at least as important. Keyword: Diversification.
The flip side of the coin is a significantly higher effort to keep things like prices and inventory up-to-date across all platforms. Cancellations and dissatisfied customers are the frequent result for many retailers. And this is exactly where magnalister comes into play: Once integrated into the online store, our plugin allows the central management of your products – from uploading to price and inventory synchronization to importing orders.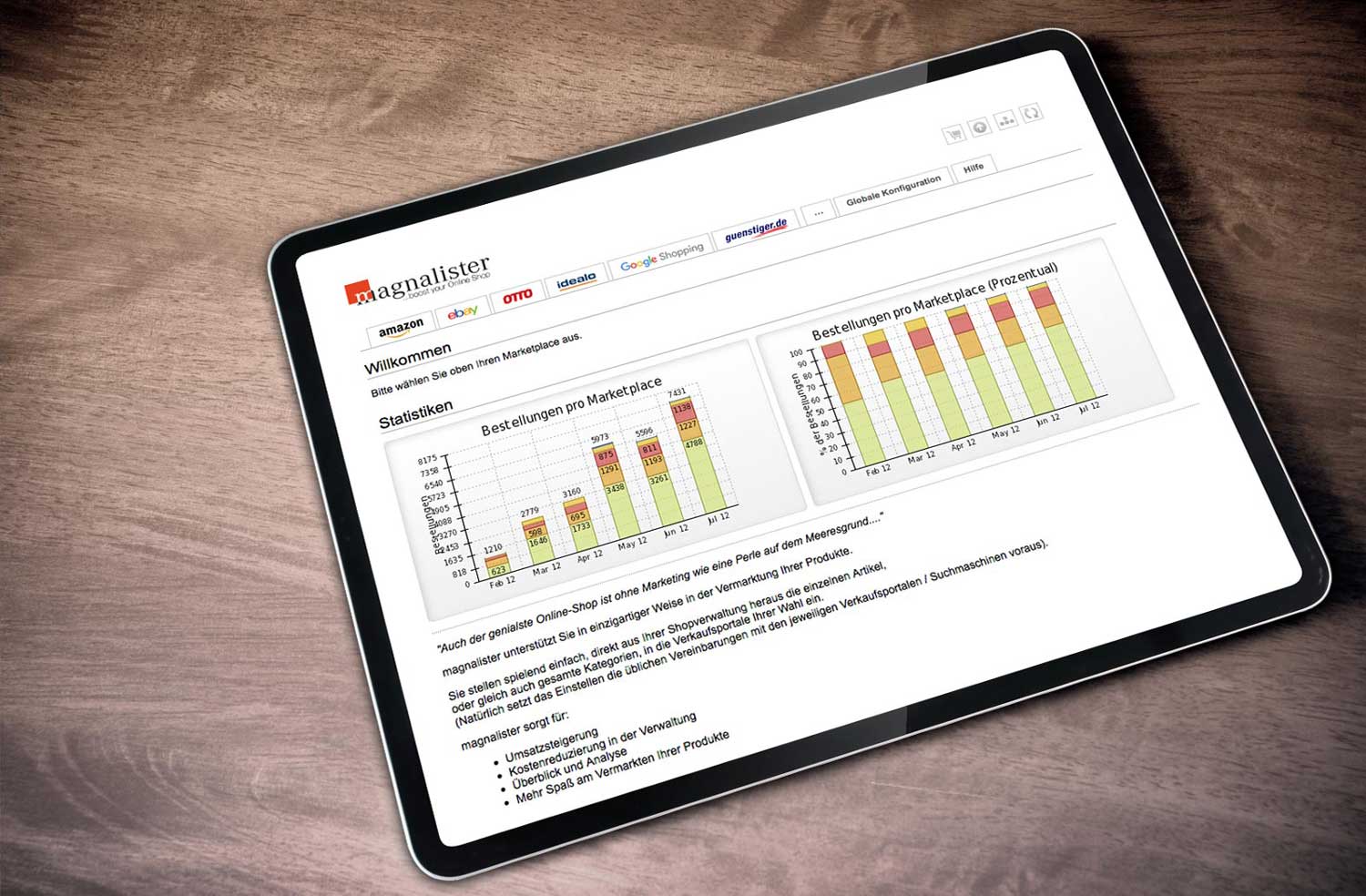 By the way, we don't need to mention external studies at this point, as we speak from our own experience: Since we got started more than ten years ago, our customers have used magnalister to list almost 150 million products on various marketplaces, turning over more than 6 billion dollars in the process. Last year, our customers narrowly missed the 1 billion turnover mark.
In times of high inflation and continuously rising marketplace fees, the benefits of multichannel selling continue to gain in importance. With 2022 already having been a record year for magnalister customers, we therefore look to the new year with great confidence.
The best of both worlds: Tap into new customer groups with magnalister and reduce your own dependency at the same time
As an award-winning plugin, magnalister turns you into a multichannel merchant within the blink of an eye, allowing you to offer your product range on your online store as well as all popular online marketplaces simultaneously. All processes – e.g. product uploads or price adjustments – are managed centrally from the webshop using the magnalister interface.
Among other factors, you as an online merchant benefit from the following core features:
Central upload of products from your online store to marketplaces like Amazon or eBay
Automatic order import from the marketplaces into your online store
Synchronization of inventory and product prices
Attribute matching with the marketplaces (product variations and features)
Order status matching and upload to the marketplaces (i.e. "shipped" or "cancelled")
Personalization and customization via the so-called hook point system
Invoice upload directly to Amazon (in conjunction with Amazon VCS)
magnalister is available for almost all known store systems (including Shopify, Shopware, WooCommerce, Magento, PrestaShop and Gambio) and can even be used in conjunction with your own inventory management system, provided it is connected to the online store.
After registration and activation you can test our plugin in a 30 day free trial with full functionality. If you have any questions, please take a look at our FAQs or contact us directly by e-mail or phone.
Conclusion: The Ecommerce trends in 2023 are diverse – and hold both opportunities and risks for online retailers
In this article, we have highlighted five of the biggest and most promising Ecommerce trends in 2023. In addition to former "future technology" such as AR and AI, sustainability and branding are playing a bigger role than ever before. Social media also continues to gain importance in Ecommerce, especially in the form of new sales formats such as live shopping. Last but not least there is multichannel Ecommerce, which not only enables retailers to win new customers, but also helps them to significantly reduce their dependence on individual sales channels.
As diverse as these trends may be, they all have one thing in common: On the one hand, they offer sellers great opportunities to differentiate themselves in the ever-growing world of Ecommerce, build strong customer loyalty, and tap into new sales potential. On the other hand, they harbor the danger of helping the competition to gain a first mover advantage, if sellers hesitate for too long.
Of course, this does not mean that you have to blindly chase after all these developments or even panic. What is needed is a structured approach to identifying potential in your own business and taking the first step towards implementation. Hopefully, the tips we have given you can serve as a rough guide. For everything else, your initiative is required, because remember: What we refer to as trends of 2023 today may already be everyday life in Ecommerce tomorrow!