OTTO Marketplace: The Comprehensive Trader's Guide to Getting Started on Otto.de
From online store to sales platform: The expansion of Otto.de into an online marketplace opens up new sales potential for retailers of all sizes in the German market. With more than 7.5 million active customers, 1.9 million store visitors per day and up to 10 orders per second, the otto.de marketplace is one of the largest online shopping portals in Germany (read more here). Since external merchants can now also offer their products on OTTO, the demand to connect external store systems to the marketplace is growing. magnalister provides a remedy with the new OTTO interface. More about this in the following article.
In addition, OTTO Markets offers retailers two crucial services: The marketplace itself handles payment processing. This reduces the effort for merchants enormously, who would otherwise have to connect and use their own payment service providers. Instead, every marketplace buyer is checked by OTTO beforehand in terms of creditworthiness. Additionally, numerous payment methods are available, such as purchase on account, prepayment, credit card and pay in installments.
The reach and visibility of products, on the other hand, can be increased by making use of the advertising capabilities of the platform. For this purpose, OTTO Markets provides an advertising tool in its retailer portal (OPC), which can be used, for example, to run display advertising on external portals or "sponsored product ads" on the OTTO marketplace itself. The aim: to draw people's attention specifically to the products of OTTO marketplace merchants and thus generate more sales on the platform. A win-win situation, in line with the OTTO marketplace motto "Acting together".
Retailers of any size with a sales focus on Germany should consider entering this prominent e-commerce platform. The ideal starting point is to use the magnalister plugin. It connects your existing webshop with the OTTO marketplace. With minimal effort, you can list products on the platform and automate large parts of the order processing as well as follow-up processes.
magnalister is one of the close development partners of the OTTO marketplace. Our interface was tailored to the needs and specifics of OTTO sales. Since the marketplace for external retailers is currently still under development, we dynamically adapt our plugin to these changes. This way we ensure planning security on the side of the merchant.
Book the magnalister OTTO interface now and use it free of charge until 31.01.2021 – new magnalister customers can also test all other marketplace interfaces such as the ones for Amazon, eBay or Etsy in a 30 days free trial.
START NOW ON OTTO.DE WITH MAGNALISTER
This OTTO marketplace beginner's guide covers the following main topics:
Table of Contents
The OTTO Marketplace Symbolizes Otto's Willingness to Innovate – and That Is Now Paying Off for All OTTO Marketplace Merchants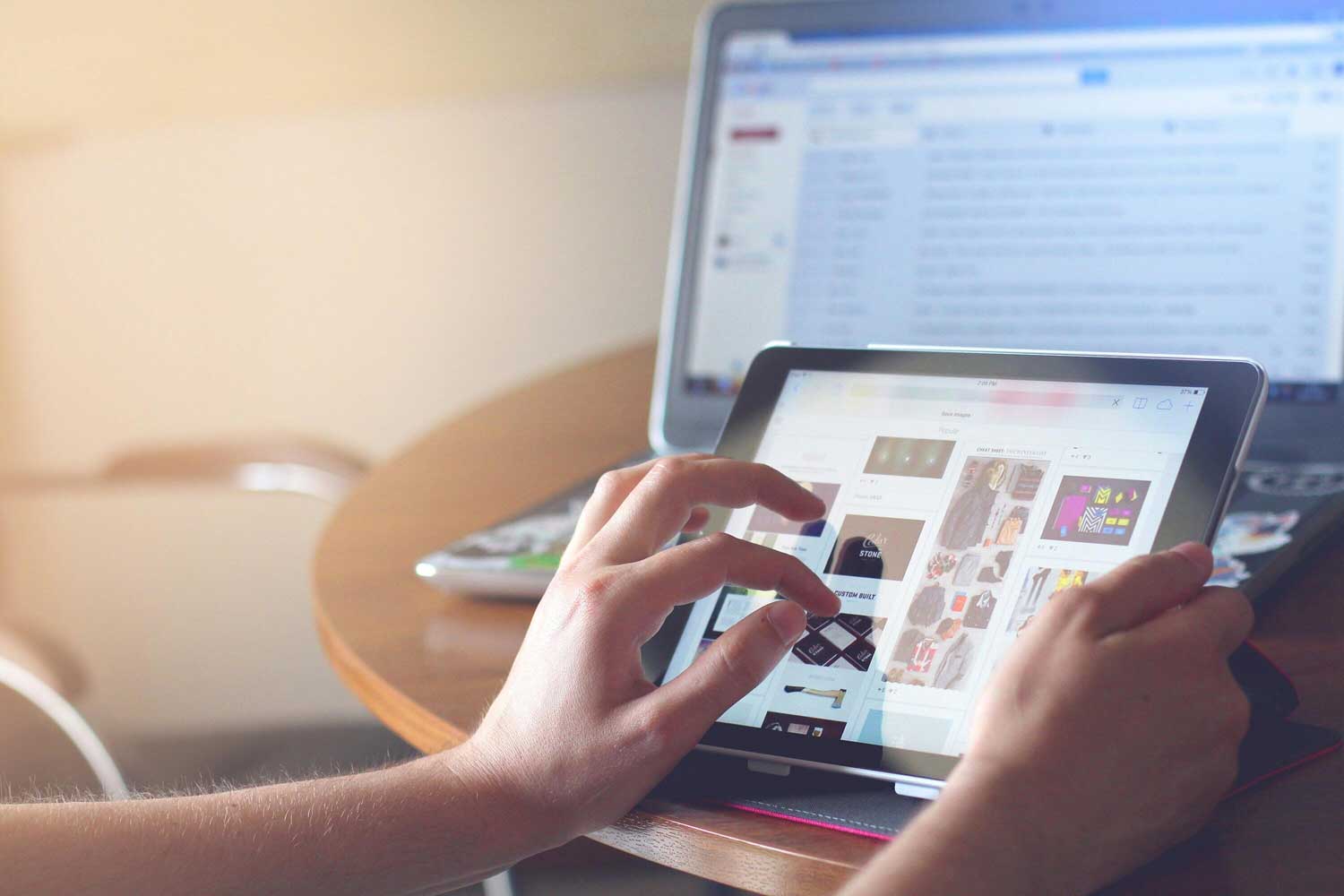 OTTO is known for reacting flexibly to changes, recognizing opportunities early and trading under fair conditions – this is clearly demonstrated by the company's more than 70-year history. In the post-war era, the company quickly grew to become Germany's largest mail-order service. Catalog orders from home, quite uncomplicated and on account – with this successful model, the company demonstrated the right instinct as early as in the 1950s. By the mid-1980s, it had grown to become the world's largest mail order company. OTTO was thus the Amazon of the offline world.
The company also recognized the potential of the Internet very early on and launched Otto.de as early as 1995. The online store grew out of its infancy along with the Internet and, just over 10 years later (2007), accounted for more than half of OTTO's total sales. Technologically speaking, the shopping portal also had its finger on the pulse: as early as 2014, Otto.de was optimized across most end-user devices and well equipped for the boom in mobile shopping. In 2018, over 70 percent of visitors called up the store via a mobile device.
In 2017, when their online shop was already established and extremely successful in the German market, the company decided to expand its online store, into a platform and gradually open it up to retailers. In doing so, OTTO acted with a sense of proportion and attached great importance to quality and fairness in online trading: OTTO marketplace merchants must fulfill certain requirements in order to be allowed to sell on the platform. These are predominantly criteria that serve German buyers. For example, the merchant's registered office must be in Germany, the goods must be shipped from a German warehouse. Furthermore a German-language customer service option must be offered.
This is linked to a registration process in which OTTO checks the integrity of the retailer respectively Otto seller as well as its product range. For example, retailers must meet certain minimum requirements. These include not using sandblasting for textiles, the prohibition of the sale of real fur, as well as minimum standards for wool and tropical woods. Currently (as of November 2020), the marketplace has already accepted over 400 sellers. Traders can find out more and register on the OTTO Marketplace.
Register on the OTTO Marketplace
Benefits of the OTTO Marketplace for Merchants at a Glance
Hardly any other German online marketplace formulates its vision for the future of e-commerce as boldly as OTTO. The OTTO Markets team has a firm eye on the most important trends in e-commerce – for example voice commerce, augmented reality or artificial intelligence. Sooner or later, all OTTO marketplace merchants will benefit from this, because the company wants to share these technologies with the community.
But even today, with the opening of Otto.de to partners, there are numerous benefits for merchants:
Prominence, reach and a positive image – a guarantee for sales
OTTO is a household name in Germany. Everyone, young and old, knows the brand, consisting of the four red capital letters. The company knows how to present precisely this brand and the image associated with it in a modern way that is appropriate for the target market, and it attaches great importance to customer service. This obviously goes down well with German online shoppers. With around 57,000 positive reviews on Trustpilot and a rating of 4.3 out of 5 stars, Otto.de is one of the most popular German online stores. The company has also received the "Highly Recommended" test seal from "TÜV" (a German based certification service) and was named the "Most Customer-Oriented Online Furniture Retailer" by Service Atlas 2020. With 7.5 million active customers, entering OTTO Markets also guarantees a high product reach without having to invest into additional marketing measures.
Simple billing – for customers and for retailers
As mentioned in the introduction, OTTO marketplace offers its merchants a so-called "managed payments" process. This means: you don't have to spend a minute deciding which payment service provider and which payment method to offer for your marketplace items. Instead, OTTO handles the entire payment process for you. One huge advantage here is that, unlike many other online marketplaces, purchase on account is offered. This is an important criterion for many customers, as can be seen, for example, in the success of other large online stores such as Zalando or About You. A customer credit check is one of the standard services offered by OTTO marketplace. Billing for merchants is also simple: costs are offset directly against revenues and the credit is displayed in real time in the OTTO Partner Connect (OPC) backend. Merchants can have the OTTO credit paid out on a weekly basis.
Focus on the German market
Otto.de focuses exclusively on the German market. For retailers, this is noticeable in product data maintenance, for example. Those who maintain characteristics and attributes correctly and in detail are very likely to be found by the excellent search algorithm on Otto.de. In addition, German retailers in particular benefit from the focus on German target groups – because they do not have to compete with international sellers, as they do on Amazon or eBay, for example. This also reduces the pressure on prices.
Product marketing beyond the OTTO marketplace
Offering products on a well-known marketplace and at the same time drawing attention beyond the marketplace borders via online advertising – this is a proven recipe for success in e-commerce. OTTO has recognized this and offers its marketplace merchants first-hand marketing measures. For example, the company places online banner ads on external portals at the request of retailers and actively promotes their products. The advantage of this is that the products are associated with OTTO's positive image. This not only increases awareness, but also trust, and is reflected in the banner click rates and ultimately in your sales. In addition, the marketplace also offers so-called "Sponsored Product Ads" on its own portal. Products advertised via these ads, appear prominently and ahead of the competition in the Otto.de search results.
Merchants Must Meet These Requirements to be Become an OTTO Marketplace Retailer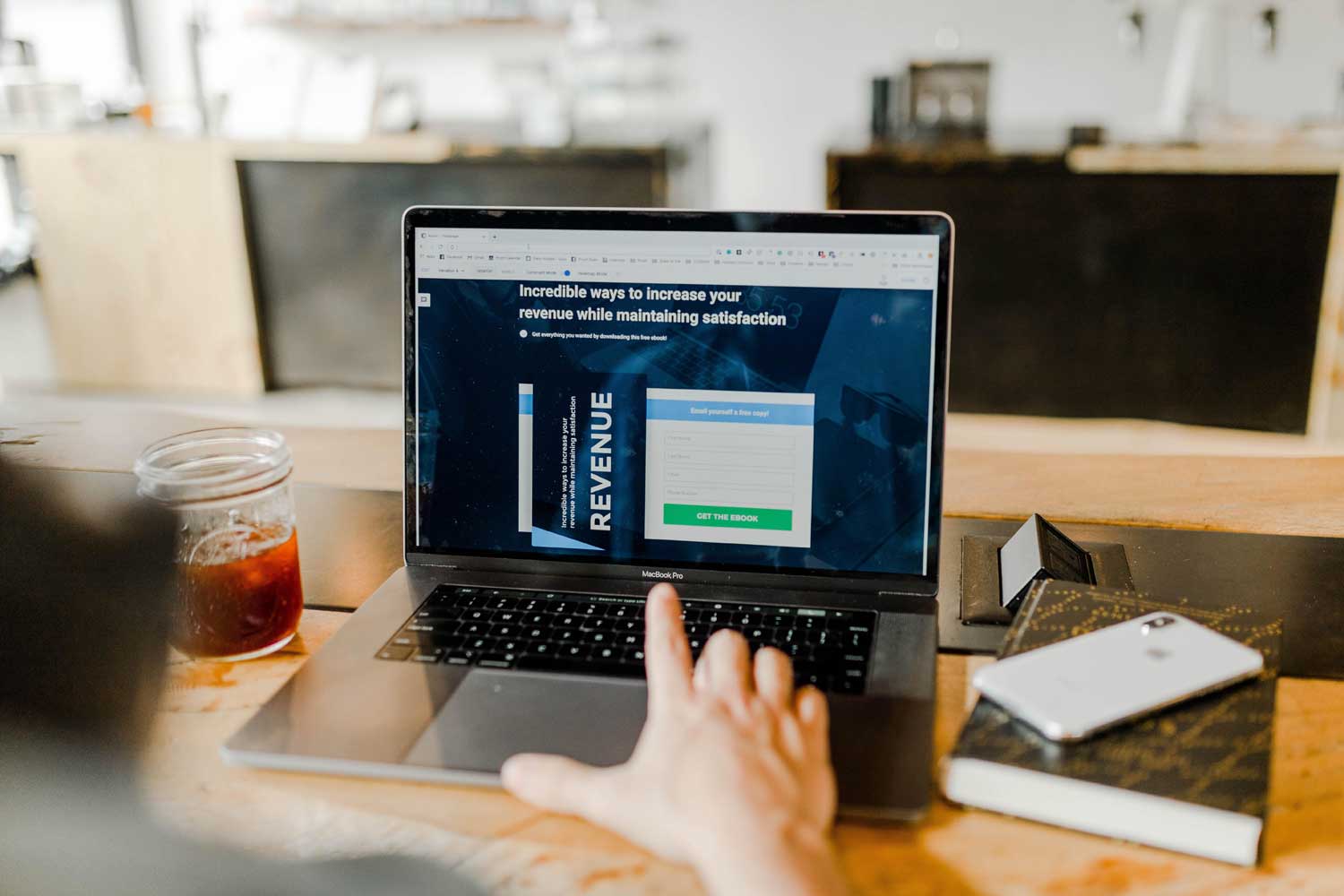 As mentioned above, OTTO is fully focused on German e-commerce. Therefore, the following admission criteria apply to merchants:
A German legal entity/company and a German VAT identification number are required.
Otto.de is a pure B2C marketplace – therefore sellers must act accordingly towards end customers
OTTO does not provide customer service for merchants – therefore a German-speaking customer support is mandatory for the seller
The goods must be shipped from a German warehouse
In addition, OTTO also imposes minimum requirements on the goods produced and offered on the marketplace:
Sandblasting is prohibited for textiles
Use / processing of Uzbek cotton is prohibited
No real furs may be offered – artificial furs are allowed, but must be declared as such
Hides, i.e. leather and skins, may only be used if they have been obtained as a by-product of the food industry
Feathers and down from ducks, geese and chickens are allowed if obtained as a by-product of the food industry. Feathers and down from animals plucked alive or derived from foie gras production, on the other hand, is prohibited.
Wool from Angora rabbits, Angora goats and Australian sheep wool is prohibited – except for organic sheep wool and wool certified under the Responsible Wool Standard.
Timbers, including tropical timbers are only allowed if they comply with national and international regulations such as CITES, Lacey Act, European Timber Trade Regulation, FLEGT, EU Species Protection Regulation, Washington Convention on International Trade in Endangered Species and, in the case of tropical timbers, are FSC certified.
Fluorescent tubes containing mercury and products containing these tubes are banned.
Further information on the minimum requirements can be found in OTTO's "Declaration on Sustainability".
Furthermore, certain products and services may not be offered on the OTTO marketplace:
Pornography, escort services, prostitution, sex tourism
Real fur and narcotics
Military and weapons products (except hunting and sport shooting supplies)
Gambling incl. poker and bingo
Pay-per-call services (e.g. 0900 numbers)
Contents glorifying violence or drugs
OTTO has provided a complete list of undesirable products here.
Since the OTTO marketplace currently also focuses on the largest consumer sectors in Germany, OTTO marketplace merchants should pay attention to whether they can list their products in the following marketplace categories.
These Product Categories Are Offered on the OTTO Marketplace
Even though OTTO has already indicated that the product range will be expanded in the future, potential retailers should currently focus on the following areas:
Home & Living with the subcategories Kitchen & Housewares, Lamps & Lighting, Furniture, Home Accessories & Decoration, Home Textiles (incl. Mattresses)
Fashion & Lifestyle with the subcategories Accessories, Beauty, Clothing, Erotic, Suitcases & Bags, Jewelry, Shoes, Watches
Technology & Media with the subcategories Office Supplies, Electronics, Household Electronics, Media, Software, Technology Accessories
Sports & Leisure with the subcategories Baby Accessories, Craft & School Supplies, Musical Instruments, Toys, Sports Equipment & Outdoor, Bicycles & Accessories
Garden & DIY with the subcategories DIY, Garden, Pet Supplies
You can find a complete list of products already available for sale in the OTTO Markets category overview.
OTTO Marketplace Fees: An Understandable and Fair Model
Similar to other large marketplaces, OTTO marketplace fees consist of two components: A monthly basic fee and a sales commission.
The monthly basic fee covers all fixed costs of the marketplace account. This includes, for example, the provision of the sales platform by OTTO, the credit check of customers, and the preconfigured and directly usable payment options for buyers.
A commission is charged for sold and non-returned items, which varies depending on the item category.
More information about the costs can currently only be obtained from a direct Otto.de contact.
The fee structure does not include marketing measures such as banner advertising or sponsored product ads. If required, these can be added at an additional fee.
How to Become an OTTO Marketplace Retailer? The Registration Process Explained Step by Step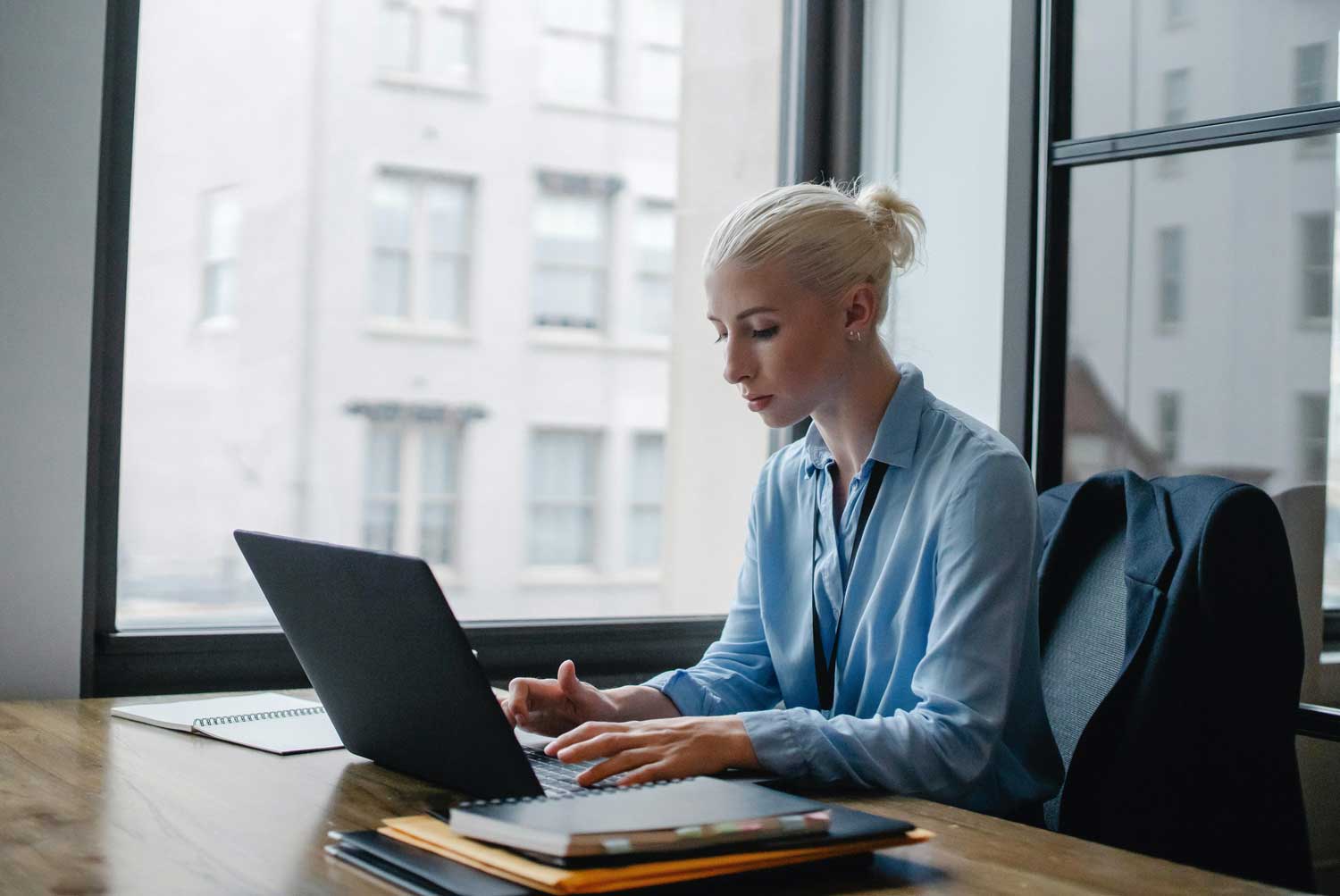 As of November 2020, OTTO does not yet offer a fully automated registration process to get started immediately on the marketplace. Instead, merchants have to register via a form on the OTTO Markets website and are manually checked by the OTTO team as well as external partners. In order for the verification to be successful, you should firstly meet the merchant requirements and secondly complete the following registration process:
Step 1: Fill out and submit the form
On the OTTO Markets page there is a registration form available, where you have to enter information about your company, your person and your product focus. Here you can already select, if you (want to) submit your products to OTTO marketplace via the magnalister interface. To do this, select the magnalister plugin from the drop-down list.
Step 2: Registration with OTTO Partner Connect (OPC)
After submitting the registration form, you will receive a confirmation email containing a link and your access data for the OTTO Partner Connect (OPC) backend. You can log in with this information.
Step 3: Complete your company profile
After logging in, you will be prompted to complete your company profile.
Step 4: Accept terms of use and contracts
OTTO will provide you with all contractual documents, such as the "Payment Service Framework Agreement". You can download the documents at any time and go through them at your leisure. For participation in the OTTO marketplace you have to accept the contracts as well as the platform terms of use
Step 5: Legitimation check
All new merchants must go through an identification process before they can offer products on the marketplace. This consists of business data verification and identification of the company's legal representatives for the prevention of money laundering and terrorist financing (EU Money Laundering Directive), verification of your VAT certificate to avoid VAT losses when trading goods online, and a credit check. Within this process, you will also be asked to identify yourself during a short online video call.In this step, you will also be asked for information regarding shipping, returns, payments, and your marketplace profile.
Step 6: Wait for confirmation of your registration and connect to OTTO via magnalister
In the OPC, you can always see whether your OTTO marketplace account has been verified and activated. As soon as this process is complete, you can start maintaining your products. Of course, the easiest way to do this is to use the magnalister plugins directly from your webshop.
Sell on OTTO Marketplace Directly From Your Own Webshop With magnalister
Most likely you already sell your products in your own webshop or you have already recognized the huge opportunities in selling on online marketplaces. With the magnalister plugin you can easily connect the OTTO marketplace and many other shopping portals to your webshop and sell your products within just a few clicks.
Likewise, you benefit from the numerous automation features and a central management of marketplace orders in your own webshop. With the following core features, our tool makes it easier for you to get started on the OTTO marketplace:
Product upload: Upload products from your webshop to Otto.de
Price synchronization: Submit prices automatically or individually (per marketplace)
Inventory synchronization: Always up-to-date stock levels between store and OTTO marketplace
Automatic order import: Import and manage marketplace orders
Attribute matching: Match product variations and features with OTTO attributes
Order status synchronization: Submit order status (e.g. "shipped" incl. tracking code and return shipment number) to OTTO
Interface customization: Customize the plugin according to your own preferences via so-called hook points
Test our OTTO marketplace interface now free of charge until 01/31/2021. All new magnalister customers can additionally try out all other marketplace connections in a 30 day free trial.
Need a tutorial on magnalister and the OTTO marketplace interface?
Arrange a free on-screen training via our appointment booking tool.
* Condition: Products are uploaded from magnalister to OTTO marketplace and order import is activated.