Build your own online business with Shopware: One of the best ecommerce website builders explained in an understandable way
Over the last decade, retailers that offer e-commerce services to a German-speaking audience will have noticed that the Shopware ecommerce software is the most widely used shop system in Germany. The software (and the company with the same name) are known not only for their innovative and forward-looking approach, but also for their functional versatility, smart marketing features and excellent customer service. What's even better: legal requirements for the German market are fulfilled from the get go.
It's goal-oriented and transparent corporate culture is also reflected in the figures of the company, which was founded in 2000: The owner-managed Shopware Corporation is one hundred percent equity-financed – a seal of quality and a real rarity in today's world – and now has over 1,200 certified partners and 200 employees. Further growth is projected. Consequently, more than 100,000 customers around the world already rely on the services of the Schöppingen-based family business, including real heavyweights such as Thyssenkrupp, Aston Martin, Melitta and even Bundesliga soccer team Borussia Dortmund.
But what exactly makes this popular e-commerce software so special? What are the advantages and disadvantages compared to alternative store systems – and for whom is Shopware ultimately suitable? We want to get to the core of these and other questions in this article and thus make it a little easier for you to build an online business. In addition to the main functionalities and special features of Shopware, we will also discuss the different editions, which are offered at different prices. We also take a closer look at the advantages of the latest version of the software "Shopware 6" and the recently introduced cloud service "Shopware Cloud", which is designed to increase user-friendliness.
By the end of this article, you will not only have a basic overview of the main functionalities and special features of Shopware, but you will also be able to judge whether a system developed in Germany is the right store software system for you. Enjoy reading this article!
By the way: With our listing tool magnalister you can easily sell your products directly from your shopware store on a vast variety of national and international online marketplaces like Amazon, eBay and many more. How this works, we will also show you in this article. Read more about the core functionalities of the magnalister marketplace interface and the possibility to test the plugin in a 30 day free trial with full functionalities here:
Table of Contents
Phoenix from the ashes: From its foundation in the middle of the dotcom crisis to becoming the best ecommerce website builder in German-speaking countries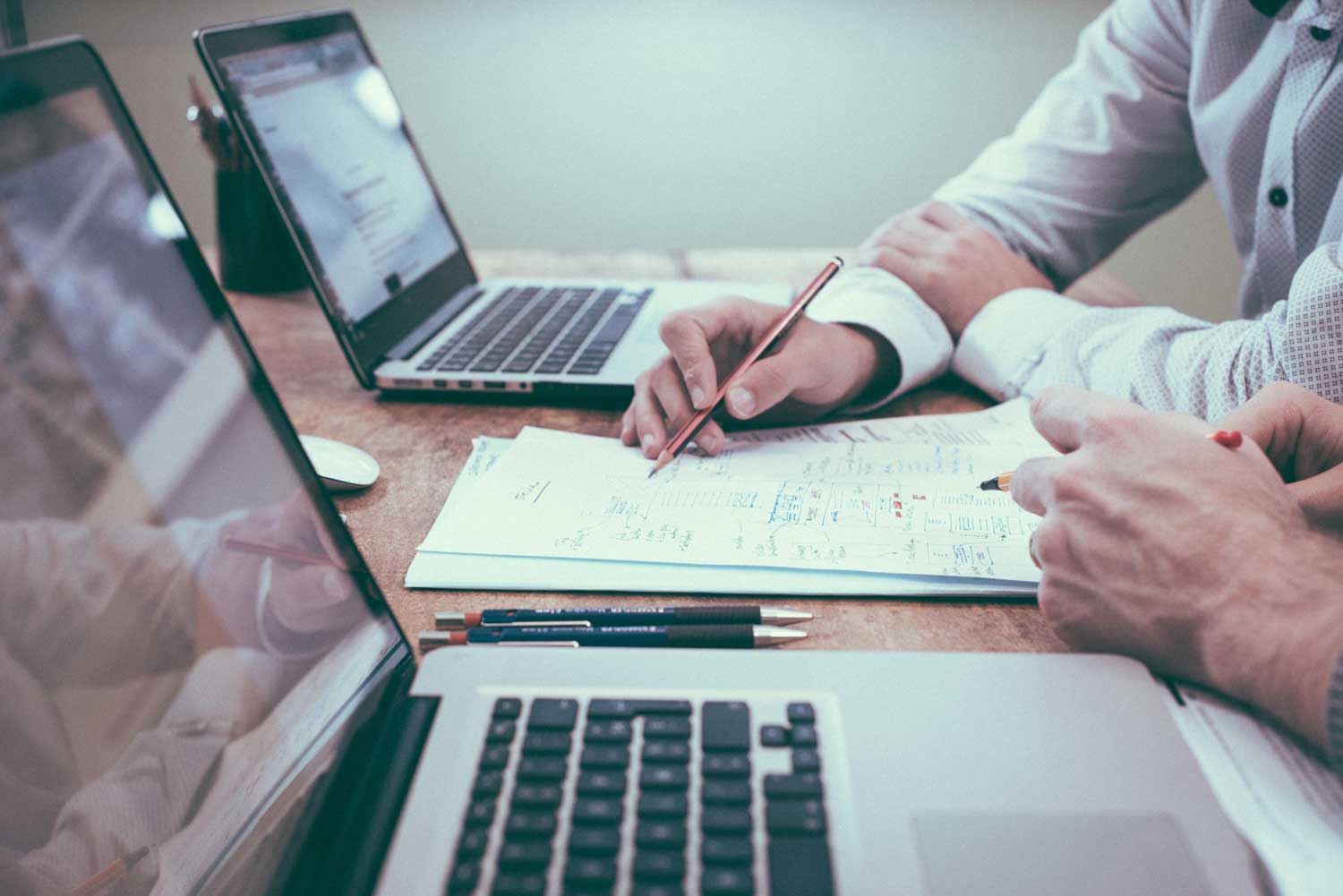 The outstanding success story of Shopware basically begins long before their first turnover. In the middle of the dotcom crisis, a time where IT companies from all over the world went bankrupt by the dozens, the then sixteen-year-old developer Stefan Hamann decided to found the company that is known to the masses today as Shopware Corporation. A courageous step, but one that should pay off. A little later, his brother Sebastian – a designer by trade – joined the young company and, with his creativity, ensured the striking interplay of technical skill and innovative design that the store system stands for today like no other.
Following this mantra over the years, innovative solutions such as the smart marketing feature "Shopping Worlds" have been continuously introduced, setting the software apart from alternative systems (more on this below). In addition, more than 3,500 plugin extensions are currently offered for Shopware (as of November 2020), which add numerous additional features to your Shopware ecommerce store and can be used completely free of charge in some cases¹.
Today, Shopware is one of the best ecommerce website builders in the German-speaking world, a tool that is trusted by both small businesses as well as well-known and large corporations. The innovative approach is now also being used to open up English-speaking countries bit by bit.
¹ Some of the plugins are currently only compatible with the older version of the software "Shopware 5". However, it can be assumed that most of the developers will soon switch to the new software "Shopware 6" and are therefore already working on the integration.
More than just appealing and powerful: This is what distinguishes software made in Germany
First of all: Shopware is available in different versions and editions, which vary in appearance and functionality range and which we will deal with in more detail in the next chapter.
For example, Shopware 6 replaced Shopware 5, which has been in use since 2015, as the newest and most powerful version at the beginning of 2020. However the latter is still fully supported. A cloud-based solution based on Shopware 6 has also recently been introduced, which should significantly simplify the initial setup and maintenance of your own Shopware ecommerce store. With the Shopware Community Edition even a free open source version is now available, which is an ideal option for sellers that are just getting started setting up their online presence.
The philosophy of Shopware is simple and clear: a powerful and appealing store solution, which convinces through innovative features and offers retailers in the German-speaking market solid legal security from the outset.
Basic functions such as an intuitive product management including support of virtual products, cross-selling functionality or the creation of products with variations are also available in all editions as well as a complete store configuration and a customizable design. Shopware supports numerous marketing tools including promotion features that boost your online sales.
Alignment with German standards – High legal security, less effort
One factor that inexperienced merchants tend to underestimate when choosing the right shop system is legal compliance. Or rather: the effort required to ensure this. The reason is simple: the German-speaking market is a very special one from a regulatory perspective. In addition to the General Data Protection Regulation ("GDPR" or "DSGVO – in German"), which has been rolled out globally for some time now, further regulations regarding rights of withdrawal, general terms and conditions and other mandatory notices present a real challenge to retailers that want to enter the German market.
It is therefore particularly valuable if your own shop system is designed according to the prevailing conditions. For you, this means: less effort and expenses with regards to increased legal security requirements. As a German company, Shopware offers you exactly that – and if problems should arise or your industry has very specific requirements, the German-speaking customer service is available from Monday to Friday to provide you with professional advice and assistance.
In comparison: shop systems developed abroad, such as WooCommerce, require the installation of a proprietary plugin to adapt to the German market and offer only limited possibilities for personal consultation. An increased residual risk regarding legal conformity can be the undesirable consequence.
Shopping worlds, storytelling, digital publishing: These shopware features make your online store something very special
As mentioned initially, Shopware's acclaimed position as the best ecommerce website builder is characterized by a unique interplay of functionality and creative design elements. This is particularly evident in the marketing features of the software, which optimize and improve the shopping experience for customers.
A key feature that was already available in Shopware 5 and has been further improved with the new version are the so-called "shopping worlds". As a creative stylistic device, they significantly improve the shopping experience of the end customer by presenting individual product pages or landing pages responsively and in a visually appealing way.
The principle of the underlying storytelling is as simple as it is ingenious: instead of scrolling through a standardised product catalog, the visitor is presented with the individual items in the form of large-format images and in conjunction with supplementary (graphic or textual) elements – in other words, a kind of story is told around the actual product, conveying targeted experiences and values and thus engaging with the customer on an emotional level. The idea behind this comes from consumer research: visual stimuli are strongly imprinted in our brains – especially when they reach us in the form of stories.
Let's take an example: You maintain your own Shopware ecommerce store for handmade kitchen accessories and sell special spices from all over the world. With the Shopping Worlds feature, you take your customers on a culinary journey through the universe of spices: From the discovery of nutmeg in India to contemporary cultivation techniques of marjoram in West and Central Asia to the production of your own, native spices and herbs – each section tells its own story and thus emotionally charges the individually incorporated products.
The different shopping worlds in your webshop can be easily integrated in the form of various themes – i.e. ready-made design templates – without much effort. If you want to design your customer experience completely individually, you can also build it from scratch. The shopware-native plugin "Digital Publishing", for example, is a great support tool that allows you to easily create appealing banners for your storytelling without the need of an external graphics software.
With sub- and language specific shops you can easily enter new markets all over the world
Do you want to offer different types of products to different target groups, and at some point sell them across national borders? With the support of sub- and language specific shops, the Shopware ecommerce store makes exactly that a breeze.
Sub shops allow you to have different store domains that all use the same installation of Shopware. For you this means: Shopware and thus the main store are installed once – the sub shops are then simply created and organized in the same backend. Templates, shopping worlds, categories and more can either be copied in the blink of an eye, or be designed completely individually. Big advantage: Updates of extensions or the software itself only have to be done once for the main store – this saves you a lot of time and costs compared to maintaining several independent stores.
Equally simple, but technically different, iare language specific shops. Here the domain always remains the same, only the language is changed. The text modules of Shopware support the smooth translation of store contents. Prefabricated translations for certain contents and buttons are available in English. For other languages, various multi-language plug-ins are available.
Ready, set, go! Easy store setup with the new Shopware Ecommerce Website Builder Cloud software
One aspect that complicated the adaption of Shopware thus far was the more complex but also more elaborate setup of the store software system. Especially if you compared it to simple modular systems like Shopify. Since the store infrastructure had to be hosted independently – i.e. in the form of its own server and domain – an independent setup was often difficult for technically inexperienced merchants.
But this is all history: Recently, Shopware introduced a cloud-based version of Shopware 6, which closes the gap to other popular modular systems and is intended to first and foremost benefit inexperienced entrepreneurs, who want to enter the e-commerce world without great risk. The basic principle: A very easy setup and no costs before the first turnover. As soon as the first sales are generated, Shopware receives a small share in return. As a merchant, you will always have full flexibility and will be able to upgrade or cancel your plan on a monthly basis.
Another advantage of Shopware Cloud: Updates and maintenance are carried out automatically by Shopware itself. In contrast to an independently hosted webshop, this saves you considerable time and effort, because in this case, you can lay back as maintenance is their sole responsibility. This shows why Shopware is the best ecommerce website builder.
Overview of the different Shopware variations: Which is the right option to build your online business?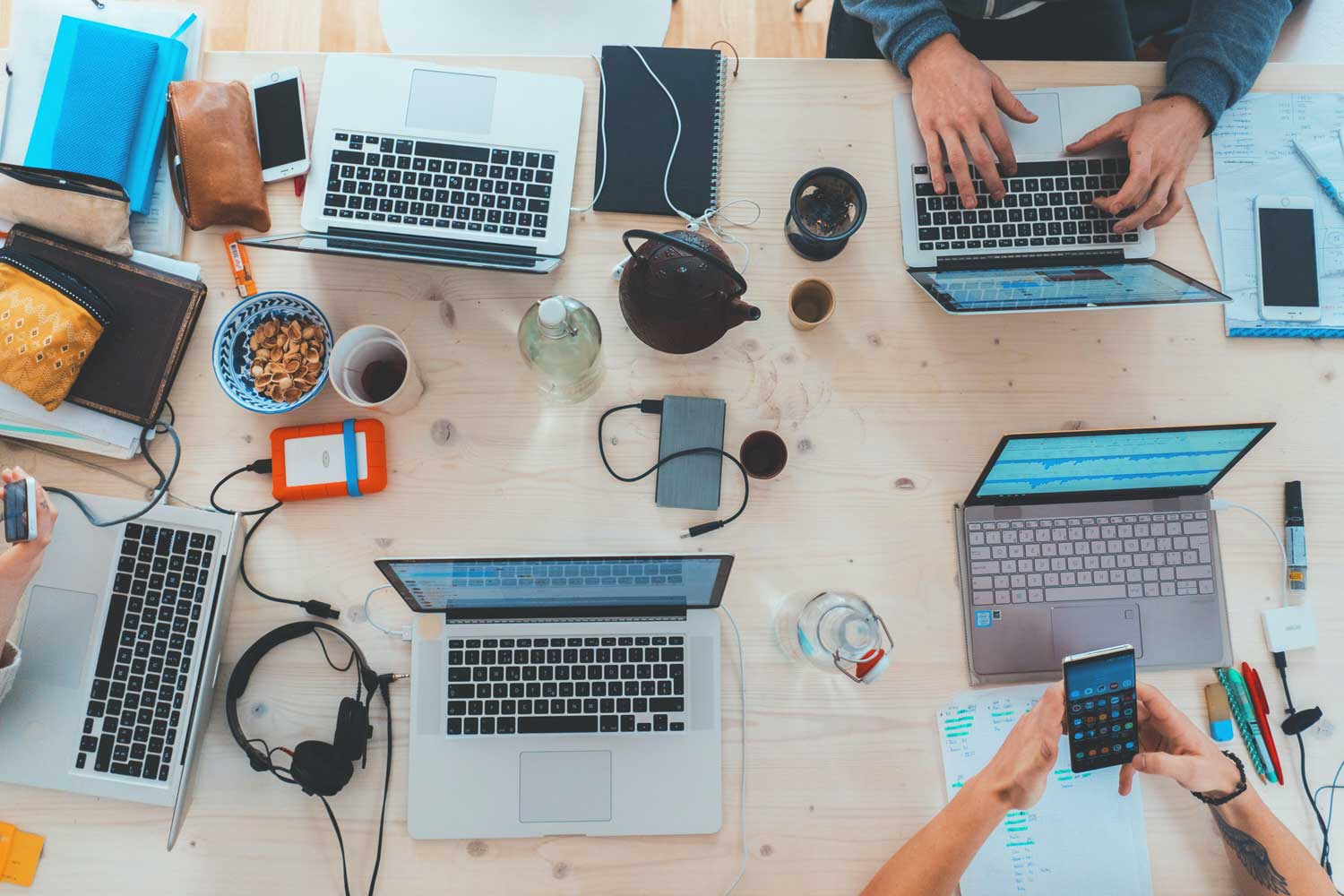 Shopware 6: What are the advantages of the new shop software system compared to the previous version
According to Shopware itself, security patches and bug fixes for Shopware 5 are guaranteed until June 2024; in addition, feature updates will be available until June 2021. A timely changeover is therefore recommended for existing retailers, but not absolutely necessary.
There are, however, several advantages for early adapters: From the retailer's point of view, Shopware 6, as a completely newly developed software, not only differs in its greater performance and scaling options, but also waits with a completely redesigned administration and menu navigation. This makes the system clearer, more intuitive and significantly less complex for you as a store software system user.
Another important upgrade: You can now organize and control your various sales channels completely centrally. In addition to the actual Shopware ecommerce store, this allows you to easily integrate your products into other channels such as social media platforms – and thus benefit from the ever increasing importance of Instagram and other platforms. If you want to be present on the largest national and international marketplaces and scale your business in a simple yet efficient way, you should also think about tools like magnalister. These tools make it easy to connect online marketplaces and automate sales processes.
The numerous upgrades will also benefit your customers. In addition to improved performance, website visitors will notice the software update especially in the form of the further improved "shopping worlds" and other interesting features.
So why could existing dealers hesitate to commit to an immediate changeover? Disadvantages of Shopware 6 that currently still exist are not only the number of extensions offered – many plug-ins are currently only compatible with Shopware 5 – but also the time gap to build a large and extremely experienced community, which the latter has already achieved.
Our tip therefore: If you are a newcomer, do yourself a favor and move directly onto the much more user-friendly version of Shopware 6. If, on the other hand, you are already accustomed to Shopware 5 or are technically more experienced, or should you consider a large number of extensions for your store hugely important, there is nothing to stop you from continuing to use the older version. In the light of the data mentioned at the beginning and the expected changeover of many agencies and developers, an early change is recommendable in any case.
Starter, Professional, Enterprise – Overview of the different editions and tariffs
Basically, three different tariffs – so-called editions – can be distinguished, which are accompanied by different functionality ranges and therefore each address a different target group. All editions can be expanded with the available plug-ins to include features such as automated statistics, multi-language support for international web presence or additional payment methods:
Starter Edition: Aptly titled by Shopware as the "all-round carefree package for beginners", this purely cloud-based edition provides a simple, cheap and risk-free way to start up an e-commerce business and forms the best ecommerce website builder for beginners. The functional scope includes an integrated storefront and a drag and drop editor for landing pages and shopping worlds. Extensions can be easily bought (so-called Freemium model).
Professional Edition: This version is targeted towards online merchants who want to completely individualize their web presence and at the same time have access to a comprehensive service. In contrast to the Starter Edition, dealers here do also receive extended Content Management System (CMS) functionality. Additionally, sales channels such as Facebook or Instagram are also supported. Prices of the Professional Edition vary, as it is available as a cloud solution or can be individually hosted. They can be viewed here.
Enterprise Edition: Last but not least, the Shopware Enterprise Edition – as the name already suggests – is aimed at companies and retailers who need maximum scalability and performance for their store. This high-end solution is exclusively available self-hosted and extends the functionality range of the Professional Edition even further with features such as B2B support (so-called "B2B Suite") and an extended search infrastructure ("Enterprise Search"). Furthermore, in connection with sub shops, various user roles such as "Marketing Manager" or "Administrator" can be defined and managed in a central interface. This multi-client capability allows the simple allocation of different authorizations – also individually and per sub shop. With the Enterprise Edition, dealers receive individual support as well as developer support. Prices are only available individually on request.
Which Shopware Edition is ideal for you depends on your individual needs and the goals you pursue using the best ecommerce website builder. By introducing cloud-based hosting, Shopware has managed to make the system extremely attractive even for technically inexperienced merchants with a small budget. Indecisive merchants can always start with the free Starter Edition and upgrade later on when their needs increase.
Community Edition: Maximum flexibility through open source at no cost
Shopware also has something in store for fans of open source software: The Community Edition is another free alternative to the above mentioned editions, which can be set up in your own hosting environment and is a great way to get started. By adapting the open source code, you can customize your store as you wish and count on the support of Shopware's large ecommerce community, which is constantly developing the tool further. Please note that no direct manufacturer support is offered for this edition.
Practical tip: with the magnalister plugin you can connect most of the well-known online marketplaces like Amazon or eBay directly to your Shopware online store and manage your products centrally with the ecommerce website builder software
In order to make their own products available to as many potential buyers as possible, many online merchants strive to sell their products on well-known online marketplaces such as Amazon, eBay, etc. Unfortunately, this is usually associated with a significantly increased administrative effort as well as other challenges such as manual inventory synchronization. Here our listing tool and shopware plugin "magnalister" can help: As an interface between your web shop and many national and international online marketplaces including Amazon and eBay, our tool effectively supports you with your product listing and order management.
With magnalister you benefit from the following features for an efficient multi-channel sales strategy:
Central product upload: Time-saving and efficient upload of articles from your own Shopware store to all connected marketplaces
Attribute Matching: Match product variations and features with marketplace attributes*
Price and inventory synchronization: prices are matched fully automatically or individually (per marketplace), current stock levels are synchronized and thus unwanted cancellations are avoided
Automatic order import: Import and manage marketplace orders in your own (WooCommerce) web shop
Order status matching: automatically match order status (e.g. "shipped" or "cancelled") with other marketplaces
Interface customization: Customize the plugin via so-called hook points as you desire**
* Not supported by all marketplaces
** Requires programming knowledge
The magnalister plugin is available for many of the well-known webshops and can be tested with full functionality in a 30 day free trial. Also learn all the features of the magnalister interface in detail in a free on-screen training from magnalister.
BOOK A FREE ON-SCREEN TUTORIAL NOW
Conclusion: Shopware is an innovative and powerful store system – as the self-proclaimed best ecommerce website builder it speaks to everyone from small retailers to large corporations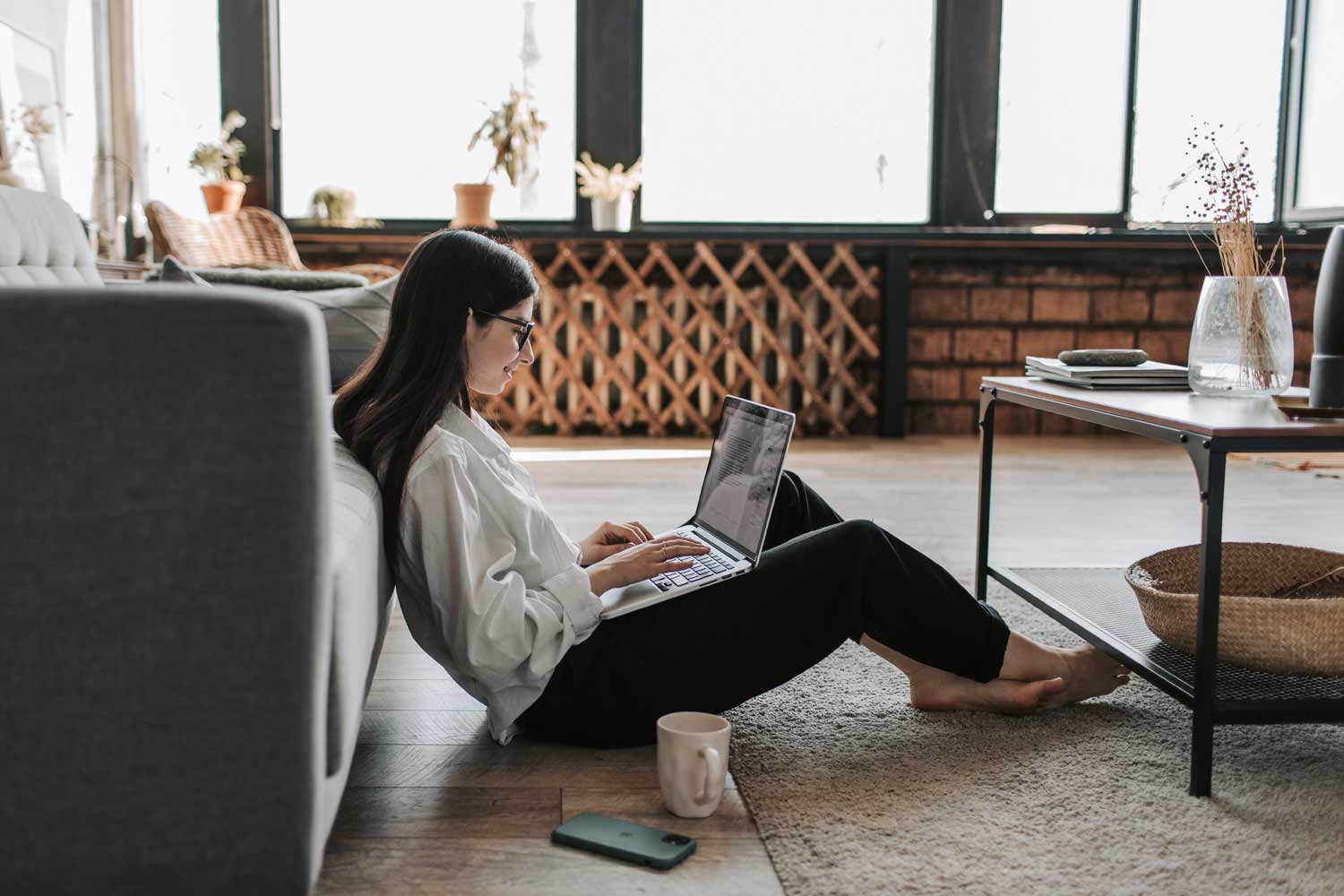 Amongst e-commerce solutions in Germany, Shopware is the flagship. The innovative spirit of the company is directly reflected in the software solutions offered. With the upgrade to Shopware 6, developers have succeeded in designing a high-performance and almost unlimitedly scalable ecommerce store system, which at the same time has massively gained in user-friendliness. Smart marketing features such as the Shopware shopping worlds also provide an improved shopping experience to the customer and turn your store into more than just a product catalog.
The different Shopware editions address several target groups at the same time: From the risk-averse beginner over design-oriented individualists to the internationally operating corporation, there is a suitable plan for everyone. And best of all: with Shopware Cloud, the company now makes the store system more accessible to e-commerce newcomers. Instead of having to set up the web shop in their own hosting environment, retailers can now use the new cloud service. This doesn't only make the initial setup much easier and faster, but also reduces the risk of excess cost – because you only pay in the form of a revenue share and only when you make actual sales (exception: Professional Edition).
Existing merchants should aim to switch to Shopware 6 rather sooner than later – this will also help them not to miss the critical changeover time. Shopware 5 is still popular and has a large number of compatible extensions as well as a strong developer community. However, many plugin manufacturers have long since adopted a twofold strategy, whereby their store plugins are already available as a kind of basic version for the Shopware 6 ecommerce software. It can therefore be expected, that a wide-spread adaption of version 6 will not take much longer.
At this point we would also like to refer to our plugin magnalister: As an interface between your Shopware web shop and many well-known online marketplaces, our tool supports you effectively with your product listing and order management, helping you to focus entirely on selling your products and expanding your e-commerce business.
In addition to core features such as central product upload directly from your web shop, fully automated price and inventory synchronization between your store and various marketplaces, other features such as automatic order status matching ensure efficient multi-channel sales of your products – and guarantee significant savings in time and costs.