The Big Shopware Tutorial That Shows You How to Build an Ecommerce Website Step by Step: 10 Valuable Tips and Tricks That Every Online Merchant Should Know
Every online retailer who decides to use Shopware receives a highly functional store system with countless features and options for expansion. With the introduction of the new software version "Shopware 6", the company has also made great strides towards ease of use and greater user-friendliness. And yet: the difference between average and successful sellers often lies within the small details – knowledge that merchants acquire step by step and not seldomly over a number of years.
You want to know how to build a custom ecommerce website and increase your sales with your own online store even without years of learning? We have therefore compiled 10 helpful tips and tricks for you in this Shopware ecommerce website development tutorial. In addition to recommendations on basic features, we highlight a number of simple yet effective optimization tips that will help your Shopware store perform better in no time. We also present a small selection of plugin extensions that complement these suggested tips wonderfully.
A sneak preview: Our listing tool and Shopware plugin "magnalister", for example, helps you sell your products from your own online store on the largest national and international online marketplaces such as Amazon, eBay and Co, easily. How exactly this works and how you too can benefit from the numerous features is also explained below.
More info about the core features of the magnalister marketplace interface and the possibility to test the plugin in a 30 day free trial with full functionality can be found here:
CONNECT AMAZON NOW VIA MAGNALISTER
By the way: If you just started your research on the store system that is suitable for you, we would like to recommend our Beginner's guide, in which we present Shopware in detail and in a way that is easy to understand for newcomers. For more information on installation and initial setup, we recommend our guide on getting started with the popular store software.
But now to our tips and tricks on how to build an ecommerce website that will also help you manage and optimize your Shopware online store.
Table of Contents
1. Problems with understanding Shopware? Often just a quick look into the "Shopware Lexicon" is enough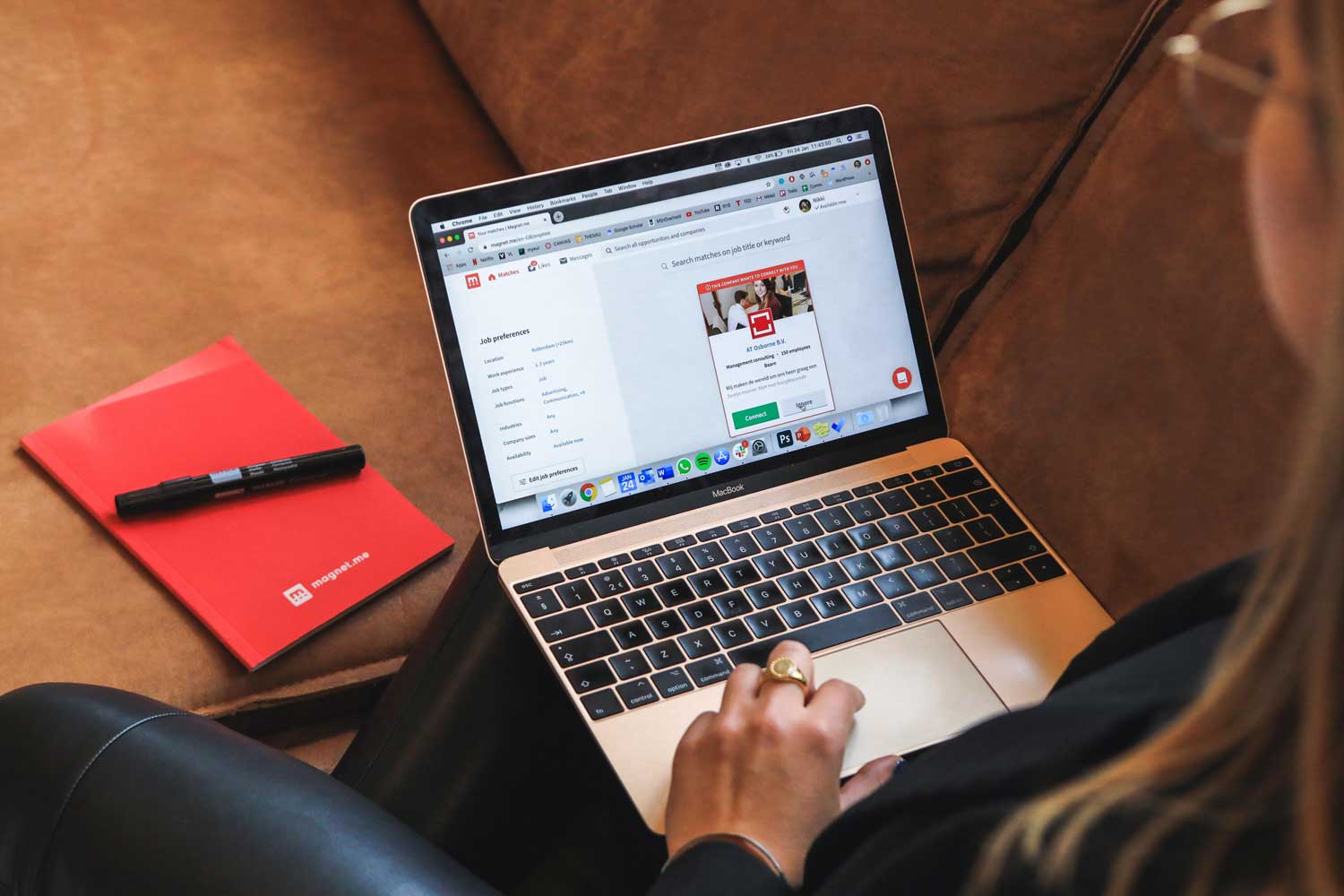 Foreign words here, complicated jargon there … The "language of ecommerce" can sometimes be confusing, and not just for newcomers. The problem: Many tutorials and articles on Shopware assume certain knowledge and therefore refrain from giving a separate explanation. Hence they won't be too helpful when you are looking for a tutorial on building an ecommerce website. This of course is not only annoying for the layman, but also makes it difficult to obtain information effectively. Hence it often takes much longer than necessary to complete relatively trivial tasks. Not to mention complex issues.
What could be more helpful than a glossary that explains almost all of these terms in an understandable way? The Shopware agency "8mylez" has tackled just that with its "Shopware Lexicon": From comparatively common terms like "conversion" to important abbreviations like "SERP" (Search Engine Result Pages) to programming commands like "dofollow" or "nofollow", over 100 important terms related to your Shopware store are explained in the lexicon in a beginner-friendly way. So the next time you're frowning while reading a tutorial on building an ecommerce website, it might be worth taking a quick look at this Shopware Lexicon!
2. You can only buy what you can find: Optimization of the standard search feature
Of course, the Shopware App Store offers a number of plugins that improve the search feature in your Shopware store in different ways. However, what many do not know: Even without installing external tools, you can improve the findability of your products significantly and learn how to build an ecommerce website that is highly converting. For example in the basic settings you have the option to add new fields to the search index, which can be used to define additional search terms and product information. These can cover a theoretically limitless range of properties, from the respective item numbers to trend terms such as "organic" or "bio".
In the corresponding mask, which you call up in the basic settings via the "Search" and "Relevance/ Fields" tabs, you also have the option of specifying the relative importance of the respective fields. If you want to give a factor a particularly high weighting – here, of course, the product description is a recommendable choice – you can assign a correspondingly high number to the field. The same applies to a low weighting. The relevance of the assigned fields ultimately determines the sorting of the search results.
3. Transform dull 404 error pages into appealing landing pages with the help of shopping worlds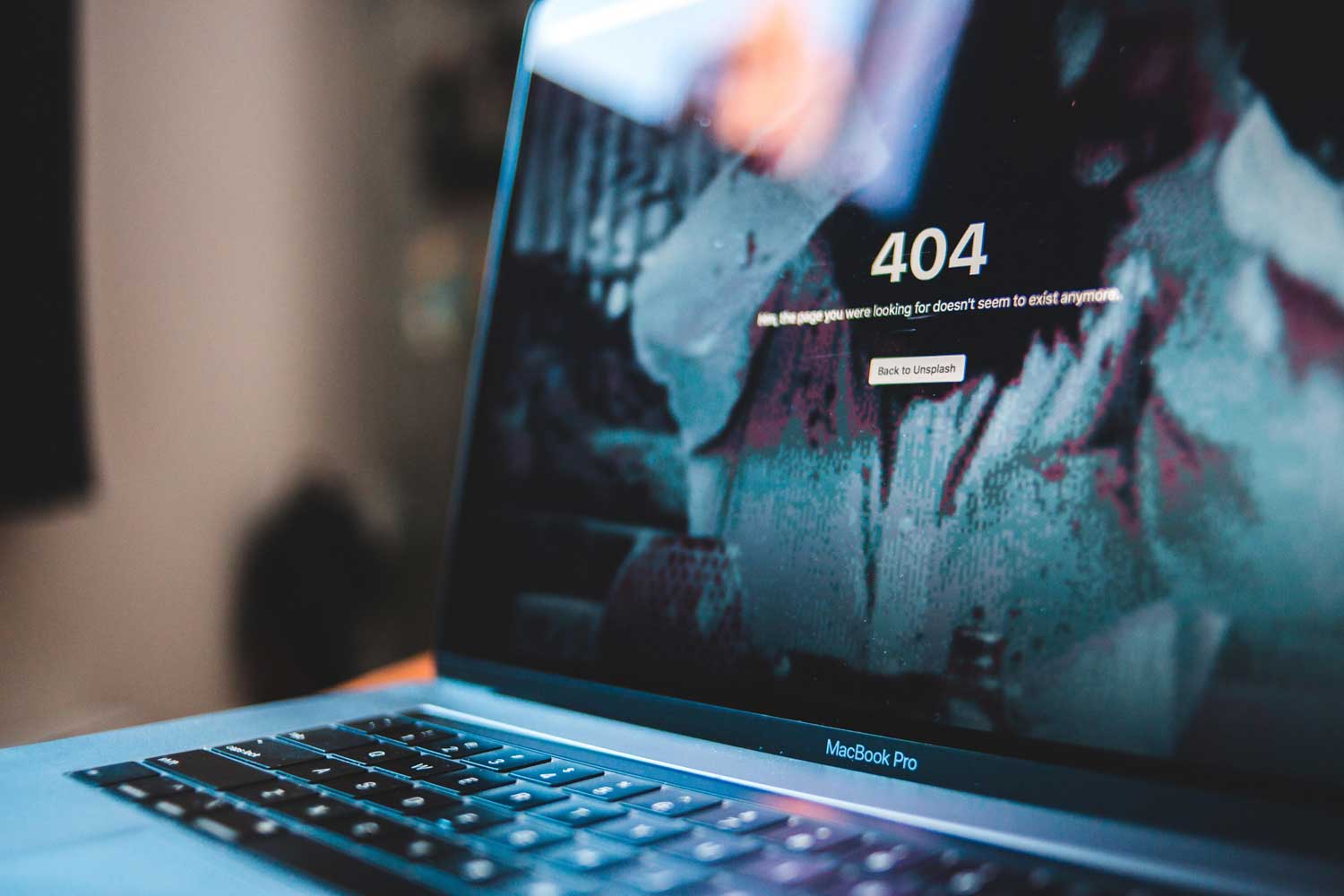 Almost everyone knows it: You click on a link eagerly and full of expectation – and are promptly greeted by a 404 error page informing you that the page you called up no longer exists. It's annoying – isn't it? It's even more annoying if the outdated link once pointed to your own website. In this case, Shopware forwards the visitor to the start page of your store by default. However, this does not really help your customers.
The solution to this problem lies within creating a dedicated landing page in one of Shopware's core features. Via the marketing module "Shopping Worlds", which we have already presented in detail in our separate article on the features of the store system, you can easily create a new page and integrate the misleading link there. The advantage: You can provide the landing page with any elements like a short explanatory text or selected products and thus keep the visitor on your website – a best practice in ecommerce website design.
A detailed tutorial on building an ecommerce website and how to integrate the 404 error page as well as further tips on how to design your own Shopware landing page can be found here.
4. Freebies: Shopping cart gifts are a simple way to increase customer loyalty and sales
Freebies are products that you give to your customers in addition to the items they order and typically when they reach a certain shopping cart value. These "Shopping cart gifts", as they are also called consequently, can improve the performance of your Shopware store in several ways. Not only are they an effective tool for increasing sales, but they also ensure better customer loyalty – after all, who doesn't like getting useful goodies to go with their already necessary order? In addition to this, premium items can help to counteract price pressure, especially in competitive markets. In this case, the shopping cart gifts replace (further) classic discount campaigns, which often result in negative price spirals.
Note: While the freebies were still supported by default in Shopware 5, the installation of an external plugin is necessary in the new Shopware version 6. With the "Freebie Slider" from the Bui Hinsche agency, for example, you can integrate freebies smartly into existing shopping worlds. For your visitors, these are then not only integrated directly into the store, which increases the visual appeal, but furthermore also show the outstanding amount that is needed to reach the shopping cart goal, that entitles the user to the gift. If you want to know how to build an ecommerce website that is highly converting, this is certainly a very useful tip.
5. Give free rein to your creativity in ecommerce website design with individual item badges
Item badges are a great way to promote and highlight individual products in your catalog. In Shopware 5, merchants had the option to add a number of standard badges such as "Sale" or "New" to their product offers and thus draw store visitors' attention to these particular products. Of course, it would be practical if one could determine the text and style of the badges oneself. Just think of an online store in the food industry these days using badges like: "Vegan", "Gluten-free" or even "Without sugar". You already guessed it – a number of plugins make this possible! In state-of-the-art ecommerce website design particularly pricey products can then be displayed with the note "Free shipping", in order to for example persuade nutrition-conscious customers to buy.
Many of the plugins mentioned above already support Shopware 6, however if you don't want to customize the badges, you can configure them in the backend without much effort. A step-by-step tutorial on how to build an ecommerce website for the independent integration in Shopware 5, can be found here.
MAGNALISTER 30 DAYS FREE TRIAL
6. More sales through artificial intelligence: Dynamic retargeting with the plugin from releva.nz
Many online store owners spend a lot of time creating creative banners and finding specific target groups for their advertising campaigns when they design their ecommerce website. While this is not a wrong approach per se, the problem however often lies not in the number of visitors to the website – many advertisers have noticed a sharp increase in the number of visitors – but in the lack of sales respectively conversions.
But this issue can now be tackled. The Shopware plugin "releva.nz" from releva GmbH provides a real remedy in the form of dynamic retargeting. What at first sounds like technical jargon is in fact as simple as it is ingenious: with the help of a self-learning algorithm, personalized display ads are created, delivered and continuously optimized. To do this, the algorithm uses data on user behavior that it has collected about the respective user during their first visit to your web store. If the user is now on another website, he or she will be shown customized, product-related banner ads at the appropriate time, maximizing the chances of a return to your store and ultimately a purchase. You can increase your sales by up to 15% in this way.
What makes the plugin even better is that you can create your personalized retargeting campaigns directly from Shopware in just a few clicks without any programming knowledge. You can now focus entirely on other important building blocks of your online store.
As a Shopware user and as part of a special promotion, you can now test the plugin with full functionality in a 90 day free trial instead of the usual 30 days. In addition, you will receive an advertising starter budget of 30 EUR, which can be used for advertising purposes without any restrictions.
7. Frequent shopping cart abandonments? With the help of the right payment methods, you won't miss out on any potential and learn how to build an ecommerce website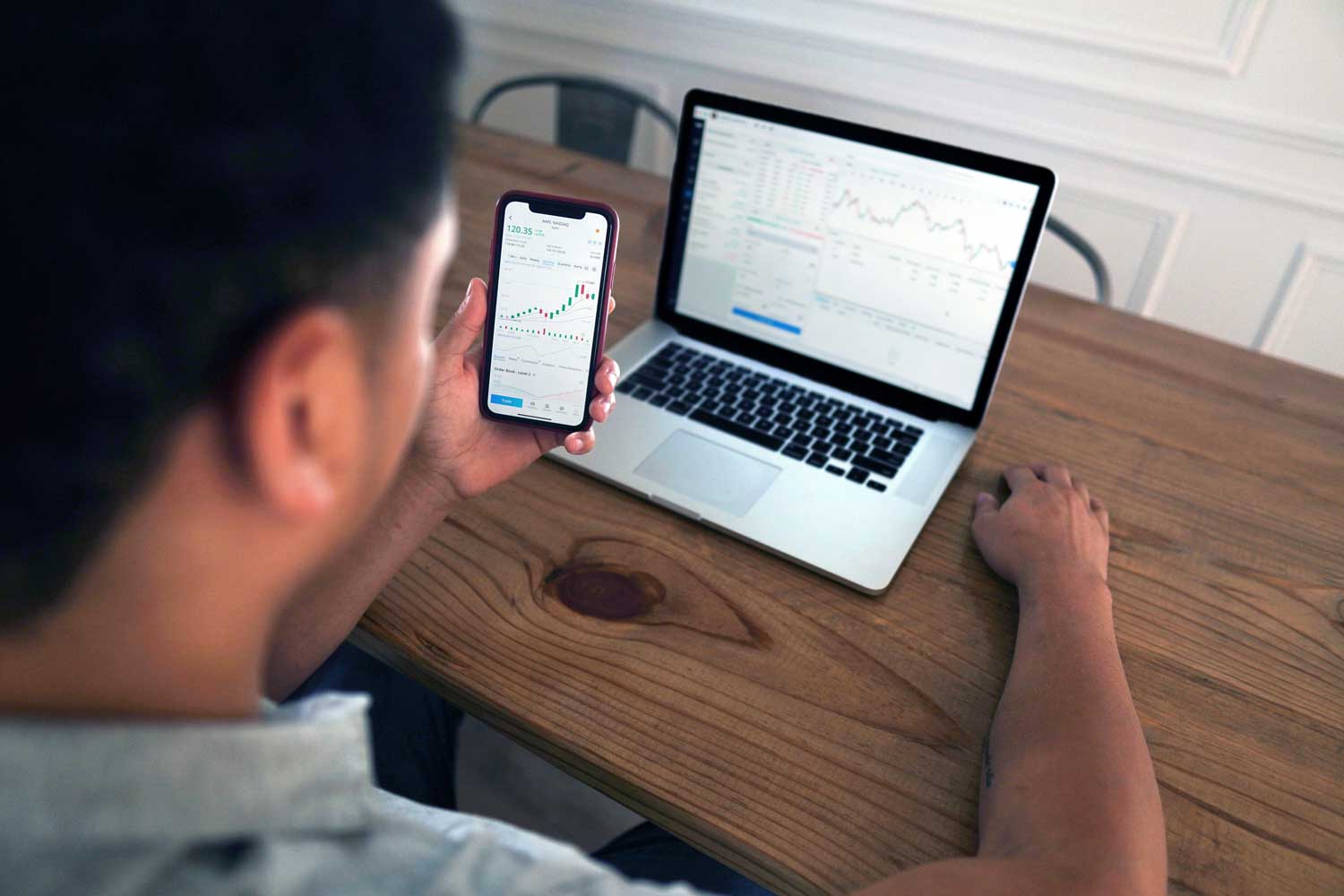 You want to learn how to build an ecommerce website that is highly converting? Then one of the most important questions surrounding the opening and maintenance of your own web store is certainly the integration of the right payment methods. Of course, as a merchant you don't want to miss out on potential customers, nor do you want to spend unnecessary time and money that could be better invested elsewhere.
Two things are of crucial importance when taking the right steps to build an ecommerce website: Who are my customers and what are their preferences? A brief example: Invoice purchasing, which is very important in Germany, is completely insignificant outside of the country. Another consideration is the average age of your customers, as young buyers are generally much more innovative.
A good guide is provided by a study published by the Regensburg-based research institute ibi research at the beginning of 2020, which surveyed more than 1,000 regular online shoppers from Germany about their preferences and buying behavior. The key findings: preferences are fundamentally very heterogeneous, but can be covered to a large extent by integrating a suitable "payment method portfolio". Specifically, more than half of all respondents (57%) indicated PayPal as their preferred payment method, followed by purchase on account (22%) and the classic credit card (11%). Add direct debit to these three options, and you cover the preferred payment method of around 95% of a shopper base representative of Germany. Another finding of the study was that the integration of Sofortüberweisung reduced purchase abandonment rates by an average of 10%.
Of course, you should also proactively gather feedback from your existing customers; after all, who knows their own preferences better than themselves?
8. Magnalister, Shopware's double award-winning listing plugin, makes multi-channel sales via Amazon, eBay, etc. child's play
When learning how to build an ecommerce website efficiently and in order to make their products accessible to as many potential customers as possible, many online retailers rely on so-called multichannel sales – i.e. selling their products via their own web store as well as well-known online marketplaces such as Amazon, eBay, etc. The undesirable by-product: a significantly increased administrative effort as well as further challenges such as manual inventory synchronization across the different sales channels.
This is exactly where our plugin and listing tool "magnalister" comes in handy, which has already been awarded Shopware's "Plugin of the Month" for the second time within a short period of time: As a direct interface between your Shopware online store and many national as well as international online marketplaces including Amazon and eBay, our tool supports you effectively when it comes to product listing and order management. The magnalister plugin is available for many of the well-known webshops and can be tested with full functionality in a 30 day free trial.
With magnalister you manage your products completely centrally and benefit from the following features for efficient multi-channel sales:
Central product upload: Time-saving and efficient upload of articles from your own Shopware store to all connected marketplaces
Attribute Matching: Match product variations and features with marketplace attributes*
Invoice upload: Send invoices created in your web store or by magnalister to Amazon
Price and inventory synchronization: prices are matched fully automatically or individually (per marketplace), current stock levels are synchronized and thus unwanted cancellations are avoided
Automatic order import: Import and manage marketplace orders in your own Shopware online store
Order status matching: automatically match order status (for example "shipped" or "cancelled") with other marketplaces
Interface customization: Customize the plugin via so-called hook points as you desire**
* Not supported by all marketplaces
** Requires programming knowledge. Not available for cloud (SaaS) systems, as no intervention is allowed by the manufacturer.
Experience all the features of the magnalister interface in detail in a free on-screen tutorial from magnalister.
BOOK A FREE ON-SCREEN TUTORIAL NOW
9. With Pickware as a Shopware-native ERP tool, you control all merchandise management processes centrally from your store
A functional inventory management system is the elementary cornerstone of every successful webshop and should therefore enjoy high priority, if you have asked yourself how to build a successful ecommerce website? Retailers who have had to deal with expensive and not seldomly time-consuming inventory errors and synchronization problems in the past can probably tell you a thing or two about it.
With Pickware, you get what is needed to build a successful ecommerce website. We recommend this complete solution with which you can control all inventory processes automatically and across all channels. The software, which is already trusted by more than 1,000 online store operators, is also specially and exclusively developed for Shopware. The logical consequence: it offers a significantly better system integration than all other programs, which work as separate units with separate data management and their own user interface.
Pickware is currently available for Shopware 5 and as a starter version also for Shopware 6. The plugin can be functionally extended in the form of various modules. According to the current roadmap, the "Pickware POS" checkout system and the "Pickware WMS" department store management software will be fully integrated into Shopware 6 as early as June 2021. Pickware was involved in the development of the new Shopware version from the outset as a so-called "Preferred Technology Partner".
By the way: Thanks to the direct integration with Shopware, the high-performance ERP software also works flawlessly with magnalister. Orders imported by our listing tool, for example from eBay or Amazon, are continuously compared with Shopware's product data. Consequently, the orders created do not differ from those in your actual Shopware online store and can be processed by Pickware as usual. With the combination of magnalister and Pickware you centralize elementary processes and features in your backend – and thus help your store to be more efficient and reliable as well as answer the burning question of how to successfully build an ecommerce website.
10. Last but not least: simple means to increase store performance
If you have asked yourself what is needed to build an ecommerce website an important evaluation criterion not only for many online retailers, but also for the website visitor and customer-to-be is the performance of your web store. While some usually pay a lot of money for a reliable and functional store system, others would like to browse through product catalogs without long waiting times. But what to do if the performance of your own Shopware store is not (yet) convincing for some reason?
Well, we have good news: The solution to the problem is sometimes – or better: very often – easier than thought and can be accomplished in just a few simple steps. In fact, there are some common problem sources in connection with Shopware that might make the user experience of your store unnecessarily sluggish. We will help you to eliminate some common mistakes in this ecommerce website development tutorial. First of all, there is the so-called "productive mode". It happens again and again that store owners forget to switch from the so-called "edit mode" to productive mode when their own webshop goes live. The difference is simply that the former does not create a cache memory in order to make changes immediately visible to the store owner. This makes absolute sense in the development phase but not when you go live, as it increases the loading times considerably due to the lack of cache memory in an active web store. Ergo: Always ensure to switch to the correct mode before the store goes live.
Shopping worlds can be both a curse and a blessing. As much appeal as they have from a marketing and ecommerce website design perspective, they can be detrimental to the performance of your website under certain circumstances. More complex shopping worlds are particularly problematic, as the so-called "reloading" of the respective elements in the form of a second request can lead to longer loading times. So if you ask yourself how to build an ecommerce website that loads fast, you should always make sure to avoid "hidden" elements unless they are needed. These are used, for example, for temporary changes within the store or in the (stripped-down) mobile version of the website. To get around this, you can for example create your own dedicated experience for your mobile visitors.
A third way to improve performance is to activate so-called "cronjobs". Simply put, these are tasks executed automatically and scheduled to improve the functionality and handling of your store. Some cronjobs – including the most important ones in terms of performance – are pre-installed by Shopware out of the box. In Shopware 5, however, these must first be activated using the store plugin "Cron". Via the tabs "Basic Settings", "System" and "Cronjobs", you can then view all cron jobs and add new tasks as needed. If, for example, the cache needs to be cleared for a given reason, an automatic "warm-up" in the form of a cron job is a good idea. This is possible, for example, via the plugin from COMPRA.
Shopware 6 does not (yet) support the simple management of "Scheduled Tasks", as these cronjobs are also called. However, some plugins from the App Store already provide a remedy for little money. Simply enter "Cronjobs" in the search bar and filter for compatibility with Shopware 6 via the left-handed menu.
Last but not least, a proper technical framework is also of great importance, without which all measures and all steps to build your ecommerce website are likely to seem like a drop in the bucket. In order to simplify your research in this regard, we have summarized the various minimum requirements and recommendations for systems and hosting partners in our Shopware beginner's guide.
Conclusion: Small changes, but often all the greater effect
Over the course of this article, we have presented you with a number of hopefully very useful tips, tricks, and short tutorials that will help you to easily make your Shopware store more performant, versatile, and individual and answer your questions on how to build an ecommerce website. Of course, to actually follow all of these points is by no means a prerequisite for successful selling. Often, just following two or three tips in the right place can lead to significant gains. We wish you continued success and hope that we have been able to help some of you a little with this article!
At this point we would also like to refer to our plugin magnalister: As an interface between your Shopware online store and many well-known online marketplaces, our tool effectively supports you when it comes to item listing and order management, which means you can fully concentrate on selling your products and the expansion of your e-commerce business.