Shopware Features Explained Simply: Best-of-Class Features for Starting a Successful Online Store Meet Easy Scalability
As a known player in German-speaking e-commerce, Shopware has been one of the first addresses for many years when it comes to starting a successful online store. The software company from Western Germany now counts over 100,000 users, including world-famous companies such as Aston Martin, thyssenkrupp and Melitta – and in the foreseeable future there seems to be no end in sight to this successful business development.
There is a good reason for this: the store system, which is already known in specialist circles for its wide range of features and innovative design elements, has once again significantly improved in quality with it's new software version "Shopware 6". Not only have performance improvements been realized and successful features been consistently enhanced. In terms of user-friendliness, the software also takes a big leap forward with a completely redesigned, less complex admin area and the newly introduced cloud service "Shopware Cloud". Retailers can now either run their own independent web hosting or instead conveniently run a successful online store on Shopware's servers.
For you as a potentially inexperienced online merchant, this means at the same time an even greater variety of tariffs and options, which can quickly cause uncertainty. In this article we would like to remedy the situation and give you a simple ecommerce guide to the immense range of features of the popular store system.
On the one hand, we will look at the basic features of the new store software, for example with regards to product management, store design and configuration, or the numerous marketing options. For everyone that has asked themselves how to start a successful online store, we go into detail about real unique selling points that clearly distinguish using a Shopware online store as compared to alternative solutions. These include the creative design elements "Shopping Worlds" and "Storytelling", which greatly improve the user experience in your web store through a visually appealing, emotional presentation of your products, as well as the new "Rule Builder" for customer-specific rule creation. Of course, we also analyze similarities and differences between the various editions of Shopware so that you can easily find the optimal solution for you.
In addition, we address the possibility of expanding the functionality of your own online store with the help of plugin extensions from the Shopware app store that will make sure that you are running a successful online store. For example, our listing tool and Shopware plugin "magnalister" helps you to easily sell your products from your own web store on the largest national and international online marketplaces such as Amazon, eBay and Co. How this works and how you can benefit from it, we will also show you in this article.
More about the core features of the magnalister marketplace interface and the possibility to test the plugin in a 30 day free trial with full functionality can be found here:
CONNECT TO AMAZON VIA MAGNALISTER
By the way: If you are still at the beginning of your research for the right store system for you, we would like to recommend our Beginners Guide, in which we present Shopware in a detailed and easy manner. For more information on installation and initial setup, we recommend our ecommerce guide on getting started with Shopware.
Table of Contents
The different editions and their respective functional scopes: Here are important similarities and differences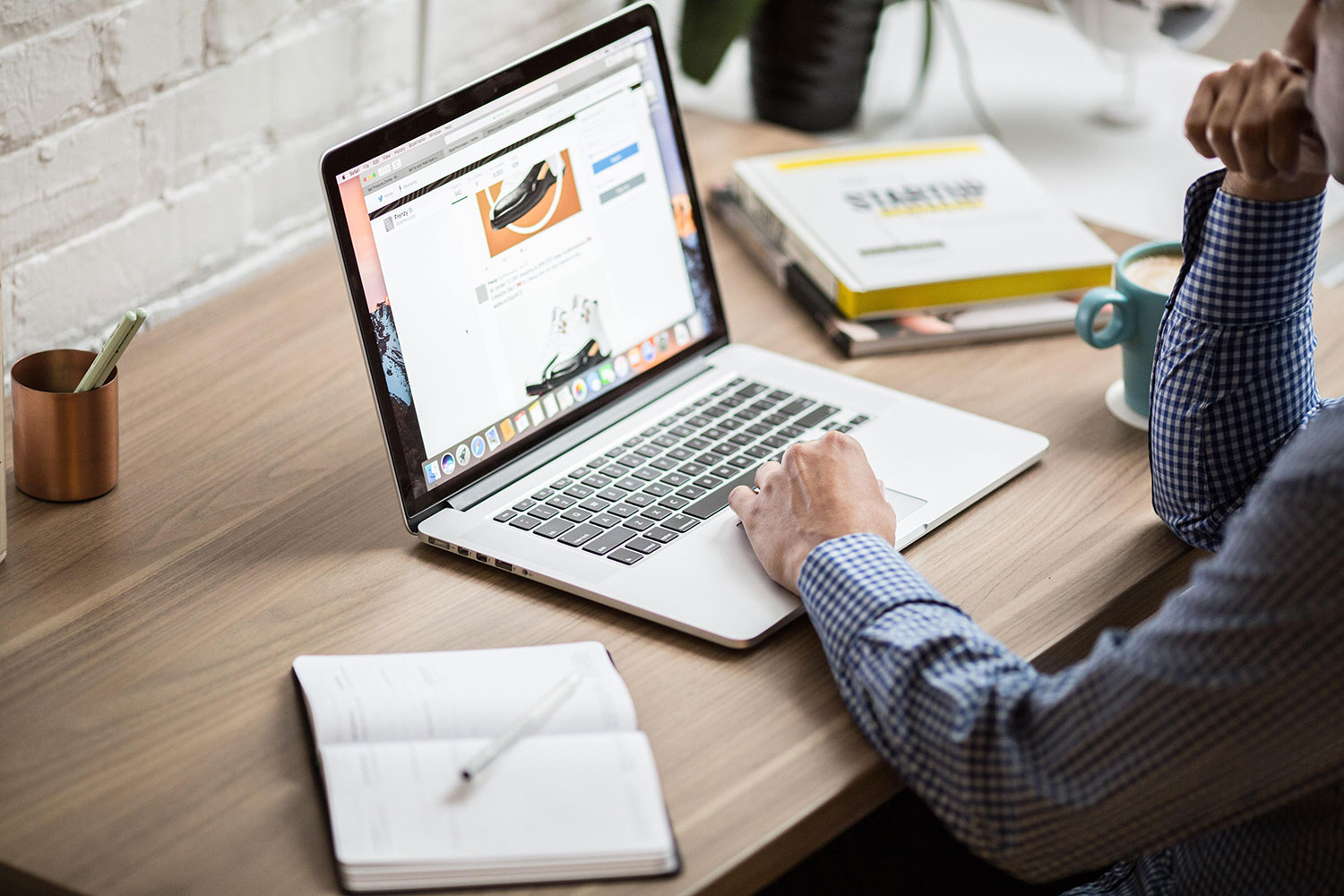 As mentioned above, the Shopware store system is available in three different editions: "Starter", "Professional" and "Enterprise". These vary significantly in their range of features – and consequently also carry different price tags. In addition, the completely free "Community Edition" allows users to start a successful online store independently in an open source environment and thus get to know the system better without financial obligations.
All of Shopware's functions are implemented by powerful state-of-the-art technologies, which guarantee an all-around secure and scalable system. In fact, with the introduction of Shopware 6, the technical foundation of the software has also been fundamentally renewed. For example, "Symfony 4.2 Full Stack" is now used as the web application framework, while the template engine "Smarty", which was responsible for the entire front-end logic for a long time, has been replaced by the much more user-friendly and at the same time better-performing application "Twig". "Vue.js" has also replaced "Ext JS" as the JavaScript web framework.
Incidentally, the concept of the new software version is based on the so-called "API-first approach". Put simply, this means that all the features of the Shopware web store can also be accessed via the API (Application Programming Interface). Consequently, the system is characterized by great flexibility and simple integration or connection of existing applications. But first, let's take a look at the respective editions.
With the Community Edition as a free open source version, Shopware can be put through its paces risk-free
Before we turn to the three "actual" editions of Shopware, we would first like to briefly discuss the Community Edition. This free open source version of the store system that can be downloaded directly from the official website and hosted independently is the simple answer on how to start an online store. The Community Edition already supports a large number of basic features and is therefore perfect for merchants who want to test the software extensively before committing to a paid plan. Please note that this edition does not include manufacturer support or the option of cloud-based hosting. However, help with many questions is provided by the large Shopware community, which you can reach quickly for example via Shopware's own forum.
Starter Edition: Even in its basic configuration Shopware offers the answer on how to start an online store
The Starter Edition is an excellent way to enter the world of e-commerce risk-free, particularly for beginners. Unlike the Professional and Enterprise editions, there are basically no initial costs, at least within the "Free" tariff. Fees are only charged in the form of a revenue share when you actually sell your first items to your customers – how practical! In addition, the "Advanced" tariff offers you further options in terms of scalability (number of users, countries and currencies), features (multichannel sales) and support.
Important: The Starter Edition can only be used in conjunction with Shopware 6 via cloud hosting. While this reduces the possibilities for store customization, it also greatly simplifies the setup and maintenance of your web store. Looking at the bare facts, the range of features of this edition dubbed by Shopware itself as an "all-round carefree package" is quite lush.
Among others, the Starter Edition already offers you the following basic features:
Product management
Intuitive creation as well as import and export of an unlimited number of products
Definition of product types and product features
Product variations (for example, multi-color or different sizes)
Support of virtual and downloadable products
Product ratings and cross-selling functionality
Customers and prices
Creation of different customer profiles and groups
Rule-based pricing via the integrated Rule Builder (more on this in the following chapter)
Multichannel support, e.g. for parallel sales via social media (Advanced)
Country-specific currencies and tax rates (Advanced, Free tariff only supports sales in one country)
Intuitive and easy customer and order management
Store configuration
Explanations for support during the installation process
Maintenance of multiple stores, central administration via backend
Full multi-language capability
Simple and intuitive configuration of payment and shipping methods
Risk management (also via the integrated Rule Builder)
Simple input of documents and forms as well as central media management
Design
Fully customizable online store design
Fully responsive, optimized for all end-user devices
Powerful search feature
Integrated content management system (CMS) including drag & drop editor for creating a wide variety of store pages (more on the so-called shopping worlds below)
Professional and functional design templates (themes) from the Shopware Store
Marketing
Vouchers, discount codes and promotion features such as time-controlled discounts
Standard integration of important SEO features as well as Google Analytics
Comprehensive reports and statistics
Expandability
Numerous plugins and design templates (themes) incl. central plugin manager
Plug-and-play installation of plugins and compatibility with multishops
Interfaces to various systems such as payment providers, ERPs, newsletters, etc.
Easy connection to online marketplaces like Amazon, eBay and Co. via marketplace plugins such as magnalister
On the support side, the Starter Edition offers extensive documentation as well as the option to book support tickets with different scopes of services. Support requests are always processed from the company headquarters in Germany.
Practical tip: Shopware has a large partner network of over 1,200 certified and often specialized agencies that can provide you with active support for all aspects of your online store. Here you will find an overview of all agencies that can assist you with starting a successful online store. You can filter this list according to various criteria.
Professional Edition: For demanding merchants who plan on starting a successful online store but want to have full control over their webshop
Do you value a unique brand presence and like to have full control over your store? Then the Professional Edition could be the right one for you. It is the only one of the three paid editions that is available in both independently hosted and cloud-based versions – and is characterized not only by strong customizability but also by advanced marketing and design features.
Of course, the Professional Edition has all the features that the Starter Edition already contains. In addition, it offers you extended possibilities with regards to support, content management and your sales channels. Specifically, the Shopware Professional Edition adds the following core features to the functionality of your online store:
Product management
Sale of customizable products: Through this, you enable your customers to personalize items such as t-shirts or mugs. This not only makes your store more interesting, but usually also allows you to achieve higher margins.
Design
Quickview: This is the popular feature of an enlarged quickview of your products in the category view. Irrelevant products can thus be excluded by the user from the outset, which significantly improves the shopping experience.
Social Shopping: With this extension, you can integrate your store with existing social media channels in no time. Currently, integrations with Facebook, Instagram, Google Shopping and Pinterest are supported.
Storytelling / Section-by-Section Scrolling: This feature is one of Shopware's unique selling points and adds a crucial emotional component to the user experience, if you plan on running a successful online store. As such, we will introduce you to Storytelling in detail in the next chapter.
In addition, with the Professional Edition, you receive a free initial setup by the Shopware development team as well as free updates for your online store, which will help you to start an online store. In case you set it up hosting independently, Shopware also offers a number of support subscriptions that ensure active support for your projects (this also applies to the Enterprise Edition).
Are you dealing with business customers? With Shopware Enterprise you can get off to a flying start as a B2B merchant
Anyone who is already active in the business customer sector knows that B2B commerce entails a whole range of special requirements: advanced offer management, custom pricing, flexible budget management – to name just a few. On the other hand, there is enormous potential, as a 2019 study by the Cologne Institute for Retail Research (IHF) impressively found: According to this study, German B2B e-commerce realized a whopping 1.3 trillion euros worth in sales in 2018 alone. Trend in times of the Corona pandemic: strongly increasing.
With the Enterprise Edition, Shopware offers a highly performing store system for B2B and B2C that is characterized by flexibility, individuality, and – thanks to the aforementioned API-first approach – fluid integration with existing infrastructures. The so-called "B2B Suite" of Shopware was developed especially for the complex requirements that you are faced with when starting a successful online store for business customers.
To this end, the Enterprise Edition offers you the following exclusive features, among others:
Role and rights management
The Enterprise Edition allows you to create different roles – and thus authorizations – for your employees. Areas of responsibility can thus be clearly and distinctly demarcated.
Custom pricing
Set individual prices for different customers or customer groups – whether basic prices, staggered prices, or quantity discounts.
Quick orders
With quick orders, you can provide your business customers with a more efficient and uncomplicated ordering process via CSV or XLS file, which makes sense especially for recurring orders.
Quotation management for your sales team
An essential component of a successful sales force is customer-specific support. With Shopware Enterprise, you can let employees access multiple, selected customer accounts and thus easily implement existing sales structures.
Also, with "Enterprise Search", this high-end variation of Shopware has an extremely advanced and intelligent search function, which can do justice to your extensive product range and sustainably increase your conversion rate. But it is only in conjunction with the new Rule Builder that you can unleash the full performance potential of Shopware Enterprise. More about this in the next chapter!
MAGNALISTER 30 DAYS FREE TRIAL
Shopping worlds, Storytelling & Co.: A range of unique Shopware features turn your online store into a very special shopping experience
By now you should already have a rough overview of the features of Shopware and also an idea of which properties and features distinguish the different Shopware editions. In this section, we would like to take a closer look at the special features that set a Shopware online store apart from alternative e-commerce solutions and support you with starting a successful online store. In particular we're talking about the innovative marketing and design features Shopping Worlds and Storytelling, as well as the Shopware-native graphics tool "Digital Publishing".
Shopping worlds give your store a very special appearance – and thus significantly improve the customer experience
You probably know this feeling all too well: an identical product, possibly sold out on your favorite website, suddenly doesn't seem so attractive elsewhere – it seems as if the item has somehow been moved out of the right light. What often seems like a simple change of opinion is actually a well-known phenomenon in consumer research. This is because visual stimuli are increasingly imprinted in our brains.
And this is exactly what the Shopping Worlds feature takes advantage of as a powerful, Shopware-native marketing tool. By making customized landing, product, or category pages responsive and visually attractive to the viewer, you can significantly improve your customers' user experience. What's more, shopping worlds allow you to express not only your brand values, but also your overall corporate identity. The logical consequence: a contemporary, individual Internet presence that can set you apart from many of your competitors.
The so-called "layouts", which you can either create from scratch or integrate as a design template, always consist of different sections, blocks and elements. Sections describe the layout of a page – you can choose between a sidebar look and full page width – while blocks represent predefined groups of text or image modules (elements) that later fill the sections with life. The sidebar layout is especially useful when you want to add a navigation bar or certain filters to a section. Sections of different types can be arranged in any order. Let your creativity run wild!
Let your products tell a story: Create emotional charge with the help of the storytelling feature
It is certainly not an easy task to successfully sell your own products. However, the real challenge – as most retailers will agree in these times of increasing digitization – is now to retain existing customers in the long term. What science calls the optimization of "customer lifetime value" (CLV) basically means nothing other than: loyal, returning customers are worth significantly more than a large number of transient buyers.
Sounds conclusive so far. But how do you start a successful online store with a loyal customer base that benefits you not only monetarily, but also indirectly through word-of-mouth and by building a strong brand? The clear answer is provided by world-famous companies such as Apple, Red Bull and Porsche, masters of their trade. Like hardly any other company, they manage to engage with their customers on an emotional level and to convey a series of very specific values through a skilful brand presence.
And this is exactly where Shopware unfolds its super powers with its marketing tool Storytelling. It is built upon the so-called shopping worlds and is available for your online store at no extra cost (from the Professional Edition upwards). The principle behind it is as simple as it is ingenious: with Storytelling, you can turn a boring product catalog into a true experience for your store visitors in no time at all. By incorporating large images and supplementary text elements in the various sections, the storytelling feature enables you to present your products in the form of a captivating story and thus give them an emotional charge.
Successful examples of where storytelling is used to convey targeted values and emotions include the online stores of Sportalm or Green Cup Coffee. While the former takes visitors on a spectacular journey through time since the company was founded, Green Cup Coffee illustrates the origin and creation of its own coffee beans – and explains its sustainable business model in the same way. Particularly practical: Each product can be directly integrated into the image elements in the form of a slider and then be added to the shopping cart.
Digital publishing makes it easy to to start a successful online store and create the right design elements for your online presence
You're probably wondering where you're going to get all the materials and design elements for a visually appealing website. Shopware has the answer to this – it comes in the form of Digital Publishing. This is a Shopware-native extension that allows you to start a successful online store and easily create fully-responsive and dynamic banners.
Digital Publishing is characterized by some intricate features, which are especially useful for users without much background knowledge. It combines important basic functions of well-known software like Photoshop, but without nearly the same complexity. To create your banners for example, you can resort to various building blocks such as images, backgrounds, texts and buttons, which can be placed on different layers and, in the case of the latter two, linked in a way that is SEO-optimized.
The automatic translation feature is also particularly valuable: if you sell internationally and therefore have several sub- or language specific stores, you can easily have your banners translated – and therefore do not have to create a separate one for each of your stores. Of course, the banners created with Digital Publishing can be perfectly integrated into your existing shopping worlds and storytelling.
Individual and customer-specific rule creation: Running a successful online store with the new Shopware Rule Builder
The Rule Builder is one of the central new elements of Shopware 6. As already mentioned at the beginning, it allows you to define individual rules in many areas of your webshop – without any programming effort. Customer group-specific prices, different payment methods per product category, or even time-based discounts are just a few examples that demonstrate the immense potential of the system.
The functionality is simple: rules are always given a unique name, a priority in case several rules apply at the same time, and one (or more) conditions that trigger the rules. For example, to apply a customer-specific rule only after a certain purchase value has been reached, two conditions can be linked together (so-called "and-linking"). Other links as well as a variety of different operators are available to define conditions more narrowly.
So instead of adapting your processes and workflows to your store system as before, you can now easily implement them in existing structures with the Rule Builder. In doing this, you can adapt your store to your business needs or those of your industry or customer group, down to the last detail.
Practical tip: The Rule Builder can be extendedf unctionally via a plugin. It then not only allows you to define your own rule conditions, but also those based on your own database tables, for example.
Search engine optimization made easy: Shopware SEO offers these possibilities to improve the visibility of your online store
It's a topic that has been ubiquitous on the Internet for many years now, yet continues to gain relevance as online business grows: search engine optimization or SEO. As most of you probably already know, this is a set of appropriate measures that contribute to the better visibility and ranking of one's website on search engines such as Google and is essential for everyone who asked themselves, how to start an online store.
SEO is of utmost importance for your success in e-commerce, as you can only generate sales with those buyers who actually find your store. The often-used analogy of two stores is obvious: Your store can be the most visually appealing, with the best product range and the most helpful employees that your city has to offer. If it's on an unfamiliar side street, the majority of people will still end up at the store on the main road – even if it's significantly less equipped than yours. It's a similar story with search engines like Google, because only a fraction of users even click through to the second or even third page of the results spit out (so-called Search Engine Result Pages, SERP) after searching for a term.
Fortunately, Shopware offers a whole range of valuable tools that help you place your online store as visible as possible for your potential customers. In order not to go beyond the scope of this article, we would like to briefly refer to some of these functions below. Basically, SEO is a complex and extensive topic, even in connection with Shopware – and also a constant process for anyone running a successful online store. You should therefore deal with it extensively before you open your store.
Among others, Shopware offer the following SEO features and settings:
SEO templates: One of the unique selling points of Shopware are the SEO templates. In short, they allow you to globally configure important settings such as the URLs of product detail pages. Your products thus always receive a uniform, predefined URL. The result: minimal effort with maximum search engine optimization.
Content and formatting with Shopware CMS: One of the most important features right from the start: Write your texts for your customers, not for Google. The latter usually goes wrong in this day and age. First of all, make sure that your content is structured, appealing and informative. Only then follow technical aspects such as keywords, word count or even external links.
Meta information: Title Tag, URL, Meta Description: this is the info that characterizes a website as it is presented in search results. Design them as meaningful as possible with the help of templates, taking into account character limits and keywords. They are the first, often decisive impression your web page leaves.
Optimization for mobile devices: Mobile shopping is not only becoming more important for payment processors every day, but also for Google. Shopware 6 therefore already receives a high degree of adaptation for almost all mobile devices by default. Further optimization is recommended.
Image file optimization: The correct naming of image files helps Google's web crawler "Googlebot" to recognize and classify them correctly. Use meaningful (in as they speak for themselves) file names that ideally contain the main keyword of the corresponding page as well as a so-called Img tag. Normally, the image size should not exceed 200 KB.
Exclude irrelevant pages with the SEO Router: With the help of the SEO Router, you can exclude pages of your Shopware online store from being recognised by search engines. This makes sense especially if individual pages are not SEO-relevant. Further possibilities in this regard are offered by Robots.txt, for example.
Sitemap.xml: With the XML file Sitemap.xml Shopware creates a navigation map of all URLs of your website, which are relevant for the search engines as they enable them to process their search faster. Important: In addition to the usual directory, there should also be one for mobile devices.
In addition, there are a number of other settings such as the so-called "canonical links" or "301 redirects", which contribute to the avoidance of duplicate content or the non- consideration of outdated links. A more advanced SEO feature is called "structured data". It provides the web crawlers of the search engines with more detailed information about websites. This enables them to interpret the information even better and helps to present it visually in the search results – as is often the case with recipes, for example.
The Shopware App Store: Hundreds of plugins help starting a successful online store and turning it into a highly functional all-rounder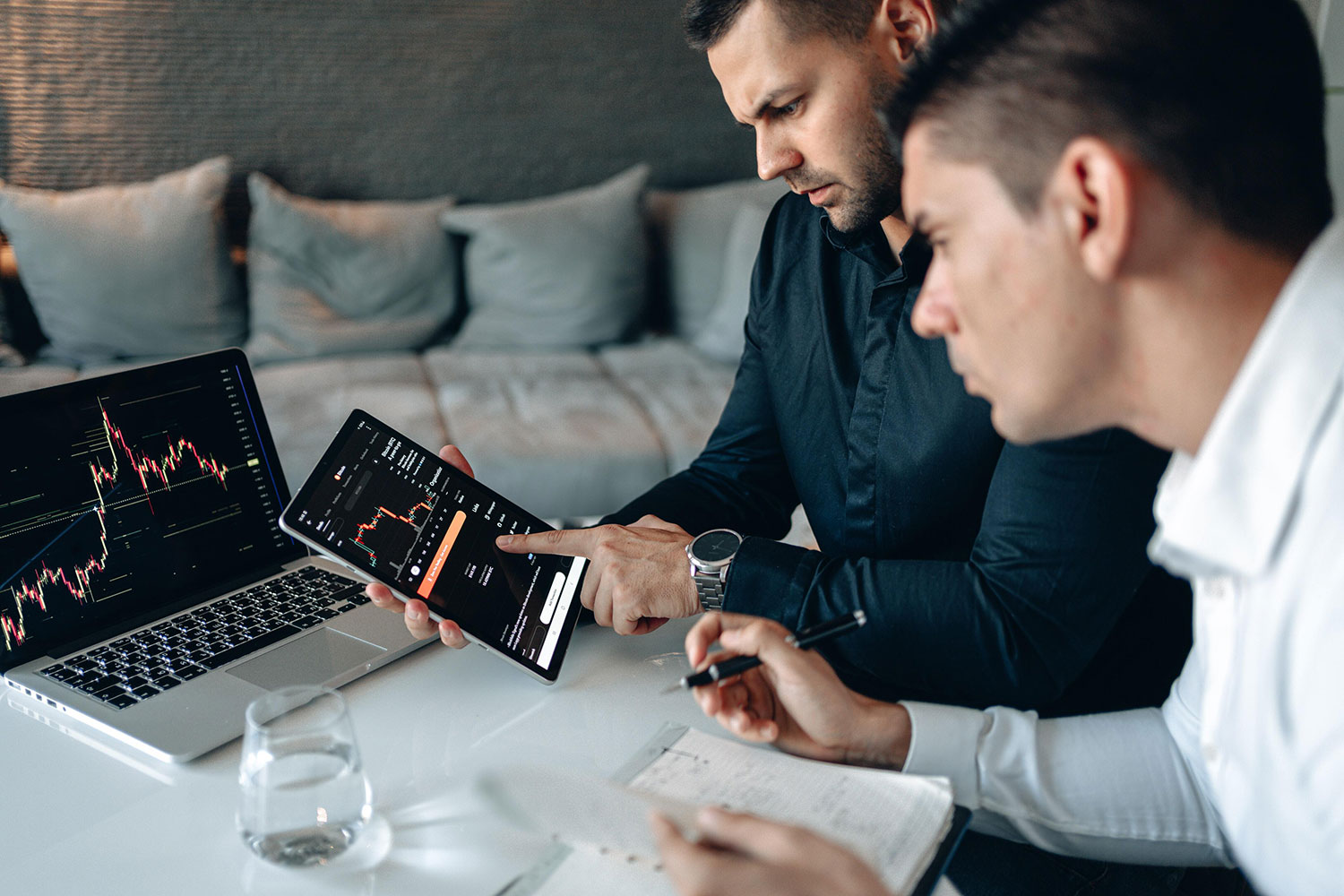 As we have seen, Shopware already offers an amazing range of features in the respective basic configurations that help you to start a successful online store and create a very special customer experience. Nevertheless, not all functionalities that a modern webshop is able to display nowadays are supported. For this very reason, the Shopware App Store offers a magnitude of so-called plugins from a variety of providers, with the help of which you can extend your store in almost any direction.
For example, extensions from various development teams can help you translate your webshop into other languages and prepare it for international sales, embed your social media channels into your store frontend for daily updates, or simply integrate more advanced payment methods. In our Shopware beginners guide, we have compiled a selection of valuable plugins that should significantly increase your chances of starting a successful online store.
If you already sell your products on existent online marketplaces or plan to use these sales channels in parallel to your own webshop in the future, we have a very special recommendation for you below.
Practical tip: The magnalister listing plugin, which has won two awards from Shopware, makes multi-channel sales via Amazon, eBay, etc. child's play
In order to make their own products accessible to as many potential customers as possible, many online retailers make use of so-called multichannel selling – i.e. sell via well-known online marketplaces such as Amazon, eBay, etc. parallel to their own web store. The undesirable by-product: a significantly increased administrative effort as well as further challenges such as manual inventory synchronization across sales channels.
This is exactly where our Shopware plugin and listing tool "magnalister" comes in, which has been included in Shopware's list of "Featured Apps" for the second time within a short period of time: As a direct interface between your webshop and many national as well as international online marketplaces including Amazon and eBay, our tool supports you effectively when it comes to product listing and order management.
With magnalister you manage your products completely centrally and benefit from the following features for efficient multi-channel sales:
Central product upload: Time-saving and efficient upload of articles from your own Shopware store to all connected marketplaces
Attribute Matching: Match product variations and features with marketplace attributes*
Invoice upload: Send invoices created in your web store or by magnalister to Amazon
Price and inventory synchronization: prices are matched fully automatically or individually (per marketplace), current stock levels are synchronized and thus unwanted cancellations are avoided
Automatic order import: Import and manage marketplace orders in your own Shopware online store
Order status matching: automatically match order status (e.g. "shipped" or "cancelled") with other marketplaces
Interface customization: Customize the plugin via so-called hook points as you desire**
* Not supported by all marketplaces
** Requires programming knowledge
The magnalister plugin is available for many of the well-known webshops and can be tested in a 30 day free trial with full functionality. Also learn all the features of the magnalister interface in detail in a free on-screen tutorial from magnalister.
BOOK A FREE ON-SCREEN TUTORIAL NOW
Conclusion: Shopware impresses across editions with a wide range of features and state-of-the-art technology – user-friendliness and easy scaling are a focus point and help with running a successful online store
As you can see, we have not promised too much at the beginning of this article: As the leading store system in German-speaking countries, Shopware offers the right range of features for almost anyone who dreams of starting a successful online store. In addition to a wide range of basic features of a modern webshop, we got to know the Shopware-native features Shopping Worlds and Storytelling, which can create a very special user experience in your own store. The newly introduced Rule Builder also helps you to optimally adapt the functionality of your store system to your individual needs – and not vice versa.
With the new software version" Shopware 6", the company has also managed to close the gap to popular modular systems like Shopify to a large extent. While merchants still had to host their online store independently with the previous Shopware versions, cloud-based hosting has now found its way into the product portfolio with "Shopware Cloud". On the one hand, this results in limited options for store customization, but on the other hand, it offers a low-risk and low-effort way of getting started in e-commerce – as shown in this ecommerce guide. In line with this, the entire menu navigation has been redesigned and is now more user-friendly and intuitive.
No matter which of the presented editions is the right one for you – Community, Starter, Professional or Enterprise – you decide depending on your needs and ultimately also your budget. In the past, it has proven to be a sensible and popular approach for many retailers to start with the free Community or Starter Edition – and then simply scale up as their requirements increase.
Also keep in mind: You can expand the basic functionality of your online store in almost any direction via plugins from the Shopware App Store. Many of the extensions are either already fully available for Shopware 6, or are currently in migration and already offer basic versions for the new store software. At this point, we would also like to once again refer to our plugin magnalister: As an interface between your Shopware webshop and many well-known online marketplaces, our tool effectively supports you when it comes to product listing and order management, meaning you can focus entirely on selling your products and starting a successful online store.
In addition to core features such as central product upload directly from your web store, fully automated price and inventory synchronization between the store and the various marketplaces, other features such as automatic order status matching ensure running a successful online store with efficient multi-channel sales of your products – and thus considerable time and cost savings.