Download, Installation and Initial Steps for Setting Up an Online Shop: How to Get Started With Shopware
Shopware is particularly well-known amongst German-speaking online sellers for its innovative and extremely high performing shop system, which offers suitable solutions to almost any kind of seller. Until recently, downloading, installing and setting up the Shopware software required a certain amount of technical knowledge – with the completely newly developed operating software "Shopware 6", however, an alternative cloud solution is now available that makes the system more accessible even to completely inexperienced retailers that have been asking themselves, how to start a successful online store.
With the "Shopware Cloud" cloud service, the company, which has more than 100,000 customers, is now responding to the growing popularity of user-friendly and simultaneously comprehensive modular systems such as Shopify – and is thus performing a real balancing act: Because those retailers who prefer to have full control over their IT structure and rely on extensive customization are still able to use the familiar " independent hosting". It remains a basic feature for the most comprehensive Shopware edition "Shopware Enterprise".
In this introductory article, we would like to give you a basic overview of the process of downloading and setting up an online store with Shopware, highlighting not only important system requirements but also the differences between cloud solutions and independent hosting. Furthermore, we take a look at the initial setup of your online store and present some really good plugin extensions, so that nothing stands in the way of you selling your products online in a timely manner.
If you have not yet decided on your shop system of choice or simply want to recall the most important features and specialties of Shopware, we would like to refer you to our beginner's guide introducing this popular e-commerce software.
By the way: with our listing tool magnalister, awarded as Shopware "plugin of the month", you can easily sell your products directly from Shopware on the biggest national and international online marketplaces like Amazon, eBay and many more. How it works, we will also show you in this article. More about the core functions of the magnalister marketplace interface and the possibility to test the plugin in a 30 day free trial with full functionality, can be found here:
USE MAGNALISTER TO CONNECT WITH AMAZON
Table of contents
Shopware 5 vs. Shopware 6 – the new online store builder offers these powerful advantages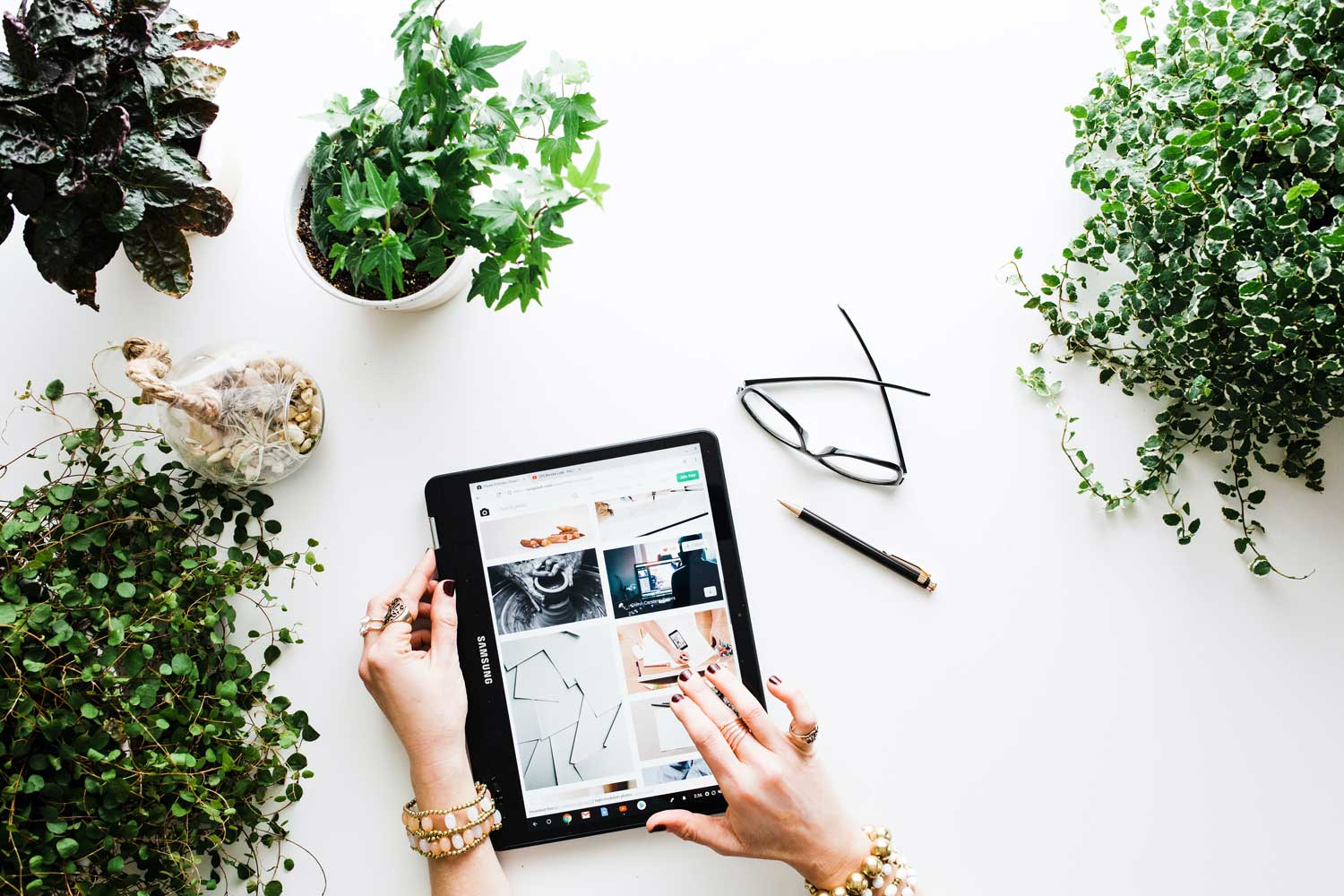 Although Shopware 5 is going to be supported until 2024 in the form of security patches and bug fixes, feature updates will only continue to be available for download until mid 2021. Nevertheless, early adoption of Shopware 6 is the recommendable option for newcomers. The two main reasons for this are ensuring a better performance and a flawless integration with the entire ecosystem, as retailers and agencies are already converting their systems at a rapid pace.
As already discussed in detail in our beginner's guide, the new software offers a number of convincing advantages, which will be mentioned here very briefly. In addition to fundamentally improved performance and scalability. Shopware 6 also offers convincing features such as centralized control of multiple sales channels and the consistent and ongoing development of innovative marketing features. For example, the popular Shopware "Shopping Worlds", which in Shopware 5 already rethought the user experience by emotionally involving the customer, have been significantly improved once again.
However, Shopware 6's biggest advantage may be its strategic reorientation: In direct comparison with the previous version, the store system is a whole lot clearer, more intuitive and fundamentally less complex. The reasons for this can be found in the completely redesigned administration and menu navigation. On the other hand, a recently introduced cloud service – if desired and compatible with your preferred Shopware Edition – will be used to roll out the entire setup of your online shop. Whereas in the past retailers had to have a certain amount of technical know-how to complete the installation process and had to provide their own domain, with "Shopware Cloud" the company is now closing the massive gap to popular ecommerce platforms such as Shopify. But more about this in the following chapters.
Practical advice: If you already ventured on setting up an online store with Shopware 5, the so-called migration environment will help you to migrate to Shopware 6. Among other aspects, it allows you to easily move over your existing licenses and use unlimited test licenses for plug-ins of your choice. Based on your existing Shopware 5 source shop, you will also receive a detailed view of the "migration status" of all your installed extensions – this tells you whether a Shopware 6 version already exists for your respective plug-ins, whether such a version has been announced or whether it is not offered at all. Particularly valuable: if for a certain extension no successor is planned or has not been announced yet, Shopware suggests a number of compatible alternatives to download.
Different editions and their range of features: Which is right one for you?
Before you decide on a preferred type of hosting, you should first pick one of the three editions in which Shopware is currently available. We have already differentiated these editions in the link referred to at the beginning of this article. Towards the end of this article, we will however again present the Enterprise Edition, which offers full B2B functionality without the need for additional plugins.
Here once again the different Shopware editions including hosting options at a glance:
Starter Edition (exclusively via cloud): Freemium model for easy and risk-free entry into the Shopware environment; partially limited functionality; no fixed costs, only revenue sharing on your sales
Professional Edition (via cloud or hosted independently): Extended features (CMS, sales channels, product customization feature for customers); vendor support; monthly or annual fixed costs plus revenue share in case of cloud hosting
Enterprise Edition (exclusively self-hosted): Maximum performance and scalable solution for large projects; comprehensive B2B functionalities; individual support
If you don't have an exact idea of how to set up an online store and the required range of features you need, it is generally a good idea to start with the Starter Edition to limit your risk. This gives you full cost control and allows you to upgrade your license at any time if necessary. Apart from the three aforementioned editions, there is also the so-called Community Edition. This completely free open-source version of Shopware is also ideal for getting started, but does not offer any manufacturer support and requires a certain amount of basic technical knowledge.
Hosting yourself or using the cloud hosting service? These are the differences for online sellers
With Shopware Cloud, Shopware has developed a promising alternative to the independently hosted version, which is intended to help above all – but not exclusively – beginners and technically inexperienced retailers to start an online store. So before you can start with the actual installation and setup of your store, you must first decide which hosting strategy is best suitable for you. If you have already decided on the Starter or Enterprise Edition, this question will of course no longer arise. In connection with the popular Professional Edition, however, both alternatives are open to you. But what exactly are the differences – and which hosting is ultimately the right one for you?
Fundamentally, Shopware Cloud offers a lower-risk entry into the world of e-commerce.As for the Starter Edition there are no initial costs, and the time and effort required for installing or setting up an own Shopware online store is very limited compared to the independently hosted options. In addition, you benefit from automatic updates of your software and the installed plug-ins, meaning the ongoing maintenance effort is reduced and no more unnecessary security risks arise. Regardless of the chosen edition, when using Shopware Cloud, a sales commission is charged on products sold, the amount of which depends on the chosen plan. The commission is calculated daily and billed to you via your Shopware account monthly. You can find further information on the calculation of the sales commission here.
Independently hosting, on the other hand, requires more time and money as well as a certain amount of technical know-how on the merchant side. Server and domain have to be organized and set up independently; in addition, you are responsible for the maintenance and servicing of your own website meaning you have to do regular updates. In return, you have full control over your IT infrastructure, and there are many more extensive options for store customization – for example, you can now animate your own store content, which may be limited when using cloud hosting. Incidentally, manufacturer support is always included in this option.
In summary, the most important aspects of both hosting options at a glance:
| | | |
| --- | --- | --- |
| | Shopware Cloud | Self-Hosting |
| Installation/ Domain | Software-as-a-Service (SaaS), i.e. complete provision of the store by shopware | Software-as-a-Service (SaaS), i.e. complete provision of the store by shopware |
| Cost structure | Revenue share + monthly/annual fixed price (Professional Edition) | Monthly/yearly fixed price |
| Maintenance & Updates | Automatically | Independent |
| Support | Additional costs | Manufacturer support included |
| Tends to be suitable for | Risk-averse beginners; technically inexperienced; no high demands on individualization | Advanced; technically experienced; high individualization requirements |
Installation, download and configuration of Shopware: Insights into setting up a self-hosted Shopware online store
You have decided to make use of the undoubted advantages of an independently hosted Shopware for setting up an online store? Then now is the time to take a closer look at the setup and installation process, which should not be underestimated. In the following section, we will provide you with a basic overview of the tasks to be completed so that you can start selling your products as quickly as possible. Although we basically focus on Shopware 6, the respective steps are carried out similarly for Shopware 5.
Your own Shopware account is the foundation of your future online shop
Before you can start with the actual download and installation of Shopware, you first need a Shopware account respectively a Shopware ID. Your account is the central administration tool, which allows you to get an overview of your store licenses, view your support information, and manage software and plugin subscriptions. The Shopware ID on the other hand is your business card, so to speak, with which you log in to the plugin manager and the Shopware forum.
You can easily create your Shopware account on the corresponding subpage of the official Shopware website. After you have done this, you will log in using your login data. This includes:
Master data
In addition to your company name – which must be exactly the same as the one in the commercial register or business registration – you will also need your address, e-mail address and a valid telephone number.
Add Shop
The next step is to link your account to your own store domain. This is necessary because licensed plugins are bound to your domain and your account. Adding your store is done via the tabs "Shop administration", "Shops" and "Create new store" in the drop-down menu.
Store payment information
To be able to install paid extensions for your Shopware online store at a later stage, you will need to add a payment method or alternatively fund your account. The former is possible via "Account" and "Accounting" and currently (as of November 2020) offers the alternatives PayPal, credit card and direct debit. You can make payments (for each store individually) via "Shop Administration", "Shops", "Shop Details" and "Account Details".
Before installation: You should at least meet these system requirements
The increasing performance of the online store builder you are using, is naturally accompanied by an increased pressure on the underlying system. In order to ensure that you successfully start your Shopware online store without running into problems later on, you should first make sure that the necessary system requirements are met. If this is not the case for Shopware 6, you can of course still use Shopware 5.
In the following table we have prepared a clear summary of the minimum requirements for you
Software
Betriebssystem
PHP
SQL
Sonstiges
Shopware 6
Unix-based
Recommended:
Ubuntu 18.04 LTS
maxOS Mojave 10.14
7.2
(except 7.2.20/ 7.3.7)
MySQL 5.7.21
(except 8.0.20/21)
MariaDB 10.3
Apache 2.4 Webserver (mod-rewrite active)

Shopware 5




(from 5.6)

Linux-based
7.2.x/ 7.3.x
MySQL 5.7
(except 8.0.20/21)
Apache 2.2/ 2.4 Webserver (mod-rewrite active + access to .htaccess)
For the proper use of both systems there are certain requirements or recommendations by Shopware itself. These are mainly specific settings, PHP extensions and programs, which can be easily viewed via the in-house online documentation Shopware Docs. For Shopware 6 you will find all necessary information on the tabs "First Steps" and "System Requirements"; for Shopware 5, after selecting the software version, click on the tab "Tutorials & FAQs" in the upper menu bar and then on "System Requirements / Hosting".
Please note that the above are the absolute minimum requirements. Large numbers of products or a high traffic volume in your webshop usually require higher resources. A list of hosting partners of Shopware can be found here.
Almost done – How to download and install the Shopware package
After verifying the system requirements, the corresponding routing settings may need to be adjusted. This is because external URLs must be routed to an internal server path so that you can access certain features of Shopware – such as the central admin dashboard. The same applies to log files, that are used to for example read out errors. A detailed explanation and a concrete example can be found here.
Once this is done, you can start downloading the Shopware Installer. In case of independent hosting, you will receive the corresponding link immediately after registration or payment. The download file for the free Community Edition, on the other hand, is freely available in the download section of the Shopware homepage.
After you have unzipped the zip file and placed it on your system, upload the unzipped installation files to the server using File Transfer Protocol (FTP). To start the installation process, it is sufficient to call up your own store URL and follow the instructions of the installation assistant. After picking your desired language, the system requirements are first checked and potential optimizations are identified. After accepting the license terms of Shopware you receive the database access data and will be able to continue with the configuration. You can either create a new database or use an existing one. Please note that the existing tables must be empty in order to import the required new tables. In the next step click on "Start installation" to initiate the import of the Shopware database.
Last but not least you have to define the following basic settings:
Email address (global store mail address)
Main language (default setting for both administration and frontend)
Standard currency (other currencies can be added later)
Administrator (additional users with administrator rights can be created)
Important note: Main language and default currency (i.e. the basic currency of your store with a conversion factor of 1) cannot be changed once they have been defined.
This completes the basic installation process of Shopware. You can now take your time to start setting up your online store. The following chapter also contains a step-by-step guide for this.
MAGNALISTER 30 DAYS FREE TRIAL
This step-by-step guide will help you setting up a Shopware online store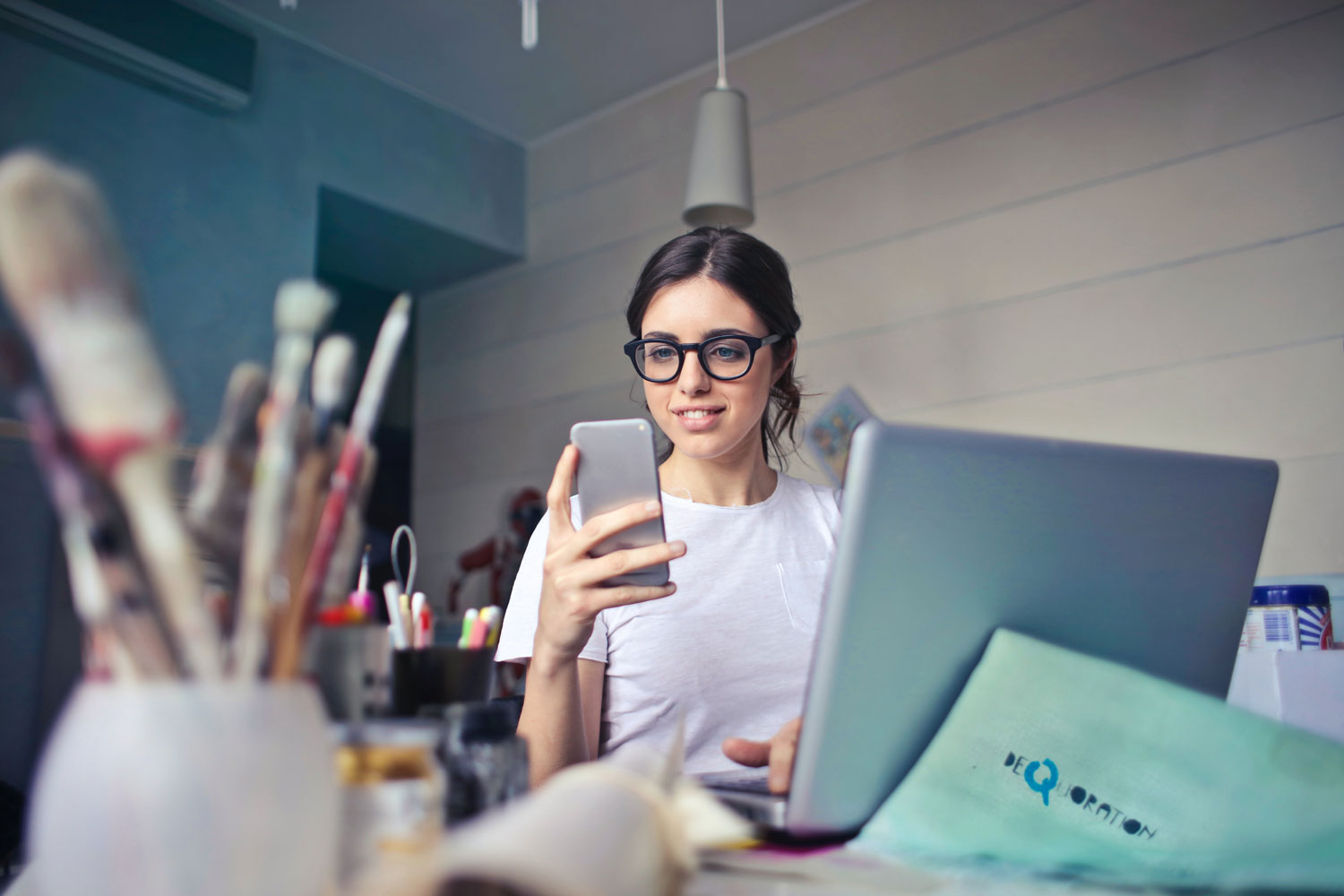 The last essential step before you can start selling your products is the initial setup of your store. In addition to the basic configuration of the Shopware online store builder, this includes the download of a number of extremely helpful extensions that can significantly increase your chances of success in the highly competitive online business right from the start.
The Shopware setup wizard: An easy answer on how to quickly start an online store
This will be called up automatically when you log in as administrator for the first time after successful installation. The following steps are processed consecutively:
Language Packs
First you will be given the opportunity to install additional language packs. Shopware itself currently (as of November 2020) offers 13 packages, plus those of third party vendors. You can define the languages not only separately for your respective sales channels – i.e. your store frontend and social media – but also with regard to the administration area of each user account.
Demo data (optional)
If you wish, you can create demo data – i.e. artificial products, product categories or manufacturers – to familiarize yourself with the features of your store in a test environment. This step can be skipped. For more information about the possibility of a fully-fledged demo store, please click here.
Mailer configuration
In this step you define the settings for sending and receiving your e-mails. For further information, please refer to the corresponding documentation.
PayPal connection
Here you have the possibility to store your PayPal API access data for easy and fast payment processing.
Plugins
At this point you can already install the first plug-ins, which extend your webshop in various ways. Our tips for useful plugin extensions can be found in the following subchapter.
Linking the Shopware account
Last but not least, you need to link your Shopware account so that you have access to your purchased licenses and plugins. You can also link your Shopware 6 verified domain or create a new Shopware domain.
Plugin guide: With the help of meaningful extensions you increase your chances of success from the get go
Plugins are often the functional elements that make your webshop successful and efficient. But which extensions are really worth their money, and perhaps even more important: Which additional features should you integrate into your store from the very beginning?
First of all, it should be clarified that there is of course no universally applicable answer to this question. The choice of the right plugins depends not only on personal preferences, but also strongly on the business and customer environment in which you operate as a retailer. Nevertheless we would like to recommend a handful of absolutely meaningful plugins for different purposes. These plugins almost certainly add value when setting up an online shop with Shopware 6.
Bonus advice: With the magnalister listing plugin, which has received two awards from Shopware, you can easily start multi-channel selling via Amazon, eBay and other platforms
In order to make their products available to the widest possible range of potential customers, many online retailers make use of so-called multichannel selling – in addition to selling on their own Web store, for example, via well-known online marketplaces such as Amazon, eBay, etc. The undesirable by-product: a significantly increased administrative workload as well as other challenges such as manual inventory synchronization across multiple sales channels.
This is exactly where our Shopware plugin and listing tool "magnalister" comes in, which has been added to Shopware's list of "featured apps" for the second time within a short period of time: As a direct interface between your webshop and many national and international online marketplaces including Amazon and eBay, our tool effectively supports you when it comes to product listing and order management.
The magnalister plugin is available for many of the well-known webshops and can be tested with full functionality in a 30 day free trial.
With magnalister you manage your products completely centralized and benefit from the following features for an efficient multi-channel distribution:
Central product upload: Fast and efficient upload of products directly from Shopware to all connected marketplaces
Attribute Matching: Match product variations and features with marketplace attributes*
Invoice upload: Transfer invoices, created in the webshop or from magnalister, to Amazon
Price and inventory synchronization: Prices are matched fully automatically or individually (per each marketplace), current stock levels are synchronized and thus self-inflicted cancellations are avoided
Automatic order import: Import and manage marketplace orders into your Shopware online store
Order status matching: Automatically send order status (e.g. "shipped" or "cancelled") to marketplaces
Interface customization: The Plugin can be customized via so-called hook points**
* Not supported by all marketplaces
** Requires programming knowledge
Learn all the features of the magnalister interface in a free on-screen tutorial from magnalister.
BOOK A FREE ON-SCREEN TUTORIAL NOW
Conclusion: An innovative ecommerce platform suitable for merchants of all sizes – user-friendly and scalable via cloud or highly customised as self-hosted solution
With the introduction of its new e-commerce platform, Shopware has managed to perform a true balancing act between usability and performance, combining the advantages of both worlds. While technically experienced and sophisticated merchants can host their online store independently in the usual way, the cloud service now provides easy access to Shopware for absolute beginners. Not only do they avoid manually setting up the Shopware online shop, but they also benefit from the automatic download of all software updates and extensions.
The various editions – Starter, Professional and Enterprise Edition – which Shopware offers in conjunction with both hosting options cover a wide range of feature packages. For you this means: Regardless of whether you are a risk-averse newcomer to e-commerce, an experienced merchant with high demands on functionality and customization options, or whether you are a business customer with your company – Shopware represents an innovative and solid opportunity to create an online store for the future. For friends of open source software, the so-called Community Edition is available, which is a free edition that does however not include manufacturer support.
Once you have installed and set up your store – in the case of independent hosting, this article provides you with a clear overview of the tasks to be performed – a variety of plug-ins furthermore help you to expand your web store functionally and thus set it up more efficiently. The downloads for plugins are usually found in the in-house Shopware Store.
At this point we would also like to refer to our plugin magnalister: As an interface between your Shopware Webshop and many well-known online marketplaces, our tool supports you effectively when it comes to product listing and order management, so that you can concentrate entirely on selling your products and expanding your e-commerce business.
In addition to core features such as the central product upload directly from your webshop, fully automated price and inventory synchronization between the store and the various marketplaces, other features such as automatic order status matching ensure an efficient multi-channel distribution of your products – and thus guarantee significant time and cost savings.