Open your first Amazon store: With the help of these tips and tricks, you'll learn how to sell on Amazon successfully
Last year's total sales of 280 billion US dollars were followed by another record year for the online giant Amazon with the turbulent end of the decade. In order to participate in the unstoppable success story of the U.S. company, more and more German online retailers are therefore opening their own Amazon shop and are learning how to sell on the platform successfully. Sellers can offer their product range on the Amazon Marketplace in no time at all – and profit directly from the global infrastructure and the immense stream of visitors.
What is often forgotten is that by opening your own Amazon store, you are taking a first, important step to participate in their success story – but that is not the end of it. In fact, even before the registration process, there are a number of important factors that, if observed carefully, save you a lot of time and trouble and at the same time increase your chances of success immensely. In this article, we will show you what these factors are and what else you need to know as an Amazon beginner. In addition to the important basics, we will also look at the product listing process and strategies for sustainable success. Enjoy reading!
By the way: If you are already running your own online store, this is not an obstacle on the way to becoming a successful Amazon seller. Quite the contrary: In combination with our listing tool magnalister, this offers ideal conditions for an easy and smooth start, as we will also show over the course of the article.
More about the core features of the magnalister marketplace interface and the possibility to test the plugin in a 30 day free trial with full functionality can be found here:
CONNECT AMAZON VIA MAGNALISTER
Table of Contents
Good planning is the key to success: What to consider in advance of the registration process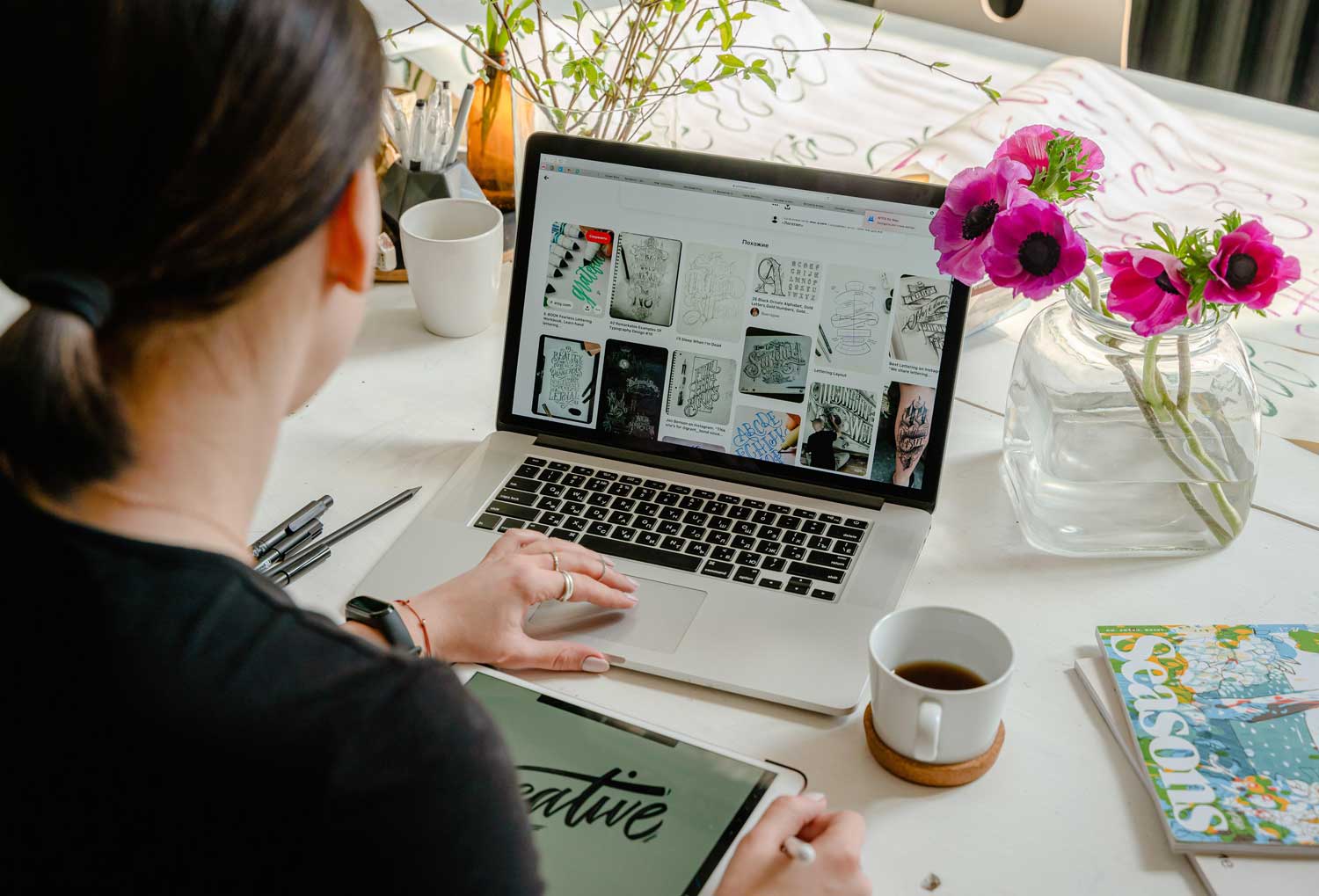 The temptation to open your own store as quickly as possible and start selling on Amazon on e.g. the individual plan may be greater than ever in 2021. After all, apart from the ongoing digitization of our everyday lives, many experts expect the shift from bricks-and-mortar to (pure) online retail to be completed even faster as a result of the current Corona pandemic. Nevertheless, if you are opening your own store and want to know how to sell on Amazon successfully, the old rule still applies: Good things come to those who wait. In order to gain a foothold in the highly competitive marketplace and make a success on Amazon right from the beginning, good planning is indispensable. We show you what you need to consider even before the registration process.
With the Amazon fee calculator you can get a rough overview of the expected costs in advance
If you are looking for tips for selling on Amazon, one of the most important considerations before opening your store is, of course, the actual profit you can make from selling your products. What's all this for if you are not earning money on Amazon, right? Of course, a variety of often dynamic factors come into play here. However, the Amazon fee calculator can give you a first insight. Taking into account the marketplace on which you want to sell your products (e.g. Amazon.de), exemplary shipping fees and the product category you have selected, it calculates the amount that would ultimately be credited to your account for any sales prices and quantities.
For this, you need to know that Amazon retains a percentage fee for selling your products, which varies from category to category. While in the case of video game consoles a comparatively low 8 percent is due, with 15 percent you will pay almost double that for items from the "Sports and Leisure" category. With the exception of a few categories, a minimum sales charge of 0.30 EUR per item applies in most cases.
To be able to plan strategically, you should therefore take some time in advance to roughly calculate what margins you can expect for your respective products. You can get an overview of the sales fees for common product categories in our big Amazon beginner's guide.
Caution: You are actually not allowed to sell all product categories on Amazon
One fact that is often forgotten in various guides and is sometimes overlooked by new merchants is the product restrictions that apply to Amazon Marketplace. Everyone who wants to know how to sell on Amazon successfully, hence needs to educate him- or herself on this topic. A distinction is made between products or product categories whose sale is fundamentally prohibited (in many areas, for example, hazardous goods) and those that require special activation by Amazon. The latter include alcoholic beverages and organic foods. Amazon ensures the qualification of the seller and the quality of the goods through a thorough review process.
The product categories that are subject to restrictions and prohibitions include
among others:
Pet Supplies
Grocery & Gourmet Food
Tobacco and smoking accessories
Automotive & Powersports
Apparel & Accessories
Cosmetics & Skin/Hair Care
Consumer Electronics
Medical devices and accessories
Drugs and drug paraphernalia
Explosives, Weapons, and Related Items
Especially if you want to become a successful seller with a broad product portfolio, it is advisable to thoroughly check any restrictions that may apply before you open your Amazon store. A complete list of affected categories including the corresponding restriction regulation can be found here.
When picking the right Amazon seller account, it is usually worth taking a conservative approach
During your initial research – or over the course of registration – one question will quickly arise. Which Amazon seller account is the right one for you and even more importantly, increases your chance of becoming a successful Amazon seller. First of all, a distinction must be made between the two account types "Individual Seller" (also "Basic Seller Account") and "Professional" ("Professional Seller Account").
Individual sellers do not pay a fixed monthly fee to Amazon, but a flat fee of 0.99 USD per item sold, which is charged in addition to the percentage sales fees. The situation is different for "Professional Sellers". The aforementioned flat fee does not apply – instead, a monthly fee of 39.00 USD is charged. You will quickly notice: From a financial point of view, choosing the right tariff is simple mathematics; from a sales volume of 40 units per month, you are better off as a Professional Seller. What's more, as a Professional Seller you do not only get access to additional features such as sales statistics and performance reports, but also qualify for the so-called "Buy Box", which can massively boost your sales. You can find more information on this topic in the aforementioned beginner's article on how to sell on Amazon successfully.
Since experience has shown that it is anything but easy to estimate the initial sales figures of a new Amazon merchant, one of our most important tips for selling on Amazon is to take a conservative approach. This means, you open a basic Amazon account without any risk of fixed costs and then simply upgrade your tariff as soon as it actually pays off for your store. In this way, you can easily avoid any additional costs in the beginning.
These regular tasks occur in the maintenance of your Amazon store – FBA as an alternative for time-bound merchants.
Basically, the tasks involved in maintaining your Amazon store are not very different in nature from those involved in local retail. Especially for customer service, the shipping of your products (including returns) and the administration or accounting of your business, you should set aside enough time. The first two factors should actually be given the highest priority, as the success of your Amazon store to a large extent depends on whether you satisfy your customers' needs better than your competitors. So if you want to know how to be successful selling on Amazon, consider this important advice. On the other hand, a massive advantage of you taking part in the Amazon success story is, of course, that you are literally "sitting in a feathered nest". You can fall back on an existing infrastructure and a customer base that is ready to buy, instead of having to take care of it yourself.
For merchants who have a main job or are otherwise time-bound but want to open and build up their Amazon store, ultimately becoming successful sellers, Amazon FBA offers a real alternative. This is because the worldwide popular shipping and fulfillment service ("Fulfillment by Amazon") takes over the storage and shipping of your goods, as well as customer service (to a large extent), at an added fee. Your efforts can now go solely into product selection, optimizing your product listings and pricing, and actively managing your inventory.
For more information on Amazon FBA, we recommend our comprehensive FBA guide.
After registration is before the sale: Helpful tips for successful product listing and selling on the competitive Amazon Marketplace
We already mentioned this at the beginning: The Amazon Marketplace offers a number of enormous advantages to you as an online seller, first and foremost an existing global infrastructure including millions of potential customers ready to buy. However, it is and remains a highly competitive marketplace with considerable competition in many places. The biggest pieces of the pie go to those retailers who know how to meet the expectations of their customers best. That is because their products are rewarded by the in-house algorithm with increased visibility. As the visible offer for the customer, the so-called product listing is an essential part of the user experience on Amazon it also is one of the most important elements if you want to know how to sell successfully. In the following section, we will show you what is important when creating your first listings.
Product titles are part of any Amazon success story as they determine the searchability of your products hence giving you access to thousands of customers
One of the most important factors for optimization of any listing is the product title. Why? Quite simply, it determines in the first instance whether your product can be found at all by those customers who are actually looking for it. Along with the product image, the title of your product is also the first thing that prospective customers see in the search results. The first impression, so to speak, and as we all know, that counts more than anything else. If you have an attractive, accurate product title that highlights the benefits of your product in an understandable and concise way, you will not only increase your product rating by Amazon (keyword: ranking), but also the click-through rate (CTR) of potential customers.
Among other factors, it is important to place the focus keyword – meaning the term through which your product should primarily be found by Amazon customers – as far up front in the title as possible. Alternative search terms ("secondary keywords"), synonyms and various combinations of terms help to ensure that your product is also found when customers are using other search entries. You should make full use of the character limit (200 characters), but at the same time make sure to combine the content in a meaningful and readable way. A popular strategy, for example, is structuring using hyphens, as used in the following example:
720°DGREE stainless steel drinking bottle "milkyBottle" – 350ml, 500ml, 750ml, 1L – BPA-free, leak-proof, suitable for carbonic acid – thermos flask for fizzy drinks, sports, university, school, fitness, outdoor, camping.
As you can see, in addition to the product itself, the different variations as well as the most important benefits and areas of application are also listed already in the product title. This gives potential customers of your Amazon store the opportunity to classify your products as suitable already when they are looking at the search results.
Important: The optimal formatting and content of titles varies with the category to which the products are assigned to. For example, for bedding, more attention is paid to the actual product features than is the case for video games. A good first orientation can usually be drawn from the listings of the most successful sellers in your niche. For this purpose, it is sufficient to browse the so-called "bestseller lists", which are maintained and continuously updated by Amazon for each (sub-)category. You can find them on the main website under the "Bestsellers" tab.
In summary, here are the most important aspects of a good product title at a glance:
Utilize maximum character length (200 characters)
Place the focus keyword as far in the front as possible in the title
Use secondary keywords, term combinations and synonyms
List features/benefits and, if applicable, areas of application
List product variations (colors, sizes)
Structure sensibly, pay attention to spelling and formatting (capitalization)
Pictures say more than a thousand words: High-quality visuals are more important than ever to customers and can thus determine your success on Amazon
Appealing and high-quality product images are essential for a successful product presentation for a couple of reasons. Apart from the formal guidelines (a product image is a basic requirement for the listing), Amazon's algorithm takes these into account for the ranking in particular. And quite rightly so, considering the difference to brick-and-mortar retail. There, your customers are able to look at your products, physically inspect them and even try them out if necessary. Even the most successful Amazon seller cannot offer all this.
For everyone who wants to know how to sell on Amazon successfully, it is necessary to compensate for the loss of this ability when trading via Amazon Marketplace. Your listings should therefore provide the best possible representation of your products. In addition to the relevant valuable information, this is done in the form of suitable product images. Each listing always has a main image, which is also displayed in the search results and is therefore particularly important. You can furthermore add up to 6 additional images.
In the main image, the product should be presented in a vivid and clearly recognizable way. Ideally, it should fill about 80-85 percent of the image area and be placed in the center against a white background. The secondary images then serve the purpose of further presentation and should also be fully utilized. The primary goal should be to clearly highlight the benefits and added value of your product. Depending on the type of product, this can be done with images that show the article during use, in different states (e.g. folded and unfolded) or in different environments. To emphasize the quality of the product, it's also a good idea to take pictures from different angles as well as detailed close-ups.
Some more tips to improve your ranking and achieve lasting success on Amazon by scoring points with potential customers:
Have real images taken, don't create them using Photoshop
The main image must not contain any text, logos or watermarks
Image size: at least 1600 pixels on the longest side (it is necessary to activate the zoom function), maximum 10,000 pixels
File formats: JPEG (preferred), TIFF, and GIF (non-animated).
Let's get down to your USPs – with attributes you skillfully summarize the main features of your products
The so-called product attributes summarize the main features of your product in up to five bullet points and are placed clearly visible at the top of the product page. Apart from the product rating, they are therefore of great importance, if you want to know how to be selling successfully on Amazon. They give your customers a first and more detailed overview of the features and functions of your product. If the attributes are faulty or the content is not convincing, prospective customers often drop off without even having taken a closer look at your product.
Again, show the added value of your product in a legible and well-structured way, without getting too lurid or even deviating from the truth. Also, cleverly include as many different keywords as possible in the attributes without repeating the focus keyword (keyword density is not taken into account by Amazon). Instead, it can pay off to use synonyms of the main product name here as well. A popular method is also to introduce the respective attributes with a descriptive adjective, such as "Break-proof: the materials used …". This gives your listing more structure and provides a better overview for the reader.
As far as the length of the individual items is concerned, opinions often differ. With a maximum length of 500 characters per attribute, Amazon itself recommends a maximum of 200 characters, which is roughly equivalent to 25-30 words. Of course, the amount of information required depends fundamentally on the type of product. Our recommendation is therefore: For one-line attributes you should aim for about 15 words, for two-line attributes 30 to 40 at the most. It is important to strike a balance between clarity and informative content, whereby the keywords should not be neglected. It is also advisable to keep all main features at about the same length – because this has a more structured and visually appealing effect on the reader.
By the way, we strongly advise against placing offers, discount promotions or conspicuous special characters in the bullet points. Even though this is done in many places for the sake of attention, it quickly makes your offer look highly dubious. Negative effects on the ranking can in this case also not be ruled out.
Backend keywords: Invisible, but by no means unimportant for high visibility
Concerning our tips for selling on Amazon, last but not least, we would like to say a few words about the so-called backend keywords (also: "general keywords" or "keywords"). These are keywords that are not visible to the buyer, which you can (but actually must) store in your Amazon seller account ("Seller Central"). This is because they provide Amazon's algorithm with more detailed information on the thematic classification of your products.
In Seller Central, you currently (as of January 2021) are allowed to make use of five lines of 50 bytes each, which should be used to their full length. As a rule of thumb, one byte corresponds to one character, whereas umlauts correspond to two bytes. Use only those keywords and their variations that are not already in your product listing (title, attributes). Often the backend keywords are keywords that are simply difficult to integrate into the context of the actual listing. You can safely ignore the order, and even punctuation like commas to limit your usable byte count (exception: hyphens).
By the way, you can use the reporting features in your Amazon seller account to track how your items rank for the individual search terms. A periodic review and appropriate adjustment of the keywords in use can be worthwhile!
Special tip for online store owners selling on Amazon: With our listing tool magnalister, which we present in detail towards the end of this article, you can optimally prepare your products for listing on Amazon Marketplace. Specifically, the "product preparation" feature offers you the possibility to format important elements such as product title and description, but also keywords and image files in advance so that they are displayed on Amazon in an optimal way. So if you offer your products directly from your online store on Amazon or other online marketplaces, no subsequent adjustment of your listings is necessary anymore.
Amazon store opened, own products listed? With the help of these strategies you will learn how to sell on Amazon successfully in the long term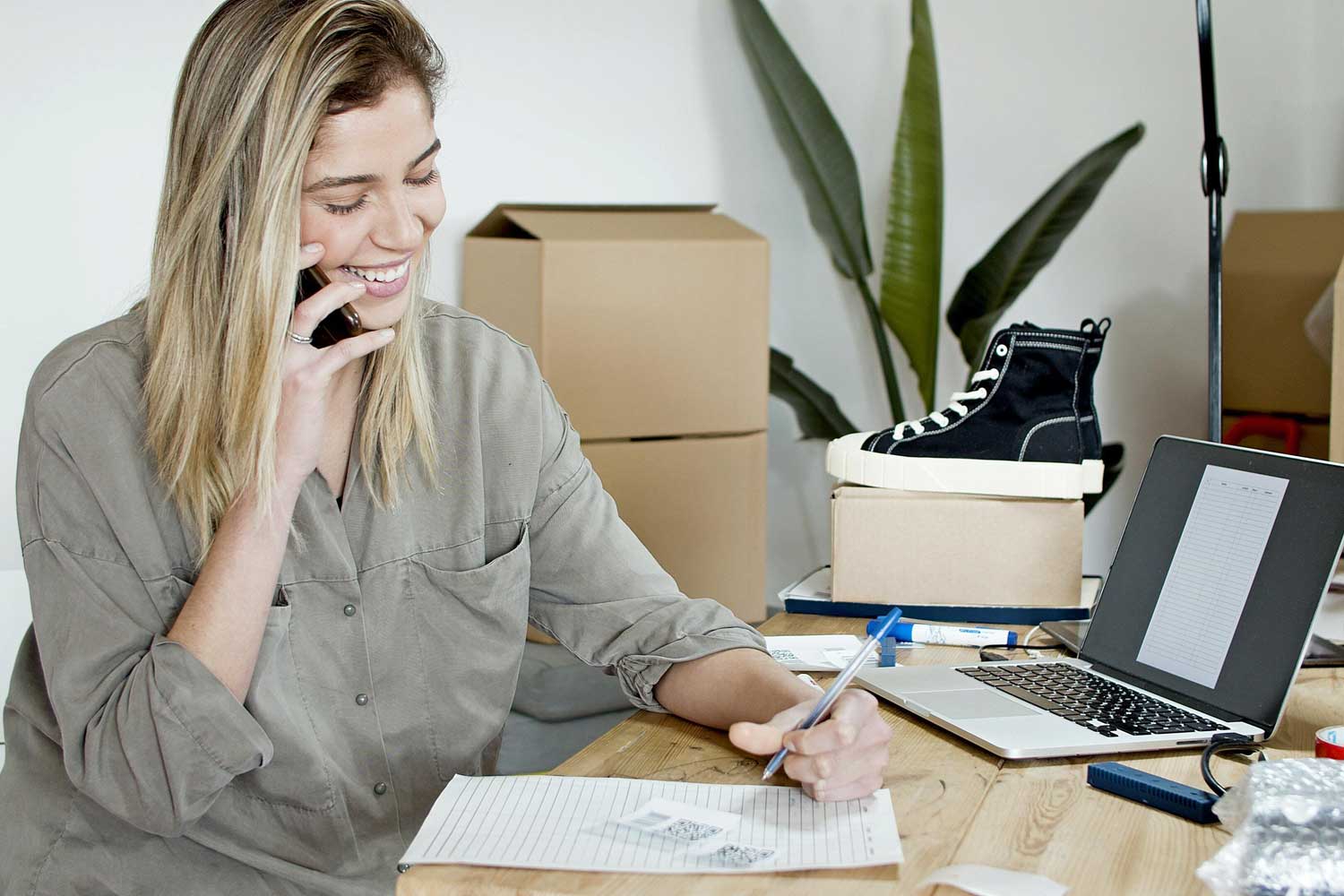 You have opened your own Amazon store by following the points above, successfully created your product listings, and maybe even sold your first items to your customers? Good job! However, in order to stay on the victory lane, you should not rest on your laurels now. Because contrary to popular belief, being a successful Amazon seller is an ongoing and dynamic process. What you need to consider now and how you can scale your business in no time at all, you will learn in the following section.
Amazon Sponsored Product Ads as a catalyst for good organic ranking
In order to write long-term Amazon seller success stories, it is of course important to offer customers real added value. You can achieve this, for example, by offering exclusive products as such or in the form of useful bundles (more on this in the following subsection). However, even the best product offerings can experience certain teething problems, especially in competitive markets where high-value product listings are not uncommon.
To counteract this problem, so-called "Sponsored Product Ads" can be used as an ideal catalyst to publicize your offerings. These are nothing more than Amazon-internal advertisements that are integrated into the organic search results in various ways. As a merchant and successful Amazon seller, you benefit twice: In addition to product orders and thus increased sales, you also support high organic visibility through (very good) product ratings, reviews and click-through rates. Once this has been achieved in Amazon Marketplace, product ads are no longer necessary.
The ads, which always have the same structure as organic listings, are billed according to a "pay-per-click model" (PPC). In concrete terms, this means that you only pay when interested users actually call up your product offering. The cost per click (CPC) depends crucially on the intensity of competition and can range from a few cents to dollars. The ranking of the ads is determined in the form of an auction among all bidders, so that the highest bidder gets the "place in the sun".
Differentiation remains the name of the game: Product bundles create a (further) unique selling point for you
Whether you already sell your own items on Amazon, are a complete newcomer to online retailing, or simply plan to further diversify your product portfolio in the future: A proven strategy for differentiating yourself from the competition is the so-called "bundling" of products. This involves selling complementary products that deliver real added value to the buyer, literally in one package.
As a rule, bundles consist of a main product, for example a yoga mat, and a complementary "accessory." To stay with our example, this could be a yoga block or a set of resistance bands for certain exercises. These are comparatively inexpensive to purchase, but provide a real added value to the seller. Carrying bags or related reading material (such as instructions or tips & tricks) can also form a useful bundle with your core product.
By the way: If you don't have any products of your own yet and are looking for inspiration, researching the bestseller lists of the product categories can be worthwhile here, too. The deeper you dive into the respective subcategories, the more specific the products become, but the lower the competition usually is as well.
Access to Amazon's most valuable customer group: Only with Amazon Prime can you unleash the full potential of your stores and start earning real money on Amazon
If you are an active customer on Amazon, you certainly know the feeling: When searching for products, the first thing you look for – consciously or subconsciously – is the well-known Prime logo. The reasons for this are quickly explained: Prime stands for excellent customer service, fast delivery times and, as a rule, free shipping. According to a study by the Cologne Institute for Retail Research (IFH), almost half of all German households were already equipped with the paid Prime service in 2019. This is a real house number.
But as a Prime seller, you also enjoy numerous benefits: not only are your products ordered preferentially and commonly associated with high product quality. The coveted logo also increases the visibility of your products in the search results. A promising set of benefits that can boost your business figures within a short period of time.
To become a Prime seller and gain access to Amazon's highly-converting customer group means earning real money on Amazon. However you must be a Professional Seller account holder and successfully complete a one-week trial period. During this period, you have to ship at least five Prime orders per day, with 99% of orders being delivered on time and a cancellation rate of less than one percent.
Amazon FBA is a practical exception to this: In conjunction with the in-house shipping and fulfillment service, you automatically attain Prime status, because Amazon not only takes care of the logistics and shipping of your goods, but also the tracking of shipments and returns.
Often underestimated, but one of the most important tips for selling on Amazon: Price monitoring as an effective strategy in the dynamic environment of the Amazon Marketplace
Many retailers put a lot of time and thought into setting the initial price of their products. But it's a shame if that alone is not enough. Because one of the most important answers to the question of how to sell on Amazon successfully is the continuous price monitoring. As a seller, you react to the dynamic processes of the Amazon Marketplace and regularly re-evaluate your prices, taking various aspects into account.
The reasons for this are primarily found in the fact that, on the one hand, sellers are constantly entering the market and (temporarily) leaving it again, and, on the other hand, a lot of work is done with so-called "repricing" – in other words, the constant adjustment of one's own price in order to maximize sales. We have already pointed out the resulting danger of "price dumping" in our separate article on Amazon success strategies.
Imagine the following scenario: In your niche, for whatever reason, the average price of products drops considerably. As an ignorant seller, you do not initially notice the actions of the competition. You leave your product prices untouched accordingly. The undesirable consequence reveals itself a little later and bears a rat tail: your turnover begins to fall. This, of course, also lowers your product rating by Amazon; which in fact means that your ranking and visibility suffer. The result is a vicious circle that needs to be broken as soon as possible.
In addition to manual monitoring, various repricing tools that constantly adjust your product prices based on predefined rules can provide a remedy. This not only saves you a lot of time, but also maximizes your product rating and thus your chances of winning the coveted buy box.
Special legal provisions in Germany: How to protect your Amazon store and avoid warnings from the outset
Of course, you must also comply with applicable legislation when trading via Amazon. This includes, on the one hand, the use of correct legal texts. In particular, these are the general terms and conditions (Ts & Cs), revocation policy and privacy policy as well as an imprint. As a general rule, legal texts must always be individually adapted to your own store in order to guarantee success on Amazon.
If you already have your own online store, you cannot simply copy the general terms and conditions, because other than with Amazon you have a different contractual relationship with your customers. Copying the texts of other Amazon sellers is also impossible due to copyright laws and potential discrepancies in the content. If this is disregarded, your Amazon account is threatened to be closed. In addition to law firms and agencies, the Händlerbund offers support in the creation of legal texts for the German market.
The integration of your terms and conditions is not quite as simple as one might think. In your Amazon seller account, click on the tabs "Settings" and "Your information and policies" on "Custom help pages". In the input window that opens, you can enter your terms and conditions. Since the text fields are subject to a character limit, it is likely that you will have to split your text over two pages. In this case, simply append the suffixes "Part 1" or "Part 2" to the document names. The sections for the cancellation policy and privacy policy can be found in the same tab under "Cancellation Policy" and "Privacy Policy".
Furthermore, in order to avoid warnings, you must urgently observe copyrights. For you, this means: Never use logos, product images or other materials without the permission of the manufacturer or copyright holder.
Bonus tip: With magnalister, you can link well-known online marketplaces such as Amazon and eBay directly to your own online store – and thus make multi-channel selling child's play
If Amazon isn't the only element of your success story and you have already set up your own online store or plan to do so in the future, our listing tool magnalister can give you a decisive competitive advantage. If you have asked yourself how to sell on Amazon successfully, our plugin is the answer. It offers everything you need for effective management between your online store and Amazon – making it much easier for you to get started on the Amazon Marketplace as well as manage your products and orders.
With magnalister you benefit from the following features for efficient multi-channel distribution:
Central product upload: Time-saving and efficient upload of products to all connected marketplaces
Price synchronization: Prices are matched fully automatically or individually (per marketplace)
Inventory synchronization: Current stock levels are synchronized and thus unwanted cancellations are avoided
Automatic order import: Import and manage marketplace orders
Attribute matching: Match product variations and features with marketplace attributes*
Order status matching: Automatically match order status (e.g. "shipped" or "cancelled") with marketplaces
Invoice upload: Send invoices automatically from the webshop
Interface customization: Customize the plugin via so-called hook points as you desire**
* Not supported by all marketplaces
** Requires programming knowledge. Not available for cloud (SaaS) systems, as no intervention is allowed by the manufacturer.
The magnalister plugin is available for many of the well-known webshops and can be tested in a 30 day free trial with full functionality.
Conclusion: If you learn from the mistakes of others even before you open your own store, you can become a more sustainable and successful Amazon seller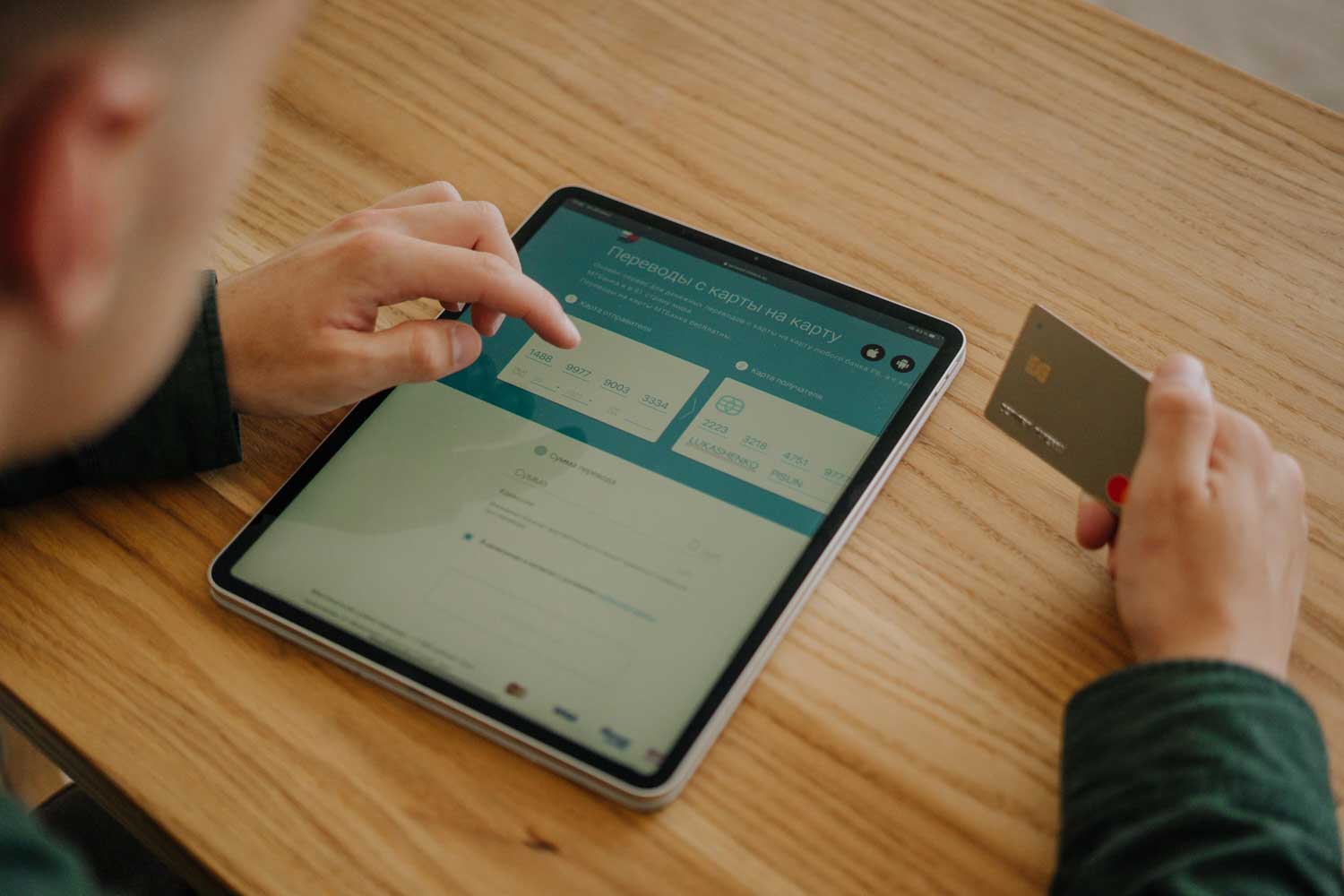 Fueled not only by the current events surrounding the Corona pandemic, Amazon Marketplace continues to grow at breathtaking speed. According to the latest statistics from the data portal Statista, Amazon in the third quarter of 2020 achieved a global turnover that is a whopping 37 percent higher than in the previous record year. At the same time, the online marketplace offers retailers of almost every industry and size an excellent platform for selling their own products worldwide.
To help you use it successfully, we have compiled a series of valuable tips and tricks for selling on Amazon in this detailed article. As we have seen, learning how to sell on Amazon successfully isn't a quick shot as the process begins well before the actual opening of your Amazon store and extends through the creation of product listings to ongoing price and inventory management. In doing so, it is always important to consider the Amazon-specific conditions and not to rest on one's laurels for too long in today's dynamic market environment.
For merchants who already have their own online store or are planning to set one up simultaneously with Amazon, we would like to refer you once again to our plugin magnalister: As an interface between your online store and many well-known online marketplaces including Amazon, our tool effectively supports you in the area of product listing and order management, so that you can fully concentrate on selling your products, the expansion of your ecommerce business as well as your success on Amazon.