Join Amazon B2B Now and Reach Millions of New Customers, Especially From the Business Segment
Since 2016 Amazon has been offering online merchants from the B2B segment an extension to their platform, which has been designed for the specific needs of business sellers. The essence of Amazon B2B: merchants can offer their products as usual under end and business consumer conditions, which means that they can (additionally) market to retail customers as well as institutional buyers. If customers have also upgraded their account to a business account, sellers can offer them their articles as usual via Amazon as well as with net prices and bulk discounts.
As a merchant, you can get double the profit: Once you qualify for the sought-after Business Seller badge1, visibility of your products will increase, compared to other B2B offers. On top of this, Amazon offers additional features to increase your sales, such as purchase on account, bulk discounts, as well as exclusive business customer prices. Amazon's VCS program simplifies invoicing because Amazon automatically creates invoices with the correct VAT rate, which will be sent to respective buyers in your name.
In this Starter Guide you will learn everything you need to know to begin with and efficiently use the Amazon Business marketplace. We illustrate how Amazon Business works in general, which requirements you should meet to successfully sell on Amazon B2B and which costs you have to anticipate for its use. With step-by-step instructions we also explain how you can register with Amazon Business as a merchant or upgrade your existing Seller Central account to an Amazon B2B Seller Central account.
Are you simultaneously running your own online shop selling merchandise to B2B-relevant target groups? Then we have good news: The magnalister plugin allows you to easily offer your products directly from your webshop to Amazon B2B. The plugin comes with countless automation features such as price and inventory synchronization, order import and order status synchronization (i.e. sent or canceled) as well as a time-saving attributes matching function. You can combine all of this with your existing merchandise management system.
Get your free 30 day trial of magnalister now
Table of Contents
Service overview: How you as a merchant can profit from Amazon B2B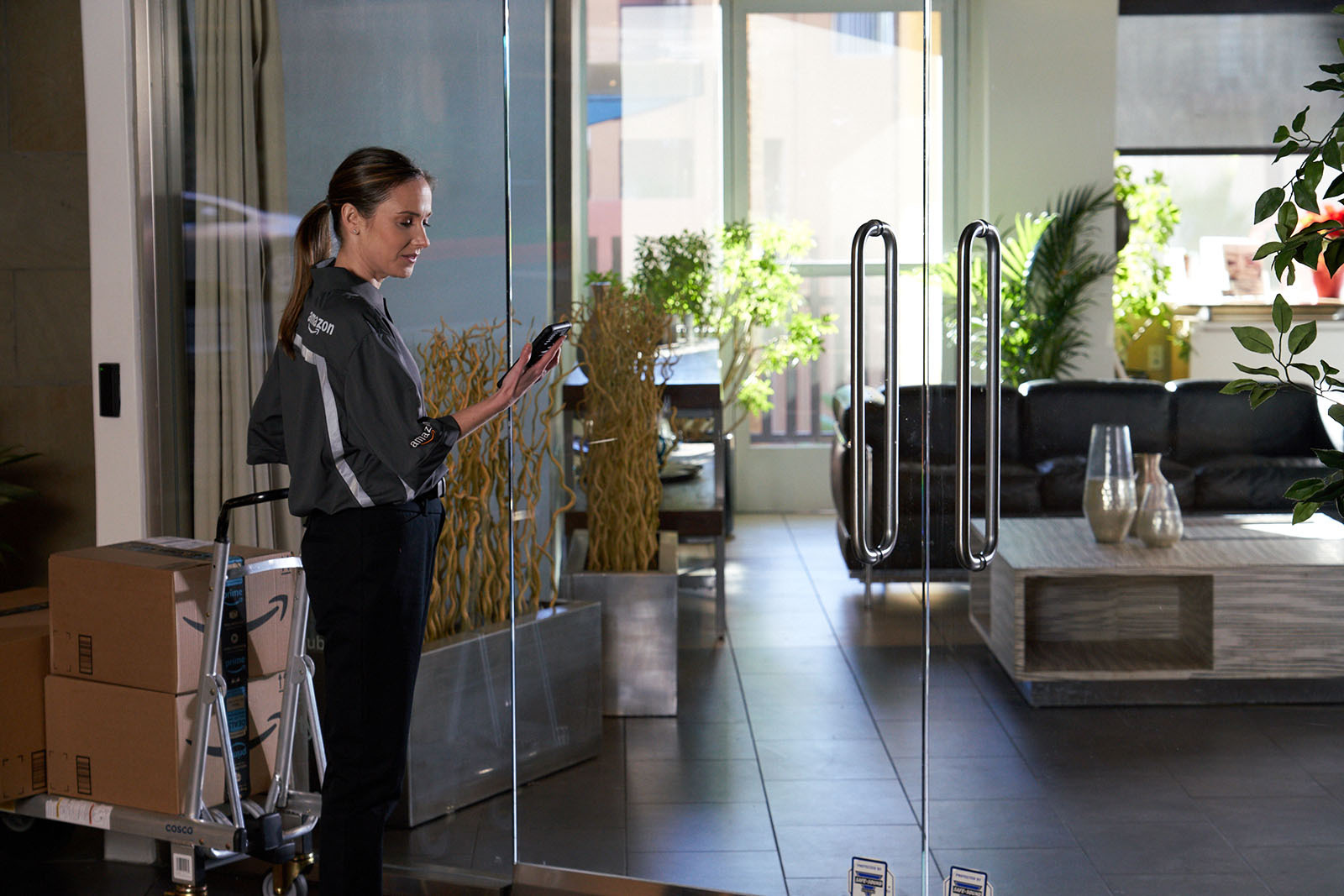 Amazon is one of the world's largest online marketplaces that numerous people count on in their daily lives because of its large selection of articles, valuable product reviews and a speedy delivery – all just a few clicks away. A revenue of 280 billion USD and more than 750,000 employees make this clear. All services that Amazon's private customers love have been available for business customers for a few years already, especially for the B2B area. But what is an Amazon Business account?
How the Amazon Business marketplace works
The design of the Amazon homepage for a business account only differs slightly from a regular account. Structure and main features remain the same: search functions and categories specifically for the B2B area allow business clients to filter the whole Amazon product catalogue (incl. B2B products) according to areas and criteria, compare similar articles, and browse through reviews from other buyers. That's how buyers can only filter for products which include a VAT invoice that can directly be downloaded.
Here's a practical tip: If you are suddenly experiencing a decline in sales, it could be an indicator that existing customers fall back on this search mechanism. To not lose any (potential) customers here, you should definitely use Amazon's VAT calculatotion service. For this, you need to activate Amazon VCS or VCS Lite (see more about this below).
If you are a business seller, Amazon will show your products retail and wholesale customers. For the latter you are able to define additional exclusive business client pricing as well as multilevel bulk discounts dynamically and immediately. If you also activated the above mentioned VAT calculation service, Amazon will show net prices to your customers (=without VAT) when they search for your products, so they only see the gross price on the issued invoice.
As soon as an order has been processed, your business customers can store specific company information such as order number, department, or the respective cost center that will show in the order information and the invoice. This drastically simplifies operations.
As a seller you can take advantage of the following unique features of the Amazon Business Marketplace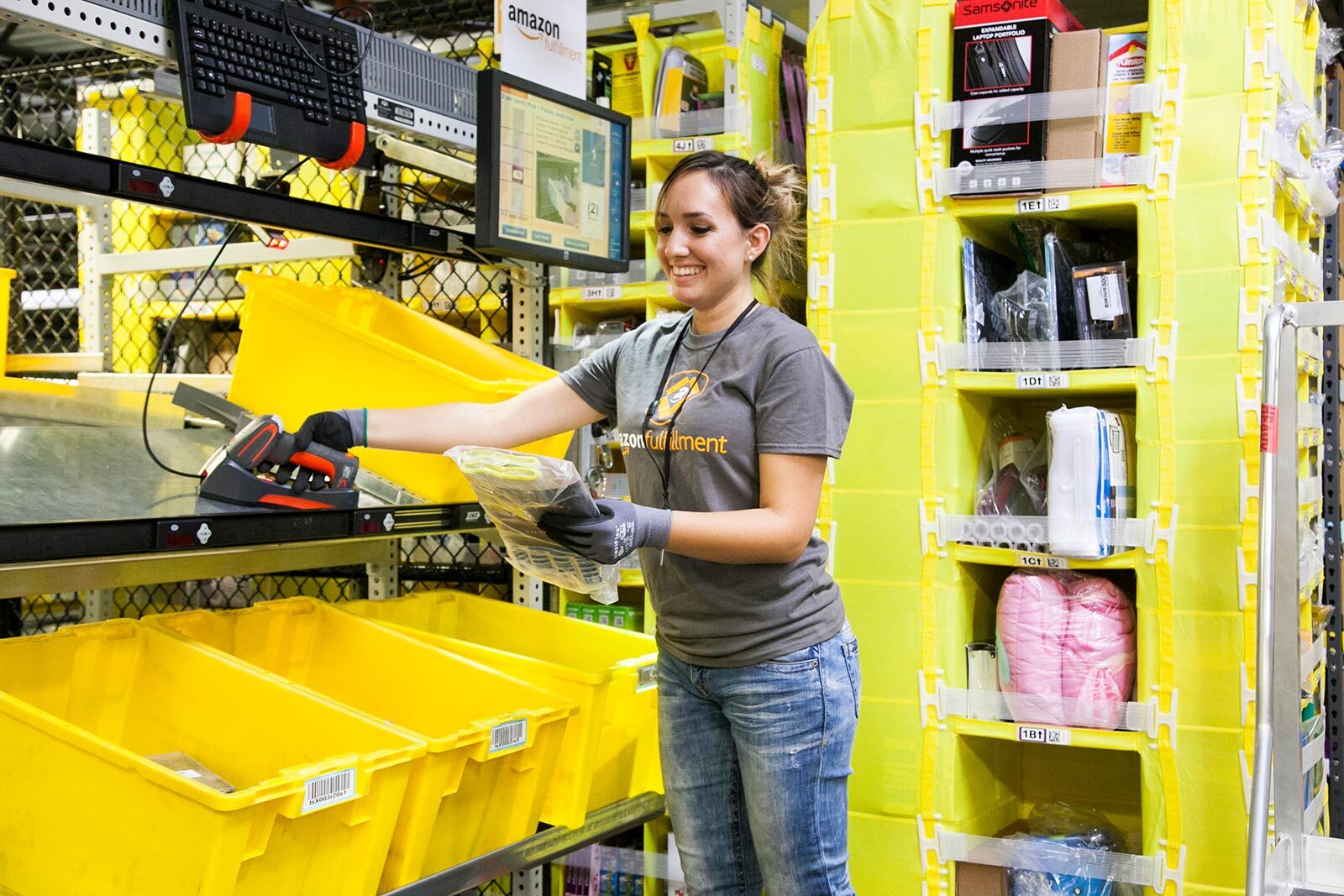 Millions of already existing customers are ready to buy
If you join Amazon B2B, you will directly profit from Amazon's presence, the global logistics net and the first-class fulfillment programs. As an Amazon Business Seller, this outstanding infrastructure will especially benefit you because business clients knowingly have a higher demand for shorter delivery times and high reliability than end customers.
Amazon Business has one big advantage over your own webshop: Instead of spending loads of money to get visitors to your website, you can just rely on their already existing customer base, which largely comes to Amazon with the intention to buy something already. As a result, you don't necessarily have to warm your customers to a new product, but you get large conversion rates, meaning more people that will actually buy your product after having checked it out.
VAT calculation service and net prices increase visibility
With the free VAT calculation service, you can directly show net prices to your customers, who take part in Amazon's VCS program (VAT calculation service). If you wish, Amazon also takes care of creating your invoice incl. the correct VAT rate and sends it out to your customer in your name.
This feature is also a requirement if you want to qualify for the sought-after Seller Badge: The reference about Amazon creating an invoice immediately shows on the product page or offer overview and increases your credibility as a buyer as well as your visibility and ranking in the search results, which means you have a clear advantage over your competitors.
Exclusive business prices and bulk discounts
You can set an exclusive business customer price as well as percentual bulk discounts for various order amounts. This is super easy and will not cost you a noteworthy amount of extra time, so that you as an entrepreneur can remain agile. Customers can also submit a request to the supplier of a product for specific orders. You can instantly connect with them via your Amazon Seller Central account and submit a suitable offer.
For example: Let's say a large company wants to modernize their office buildings and order 200 computer screens of a certain brand. Because no provider has mentioned this specific order amount anywhere, the company asks for a price. This will show up in your Amazon Seller Central account. Now you can give a bulk discount for this exact order amount and inform the company about your offer.
Risk-free purchases on account
If you are a verified business client, you can purchase your products via the Amazon B2B marketplace on account. Amazon takes the credit risk in this case and takes care of the invoice as well as the collection of the payment, which means no additional cost and no increased risk for you. It's actually quite the contrary: Because business clients prefer purchases on account, your chances to sell are usually even improving significantly.
More Amazon Business advantages that increase your potential customer base
As an Amazon B2B seller, you also indirectly profit from countless additional features meant for your customers. That is important because with a steadily increasing encouragement of the marketplace, your potential customer base increases.
Amazon not only offers a huge selection of products, a special price structure for B2B, and the usual benefits of doing business via its platform, but most importantly offers an efficient purchasing process for the buyer. That's how orders can be set up for certain dates automatically, which comes in handy for ongoing office needs or parts of a supply chain. The system administrator of the business account can also set up multi user accounts that can be used by different buyer teams. If you sign up for the Small Prime option (200 EUR per year, excl. VAT – more about this in the next paragraph), you can use the features Guided Buying and Spend Visibility. Guided Buying lets the administrator determine different buying rules such as preferred sellers, as well as set up restrictions for different users. So-called workflow approvals allow for agile customization and communication. The feature of Spend Visibility offers companies to progressively analyze their business ability. For example, you can show your own buying behavior within a certain course of time and within several areas of your companies (i.e. users) and evaluate the data.
Amazon Business Prime: additional benefits you receive with a payment upgrade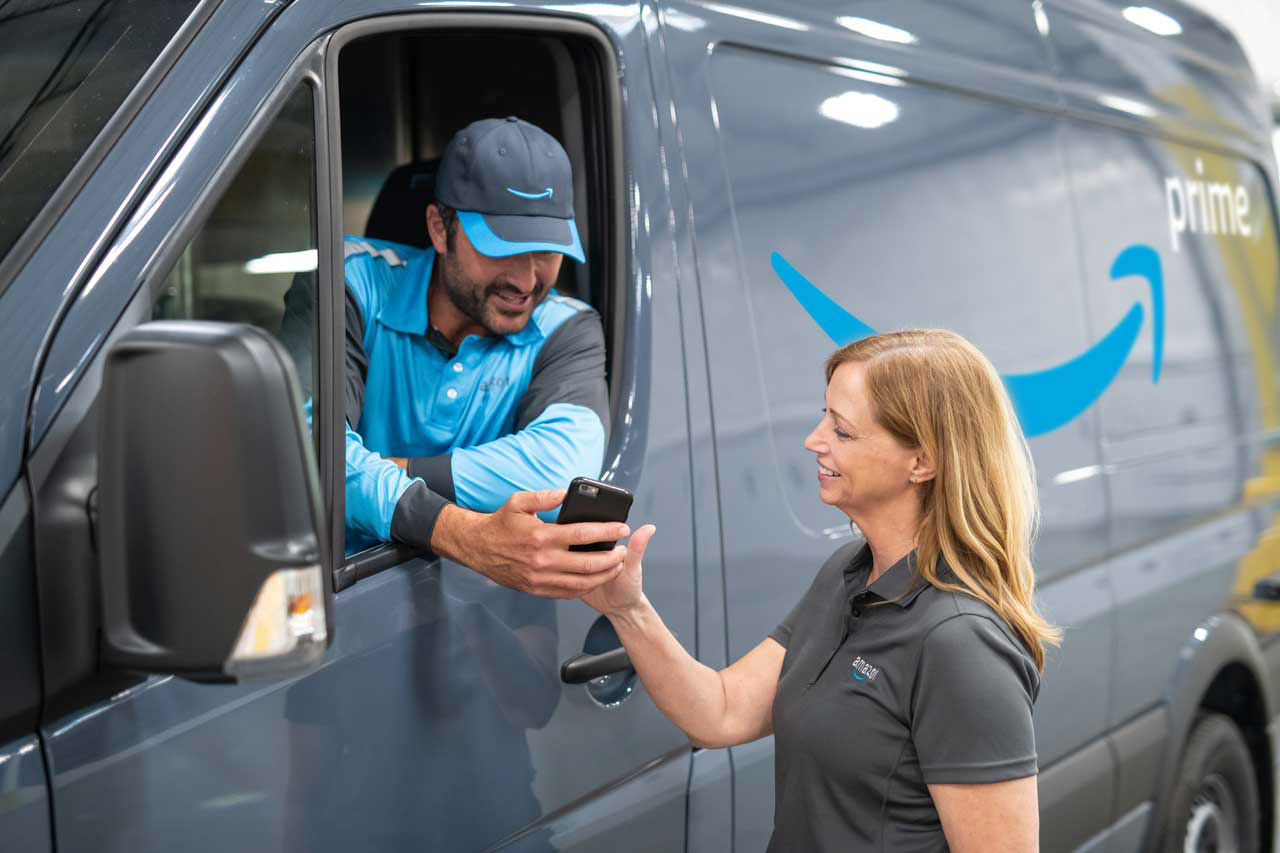 Analogously to the well-known special Prime Status in the B2C area, which more than 150 million people use (as of 02/2020), Business Prime offers their business customers free priority shipping for a number of products – no matter how many are ordered. Additional features such as Guided Buying or Spend Visibility allow buyers to set agile buying rules or convert their own expenses into a presentation-ready graph. Various reward programs and exclusive product offers complement this Premium offer.
Depending on your company's size, you can choose between the following yearly subscription plans:
Basic: 70 EUR / year excl. VAT for up to 3 users – does not include Guided Buying and Spend Visibility
Small: 200 EUR / year excl. VAT for up to 10 users
Medium: 500 EUR / year excl. VAT for up to 100 users
Unlimited: 4.000 EUR / year excl. VAT for a limitless amount of users
As a seller with the Prime logo, your products will receive a lot of attention from buyers, which is why qualifying for Prime status can be very beneficial. But you should really think about your decision: Your products will only keep the Prime status as long as you can meet strict requirements, such as on-time delivery and cancellation rate as well as passing the test phase. If you experience temporary shortages in supply or bad planning, you run the risk of losing your status.
Almost every B2B entrepreneur can profit from the many additional features of Amazon Business
The diverse features of Amazon B2B that have been especially developed for the needs of entrepreneurs and business clients attract many buyers and sellers from companies in every size.
For small and middle-sized businesses with usually limited resources, Amazon's automated buying processes as well as countless analysis tools offer completely new possibilities when it comes to efficiency, transparency, and control. For merchants who mainly act within the B2B segment, Amazon Business can also mean a simple and target-oriented start into selling online – especially considering that ECommerce businesses are steadily on the rise. Large companies can benefit from the enormous reach of Amazon and with that the opportunity to expand their existing customer base via a suitable strategy and without massively increasing administrative efforts. Amazon guarantees on-time delivery of essential elements of your supply chain.
On top of that, Amazon presents a fast and uncomplicated opportunity to expand your business internationally.
Connect the Amazon Business Marketplace to the magnalister plugin and manage your order processes centrally from your online shop
magnalister is a leading and award-winning plugin for your online shop which lets you connect the largest national and international online marketplaces with just a few clicks. Of course, Amazon is included. magnalister has developed special features for the business portal of Amazon, which simplify your start into the marketplace from your own online shop.
The magnalister plugin is available for all known online shops. You can get your free 30 day magnalister trial now.
Whether you are on Amazon B2C or B2B, you as a merchant benefit from the following core features of the plugin:
Product upload: upload your articles from your online shop to Amazon and many more marketplaces
Price synchronization: submit prices fully automated or individually (per marketplace)
Inventory synchronization: always keep your current inventory uptodate between both shop and marketplaces
Automatic order import: import and manage marketplace orders
Attribute matching: match product variants and attributes with those of the marketplace*
Order status synchronization: submit order statuses such as sent or canceled to marketplaces
Plugin customization: customize the plugin via hook points** according to your needs**
Invoice upload: Transmit invoices created from the webshop or from magnalister to METRO
For Amazon B2B merchants, the magnalister plugin offers the following specific features:
Mark and upload products targeted as Amazon Business offers
Graphic highlighting of B2B orders when importing
Individualize prices for B2B products and show net prices
Submit bulk prices to Amazon B2B
Show products as sole B2B offers or for all customers (B2B and B2C)
Support of the Amazon VCS program incl. invoice creator assistant in the plugin
Also: You can use the magnalister plugin with your merchandise management as long as it is connected to your online shop. That's how you can easily and quickly transfer Amazon orders into your merchandise management without spending extra time.
Experience all magnalister features in detail in a free on-screen tutorial from magnalister.
BOOK A FREE ON-SCREEN TUTORIAL NOW
Registering with the Amazon Business Seller Program – what it costs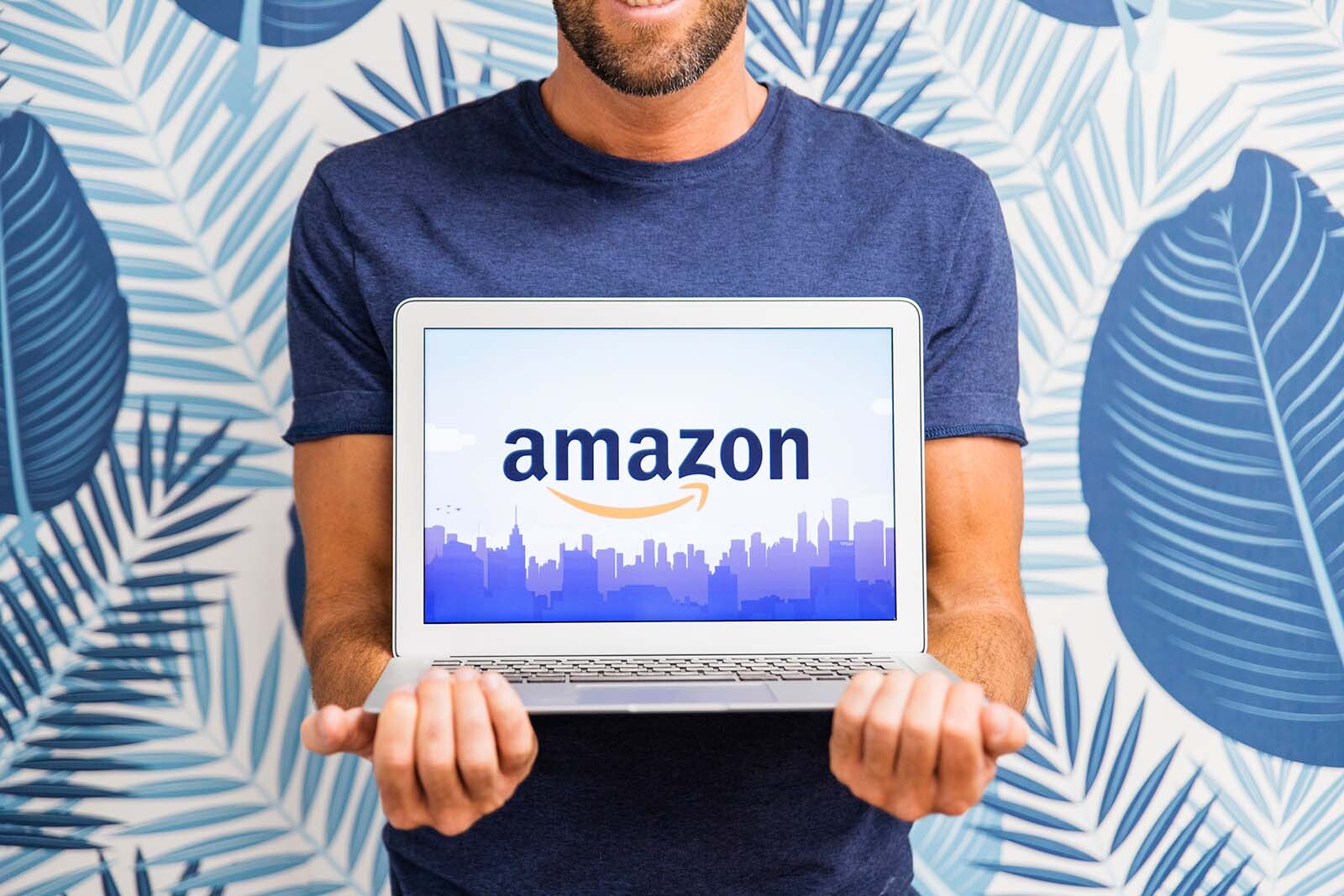 Requirements and availability in various regions
As of 2020, Amazon Business is available to the following countries: Germany, USA, GB, Italy, France, Spain, Japan, India, and since late 2019 also in Canada. The simple requirement to activate your Amazon B2B account is simply a Professional Seller Account as an upgrade to the free basis rate targeted at individual providers. If you want to use features such as net price display or VAT calculation services, you will need to enter a valid VAT ID number into your account.
How to sign up with Amazon Business
Registering with Amazon Business is super simple:
If you're not a seller on Amazon yet, you will have to sign up for a Professional Seller account first. Find detailed instructions here.
Log into your Amazon Seller Central, go to Settings and then Account Info.
Click the tab Your Programs and then Manage to see an overview of your current programs and rights. In case you chose the Individual selling plan, you can upgrade to the Professional selling plan.
Check the bottom box Sell as an Amazon Business Seller and then click on Register.
On the following page you will have to check the box again by clicking on Register for Amazon Business. All features of Amazon B2B are now available for you.
A cost overview for Amazon Business
If you chose the Individual selling Plan, you can use Amazon's service for free while you are just paying a fee per product sold, but for a Professional selling Account (which is the main requirement for the activation), a monthly fee of 39 EUR (excl. VAT) is due. Additionally, just like with selling on Amazon, you pay a setup fee as well as a percentage of your product sales. Both fees vary according to product category and order amount. At least the former are much cheaper than the usual setup fees.
If you are active as a buyer on Amazon Business as well, shipping products without using Business Prime will cost you as long as you order anything below 29 EUR.
How to acquire Amazon Business Prime status
To receive the Business Prime status, upgrade or cancel your subscription, simply click on the Prime Business logo under My Account. Now go to Manage, where you can update your payment method, request an invoice or edit the status or your subscription.
To receive the Prime logo as a seller, you have to meet a few requirements in the areas of delivery and customer satisfaction, for example, and successfully complete a test phase. On the Amazon services website, you can find out how to sign up and receive more detailed information.
All in all, merchants with business customers can only profit from selling with Amazon B2B – while still selling B2C
As an extension of the world-famous marketplace, Amazon B2B offers an abundance of essential extra features for merchants that have business customers and who want to up their online sales aside from or in combination with their own online shop. Registering is quick and easy.
You as a merchant can profit from the many features that Amazon B2B offers and which cater to the needs of businesses: Aside from prices specifically for business customers or purchases on account via Amazon, you can define multilevel bulk discounts for your products and take advantage of the free VAT calculation services, which will also increase your visibility in the highly competitive marketplace. Comprehensive extra features for buyers top off the service and make sure that your customers profit from a streamlined and efficient purchasing process.
It's important to mention that an upgrade of your seller account on Amazon B2B does not at all affect your perhaps already existing B2C business – it's rather the opposite: As Amazon is so interconnected, both versions are subject to the same product catalogue, which means your articles can be sold to both end and business clients. This of course means you profit from a larger potential customer base.
If you also run your own B2B online shop or plan on doing it, you should consider using our magnalister plugin, a listing tool. The plugin allows you to quickly and easily connect the Amazon Business marketplace as well as many other online shopping portals to your online shop. From product upload to price and inventory synchronization, order import and order status synchronization, magnalister automates a variety of ECommerce processes which you would have to manually process via the Amazon Seller Central.
Simultaneously, you profit from special B2B features when it comes to pricing, filtering orders as well as creating invoices and uploading from your own online shop.
Start or optimize your Amazon B2B business and get your 30 day free trial of magnalister now including all its features.
Get your free 30 day trial of magnalister now
1 You become a qualified seller once you have upgraded to the required business seller account from your Professional Seller account, activate the VAT calculation service and thus, are able to offer the VAT invoice directly as a download
* Not supported by all marketplaces
** Requires programming knowledge