Magento 2 is Adobe Commerce: Optimized Store System to Achieve Big Goals
Adobe Commerce, formerly Magento 2 or Magento Commerce, is a further development of the open source store system Magento 1, which has inspired many online retailers since 2008. However, support for Magento 1 was discontinued in 2020. The further development Magento 2 was already sold to Adobe Inc. in 2018. The current store system is now officially called Adobe Commerce. However, it is often still referred to as Magento Commerce or Magento 2 (Commerce) in IT and merchant forums and even on some Adobe pages themselves. Here we give you an overview of the most important aspects of Adobe Commerce.
The core functions of the system can still be used in a free Magento open source variant. This Magento 2 version is available for all to download. Adobe Commerce is also "open source", so it can be flexibly adapted to your requirements by developers and agencies with the appropriate IT skills.
Compared to Magento 1, the advantages of Adobe Commerce (respectively Magento 2) are, among others, faster loading times and an optimized checkout. The security architecture has also been improved. Security is of course difficult to maintain for merchants operating on Magento 1 due to the lack of updates from the manufacturer. In addition, the user interface in Adobe Commerce has been structured in a simpler and more intuitive way.
If you are interested in using the Magento ecommerce system to sell your products right away on as many online platforms as possible, the magnalister plugin will be good news for you. We will discuss it in more detail later in the article.
TEST MAGNALISTER IN A 30 DAY FREE TRIAL
Table of Contents
How much does Adobe Commerce/Magento 2 cost and who should be using it?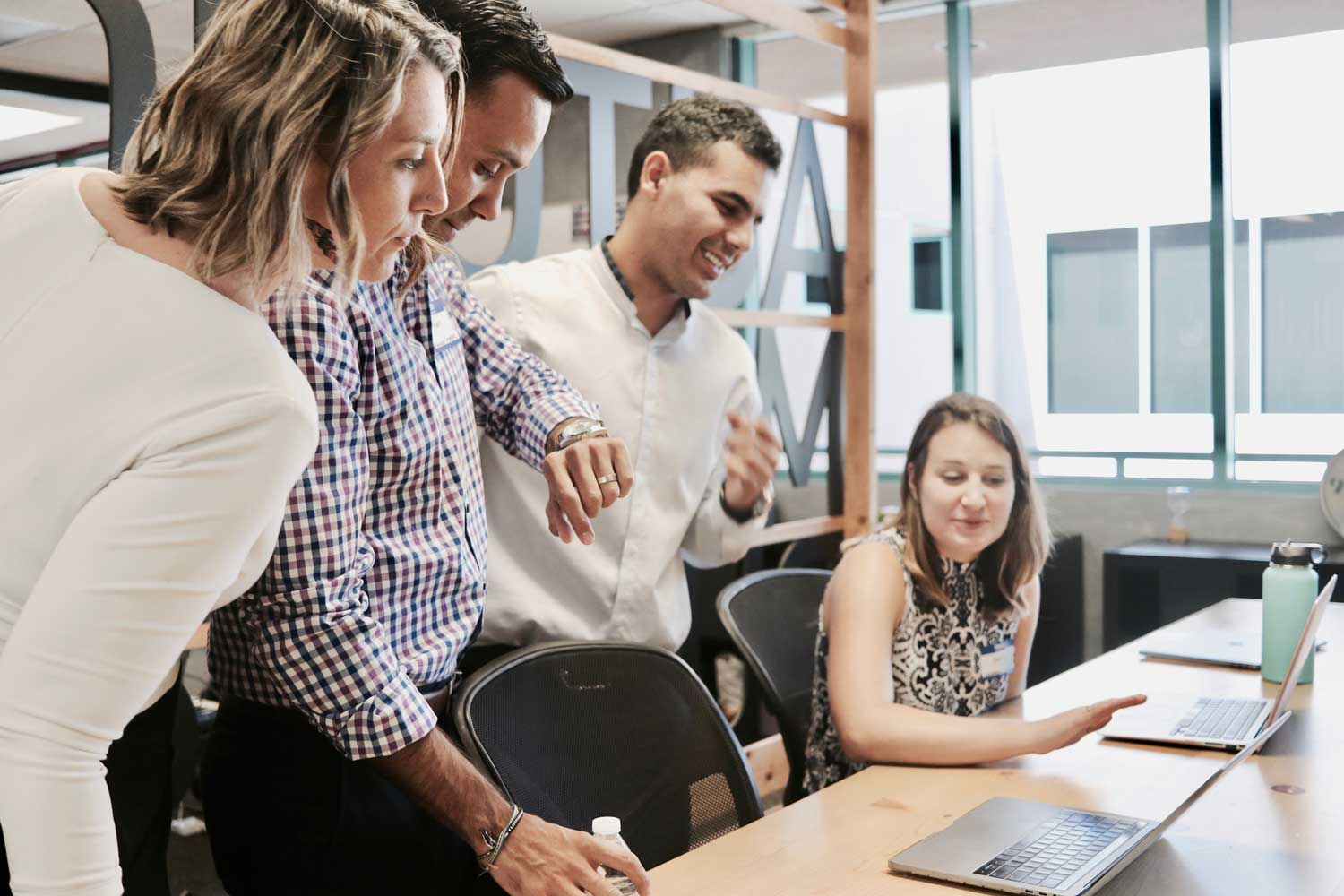 Adobe Commerce is aimed at companies that have already passed the start-up phase, i.e. companies with sales of around 1 million usd or more. There is hardly any upper limit. Adobe does not openly communicate the pricing of Magento 2 Commerce, as it can vary greatly depending on the size of the company and the requirements. According to estimates, the annual cost is around 22,000 usd for small companies and increases with the size of the company.
An important question for estimating Adobe / Magento 2 Commerce pricing (respectively cost) is whether there are special requirements for the store, and whether someone in the company could develop appropriate customizations. If an agency or developer needs to be hired for specific tasks, the cost needs to be adjusted accordingly.
The advantages and features of Adobe / Magento 2 Commerce
Adobe Commerce is a very comprehensive store system with countless possibilities for flexible customization. A key advantage is that no programming knowledge is required to use it – the user interface is designed to be very intuitive. If all users in the company can work independently with the system, this naturally saves cost and effort. We have prepared an overview of the most important advantages and features for you here.
Multi-brand solution & B2B features
The Magento shop software allows you to sell multiple brands, that is, from multiple stores with different web addresses. In the backend, using a dropdown menu, you can easily select the store you want to work on. Offers can be customized through personalization per target group (for example, B2B or B2C). Self-service customer portals can also be set up for B2B customers, making both account management and ordering easier for them.
Optimized for smartphones
The system makes it possible to largely improve the shopping experience on smartphones. Among other features, progressive web applications (PWAs) can be used for this purpose. The result is always "responsive", i.e. it always scales according to the format of the end user device. This makes it easier to increase customer interaction rates and purchases.
Headless Commerce
Headless commerce features offer further advantages. This interface technology decouples front end and back end architecture. The front end here refers to what customers see in the browser. The back end refers to the Adobe Commerce interface that operates in the background. Data in the back end can be maintained independently of the output in the front end thanks to the headless system. The information can then be individually distributed to the front end website(s) or store(s) without limiting the design. So the best of both worlds is enabled: freedom in front end design and centralized product data management in the back end.
Amazon Sales Channel
The system offers a free extension to integrate Amazon as a sales channel. This means that users can also list and sell their products on Amazon via the tool and manage them centrally at the same time.
System Maintenance and Deployment
User Interface
Compared to Magento 1, the user interface has been further developed so that it can be used even more easily by employees with little IT knowledge. This includes clear menu navigation as well as pre-configured responsiveness that automatically leads to an optimized experience on all devices.
Page Builder
On top of all of this, an easy-to-use page builder with drag and drop functionality makes it even easier to use Magento 2 Commerce. The page builder is a kind of modular system that allows you to easily arrange and design elements on the store page. So you change fonts or sizes, elements like images and their arrangement, colors and more.
Product Recommendations & Live Search
Based on buying behavior, popular trends, similar products, and other factors, an AI algorithm is used to output optimal product recommendations. The algorithm also helps with the customer search. This way, more relevant results are displayed.
Inventory & Order Management
Without accurate inventory information, shopping with you quickly becomes frustrating for customers. Inventory and order management tools and features ensure that customers always have the right inventory information. Stock is updated automatically.
Store Fulfillment
A "click-and-collect" feature for Adobe Commerce will soon be available in countries like Germany as well. This means that customers can buy products online in the Adobe Commerce store and pick them up at the physical location/ warehouse.
Progressive Web Applications (PWAs)
Adobe Commerce also offers PWAs. A PWA is a special modular system for pages in online stores that is designed to provide a particularly good user experience on all devices and can increase the conversion rate, especially for smartphones. On smartphones, the user interface of PWAs often resembles the interface of a good native app.
Customer Account Management
The system provides centralized, real-time data on inventories and orders. It is also possible for users to trigger returns and refunds at any time. In these respects, it works in the same way as the magnalister plugin, which can be used to connect the store system to numerous online marketplaces. This plugin is described in more detail below. Of course, Adobe / Magento 2 Commerce has numerous plugins for various purposes.
Shipping solutions
A planned cooperation between Adobe / Magento with the ecommerce platform ShopRunner and FedEx is intended to provide customers with 2-day delivery and, among other goals, is targeted at the acquisition of loyal customers. Interested parties can be notified as soon as this cooperation kicks off.
Measurement, Optimization, Reporting & Visualizations
The data from many different sources is brought together in Adobe Commerce so that it can be analyzed optimally. This makes it possible, for example, to draw conclusions about which products are particularly successful with which customers and in which areas there is a need for optimization. The data from the monitoring can also be displayed in a visually flexible manner. This in turn facilitates the evaluation.
Scaling & Support
Cloud Data Warehousing & Data Management
Adobe /Magento 2 Commerce offers cloud-based services with continuous updates. A wide range of front end and back end optimizations ensure that your store is always running optimally. Since business-relevant data from a wide range of sources is centralized at Adobe in a cloud data warehouse, it is easy to obtain and use. This enables flexible options for synchronization and management.
Optimized performance, Security & Advanced Features
Performance, including loading speed, is also optimized and scalable thanks to a system based on Amazon technology. Security for customers is ensured by state-of-the-art technologies. With countless applications, integrations, and extensions, the Adobe Commerce ecosystem is infinite.
PCI Compliance & ERP Integration
Of course, customer data must be well protected. Since Adobe Commerce is PCI (Payment Card Industry) certified, the related certification process is greatly simplified for merchants using the store system. The system can be seamlessly integrated with an ERP (Enterprise Resource Planning) system.
Payments & Financing
There is a fully integrated payment solution for Adobe Commerce called Payment Services, and in the event of a lack of liquidity, merchants can access a revenue-based financing option called "Wayflyer".
Important changes of Adobe / Magento 2 Commerce compared to Magento 1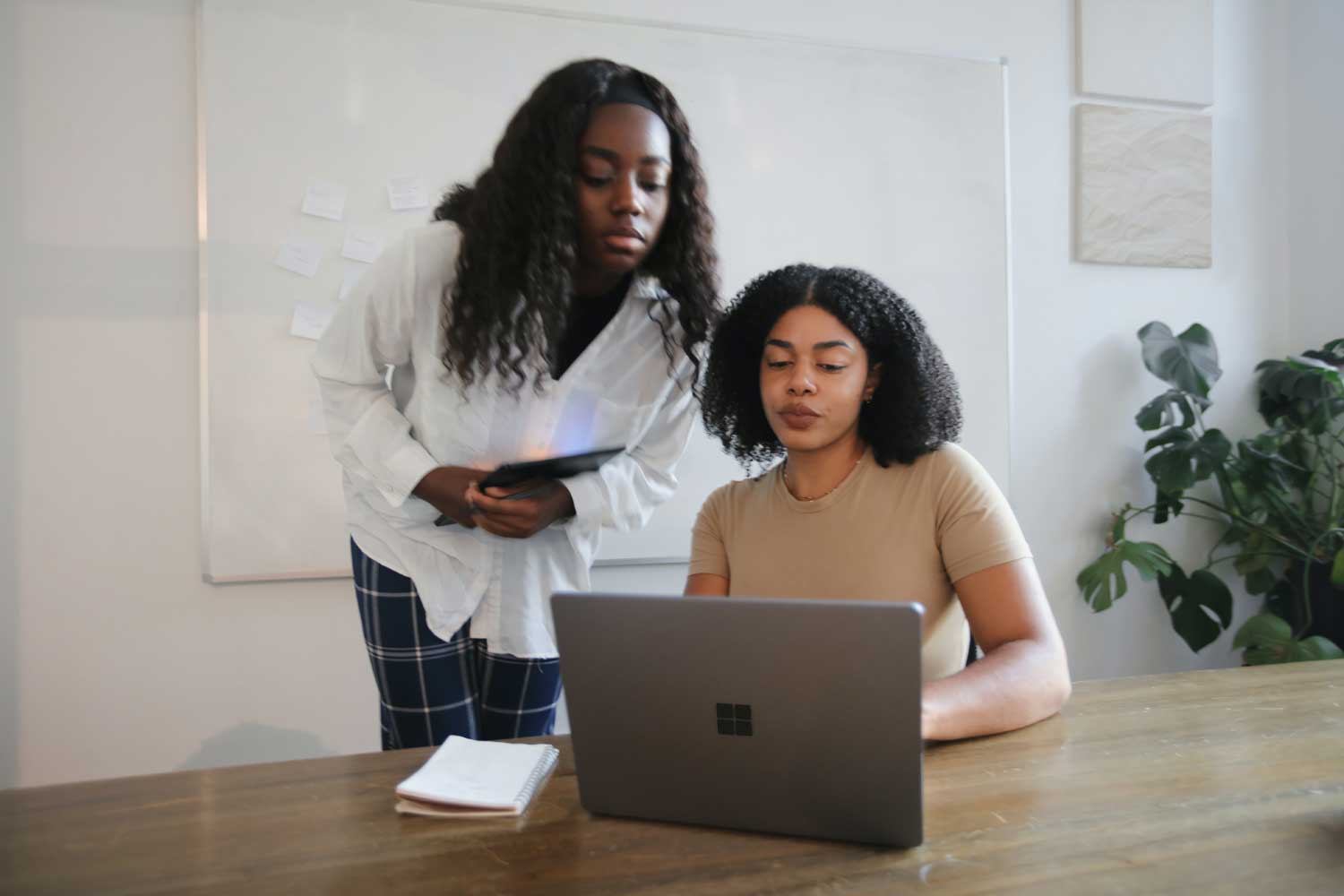 The shop software Magento 1 as an open source solution has inspired a whole generation of developers and merchants in Magento ecommerce. Overall, however, Magento 1 now often reaches its limits, especially for medium to large stores. The maintenance of the open source solution, especially in the area of cyber security, is a major challenge even for trained developers. Therefore, the majority of users have already switched to Magento 2 and Adobe Commerce. We would like to summarize the most important changes and improvements of Adobe Commerce compared to the previous versions for you once again.
Security
With the updates to Magento version 2.3 and 2.4, the already much improved security architecture in particular was once again placed on a new footing. This includes two-factor authentication for administrators of the system. It means that authorization must come from two different sources. So if a device with stored login data falls into the wrong hands or is hacked, it is still not possible to log in to the store system. Many other security mechanisms also ensure that the system is PCI-certified.
Loading Times
The loading times have also improved with the updates. This has been achieved, for example, by the fact that payment providers were still integrated into the core infrastructure in previous versions of Magento. These (micro-) services have now been moved out of the core. In doing that, the system became much leaner and faster. In addition, there is a technology called full-page caching, which further reduces the loading times.
UI/UX
The user interface, together with the integrated page builder, makes it possible to design the page layout, set up and manage products even with only a few IT skills.
Improved Checkout Process
The checkout process, from shopping cart to checkout when clicking the buy button, has also been greatly improved in Adobe / Magento 2 Commerce.
Summary of Changes
Overall, the improved loading times, intuitive user interface, and improved checkout make the Adobe Commerce system perform very strongly compared to other store systems. However, to achieve an individual brand appearance in the store, it may still be necessary to involve developers or an agency that can implement specific wishes in the open source code.
Getting started with Adobe Commerce: Useful links that help you with the first steps
If you are considering using Adobe Commerce for your online commerce, it is best to contact Adobe sales. They will give you a Magento 2 tutorial to introduce you to the product and help you determine the price of the store system from Adobe.
To take the first steps with the new system, there are several options. First, there is a comprehensive documentation section on the Adobe website. Here you will find various manuals and guides on all topics relevant to installation and use. However, most of these documents are only available in English. A user guide takes you step by step through the front end and back end. If you want to go into more depth on topics, you can also watch one of the tutorial videos, for example on the topic of Progressive Web Applications.
If you have built your store site with Adobe Commerce, you can have the quality of the store evaluated by experts free of charge. This will give you helpful advice on how to further increase the conversion rate of your store(s).
Of course, if you can't find an answer to a question, you can contact Adobe Support, for example, via the chat available as a pop-up on all Adobe websites. Or you can use one of Adobe's forums, for example the Community Forum. The Magento community is huge and worldwide. This means you can always find help there.
Multi-channel sales with magnalister for Adobe Commerce
Adobe Commerce offers the possibility to sell directly on Amazon via the store system. This is, of course, a very attractive feature for many merchants. If you are interested in offering your products even beyond that on online platforms, then there is good news. Our popular magnalister plugin is now available for Adobe / Magento 2 Commerce. The new magnalister Adobe Commerce interface now allows you to centrally sell and manage your products for multiple online marketplaces. These include eBay, OTTO.de, Kaufland.de, METRO.de, Etsy, Amazon and many more.
Here is a brief overview of the most important core features of magnalister:
Product upload: Upload products directly from your online store to marketplaces and price portals
Price synchronization: Prices are matched fully automatically or individually (per marketplace)
Inventory synchronization: Always up-to-date stock levels between store and marketplaces
Automatic order import: Import and manage marketplace orders
Attribute matching: Match product variations and features with marketplace attributes
Order status matching: Automatically match order status (e.g. "shipped" or "canceled") with marketplaces
Interface customization: Customize the plugin via so-called hook points as you desire
Invoice upload: Send invoices created in your online store or by magnalister to marketplaces
Would you like to get started with Adobe Commerce and at the same time open up a lot of new markets at home and abroad, then it may be worth your while to try magnalister in our 30 day free trial.
Conclusion
Adobe / Magento 2 Commerce is an open source store system solution that has grown over the years and is aimed at medium to large companies in the paid enterprise version. Compared to Magento 1 and earlier releases, the Magento 2 Commerce version comes with improved security, faster loading times and a better user interface. Among other factors, the intuitive functionality and tools such as a page builder make the store system a good choice even for users with little IT knowledge.
Companies that plan to enter several online markets at home and abroad simultaneously, can do this with particularly little effort using the magnalister plugin. The plugin for Magento 2 / Adobe Commerce can be seamlessly integrated into the store system. This means that thanks to magnalister you can upload your products to countless online marketplaces such as eBay, Amazon, Etsy, OTTO.de and Kaufland.de, and offer them while still managing everything through one central platform. This saves a lot of cost and effort.