Amazon Global Selling: How to scale your business across national borders in just a few steps
Selling globally via Amazon Marketplace. What still sounds like a dream for many online traders is no longer witchcraft in reality. After we have already explained how trading on one of the world's largest online marketplaces works and what needs to be taken into account for sustainable success in our big Amazon beginners' guide, in this article we will focus on globalization respectively internationalization.
The motive is clear. Due to its huge global footprint, unparalleled logistics infrastructure and associated excellent customer service, Amazon is considered the number one online marketplace for millions of customers. Consequently, expanding the business across national borders holds immense potential for increasing sales. To put things into perspective: The US marketplace alone is larger than all its European counterparts combined. In addition, when selling globally, seasonal fluctuations can be balanced out – and country-specific peak periods such as public holidays can be exploited.
And yet, as much as Amazon is helping to simplify international – or even worldwide – commerce for market participants, there are still some hurdles to overcome along the way. Over the course of this article, you will learn what these hurdles are and what needs to be done before entering the international stage. In addition to the reasons that make so-called "global selling" via Amazon so attractive, we will furthermore discuss the most important aspects of sales preparation and international offer preparation and thereby getting you ready to sell globally on Amazon. After this article, you should not only be able to assess whether your business is at all suitable for such an expansion, but also know how best to proceed along the way.
By the way: If you already have your own online store, this is not an obstacle on the way to successful (international) sales of your products via Amazon global selling. Quite the contrary: In combination with our listing tool magnalister, this offers ideal conditions for an easy and cost-efficient start, as we will also show over the course of this article.
More about the core features of the magnalister marketplace interface and the possibility to test the plugin in a 30 day free trial with full functionality can be found here:
CONNECT AMAZON VIA MAGNALISTER
Table of Contents
3 good reasons: That's why Amazon Marketplace is the ideal platform for global selling and shipping of your products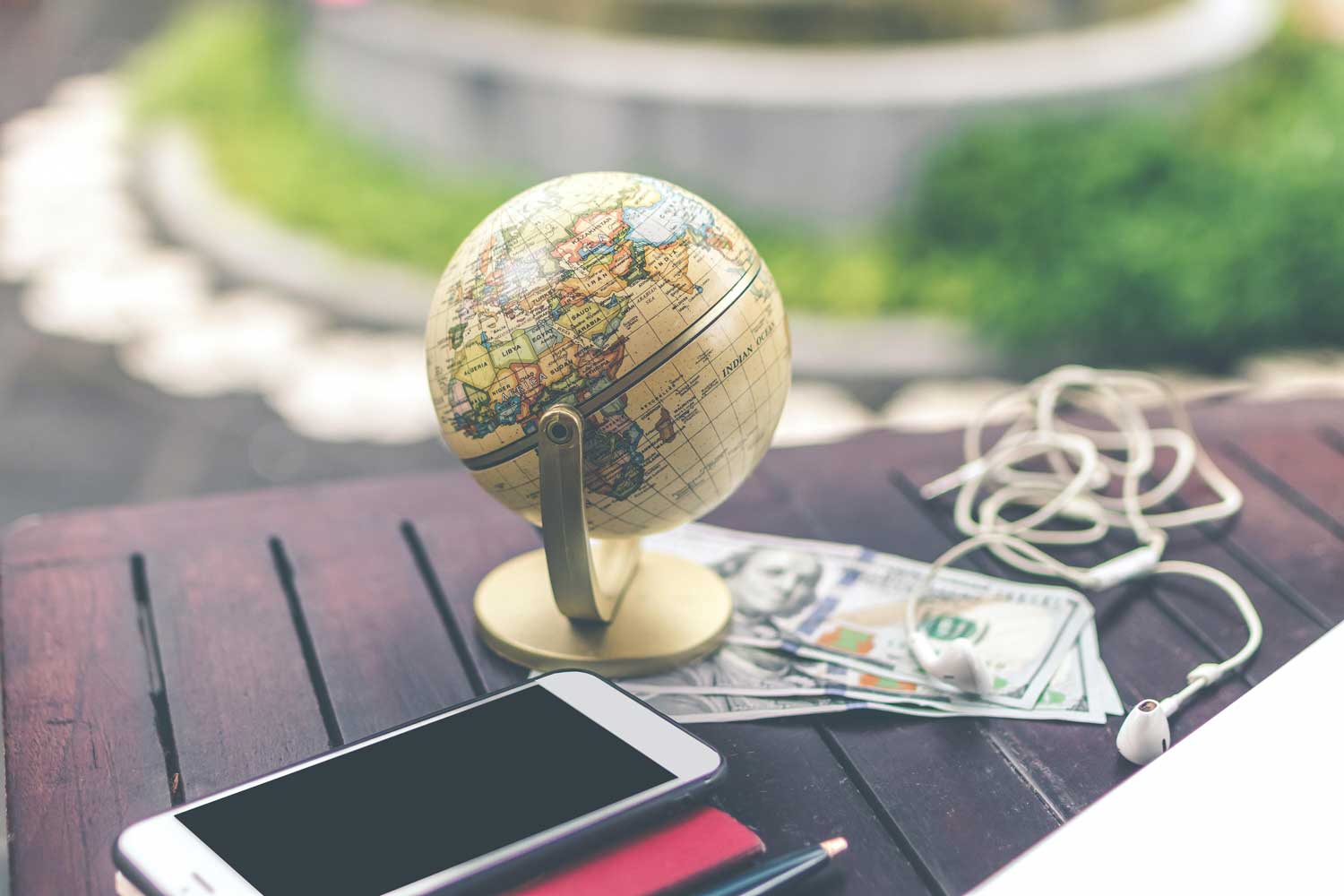 It may seem obvious that expansion is preceded by the desire for a larger customer base. However, the actual possibilities of the marketplace are still underestimated by many retailers. As of January 2021, Amazon operated 15 independent marketplaces worldwide on six continents, with 150 million Prime customers alone (at the end of fiscal year 2019). As you may already know, these are customers who are particularly willing to buy and pay a monthly fee for the premium service. According to various stats, Prime users account for around 40% of the total customer base in Germany for example.
Nevertheless "conventional" Amazon users are also among the most loyal and willing customers on the Internet. Unlike visiting e.g. your own online store, they generally come to the website with a fixed purchase intention. And anyway: Amazon usually provides a sufficiently large stream of visitors, even in niche markets – your main task is rather to place your products visibly through high quality and first-class customer service. By the way, we explain in detail which factors you should consider regarding your product listing in our big guide to opening your own Amazon store.
Through the numerous sales channels, the online giant thus opens up the possibility for you to build up local brand awareness not only across the local respectively national borders, but even across time and climate zones. The Amazon worldwide currency converter allows you to easily process payments directly to your domestic account, so you don't have to apply for international bank accounts or even set up subsidiaries.
Specifically, the following marketplaces are available at the current time:
Europe
Amazon.co.uk (United Kingdom)
Amazon.de (Germany)
Amazon.fr (France)
Amazon.it (Italy)
Amazon.es (Spain)
Amazon.nl (Netherlands)
Asia Pacific
Amazon.co.jp (Japan)
Amazon.in (India)
Amazon.com.au (Australia)
Amazon.sg (Singapore)
Middle East
Amazon.ae (United Arab Emirates)
Amazon.com.tr (Turkey)
North and South America
Amazon.com (United States)
Amazon.ca (Canada)
Amazon.com.mx (Mexico)
Amazon.com.br (Brazil)
Particularly handy: For the regions Europe and North America there are so-called "Unified Seller Accounts", with which you can automatically sell on all marketplaces of the particular region. You will learn more about this in the third chapter.
Increasing strengths and eliminating weaknesses: Avoiding seasonal fluctuations and profiting from particularly strong sales periods
Seasonal or otherwise temporal fluctuations are no stranger to the retail business. Many industries traditionally have strong and weak months, and some industries such as swimwear sometimes even come to a virtual standstill. Selling globally on Amazon, offers a real remedy for this problem that is underestimated in many places. While Germany, for example, experiences long months of bitter cold, the winter is already pleasantly warm in southern European regions such as Portugal or southern Spain. What's more: European trade in particular is made much easier by Amazon's numerous add on offers (more on this in the next section).
Furthermore, worldwide shipping is also promoted by the online giant when engaging in Amazon global selling and, taking into account some bureaucratic aspects, has not been problematic for a long time. This means that you as a retailer can benefit twice: Because in addition to avoiding local slumps in demand, you can conversely benefit from particularly strong sales phases in other corners of the globe. Christmas sales or the world-famous special sales days "Black Friday" and "Cyber Monday" are just a few of the numerous examples that are not only used by Amazon sellers worldwide.
FBA, EFN & Co.: Amazon's worldwide shipping and logistics network provides you with crucial support in goods handling and customer service if desired
Of course, you are also free to ship your products to any country in the world on your own. With so-called "fulfillment by merchant" (FBM), you as the seller are solely responsible for order fulfillment – from packing and shipping the goods to returns and customer service. As a merchant, you have full control over your logistics processes and achieve higher margins due to the absence of fees. On the other hand, there is a significant amount of additional work that is almost impossible to handle without a professional logistics partner for larger order quantities – which in turn comes with its own costs. Also not to be forgotten: A reasonable customer service can quickly become an almost insurmountable challenge in regions where English or German is not spoken.
Fortunately, Amazon offers several programs that make the entire process of global selling much easier. The first of these is, of course, "Shipping by Amazon", perhaps better known as "Amazon FBA" (Fulfillment by Amazon). Here, the online giant takes over both storage and shipping of your products as well as the entire customer service – including the time-consuming returns management. Long story short: for a corresponding fee, Amazon takes a large part of the work off of your hands once the products have been shipped.
Another huge advantage is the automatic eligibility for the Amazon Prime logo, which is much harder to obtain when you fulfill orders on your own. Let's recap: As a Prime seller you benefit from increasing sales figures, which among other factors is due to a more prominent placement of your products and the special willingness of Prime customers to buy. The additional fees you pay to compensate for this "almost all-round service" vary for example according to the category as well as the size, weight and storage period of your respective products. For more in-depth information around sales fees on Amazon, you should visit our dedicated article.
In connection with shipping, there are several options that can help you sell on Amazon worldwide. Within Europe, among others, the "European Fulfillment Network" (EFN) as well as the "Pan-European Shipping" are available. With the EFN, your products are shipped from a local Amazon warehouse both nationally and worldwide. This means that you are only liable for sales tax in the country where the goods are stored. On the other hand you incur higher Amazon global selling cost, when shipping abroad. This means you won't get around longer waiting times and higher shipping fees. In contrast, with pan-European shipping, your items are distributed by Amazon in warehouses in each of the enabled destination countries. This reduces delivery times and shipping costs considerably – nevertheless you have to apply for a separate VAT ID in each of these countries.
When you got your Amazon global selling strategy with worldwide shipping locked down, there is a bit more to consider from a tax and legal standpoint – more on this below. Whatsoever, the handling process essentially works just like with (pan-)European shipping: You send your goods to Amazon warehouses in the USA, Asia or even Australia, and Amazon takes over from there. In return, the company keeps a portion of your margin, which is calculated according to the factors that we listed above. We have also written a separate article for you on the FBA program with a lot of valuable information – it's worth taking a look.
Good preparation is the foundation of your success: These things are essential before you can start your expansion and sell on the Amazon global store
Online retail is booming, and a slowdown in the global trend seems highly unlikely in 2021 and thus in times of globalization, digitization and the Corona pandemic. Keeping that in mind, the urge to participate in this trend is strong among many retailers. Absolutely understandable, just look at relevant statistics and forecasts on the further growth of the global ecommerce sector in the coming years. However, this should not obscure the fact that the move to cross-border sales of one's own products in particular should be well thought out and well prepared. In the following section, we will show you what should be considered and taken care of in order to be successful on Amazon's worldwide markets.
First of all, you should think about which countries you would like to expand into. Although Amazon simplifies the so-called "cross-border trade" immensely, you will not get away without work here either. That's why it's essential to limit your available resources to those countries and markets that can be expected to deliver real added value to your business. For risk-averse or particularly inexperienced traders, for example, it is a good idea to take a sequential approach. This involves first expanding into one or a few countries, usually located in the vicinity, and then expanding the sales area step by step.
An in-depth opportunity/risk analysis varies greatly from product to product and market to market, and is often not even necessary. Nevertheless, it is necessary to answer some basic questions aimed at identifying absolute no-goes. This also includes the respective competitive and market situation on the specific Amazon marketplaces, which can be completely different in America or Australia than e.g. in Germany. In this context and among other factors, you should ask yourself the following questions:
Is there a fundamental demand for my products in my target country? Do my products offer a real added value (possibly in combination with a bundle)?
Does the competitive situation in the specific Amazon marketplace allow for more (successful) sellers? What is the quality of the existing product listings?
What additional costs do I incur through Amazon global selling? And in that regard: Do I want to use one of Amazon's various fulfillment services?
Can I sell my products in the target market without further ado? Do they comply with the product standards in the country (size, format, connections, etc.)?
Is there a sufficient margin or can I achieve sufficiently high prices in the target market to make a sale worthwhile? Keep in mind: The tariff and sales fees vary from marketplace to marketplace (overview of fees).
What are tax laws and obligations in the target country and how do they affect my business (more on this in the next section)?
Are there any specific local legal requirements or guidelines that I need to follow when selling my products? See also: Amazon Product Restrictions.
Provided you have completed your research and have not encountered any insurmountable problems, the first important step has already been mastered. Let's continue with the country-specific conditions.
Tax regulations in the respective destination countries should be carefully researched
Whether with or without Amazon: One of the biggest bureaucratic hurdles on the way to European or global sales is probably the various tax regulations. As an exception, Amazon itself does not provide any direct assistance in that regard. However, the company maintains a registry of various affiliated service providers in the form of the "Service Provider Network", which can support you in many areas (accounting, taxes, compliance, etc.).
Nevertheless, we recommend that you consult a tax advisor familiar with the subject matter before the actual start of the sales process. Once again, the right preparation will save you a lot of trouble and headaches later on. In the following section, we would like to give you a brief overview of tax matters, although of course there is no claim to completeness.
If you store your goods abroad, you will always need a sales tax identification number (VAT ID) for the country in question. This VAT obligation also applies within the EU and in connection with shipping by Amazon. Shipments of goods abroad, on the other hand, are generally tax-free, provided you have a valid VAT ID and proof of shipment. The latter are not provided by Amazon itself, but are regularly requested by e.g. German tax offices. Without this proof, there is a risk of excess additional VAT payments, which can cause serious financial difficulties for retailers. So-called pro forma invoices (in accordance with § 17c of the German Value Added Tax Service Ordinance) provide a remedy.
From a tax perspective, export deliveries are deemed to exist if deliveries are made to non-EU countries – as is well known, this already includes Switzerland and Great Britain. In the country of origin, these are also exempt from VAT, as taxation of the goods usually takes place in the country of destination (usually in the form of import VAT). However, the following also applies here: tax exemption – and thus avoidance of double taxation – only applies if this can also be documented in the form of export certificates. This includes the so-called documentary and accounting evidence (read more about this here).
All in all, it can be said that the tax aspects of international or worldwide online sales should not be underestimated, even in connection with Amazon global selling, and are perhaps the biggest bureaucratic hurdle. Even though numerous tools can help with the handling of tax accounting and similar regulations apply in many countries around the world – outsourcing these processes to a professional can definitely pay off, especially for inexperienced merchants. Amazon itself provides an initial overview of the tax regulations of each marketplace country on this page.
Attention: Other country-specific aspects must also be taken into account!
As already indicated, many uniform regulations apply specifically throughout the EU as far as importing and selling from abroad is concerned. Unfortunately, exceptions confirm the rule here as well. From a global perspective, many countries are literally "cooking their own soup", which is why you should subject your selected target countries to close scrutiny.
Poland, for example, which incidentally handles the most Amazon transactions within the EU, has a special tax law: Since the beginning of 2020, the so-called "JPK declaration" has replaced the classic VAT declaration of the country. This involves monthly reports based on all transactions, without which the Polish tax office can deactivate your existing VAT ID – and thus make shipments to Poland taxable. So especially in connection with fulfillment programs such as pan-European shipping, you should definitely pay attention to this.
Another well-known example is the prevailing laws regarding product liability in the United States. If no special precautionary measures are taken in the form of labels and information plaques or insurance policies, exorbitant claims for damages can quickly arise. This can be countered by using agencies that specialize in selling via Amazon in the USA. You don't have to avoid the promising American marketplace by any means – after all, according to a study by the payment service provider PayPal, about 34% of all Americans have already ordered abroad.
In addition, there are different requirements with regards to product safety, environmental protection and intellectual property rights. In order to be on the safe side legally when selling your products globally via Amazon, we therefore recommend that you contact a specialized lawyer in advance. It is true that much of the necessary information can be obtained on your own, for example via Amazon's own information page on taxes and regulations for Amazon worldwide sales. However, scope for interpretation, special regulations and not least possible changes of regulations over time make professional support a sensible consideration in any case.
Step-by-Step Guide: A few steps to international sales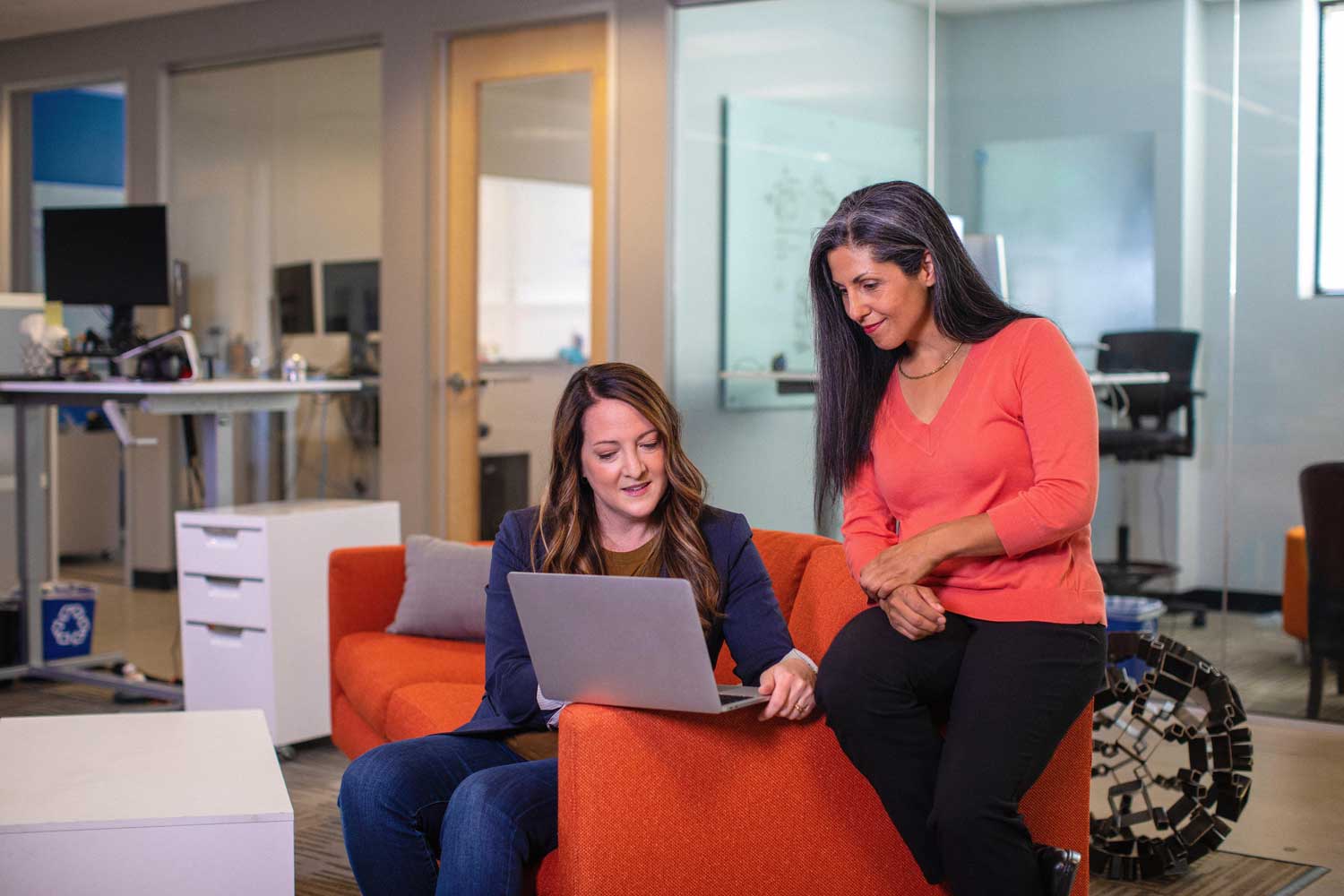 By completing the necessary preparations, you have already done a lot of the work. Amazon global selling on the worldwide marketplaces is just as simple as on the home marketplace. The remaining steps you will learn in the following section. Finally, we also provide a number of helpful tips that can greatly simplify setting up and maintaining your Amazon store.
Setting up new seller accounts: "Unified Accounts" ensure easy cross-border trading in Europe and North America
Many national merchants may not even know that you can already sell on all European marketplaces with your existing seller account. Because regardless of which European Marketplace site you registered at the beginning – as a "European seller account" it automatically includes the other marketplaces as well. The advantages: You save yourself a separate registration and manage your Europe-wide business from one central account.
In order to offer your products in the other countries, you only have to enter or create the respective offers on the corresponding marketplace pages. There is no automatic synchronization, but it can be easily set up via the international offer creation feature. Please note that you are also responsible for complying with all legal and tax regulations when selling within Europe. Also the internal Amazon regulations as well as product-related sales fees may differ from marketplace to marketplace.
Should you want to sell globally with Amazon, on the other hand, separate registration with the respective Amazon marketplace is necessary, whereby the same principle applies to the North American marketplaces as to the European ones. Note that additional documents may be required for registration. For example, for registration in the United States (and thus also Canada and Mexico), in addition to a bank account, valid credit card and telephone number, a completed tax form is required, which is first determined via an online questionnaire. In addition, scans of your ID card, passport and account statements may be required.
Practical tip: You can completely avoid additional costs with the fixed monthly basic fees. This is because Amazon offers worldwide sales in the form of the so-called "discounted subscription fee" at a price of $39.99 (USD). All you have to do is link your various marketplace accounts. As a seller, this benefits you twofold, because in addition to bypassing multiple marketplace fees, it allows you to centrally manage your stores from one seller account. Learn how to link your international accounts in no time at all here.
Listing your own products on Amazon: Things you need to consider for worldwide listings
Once all your seller accounts are ready to go, you can start creating your product listings. Basically, the same rules apply to Amazon global selling as to the creation of listings on e.g. the German Amazon Marketplace. You may have already read about these rules in our article on tips & tricks for opening a store. In a nutshell, the most important factors are the following:
Meaningful, sensibly structured product titles that pick up on as many keywords as possible and highlight key features and benefits.
High-quality images, preferably in JPEG format; use all 7 image files; "clean" main image as well as secondary images for further presentation.
Highlight key features and unique selling points in product attributes, incorporating various keywords and synonyms of the product name; attributes of approximately the same length with a maximum of 200-250 characters per feature
Deposit "backend keywords" in Amazon Seller Central that are not already included in the listing as alternate keywords or keyword variations; use 50 characters per line to reach the full potential
An international listing thus differs from your existing ones mainly in terms of language. But beware: What sounds obvious and simple at first, often becomes the undoing of inexperienced traders. In the highly competitive Amazon Marketplace, a simple literal translation is usually not enough. Rather, you need to make individual adjustments to ensure that the content component does not lose its importance – and that the cultural conditions of the target country are taken into account. For example, advertising texts and product descriptions in countries such as the USA are often worded more "luridly", as it is the case in e.g. Germany. By the way, numerous apps and platforms help you to find the right keywords for your new languages, for example this free tool from "Sellics".
At the latest for languages that you do not master yourself at a very high level, professional translation services such as Language Wire or Gengo can be worthwhile for the reasons mentioned above. Of course, this always means an initial investment that should not be underestimated. However, especially with global selling on Amazon, an excellent product listing can pay for itself in no time at all. For orientation: Germany accounted for only 7% of global sales in 2019 with as much as around 20 billion euros.
Bonus tip: With magnalister, you can link well-known online marketplaces such as Amazon and eBay directly to your own online store – and benefit from increased efficiency in multi-channel sales of your products
Despite Amazon's support, simultaneous global selling on the international marketplaces naturally involves an increased coordination effort. In order to prevent the additional work from getting out of hand as expansion progresses, you should focus on efficiency-enhancing strategies from the outset. One way of implementing this is to use various applications and tools that automate processes and thus save not only staff overheads but also your own time resources.
For retailers with their own webshop, our listing tool magnalister is the ideal and cost-effective option for multichannel sales via Amazon and many other platforms. The plugin offers everything you need for effective management between your online store and (international) marketplaces – making it much easier for you to get started as well as for ongoing product and order management. At the same time, the parallel setup of an independent online store can be useful for existing Amazon merchants to realize synergy effects and to avoid Amazon global selling costs at least in parts.
The magnalister plugin is available for many of the well-known webshops and can be tested in a 30 day free trial with full functionality.
With magnalister you benefit from the following features for efficient multi-channel distribution:
Central product upload: Time-saving and efficient upload of products to all connected marketplaces
Price synchronization: Prices are matched fully automatically or individually (per marketplace)
Inventory synchronization: Current stock levels are synchronized and thus unwanted cancellations are avoided
Automatic order import: Import and manage marketplace orders
Attribute matching: Match product variations and features with marketplace attributes*
Order status matching: Automatically match order status (e.g. "shipped" or "cancelled") with marketplaces
Invoice upload: Send invoices automatically from the webshop
Interface customization: Customize the plugin via so-called hook points as you desire**
* Not supported by all marketplaces
** Requires programming knowledge. Not available for cloud (SaaS) systems, as no intervention is allowed by the manufacturer.
Experience all the features of the magnalister interface in detail in a free on-screen tutorial from magnalister.
BOOK A FREE ON-SCREEN TUTORIAL NOW
Conclusion: Amazon global selling is less complicated than often assumed – and with good preparation, doable for everyone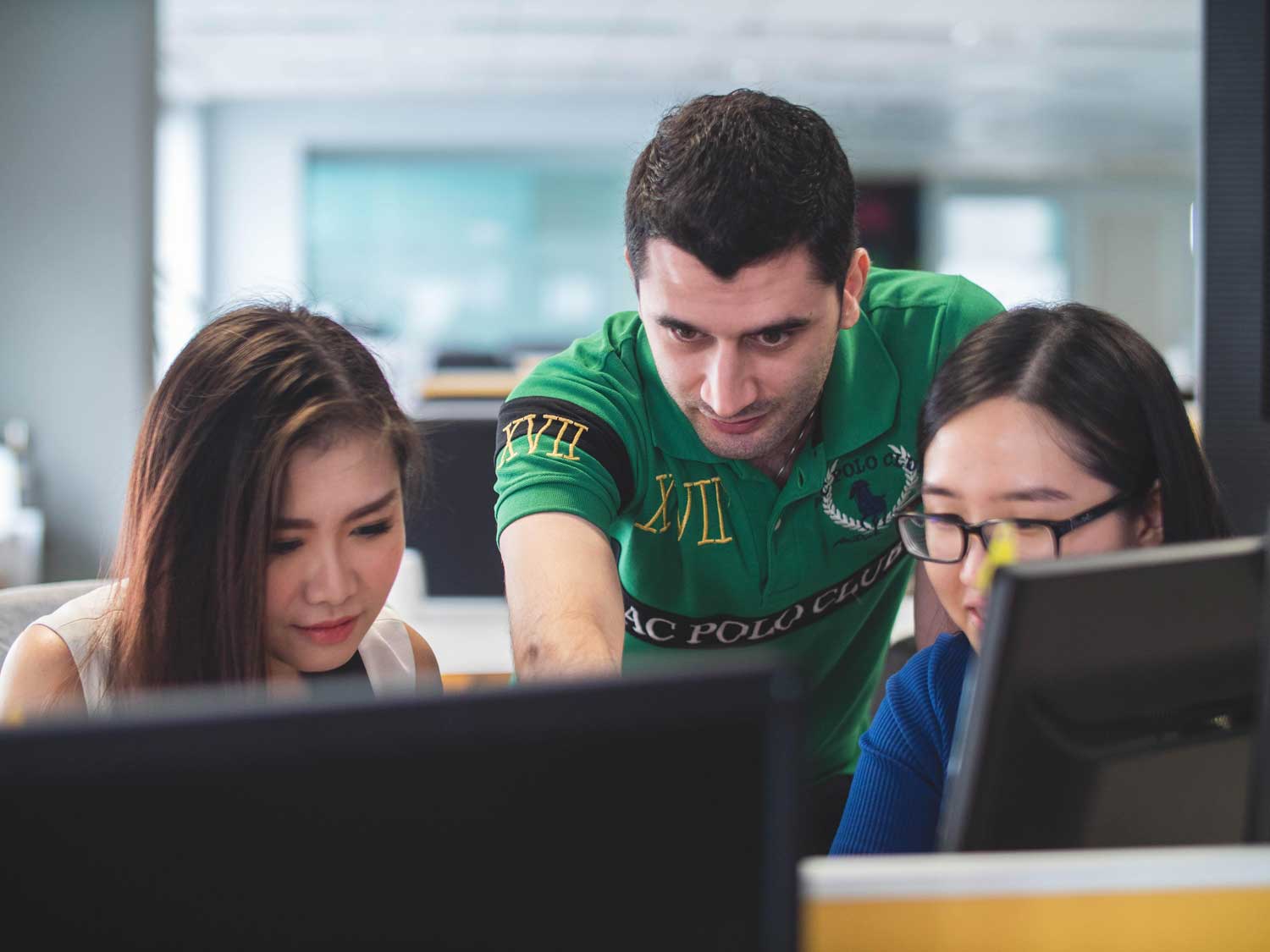 To sell on Amazon's global stores can make absolute sense, not only for merchants who are already successful in the national marketplace and are gradually reaching their sales limits. It can also open up a lot of new opportunities for those whose business is subject to seasonal fluctuations or who simply see strong potential for their products abroad. As a retailer, you benefit not only from the immense reach, but also from numerous Amazon-owned service tools and fulfillment programs that greatly simplify cross-border trade.
At the same time, there are a few things to keep in mind especially when doing Amazon worldwide business, which we have highlighted throughout this article. While the market-related research can be carried out independently if you have sufficient knowledge, you should always rely on professional support for important tax and legal questions. This will not only save you a lot of time and hassle in case of doubt, but also build a sustainable solid foundation for further expansion of your business.
Another way to increase efficiency and create long-term economies of scale and synergy effects can be to sell your products in parallel via your own online store. In this context, we would like to refer once again to our plugin magnalister: As an interface between your online store and many well-known online marketplaces including Amazon, our tool effectively supports you in the area of product listing and order management, so that you can fully concentrate on selling your products and the expansion of your ecommerce business.