Start Your Journey to Success With Your Very Own WooCommerce Online Store: Starter Guide – Learn All About This Popular WordPress Shopping System
WooCommerce is generally known as one of the most popular and most powerful shopping systems. At the beginning of 2020, an impressive amount of over 3.3 million websites opted to use this e-commerce tool, which is to be understood as a plugin for the content management system WordPress. To put it in perspective: this accounts to more than every 4th online shop worldwide using this versatile shopping system and making it the most used around the globe, clearly preferred over its competitors, such as Shopify or Wix Stores, mainly thanks to its wide-ranging and well-rounded features.
Even in other markets, WooCommerce's fame is rising quickly to the top: With every 10th e-commerce website using this powerful tool, its growth tendency is continuously increasing. The downside? This plugin was developed in the US and thus, it generally follows US rules and regulations. Non-US businesses must be aware of the properly lawful use of WooCommerce and should keep some important details in mind that go beyond the initial download and installation of the WooCommerce setup. Many businesses still think this is a bigger challenge than it actually is – and our following article will lay out what you need to know.
Besides the different core functionalities and the advantages as well as disadvantages of this high-performing open-source software, we will show you everything you need to consider in order to use your online store successfully and lawfully. Plus: we'll help you master any challenges that you may run into. Our detailed overview of the WooCommerce setup process highlights the initial steps of downloading and installing this WooCommer plugin so that you reach your commerce goal and product sales successfully in a timely manner.
By the way: Did you know that our listing tool magnalister makes it super easy for you to take your products directly out of WordPress and make them available to the biggest national and international online marketplaces, such as Amazon, eBay, etc. We will address this in detail later in this article. Want to find out more about the core functionalities of the magnalister's marketplace interface and the possibility to test this plugin with a 30-day trial with all its features? Click here!
Connect Amazon per magnalister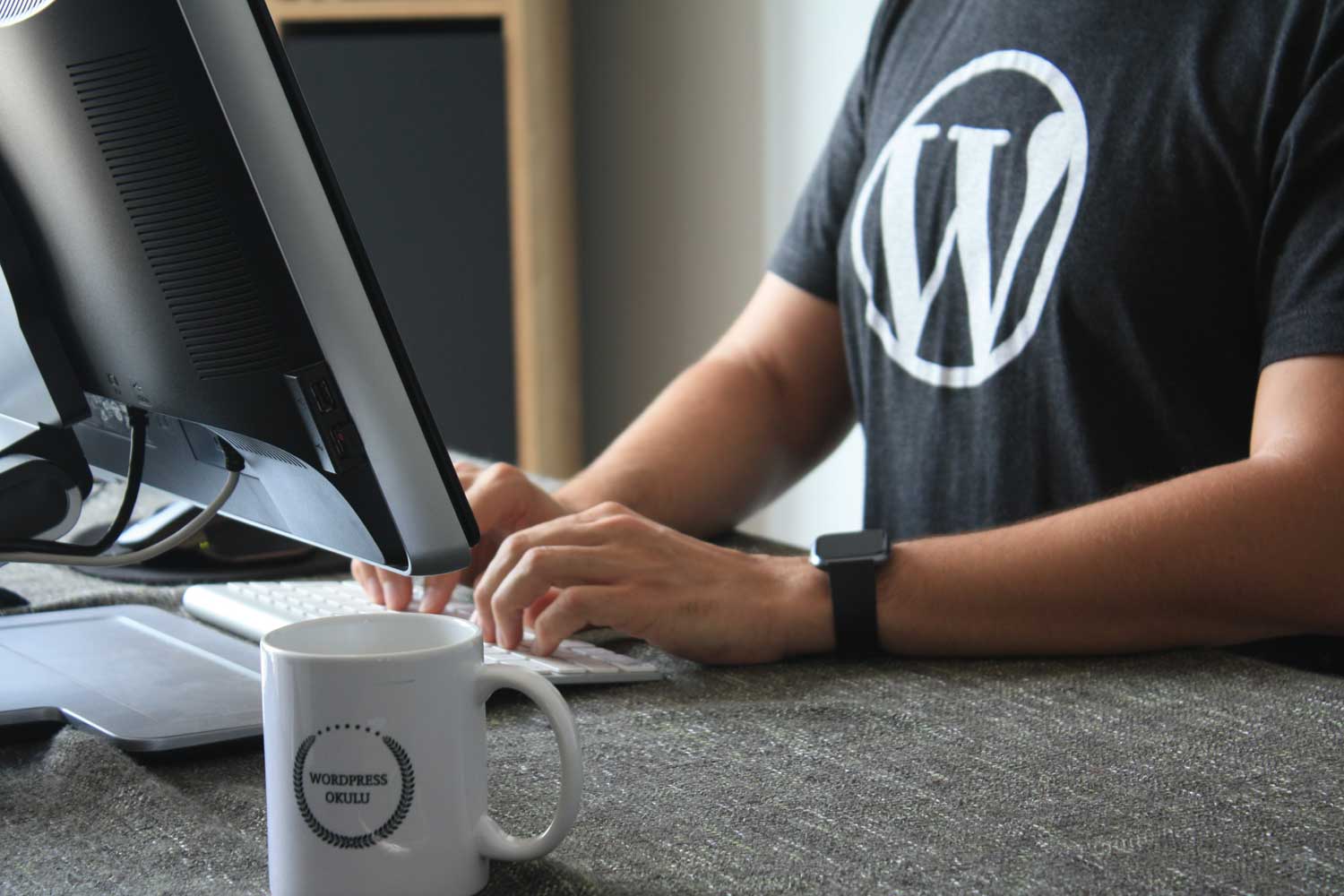 Table of contents
What is the WooCommerce difference compared to other known shopping systems – and how it affects you, as the merchant
Background knowledge: The base of WooCommerces is called WordPress
Opposite to other shopping systems that are popular to non-US businesses, such as Shopify or Shopware, WooCommerce is not an autonomous e-commerce platform. It is rather an enhancement, a free-of-cost plugin, that is included in the content management system (CMS) WordPress and that allows to create the functionality of an online store, offering a smooth integration into an oftentimes already existing business website.
In 2003, WordPress was started as a niche solution to blogs and smaller websites. Today, it holds the absolute top spot when it comes to content management systems – about a third of all existing websites worldwide are currently being managed using WordPress (status: August 2020). The software is an open-source project and based on the scripting programming language PHP. This means that the so-called WordPress foundation is constantly being developed further by a dedicated team of programmers and provided to the public in the form of newer versions (most current version: 5.4 "Adderley", published 31st of March, 2020).
As a seller using WordPress, you will benefit immensely from the high level of user friendliness. Once the initial download of the installation package is complete, setting up your own website is easy and comfortable. This process runs using your web browser and usually does not require any specific or extraordinary programming knowledge. Your website and your online store are being created at the same time and align perfectly. Yes, it's that simple.
The free WooCommerce plugin converts your WordPress website into your high-performing online shop
Besides its great user friendliness, another essential advantage when using WordPress is the functionality to enhance your website by applying freely available plugins that most times are even free of cost. One of these plugins that are freely available AND free of cost is the WooCommerce plugin, a feature that is currently being used by at least 22% of the top one million most successful e-commerce websites worldwide (status: August 2020): The download is basically available free of cost, by setting up your WooCommerce online store, you automatically create a online store functionality that is fully integrated into your WordPress website and directly managed via the administrative page.
The key to this effective feature is that this shopping system strategically follows the main aspect of Content Marketing: the unique symbiosis of a website or blog and its integrated shop provides a perfectly aligned experience for the website visitor. This is one vital aspect as to why many successful blog users, whether they are active nationally or internationally, use the WooCommerce plugin, profiting from the fact that they can offer their products related to topics that the existing audience is interested in purchasing. This means a financial gain of an already existing website traffic. On the other hand, you can be a newcomer to business online stores and profit from the so-called 'inbound marketing strategy'. What this means is that you use your chosen website content to address your target audience directly and simultaneously get to put your products in front of their eyes.
Numerous benefits of the popular shopping system WooCommerce that you will profit from
First off: The WooCommerce plugin is essentially well-suited for all types of online businesses. Whether you need a online store to sell physical or digital products, whether you sell intellectual property or immaterial goods, such as concert tickets, services, or webinars, whether you need a place to offer memberships or individual payments, this well-round and diverse shopping system provides a variety of possibilities, respective to your product. And it doesn't stop here: even the option to connect to affiliate mechanisms, meaning the placement of external products, for example from Amazon, onto your own online store is possible with this creative WordPress enhancement.
However, WooCommerce brings up certain challenges, especially for non-US businesses due to its legislative environment. What is WooCommerce and what are those challenges? Read the following two sections to find out more.
Relatively easy content management that includes countless feature enhancements
This number one shopping system worldwide offers two major advantages: managing this system is relatively easy and its surface is very user friendly, especially for a system with such high performance potential. The number of possibilities for further functional enhancements are countless, enhancements that you will most probably need for your very own online store and that other shop system alternatives cannot integrate. While some of these enhancements have a service fee, the wide range of options, such as the support for diverse payment or shipping methods, or the implementation for coupon codes or subscription models, are covered and leave no wish unfulfilled.
The greatest advantage yet: All of these enhancements do not have to be programmed individually and they do not have to be manually integrated into existing structures. They all can be installed as a plugin for WordPress, easily and comfortably, just like WooCommerce itself. To date (status: August 2020), there is an impressive total of 55,000 plugins for WordPress being offered – many of those plugins provide an added value when used in combination with WooCommerce. What does this mean for you and your online store? Maximum functionality and minimal hassle.
Code adaptation: Customize your very own WooCommerce online store entirely and fully according to your vision
As beginner-friendly as WooCommerce is in many aspects, the program is based on a rather simple modular design principle, just like some of the other known shopping systems. This modular design principle, as briefly mentioned previously, is scripted in PHP as an open source software, meaning its code is being updated constantly and made available to the general public. The positive? Individual adaptation of the source code can be customized to your particular vision and your business requirements.
If you do not have the necessary programming expertise, you can simply use the countless amount of pre-fabricated code snippets that are freely available online and that only need to be copied into your existing code in order to reach that customized effect. Plugins like 'code snippets' make this process even easier thanks to the graphics used on the user surface. Alternatively, you can always hire an agency, specialized in website content management, for your particular needs.
Easy internationalization: The WordPress multi-language plugin (WPML) lets you easily translate your WooCommerce online store into other languages
One very challenging aspect when using other shopping systems is the aspect of internationalizing your business. Your WooCommerce online store will handle this without any problems: fluent translations of your native language into other languages, including the support to change currencies. With help of the reliable plugin 'WPML', all and any content of your online store can be automatically translated into other target languages, while currencies and other units, for example measurements, can be modified individually.
Pro-tip: Even if you initially only plan to sell your products domestically, you should keep in mind that there is the option to internationalize your WooCommerce online store. Be aware that once your online store infrastructure is set up and your business is running, an expansion to other markets will be increasingly difficult and slow if using an unsuitable shopping system.
Pro-tip: use the magnalister plugin to connect your WooCommerce online store directly to popular online marketplaces, such as Amazon and eBay.
Many online business entrepreneurs choose to offer their products on other online marketplaces, such as Amazon, eBay, etc, parallel to their online store in order to reach a wider audience and create a broader sales spectrum for their products. Unfortunately, this usually entails a significant increase in administrative efforts as well as additional challenges, such as the manual synchronization of the product inventory. Our very own listing tool and WordPress plugin called magnalister can be a helpful tool in order to avoid this inconvenience. As the connecting point between your online store and many national as well as international online marketplaces, including Amazon and eBay, our tool will support you effectively in all aspects of article listings and order management.
Use magnalister and benefit from having an efficient multi-channel business with the following features:
Central product upload: upload your articles quickly and efficiently from WooCommers onto any of the connected marketplaces
Attribute matching: match any product types and features with the attributes used on the market place*
Price and inventory synchronization: choose to either synchronize your prices automatically or manually (per marketplace) and synchronize your current inventory in order to avoid any order cancellations from your side
Automatic order import: import and manage all market place orders inside your very own WooCommerce online store
Order status synchronization: synchronize your updated order status automatically with all marketplaces (for instance, "Sent" or "Canceled")
Interface customization: customize your plugin using hook points**
*not supported by all marketplaces
**programming expertise required
The magnalister plugin is available for many well-known online stores and can be tested with all of its features with a free 30-day-trial.
Get your free 30 day trial of magnalister now
What WooCommerce challenges you should expect – and how to successfully master them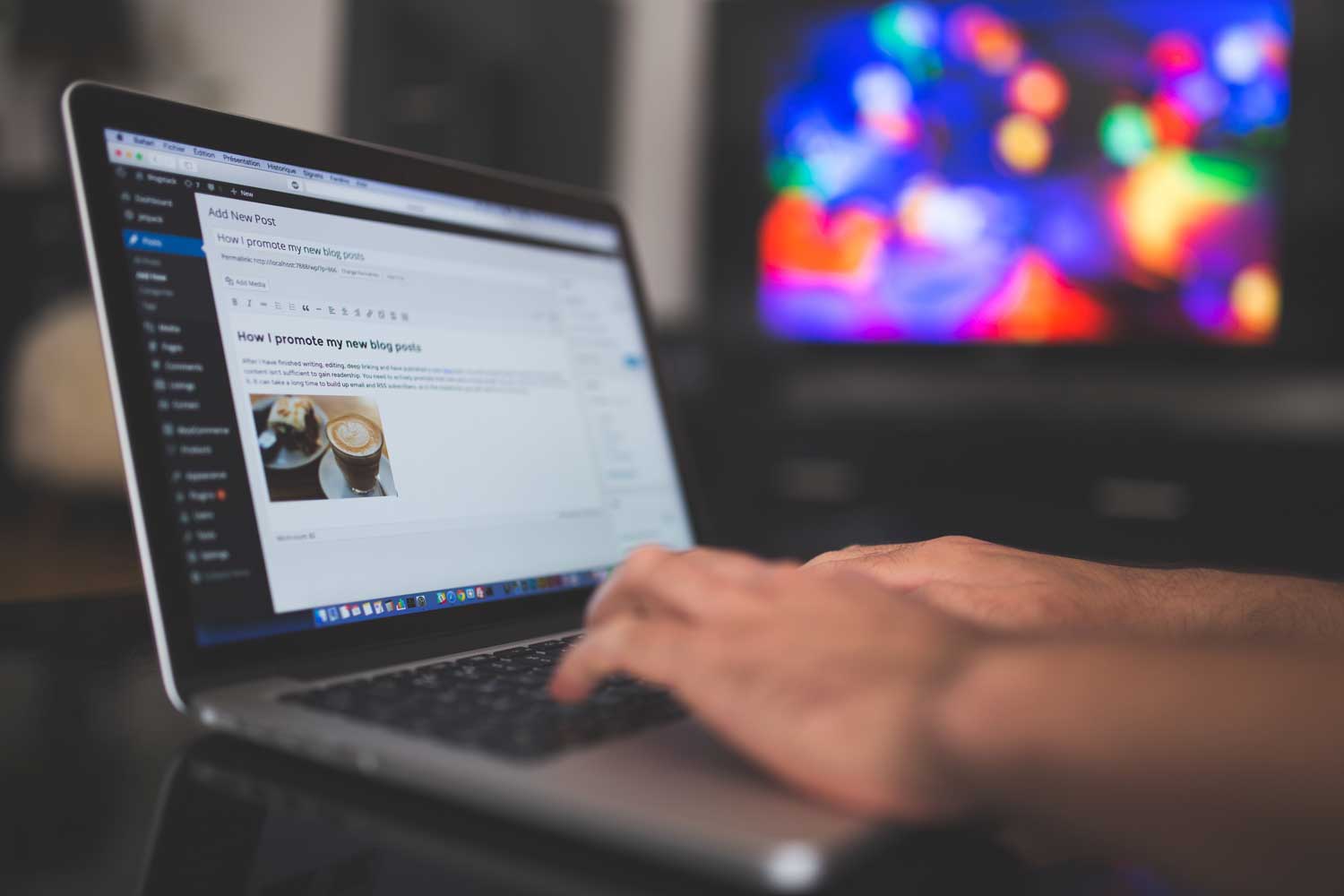 Special [non-US] binding legal frameworks: This is how you will stay on the safe side
WooCommerce is available for download and can be setup in many languages but was developed in the US and therefore follows the US binding legal framework. Luckily, there are third party plugin providers, such as "German Market", that are helpful. Business regulations specific to other countries can be modified using this tool, adding regulations regarding shipping costs or delivery estimates. Respective to the industry, specific laws and regulations can be modified without leaving any loopholes.
But be careful: Even the best plugin is no guarantee against unlawful practices, liability is your responsibility as the online online store owner. It is essential to your business that you are aware of any and all current regulations pertaining to your product industry in order to modify any adaptations. For more information, contact your local chamber of commerce, for example IHK München.
Website security is the highest asset – as a WooCommerce user, this asset is in your hands and in your hands only
Because you manage your website autonomously using WordPress, website and online store security, and thus, all user and customer data, are your responsibility. This should be your first priority. It is often impossible to win customers back after their trust was lost.
As a general rule, follow these basic aspects in order to provide an essential part of security. Choose a professional hosting server – studies show that websites being hosted by unsecured servers are hacked more often – create sign-up forms with complex user information, data encryption (SSL or TLS), and use the most current WordPress version. We recommend you back up your WooCommerce site frequently, either automatically using your host service or manually.
Watch out: There is a risk in security gaps when using third party WordPress plugins so make sure you only use as many as you actually need. Read our article about the setup of your WooCommerce online store to learn more about options, such as specific settings, plugins, and external tools that can increase security.
Installation guide: How to set up your very own WooCommerce online store in no time
What are the WooCommerce requirements you need to meet to install WordPress?
As mentioned, before you can begin your WooCommerce set-up, you must install WordPress. Different than using the proprietary online store Shopify, you are not a mere user but rather the autonomous owner of your website.
This means you will need a host for your own infrastructure, which provides you with the necessary online storage space, and a domain, which will be your website address. Your host of choice will provide the additional important pieces to your website: an encryption protocol for a secure data transmission between your website and its visitors (SSL or TLS certificates), a MySQL database that meets your requirements for saving and storing functions as well as an FTP access (File Transfer Protocol). Latter is what allows the upload of WordPress installation data onto your server. These can be easily downloaded on the official website (de.wordpress.org/download) and installed within minutes.
By the way: Many host providers offer an automatic WordPress installation. After choosing a web space, WordPress will be installed in the background and a database will be created and connected. Some examples for popular and reliable host providers are Raidboxes, HostPress, or Kinsta, which specialize, like many others, in WordPress hosting and dispose of the comprehensive expertise. Of course, the choice of host provider depends on your personal preferences.
In conclusion, the following components are required in order to set up your WordPress website (status: August 2020):
web host
domain
MySQL data base (version 5.6 or newer)
SSL/ TSL certificate
PHP support, version 7 or newer
FTP access
WordPress installation data
These requirements match almost all system requirements needed for the installation of WooCommerce. In addition, make sure that your so-called WordPress Memory Limit includes a minimum of 128MB to ensure a smooth online store performance. Simply said, this is the limit of your storage memory, given by your web host, that will be used to execute the PHP processes.
Follow these few simple steps to install and set up your WooCommerce
Installing WooCommerce is super easy. Follow these steps:
Log in to your existing WordPress account.
Use the tabs "Plugins" and "Install" to search the navigation menu for any application. Type "WooCommerce" into the search bar and press enter.
The search results should now show you the plugin. Click on the button "install now" to start the installation process.
Once completed, this same button will change to "activate". Click on "activate" to start the set-up assistant.
Though you can choose to set up your online store without the set-up assistant, a feature that will automatically create essential parts, such as the check-out or the shop itself. For business owners with little to no technical knowledge, this is highly recommended and offers an easy start. All WooCommerce settings can be easily changed at any time.
What is the WooCommerce installation assistant? These following steps will be managed:
Enter your basic business information: location and address, currency and product type (for example, physical or digital) 
Manage your payment options for offline payments, such as direct deposit, and online payments, such as PayPal. Additional plugins offer further flexibility 
Set measurements for your weights and dimensions as well as your shipping zones, which will become a vital aspect once you start shipping your products. If you only sell digital products, you can skip this step.
Upon agreeing, recommended plugins, such as Facebook and Mailchimp, will be pre-installed. If you choose not to use these, simply remove/undo the check mark next to the respective program.
Upon agreeing, your shop will be connected to Jetpack. Jetpack is an official product by Automattic and has become a popular plugin for WooCommerce because it provides various features in regards to advertisement, security, and data analysis. But careful: a non-US WooCommerce online store must check the conformity with domestic privacy regulations because all user data is being saved and managed according to US law. When in doubt, skip this installation.
The basic installation is now complete. Go to your dashboard to check additional WooCommerce settings, how to create and manage new pages, how to change the design, and, of course, how to upload your products. Our separate article "Installing WooCommerce in WordPress" will explain exactly how this works.
Summary: WooCommerce is used as a great sales tool for your online store and offers both starters and advanced users great sales potential
The WooCommerce plugin is free of cost and offers a unique e-commerce solution for online businesses. The WooCommerce website is part of the most used content management system WordPress and as such, offers an interactive interface between your business website and your online store that are aligned perfectly and go hand in hand. Countless plugin enhancements work together to create a powerful and professional online store that lives up to its full performance potential – even if some enhancements come with a service fee.
Most importantly: The possibility to grow your business and extend your WooCommerce online store to international markets, while making your online business available in many different languages, is an easy task for this comprehensive plugin. The open-source principle gives you full control over your online business and ensures that individual elements and their functions can be customized and modified according to your business vision.
Of course, there is a downside: Opposite to the simple modular system that Shopify and Jimdo use, the WooCommerce plugin does require some basic technical knowledge; server and domain have to be created prior to starting your WooCommerce online presence. Furthermore, you as the WooCommerce online store owner are responsible for the security of your business website and for the protection of your customer data. Last but not least, your WooCommerce online store has to conform with your country's legal framework. In short: making sure your content and online store are up to date, secure, and lawful is a high priority and is not fulfilled by simply downloading the newest version.
In conclusion, the WooCommerce plugin is an extremely high-performing e-commerce solution that tends to even the most demanding business owner. On the other hand, this software requires more effort from the website owner. Fortunately, there are numerous WordPress plugins that focus on maintaining the security and simplifying the individualization of functions, making the WooCommerce plugin in WordPress very user-friendly.
And remember: Our plugin magnalister serves as the interface between your WooCommerce online store and many well-known online marketplaces, which makes it an efficient and effective tool when it comes to article and product listing as well as order management. We'll take care of your online inventory so you can focus on your products and your business growth.
Click below to start your free 30-day trial and experience the ease of having a central product upload, directly from your online store, a completely automatized price-matching and inventory synchronization between your WooCommerce online store and other market places, and lastly, a fully automatized order status update with an efficient multi-channel system for your products.
Save time and money and test the magnalister plugin now!