The Great Diversity of WooCommerce Features for Your Online Store: An Overview on How to Get the Most out of it
Based exclusively on the number of installations, the ecommerce platform WooCommerce takes up a market share of an impressive 29%. There are currently over 600,000 websites using this high-performing shopping system, which can be used for free in its basic configuration and is exceeding user expectations thanks to its enormous diversity of WooCommerce features. This is why WooCommerce earned the number one spot on the list of internationally most-used shopping systems, leading in front of its competitors, such as Shopify or Wix stores.
Even non-US businesses favor WooCommerce for their online stores for obvious reasons: As a so-called WordPress ecommerce plugin, this smart shopping system is an enhancement to the Content Management System (CMS) WordPress, which is used for, believe it or not, 37% of all websites that exist worldwide (status: September 2020). And even non-US markets prefer WordPress. In Germany, for instance, this versatile CMS takes up a market share of 63% – especially bloggers embrace this open source software that was created by the US American distributor Automattic.
WooCommerce is an ecommerce plugin for an existing website or blog and works as an enhancement that converts a basic website into a fully comprehensive online store with all its functionalities so that store owners do not have to revert to an external ecommerce solution in order to manage their sales successfully. In other words, the website content and its corresponding online store are managed from one central spot and are thus, are aligned perfectly. For instance, if you host a successful blog about vegan nutrition and you decide to offer an online cooking class for your readers, you can simply embed this as a digital product and directly connect it to your blog content, giving it an ecommerce purpose – now you can convert your existing website visitors into potential buying customers.
This article will lay out and summarize the entire range of service products that the WordPress ecommerce plugin WooCommerce offers for its online store functionality. First, we will take a look at the basic and free-of-cost standard functions, such as the product upload, marketing strategies, including recommendation marketing and discount campaigns as well as performance reports. Next, we will highlight a couple of popular functional enhancements (plugins) that will help make your WooCommerce online store more flexible and its performance more effective and efficient. These include online store and profit optimization tools but also plugins needed to introduce your online store to the international market, such as automatization programs for marketing campaigns and creating excellent customer service.
Pro-tip: Our listing tool magnalister allows you to easily connect all of your products directly from WordPress into some of the biggest domestic and international online marketplaces, such as Amazon, eBay, etc. Learn more about the core functions of the magnalister interface and the possibility to test this tool for free with all its functionalities for 30 days.
Table of contents
WooCommerce features: functionalities that are free-of-cost for your online store in its basic configuration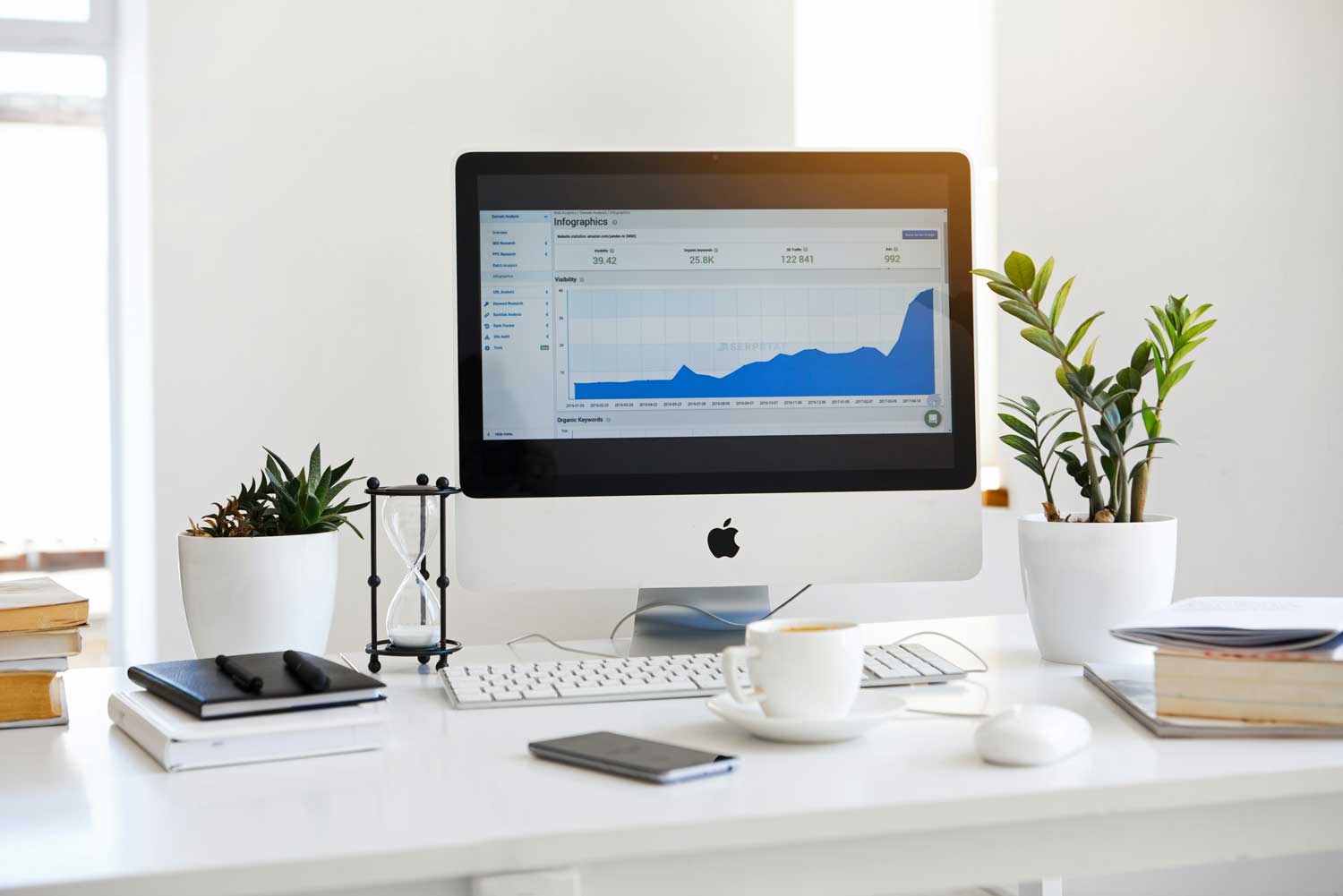 WooCommerce is a WordPress ecommerce plugin that basically can be downloaded and installed for free from your WordPress website. Click here for our reader-friendly and comprehensive guide about the initial set-up of your WooCommerce online store.
If you do not have high requirements for your online store presence and its matching theme – meaning the design template – , you can manage your product sales with little to no cost. The following paragraphs will show you, which functions can be used in its basic standard version – and how to use these to your advantage. 
Physical, digital, or affiliate products – WooCommerce makes it easy to list any product
Through the WordPress navigation bar, you can easily upload new products, categorize them, and add different characteristics (for instance, color and size) as well as tags. This improves the user-friendliness of your website and offers your potential customers a quicker and easier way to find what they're looking for.
One huge WooCommerce advantage: During the product upload, you already have the full flexibility regarding the essential type of your products. These WooCommerce variable product options allow you to upload any type of product onto your online store, whether they are physical products, virtual or digital products, such as online classes, or affiliate products – WooCommerce makes it incredibly easy to upload any type of product onto your store. In addition, this WordPress ecommerce plugin supports the sale of downloaded goods: in this case, your customer receives a download authorization at the moment of purchase in order to download products such as a software, audio books, or music titles.
Recommendation Marketing: Boost your sales through up-sales and cross-sales
When uploading your products, WooCommerce offers a range of variable product options that increase your chances of starting a successful online store from the get-go – and all of this without any additional, fee-based enhancements. One of these options is located under the menu tab 'Linkable Products'. It may sound complicated first but this option is nothing different than the classic marketing strategy of introducing up-sales and cross-sales.
For every uploaded product, there are links to similar, highly qualitative products that aim for a higher profitability ('up-sales'). These enhance the functionality to the originally chosen product, for instance, up-selling printer cartridges as an enhanced addition to the printer that the customer chose. Those up-sales are shown to the end user on the actual product page or rather, on the check-out page. A functionality that can significantly increase your sales volume and profit.
Pro-tip: It is extremely important to satisfy the needs of your potential customer by only showing content-related and similar products in order to avoid a cannibalization effect. If the suggested up-sales products are essentially too different, the impact remains intangible. But if they are too similar, they easily compete with each other, in which case you can be lucky if only one of the products is purchased at the end. Choosing the right product combination requires a lot of experience and can vary among industries. It is safe to say: the proof of the pudding is in the eating.
Versatile coupon and discount options for effective promotions
One of the most effective marketing strategies has been and will be the discount method – whether it benefits to increase your basic sales volume or it results in an increase in leads, meaning contact data that is given away in exchange for a coupon code. But even here, WooCommerce offers an easy and practical solution. Use the tab 'Coupons' in the WooCommerce navigation menu inside the WordPress backend to quickly create new coupon templates.
The store owner remains in total control in regards to the conditions that the coupon is based on. This ensures an optimal strategic focus point based on your business requirements: Choose between discounts with fixed amounts or on a percentage basis, between single product articles or a price cut applied to the entire shopping cart, set up certain usage restrictions, such as minimum and maximum price per order, and define the usage limits per coupon or per user. And of course, you can also exclude individual products or entire categories from promotions.
"What gets measured, gets done": reports and statistics functionalities
In this day and age, data has become the 'gold of the digital age' – and create an important base for decisions regarding needed improvements for any online store owner. In its basic version, WooCommerce features two valuable tools for your store performance analysis that provide you with a great range of valuable information within minutes. By clicking on the tabs 'WooCommerce' and 'Reports', you receive a quick glance at your basic performance key figures: gross and net sales, sold products, refunds and, if applicable, the value of used coupons. These key figures can be filtered as a chosen time frame, as specific products, or as categories. All reports can then be simply exported as a .csv file and used for your own accounting and bookkeeping.
The second option is located under the main menu tab 'Statistics' inside the WordPress backend. This serves as a central point where all data that the reports contain are processed and listed in detail, while you can still access each individual report in the sub-navigation menu.
In addition, you can look up information about taxes, downloads as well as your inventory of your different WooCommerce online store products. If you chose to check the checkbox 'Last Year', all performance graphs will additionally include the direct comparison to last year's business data. This gives you an insight as to how your business has developed from last year. The most basic data values from these two sites as well as your top products and categories are also shown on your dashboard on the main menu.
Diversity in additional features: Inventory, shipping zones, and email notifications
In addition to the previously mentioned aspects above, WooCommerce offers a wide range of other useful features that will support you in maintaining your online store and improving its performance.
Once you set up WooCommerce with the respective authorizations (click here to read about how to set up WooCommerce), this WordPress ecommerce plugin features a full automatization to update your inventory, to track your product throughout your warehouse, and eventually add its status to the respective reports. One aspect is particularly valuable in order to avoid any customer dissatisfaction: Using the tabs 'Set-Up', 'Products', and 'Inventory' gives you the option to be notified once your inventory has reached a predefined threshold value.
Another neat WooCommerce advantage is the option to set fixed, different shipping zones. This allows you to determine specific shipping methods according to a geographic region. This is not only going to be useful but rather essential once you decide to sell your products internationally. Don't forget: our listing tool magnalister can make an entry into the international market easier – read more about this below.
Last but not least, we would like to take a look at the various functionalities of email notifications that are sent when completing an order placement – these will help you differentiate your business from your competitors. This WooCommerce feature, which can be set up and adjusted in your basic settings under 'Email', includes the service to automatically send emails at predetermined points in time, such as an order confirmation after an order was placed or a return confirmation. It is important to create email content that is informative and meaningful but also, the notification should look professional – for instance by using header graphics of high quality and an appealing design. If the basic options for email templates don't meet your needs, there are numerous plugins that can help.
By the way: When you install this WordPress ecommerce plugin now (status: September 2020), the order process functionality automatically integrates the following payment options: bank account transfer, last name, and PayPal. If you prefer alternative paying options, you don't have to worry: a great number of other payment options, such as credit card payment (for instance, via 'Stripe') or the purchase on account options (Klarna) can be downloaded free of cost.
WooCommerce extensions: tips and tricks that help getting the most out of your online store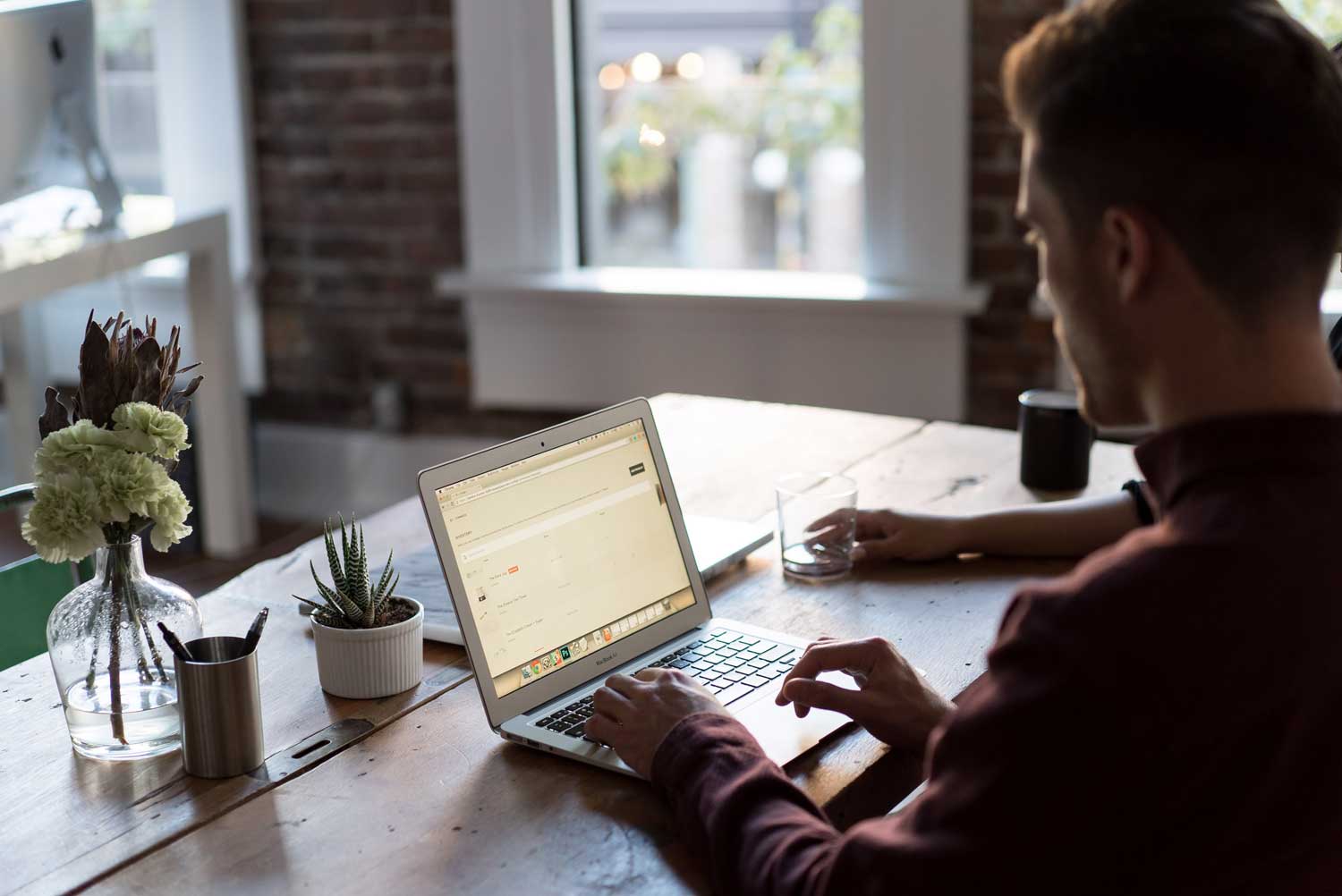 Our top plugins: essential WooCommerce extensions for an effective, efficient, and high-performing WooCommerce online store
First off: There is a virtually endless amount of options for enhancements and plugins, some are free of cost and some are fee-based, that you can revert to when needed. Exactly which tools and which providers are the best, highly depends on your personal preferences and the market segment that you sell your products in.
Basically, it is recommended to find a healthy balance between functionality and transparency. Too many plugins will not only slow your online store down but can even become a security hazard for your website, as we have laid out in our article for WooCommerce beginners.
In order to simplify the process of learning about and choosing the right options, we have compiled a list of our top plugins (status: September 2020) of different categories. This list should serve you as a first point of orientation, but is based on our own opinion and expertise.
General Set-Up
Germanized/ German Market
If your business is located in Germany, you first have to make sure your WooCommerce online store is in line with the German legal framework, since this shopping system was developed in the US and follows US law. The two most popular plugins, Germanized and German Market, independently carry out necessary adjustments to your online store that are in line with German business regulations, like for instance embedding German terms and conditions or legal references to shipping cost and delivery time at the moment of check-out. Germanized is available free of cost in its basic version with limited functionalities. Learn more about both tools and their features in our WooCommerce beginners guide.
Google Analytics (Pro)
One tool that cannot be missing on this list is Google Analytics. This sophisticated analytical software, created by the US American software giant, is available for installation free of cost in its basic version and offers a great variety of data analysis for marketing, business, and website performance as well as consumer behaviour and demographic characteristics of your customer. All of this knowledge most definitely serves you to better understand your target customer and to make the right business decisions. You can purchase the pro-version for an annual fee of $79, which will give you additional features to extract more analytical data and numbers.
WP All Import
The plugin WP All Import provides your WooCommerce online store with the functionality of mass product imports, which can be a huge time saver. According to the service provider, this tool can take even highly complex .csv files and easily import those via a simple drag-and-drop interface. Unlike most other subscriptions for plugins, you only pay once for WP All Imports: the fees range between $139 and $249, depending on the scope of functions.
WooCommerce Marketing Tools
Internationalization
WordPress Multi-Language Plugin (WPML)
The well-known WordPress plugin WPML will assist you in setting up your online store in different languages and make it ready for the international market – regardless of which theme or plugins you have used throughout your website. Besides carrying out the actual translation of your content, WPML will even set up your SEO optimization in different languages. The services, including ecommerce support, are available for $79 per year.
Multi-Currency 
For a fee of $99 per year, your customers have the option to choose and easily change currencies. While they can then pay in their chosen currency, your fixed price in your standard currency remains the same as this WooCommerce enhancement will calculate the exact price based on the most current exchange rates
Check-out & und Payment Options
WooCommerce Direct Checkout
The basic version of this WooCommerce plugin is free of cost and serves the purpose of increasing your turnover in a simple and easy way. Direct Checkout allows your customers to skip the step of adding products to their cart and immediately proceed to place their orders. And where there are less clicks, there is less potential for customers to leave prior to finalizing their purchase. The pro-version costs 39€ per year and comes with more options to individualize your settings.
Various payment options: Credit card, PayPal, Amazon Pay etc.
Giving your customers a variety of payment options is nowadays an essential part to any online business. Providing these options, coupled with an optimal conversion rate, form the basis for a great customer service. PayPal Standard, Amazon Pay, but also Stripe are WooCommerce enhancements that will integrate the most-used and best-known payment services into your WordPress ecommerce plugin, either free of cost or on a success-based fee basis. Stripe for one also supports Apple Pay and Google Pay in addition to a great number of internationally known credit card providers. By the way: German Market fittingly integrates, at the moment of installation, the popular 'SEPA direct debit' option for transactions in Germany.
Shipping and Order Processing
WooCommerce Shipment Tracking
This WooCommerce extension costs $49 per year and allows your customers to see and track any shipping information about products that were ordered from your online store. This creates trust on one hand and increases customer loyalty on the other. Supported are some of the biggest logistics companies, including DHL, DPD, FedEx, UPS, and TNT.
WooCommerce Distance Rate Shipping
Do you manage all shipping procedures yourself? Then this WooCommerce plugin will be highly beneficial to you: 'Distance Rate Shipping' will automatically calculate and integrate the respective shipping rates, depending on the distance between your business warehouse and the customer destination. Besides giving options for multiple business or product locations, you can also determine user-defined shipping methods in order to provide maximum flexibility for your customer.
Order Delivery
Order Delivery helps you improve the shopping experience of your WooCommerce online store by giving your customers the option to choose a preferred delivery time for their order. Many additional settings provide you as the business owner with full flexibility when it comes to shipment and delivery terms – such as delivery options on holidays or into certain countries and regions. A comprehensive integration will enhance your online store to include the option to choose WooCommerce subscriptions (read more about this below). This feature costs $129 per year.
Subscriptions, Memberships & Booking
Enhancements & Improvements
By the way: Publishers, like Market Press, constantly test and rate new and interesting WordPress plugins and WooCommerce enhancements, which they post on their blogs – a great way for you to always stay up-to-date.
"Pro-tip: Use the magnalister WordPress plugin to connect the most well-known online marketplaces, like Amazon or eBay, directly to your WooCommerce online store – and manage your products from one central spot
In order to make your products available to as many potential customers as possible,many online store owners choose to offer their products for sale on well-known online marketplaces, such as Amazon, eBay etc., parallel to having their own online store. Unfortunately, this usually means a lot of extra administrative work on top and additional challenges, such as synchronizing your inventory manually. This is where our listing tool comes in handy: The WordPress plugin magnalister. As the interface between your own WooCommerce online store and many domestic as well as international online marketplaces, including Amazon and eBay, this tool serves you well and effectively supports your product article listing and order management.
Using magnalister, your WordPress ecommerce plugin will benefit from efficient multi-channeled logistics that include the following features:
Centralized product upload: Your WooCommerce online store is your central spot to upload your product articles in a timely and efficient manner on to all connected marketplaces
Attribute matching: match all your product versions and features with the existing marketplace attributes*
Invoice upload: easily transfer your invoices, created in your WooCommerce online store or in the magnalister plugin, to Amazon.
Price and inventory synchronization: Transfer your prices automatically or individually (by marketplace) and synchronize your current inventory in order to avoid self-caused cancellations.
Automatic order status import: import and manage your marketplace order processes in your own WooCommerce online store.
Order status synchronization: automatically transfer order status updates (for example "sent" or "canceled").
Interface individualization: customize your plugin per hook points based on your business needs**
*not supported by all marketplaces
**programming expertise required
The magnalister plugin is available for many well-known online stores and can be tested with all of its features with a free 30-day-trial.
Conclusion: the WooCommerce advantage thanks to its highly versatility and particular functionality. This 'Allrounder' leaves no online store owner's wish unfulfilled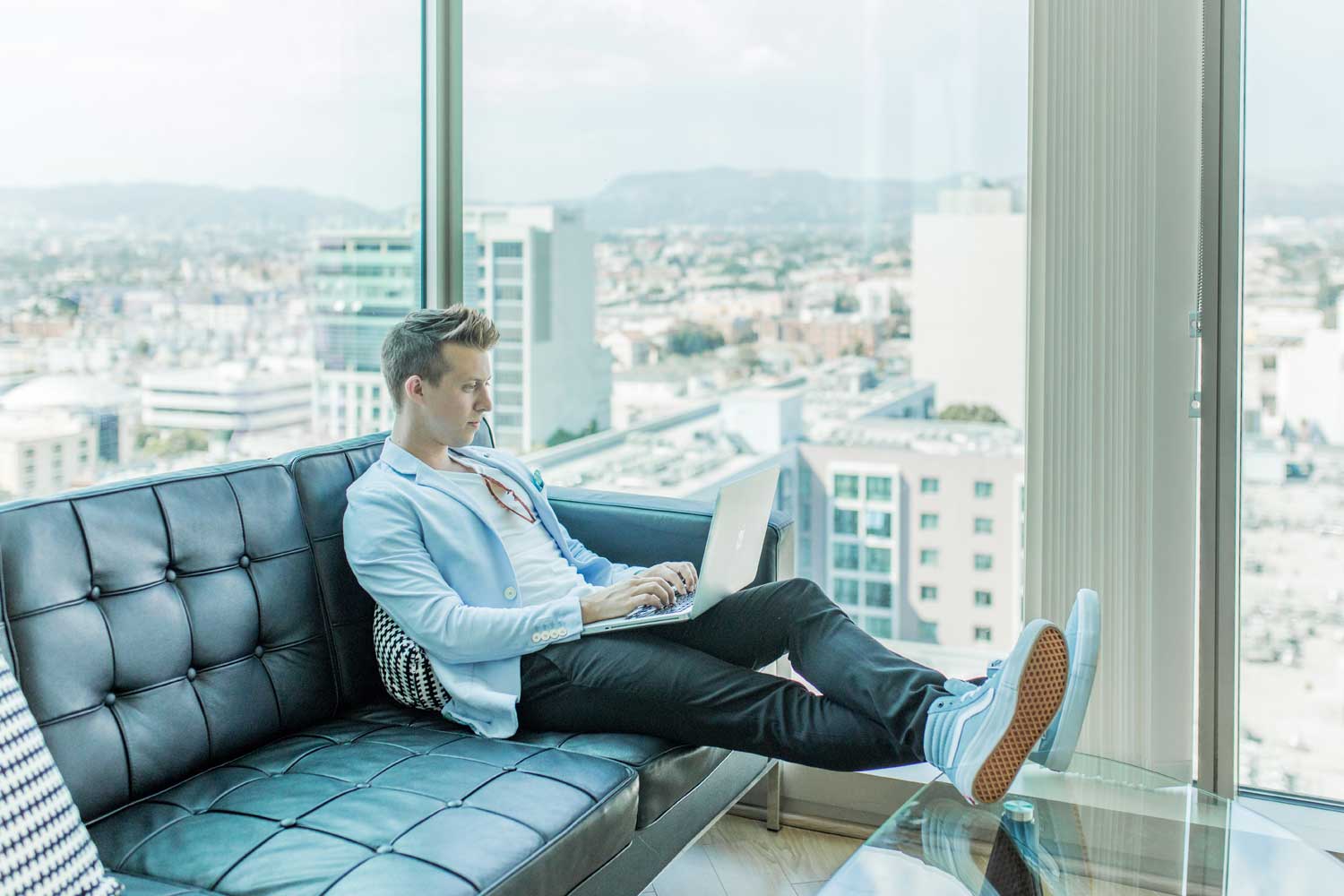 As a basically free WordPress ecommerce plugin, WooCommerce is the enhancement that converts your primary WordPress website into a fully functioning and high-performing online store. And it doesn't stop here: hundreds of additional plugins function as WooCommerce enhancements in any possible direction, while the characteristic open source software guarantees that any and all content can be fully individualized.
Keep in mind: In its basic configuration – meaning without any additional third-party plugins or any fee-based theme designs – WooCommerce provides you as the store owner with the fundamental service of creating your own online store. As a WordPress ecommerce plugin, WooCommerce features include useful add-on services, such as automated performance reports, support for different product categories, and also coupon codes and discount integrations.
If your WooCommerce online store requires more versatility and additional functionalities, there are countless plugins and fee-based themes – i.e. design templates that include further useful enhancements – for your store presence that are oftentimes specifically geared towards a certain topic, branch, or product group. The pertinent marketplace ThemeForest offers a great overview on WordPress themes that are compatible with WooCommerce as a WordPress ecommerce plugin.
It is worth mentioning that you always stay aware of the fact that the interaction between design, user-friendliness, and functionality is directly connected to your target audience, whose needs you are looking to satisfy with your products. Keep in mind that more quantity does not always mean more quality. Installing too many ecommerce plugins will slow down your WordPress website and your WooCommerce online store, and will make it more vulnerable for security breaches. Just like they say: too many cooks spoil the broth. Identify your business needs and only install the best ecommerce plugins for your store.
Our concluding tip for effective store management is: Look for plugins that cover multiple functions at once. Instead of adding individual plugins for the purpose of a multi-channel sales system, you can use our all-in-one solution, the mangalister tool, which connects your products to online marketplaces, such as Amazon and eBay. One single plugin as the interface between your WooCommerce online store and the most popular online marketplaces supports you effectively when it comes to managing your product listings and order placements so that you can fully focus on selling your products and on expanding your ecommerce business.
Magnalister features two core functions: a central product upload directly from your WooCommerce online store and fully automated price and inventory synchronization between your ecommerce site and the chosen online marketplaces. Additionally to those, this smart tool automatically tracks and imports all order updates – an administrative task that is essential yet time-consuming for any efficient business that engages in multi-channeled sales. Using magnalister will save you tremendous amounts of time and money.