Guideline to a Strong WordPress Ecommerce Online Store: WooCommerce Compared to Other Ecommerce Sites
The Time magazine, Microsoft, Facebook, but also non-US corporations, such as SAP, Daimler, or 1&1. All of them count on this well-known content management system (CMS) WordPress for most aspects of their internet presence. It is clear now: what started in the early 2000s as a niche solution and was initially belittled by many, turned out to be the worldwide greatest and most useful CMS – also, because WordPress set many competitors aside by offering a simple integration of a WordPress ecommerce online store as a feature.
A thesis that has been strongly supported by relevant statistics. According to the survey portal W³Techs, 38.5% of all websites globally use WordPress (status: October 2020). If looking exclusively at websites that even use a (known) CMS, then the market share increases to almost 64%.
Of course, the open source software created by the US American distributor Automattic still remains popular for even less frequented websites and blogs. One question that many WordPress website owners and holders ask often is: which shopping systems makes for the wordpress ecommerce option?
In this article, we would like to introduce you to the various shopping systems, including their performance features as well as their limitations. Aside from WordPress-based options, such as WooCommerce and Ecwid, we will also look at so-called 'stand-alone-solutions' – i.e. autonomous and independent shopping systems, like Shopify or Wix stores – and we will lay out in which circumstances such an integration makes sense for WordPress users. At the end of this article, you should have gained a better overview of the numerous possibilities of WordPress ecommerce integrations and a better understanding of which system will meet your business needs the best.
In addition, we will show you how to easily sell your products on some of the biggest domestic and international online marketplaces, such as Amazon, eBay etc., by using our listing tool magnalister that allows you to manage your products directly from your WordPress ecommerce website. Find out more about the key functions of the magnalister online marketplace interface and click below for a 30-day-trial to test this plugin for free, with all its functionalities.
Table of Content
This is how WordPress users benefit from an integrated WordPress ecommerce solution on various levels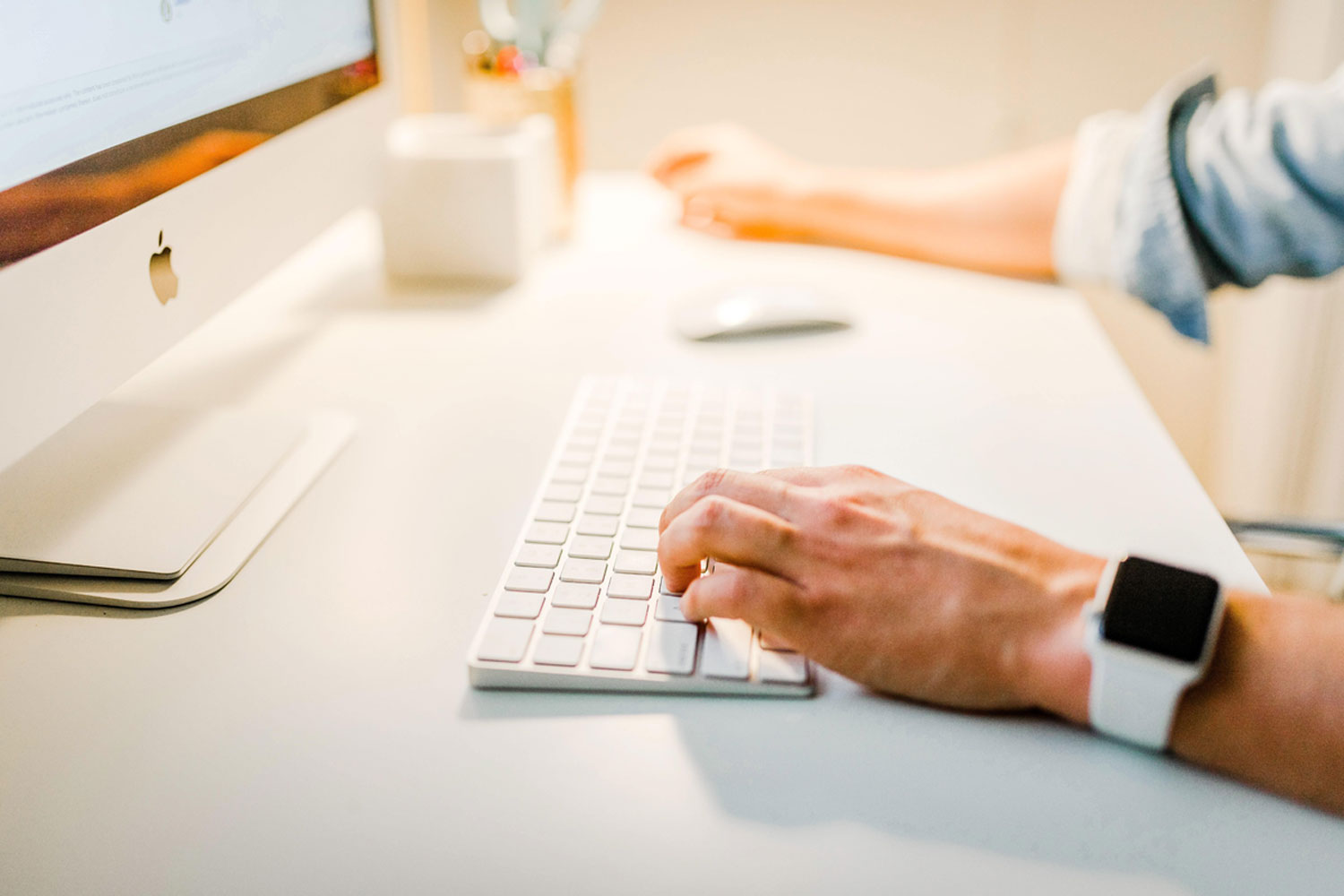 Before diving into the details of the individual plugins and shopping systems, we would like to briefly lay out how integrated options are different from stand-alone solutions, and what the advantages for existing WordPress users are. The term 'integrated' in this case means that the ecommerce features within the WordPress website present themselves in the form of so-called WordPress plugins or WordPress themes – those are own WordPress ecommerce tools that enhance your existing WordPress website by adding all ecommerce functionalities needed for an online store. Stand-alone shopping systems on the other hand form a completely autonomous ecommerce system that in most cases is hosted on the webspace of its provider and therefore, remains under their superordinate responsibility and control.
Content and ecommerce options from one central spot: perfectly matched, easily integrated
The advantage of an integrated WordPress ecommerce online store is the optimal interaction between the website content and the online store, coupled with an enormous amount of flexibility when it comes to WordPress ecommerce options. As mentioned above, WordPress plugins, like WooCommerce, Ecwid, or even the German solution wpShopGermany, enhance your WordPress website or blog with the needed characteristics of a comprehensive online store, converting it into a WordPress ecommerce website, so that you do not have to fall back on any external shopping systems. Thus, you can accordingly incorporate your products very easily into your published content – regardless whether your products are of physical or digital nature.
For example: you host a successful blog around the topic of yoga and mediation and you have managed to attract a significant following. Now, you decide to offer a yoga class to your blog visitors and potentially even yoga equipment. With an integrated WordPress ecommerce plugin, you can feed your products smoothly into your blog content. This way, you will maintain your existing website traffic and thanks to the ecommerce features, they might become your future buyers.
Countless WordPress plugins offer nearly unlimited enhancement options
Stand-alone softwares, like Shopify, and integrated WordPress options both come with a nearly unlimited amount of WordPress ecommerce plugins – on top of that, there are oftentimes also autonomous, dedicated app stores that allow for a quick and easy integration of enhancements and additional features. You can see, a basic flexibility in regards to needed functionalities is granted in most cases.
The great advantage of an integrated online store are the nearly unlimited options of WordPress ecommerce plugins. Because this open-source program is used worldwide, independent software companies around the globe constantly develop new and innovative enhancements. To date (October 2020), the WordPress store offers – believe it or not – 57,500 plugins, many of those being free of charge in their basic version. Obviously, this enormous diversity of features is beneficial – directly or indirectly – to your WordPress ecommerce store as it basically guarantees a successful shopping experience for your customer by perfectly aligning your WordPress ecommerce platform with your WordPress content.
We have published a separate article about the different categories of WooCommerce-must-haves for you to navigate through the plugin-jungle – this will make it easier for you to stay oriented. It's worth checking it out!
WooCommerce alternatives: 'Stand-alone' shopping systems – when does it make sense to choose Shopify and the like
Besides the previously mentioned advantages of an integrated WordPress ecommerce site, there are of course situations in which an external ecommerce solution would absolutely make sense – let's see which is the best WordPress ecommerce solution. Concisely said: Most alternative shopping systems consume significantly less time and work for the store holder and a smaller budget in case you would like to hire an external party for your set-up and management.
In comparison to WordPress, where you first need to purchase and install your own domain, the installation and set-up for alternative shopping systems is a piece of cake. Because the online store itself is hosted on your host's server, there is no additional web hosting costs for you, and you are also not responsible for your website security or the constantly needed updates. Another advantage on top of that: the majority of known providers offer a 24/7 tech support that can help with problems at any time.
Opposed to open-source the so-called building block system, used by Shopify or Wix stores, make their user interface extremely beginner-friendly as it is built on a simple drag-and-drop concept. While this concept does not require technical or even programming expertise, it also does not offer the extent of individualization that WordPress ecommerce solutions come with. Nonetheless, many of the important standard features, such as supporting diverse payment methods, are available from the get-go and do not have to be integrated per additional plugin or app.
Which option is the best WordPress ecommerce solution for you depends on you and your preferences. If you already use WordPress for your website content or blog and you do bring the needed expertise to the table, the step towards a fully integrated WordPress ecommerce website is an easy step and definitely highly recommended.
By the way: Our listing tool magnalister is available for both ecommerce variations and supports any WordPress ecommerce solutions as well as many of the popular stand-alone shopping systems, like Shopify, Shopware or PrestaShop. Click this link to learn more:
Shopping system guide: Which ecommerce solution is the best for my WordPress ecommerce website?
WooCommerce: The royal solution for a long-lasting and high-performing online store
The currently most prominent WordPress ecommerce shopping system is certainly WooCommerce. WooCommerce is not only one of the most overall installed WordPress plugins, but is also generally known as one of the most favorite and powerful ecommerce softwares worldwide. More than 600,000 websites actively use this open-source software, that nowadays is managed by the same team of developers as WordPress is – looking exclusively at the number of installations, this makes up a market share of an unbelievable 29%.
WooCommerce stands up to its challenge by offering hundreds of dedicated WordPress plugin enhancements that can be seamlessly integrated into the existing WordPress structure and thus, barely leave any wish unfulfilled. Whatever direction you choose to take for your business and however your online presence will look like in the future – WooCommerce most probably has a perfect solution ready for you. Opposite to the stand-alone shopping systems, your own WordPress ecommerce site can be individualized by adapting the source code as desired.
In case you yourself do not dispose of the necessary programming expertise, there is no need to worry: there are many WordPress plugins that aim to simplify such adaptation via so-called 'code snippets' – ie pre-written code passages that lead to a specific result – and can be used by anyone. Further, there is a great, active community that offers helpful support when running into problems.
When making your decision, be aware that setting up and managing your own online store in connection with WooCommerce does require more effort and at least a basic technical knowledge, compared to the stand-alone shopping systems. And because you have to own your own domain for your WordPress ecommerce site, you are also responsible and accountable for your content and your website security.
Long story short: WooCommerce is an extremely high-performing and versatile WordPress ecommerce platform, that barely leaves any wishes unfulfilled. Due to its open-source characteristic, it naturally requires more effort from its user. Thus, this software is a great fit for every business owner in need of a long-lasting and highly functional shopping system, who does not shy away from committing to certain, additional (financial) challenges.
By the way: if you are at the beginning steps of researching your options and would like to first learn more about WooCommerce itself and its installation and set-up, we recommend reading our beginner's guide that lays out installation and set-up.
Ecwid: The simple yet powerful ecommerce widget for your ecommerce site
The first WooCommerce alternative that we would like to introduce is the software Ecwid, developed by the software company of the same name, Ecwid Ecommerce. As an acronym, Ecwid stands for 'E-Commerce-Widget', which describes the essential nature of the product very well. Primarily, Ecwid is a tool that enhances existing websites of small businesses by adding ecommerce functionalities but it also offers the feature 'Instant Site', which allows you to promptly create a landing page for your own online store.
The specialty here? Ecwid operates independently from the platform, where the software is eventually embedded, which makes it extremely fast and easy to install. Its user interface is exceedingly intuitive and can be set up in over 50 languages. In addition, this shopping system is not only compatible with nearly all WordPress ecommerce themes, it also automatically adapts to your website's or blog's color scheme and fonts. This way, you don't have to invest any time into any manual adjustments when maintaining your branding.
Another advantage: This ecommerce plugin, which is available for free but has a fee-based premium version, comes with the feature to embed your WordPress ecommerce site into social media channels, including Facebook and Instagram, without having to install any other (fee- based) plugin (so-called omnichannel selling). An optimization for pretty much every type of technical device is a given.
But what are the disadvantages of this software if you already host a WordPress ecommerce site? Just like any other program, Ecwid has certain shortcomings compared directly to its competitors: Unlike WooCommerce, the possibilities to adjust the design and features flexibly and individually cannot be found anywhere outside of the api. The features for reports and for unlimited product listings are only available when installing a fee-based plugin or when paying for the highest rate. And even if the basic version includes a decent amount of features, the number of dedicated plugin enhancements is relatively limited.
In conclusion, it is safe to say that Ecwid is an extremely straightforward yet high-performing WordPress ecommerce option that does not require a lot of effort for its installation. On the other hand, it does not offer its users the amount of individual adjustment possibilities or functional enhancement options that WooCommerce does. Ecwid is a great software fit for small business owners who would like to quickly convert their existing website into a solid online store, without investing a lot of money.
For artists, producers, and developers: Easy Digital Downloads (EDD) by Sandhill Developments
With over 60,000 active installations, Easy Digital Downloads (short: EDD) is a classic WordPress ecommerce solution to build your own online store. Opposite to the other softwares we are introducing, EDD is exclusively for selling digital products. This includes, for instance, photo, video, or music files but also ebooks, documents, or even software that your customer can download from your WordPress ecommerce site upon purchase.
The free basic version already offers a wide variety of features, starting with the product catalog itself and the shopping cart functionality, a comprehensive customer database and discount codes, as well as a thorough reporting functionality. Additional features can be purchased either in the form of an annual subscription or separately at the in-house extension store. Here, you can find a series of enhancements, either free of charge or fee-based, that will improve your digital WordPress ecommerce solution by adding valuable functionalities, such as an option for recurring payments, sales commissions, or a connection accessibility for MailChimp.
The developers themselves describe this tool as the perfect combination of simplicity and performance, that is also suitable for ecommerce beginners. Similar to WooCommerce, even experienced programmers enjoy EDD as this is an open-source software and therefore offers a great scope of code individualization. The most essential difference, besides the amount of possible enhancements, that you cannot sell physical products with Easy Digital Download, as the name implies.
In short: Easy Digital Downloads is a convenient WordPress ecommerce software for small businesses or artists whose online store is to sell digital products exclusively but needs all essential ecommerce functionalities. EDD is suitable for beginning as well as advanced users and offers an intuitive yet individualizable user interface, coupled with a variety of enhancement options.
Keep it simple: eCommerce Product Catalog by impleCode
For those who don't necessarily need an online store with the full scope of functionalities for their WordPress website, the WordPress ecommerce plugin eCommerce Product Catalog is a resource with impeccable reviews that was developed by impleCode. Opposite to the other ecommerce plugins we have introduced, the free basic version of this software focuses on establishing a transparent and simple product catalog and embedding it into your existing WordPress website – without turning it into a fully comprehensive and maybe overly complex online store.
What does this mean precisely? This tool allows you to showcase your products on your own website in a very user-friendly way. It opens up the possibilities to categorize your products neatly, add tags, and create your own independent product preview. Search filters help your customers find the right products for them. After that, they can send you a price inquiry for the products they are interested in. This makes perfect sense, especially for business owners who want to or even must – in the case of single-unit production – set their prices individually.
But even for businesses that are looking for a full-scope ecommerce support system or that want to switch to that, eCommerce Product Catalog can help. When activating the tool's fee-based "Web Store Version", your website or rather product catalog can be easily and quickly converted into a comprehensive WordPress ecommerce site – with various setting options in regards to currency, language, and shipping methods. Their own plugin store offers additional features, such as product reviews, price inquiry forms, and the option to add PDF files to products.
In summary, this software is especially suitable for business individuals who embrace an intuitive and low-cost opportunity to showcase their products in a professional way on their WordPress website and who do not necessarily need the full-scope of online store functionalities. Mainly hand-made and/or individualized products that do not come with a fixed price tag benefit from the price inquiry feature – and the 10,000 active installations of this ecommerce plugin are proof for its success.
An option for only German WordPress ecommerce sites: wpShopGermany
Lastly, we would like to introduce a WordPress enhancement for German online businesses. Essentially, this is a standard ecommerce plugin for your existing WordPress ecommerce website that allows you – upon purchasing the license key for 45€ (Status: October 2020) – to add different useful functionalities in the form of modules. These modules include, for instance, online store statistics, different payment methods, or package tracking services, which can be permanently used in exchange of a relatively small, one-time fee.
WpShopGermany's biggest advantage for domestic businesses is certainly the increased legal certainty for the German market. Even though the business holder is always responsible for the legal compliance of their website or online store content, this WooCommerce alternative guarantees less initial effort when it comes to adapting your WordPress ecommerce site to the German legal framework than other international software programs.
There is a public software forum for support inquiries, which are handled and addressed by a dedicated team of developers during business hours. Those who prefer private and personal support can alternatively purchase a support ticket for a one-time telephone support or a remote maintenance service.
Altogether, WpShopGermany offers solid ecommerce features for German businesses that would like to set up their WordPress ecommerce site without excessive adjustments but with a strong legal certainty.
Pro-tip: use the magnalister plugin to connect popular online marketplaces, like Amazon, eBay etc, to your WooCommerce online store and manage your products from one central spot
In order to make their products visible and available to as many potential customers as possible, many online businesses chose to offer their products on other online marketplaces, such as Amazon, eBay, etc, parallel to their WordPress ecommerce site. Unfortunately, this usually entails a significant increase in administrative efforts as well as additional challenges, such as the manual synchronization of the product inventory.
Our very own WordPress plugin and listing tool magnalister can be a helpful tool: in combination with WooCommerce, this is where two leading WordPress ecommerce platforms compliment each other perfectly. As the interface between your own WordPress online store and many domestic as well as international online marketplaces, including Amazon and eBay, this tool serves you well and effectively supports your product article listing and order management.
Using magnalister, your WordPress ecommerce plugin will benefit from efficient multi-channeled logistics that include the following features:
Centralized product upload: your WooCommerce online store is your central spot to upload your product articles in a timely and efficient manner on to all connected marketplaces
Attribute matching: match all your product versions and features with the existing marketplace attributes*
Invoice upload: easily transfer your invoices, created in your WooCommerce online store or in the magnalister plugin, to Amazon.
Price and inventory synchronization: Transfer your prices automatically or individually (by marketplace) and synchronize your current inventory in order to avoid self-caused cancellations.
Automatic order status import: import and manage your marketplace order processes in your own WooCommerce online store.
Order status synchronization: automatically transfer order status updates (for example, "sent" or "canceled").
Interface individualization: customize your plugin per hook points based on your business needs**
*not supported by all marketplaces
**programming expertise required
The magnalister plugin is available for many well-known online stores and can be tested with all of its features with a free 30-day-trial.
Conclusion: WooCommerce is a high-performing 'all-rounder' – alternatives are great for their individual niche markets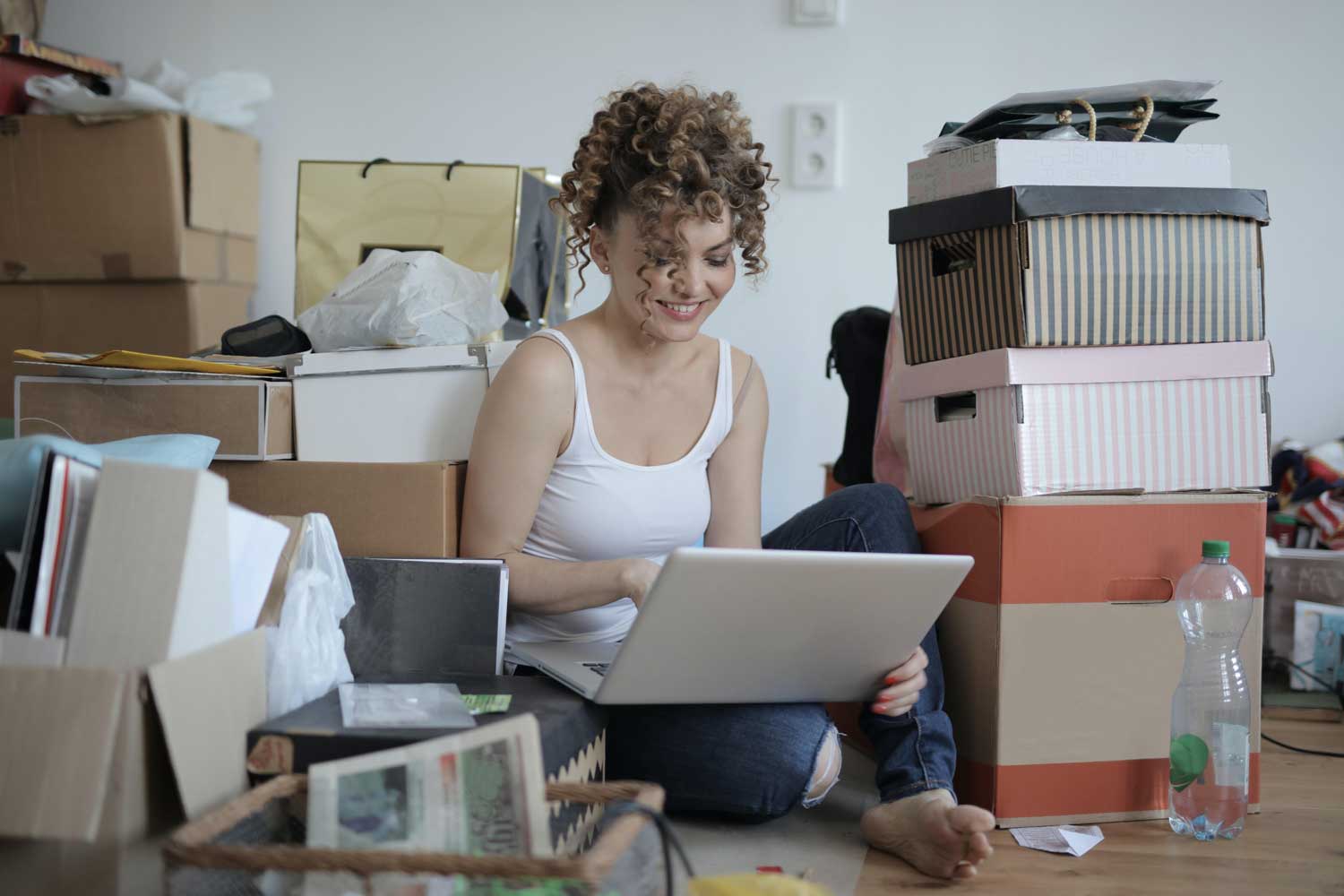 This article lays out the advantages and disadvantages of integradable WordPress ecommerce systems opposed to stand-alone solutions, such as Shopify, Wix Stores or Magento in order to introduce a wide range of possibilities on how an integration can be actually realized. In the end, what ecommerce system works best for you depends – as it often does – on variably individual factors. Besides meeting the requirements set for your own online store, your technical expertise as well as your willingness to undergo certain efforts both play a vital role.
If you already have a WordPress website and own your own domain, the integrated WordPress ecommerce solution per plugin would definitely be favorable. You will benefit significantly from the perfect alignment of online store and content whereas you will have to first create an independent website when choosing a stand-alone option. Especially valuable is this option if you already maintain a successful blog with an existing audience. In this case, you can directly place your products into your content and financially profit from your existing website traffic.
All of the software solutions we have listed have their very own 'use case': Easy Digital Downloads (EDD) is mainly suitable for the niche market of arts, music, and technology as it only supports the sale of purely digital products, while Plugin Product Catalog is a great fit for businesses whose needs are being met by having a product catalog with a price inquiry. Ecwid is a solid and easy-to-install all-rounder that only requires very limited time, whereas wpShopGermany is a comprehensive solution for German businesses that prioritize guaranteed legal certainty.
And lastly, there is WooCommerce: Developed and managed by the same team as WordPress, this highly popular open-source software is not only completely customizable but also offers an incredible amount of options for in-store plugins and enhancements that help your WordPress ecommerce site become utmost flexible.
An additional asset to this WooCommerce software, which is free of charge in its basic version, is its compatibility with our WordPress plugin and listing tool magnalister. Being the interface between your WordPress ecommerce site and the most popular online marketplaces, it supports you effectively when it comes to managing your product listings and order placements so that you can fully focus on selling your products and on expanding your ecommerce business.
By the way: those who would rather resort to the proven reliable stand-alone shopping systems do not have to forego the amazing features of magnalister. Besides WooCommerce and Shopify, magnalister supports many other well-known ecommerce systems, such as Shopware, Magento, Gambio, PrestaShop or also osCommerce. Additional to magnalister's core functions, like the central product upload directly from your WooCommerce online store, a fully automated price and inventory synchronization between your WordPress ecommerce site and the various online marketplaces, this smart tool also features the component of automatic tracking and importing all order updates – a must for efficient multi-channeled sales logistics. You will not only save tremendous amounts of time, you will also save a lot of money.