How does Shopify work? A Guide for Understanding This Cloud-Based Webshop System
With its innovative, mobile optimized and cloud-based webshop system, Shopify aims to be the perfect solution for Ecommerce beginners as well as (semi-)professional merchants and large enterprises. Within less than 10 years, this Canadian company has conquered the North American market and many others.
With more than 600,000 active users and a Gross Merchandise Value (GMV) of more than 82 billion USD (as of January 2019), Shopify belongs to the world's most popular and valuable shop systems worldwide. The reach of the community of Shopify agencies and third party developers is extensive.
But how does Shopify work for sellers? Well, sellers profit from Shopify's most important fundamental principle, "Empower, but don't overwhelm". That means, Shopify is highly complex and offers comprehensive opportunities to make your own business successful online; yet, handling Shopify is effortless.
How does Shopify work? In contrast to most open source shop systems, Shopify operates cloud–based. That means, online merchants don't have to worry about server structures, performance, or the protection of their online shop. The webshop is hosted on Shopify's servers. This makes it easy and comfortable for Ecommerce beginners. All these features come at a monthly fee depending on the version.
Shopify also has its own App and Theme Store. The store works as a platform for third party producers offering valuable plugins and shop designs — sometimes for a fee. Like Apple, Shopify verifies exactly which apps arrive at their app store, which guarantees that developers of apps adhere to Shopify's quality standards. With more than 2,200 apps, Shopify's app store belongs to the world's most comprehensive platforms for third party offers in Ecommerce.
Here's one example: Merchants, who don't only want to offer their products via their own online shop, can connect Shopify to countless other online marketplaces such as Amazon, eBay, Etsy, and more via the magnalister app. All their products can centrally be managed from Shopify's backend. Find more information about the magnalister plugin here.
Shopify is great for beginners, but also for established online merchants who want to take the next step or think about switching shop systems. This Shopify guide will help merchants to gain a profound understanding of the shop system and familiarize themselves with its features. And it will give many answers to one important question: "How does Shopify work?".
Table of Contents
How Shopify Works: Understanding the Shop System
Shopify's Story — From Underdog to Market Leader
Software as a Service (SaaS): That's How Shopify Works and Differs from Other Systems
The Shopify Pricing Model: How Do the 5 Shopify Versions work
How Does Shopify Customization work?
The Shopify Community as a Huge Ecosystem
You Know How Shopify Works, But You Need Customers
How Shopify Works: Here Are the Most Important Facts to Understand the Shop System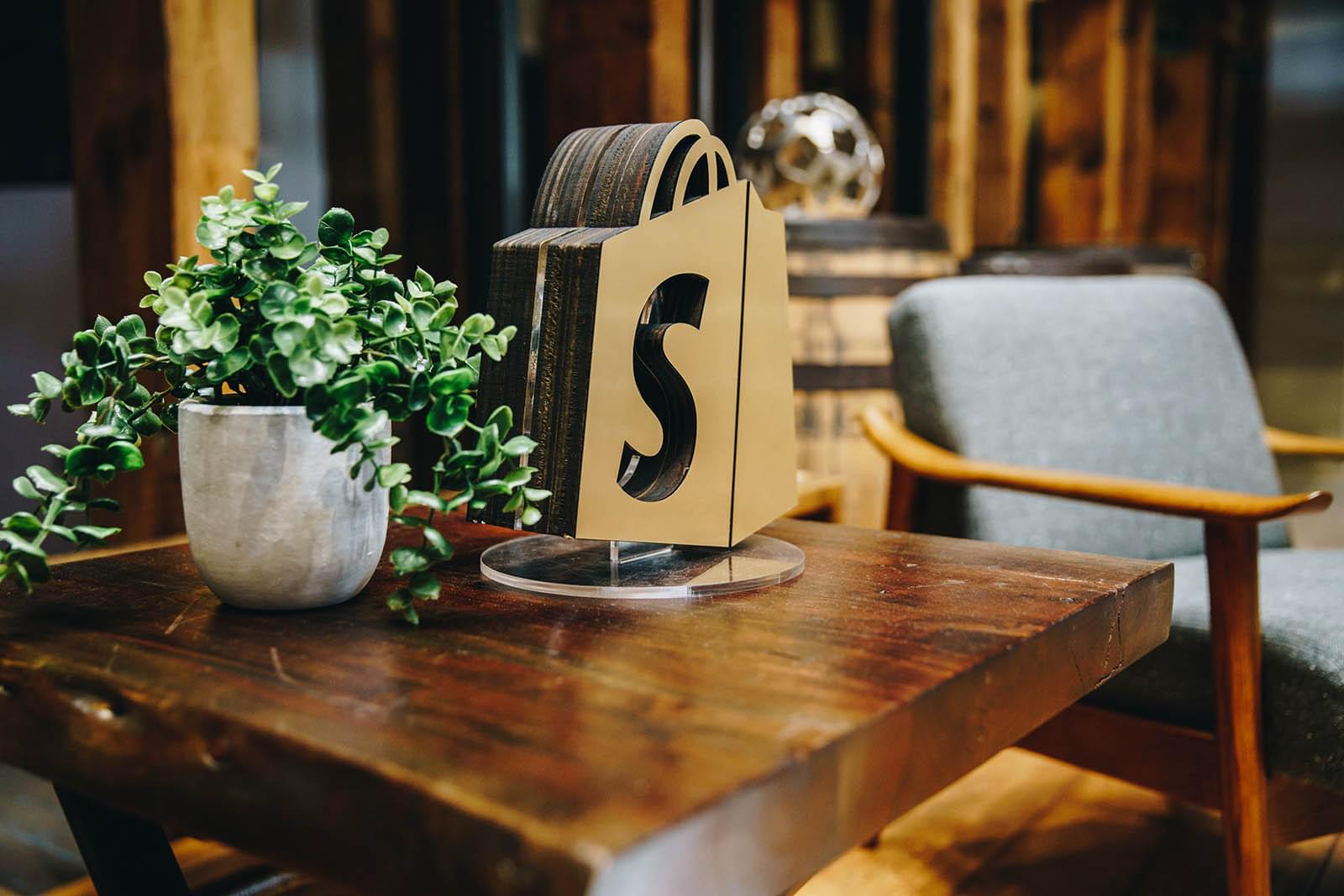 For those of you, who are in a rush, here are the most important facts about Shopify's history, its concept and ecosystem, size and meaning as well as a few fun facts:
Shopify was founded by a high school dropout.

After leaving high school at his own wish, CEO Tobias Lütke was hired by Siemens before founding Shopify in 2004.

Shopify came about thanks to a practical problem:

Lütke and two other founders wanted to open up an online shop for snowboards, but were disappointed by the shop solutions on the market at that time. That's why they developed their own shop system.

Shopify managed to build a huge ecosystem:

Shopify introduced an app store, a theme store, a mobile app, its own payment service and hardware for brick and mortar stores to the market

—

all within less than 10 years. So the question "what does Shopify do" can't be answered just like that.

Shopify has always counted on the cloud:

The company has been a pioneer when it comes to Software-as-a-Service (SaaS), meaning webshop owners don't have to worry about their own servers and their maintenance before acquiring the shop system. Instead, these components as well as unlimited bandwidth are all included when purchasing Shopify.

In many English speaking countries, Shopify serves as the market leader:

In the US, the company just replaced Magento as the most used shop system. In Australia, more than two thirds of online shops are run with Shopify. In Europe, Shopify is still an underdog; however, one that's been conquering the market rapidly.

How does Shopify work for sellers?

It's a fully integrated shop system: online merchants can create, host, and market their online shop, sell products, manage their inventory, process payments and shipments and use statistics to analyze their success.

Shopify grows with its users:

Shopify offers a total of five different versions of its web shop solutions; therefore, users can scale easily.

Shopify empowers people to start with Ecommerce

: The company provides

countless free tools

such as a logo generator, slogan finder, business card designer as well as a database with license

–

free images.

All Shopify app developers together earn more than Shopify itself:

In 2016, apps within the Shopify app store earned the app developers more (430 million USD) than Shopify made with its shop system (389 million USD). This shows how much Shopify values community: their merchants profit from a huge range of services and plugins.

Shopify is set up as a centennial product:

Founder Tobias Lütke's goal is for Shopify to see the next millennium thanks to investing into long

–

term development.

Shopify proves that we've reached the "mobile first" era:

In the third quarter of 2018, 77 percent of traffic and 67 percent of all Shopify shop orders came from mobile devices.

Shopify doesn't stand on its own:

A worldwide community has emerged around Shopify. Their expert network continuously expands because Shopify provides its partners with resources and learning materials.
Are you even more curious about Shopify now? How does Shopify work? Keep reading and find out because in this Shopify guide we will dive deep into the history of Shopify, the SaaS principle of Shopify, various versions of Shopify and its ecosystem comprised of apps, themes, hardware and community. By the end, you will really understand how Shopify works.
Shopify's Story — From Underdog to Market Leader
2004–2006: First Steps and the Foundation of Shopify
In 2004, we are still two years from actually saying the word "Shopify." Two winter sports enthusiasts, Tobias Lütke and Scott Lake, plan on opening an online shop to sell snowboards.
The two young guys take a look at the offers of shop solutions online and quickly realize that it's too cluttered, too complicated and not very user–friendly. Lütke has been programming since the age of 7 and thus suggests to develop their own shop system. Lütke subsequently builds the base for an Ecommerce platform that was going to be known as "Shopify" two years later.
Still in 2004, the self–developed snowboard shop "snowdevil.ca" goes online. Within the first year, this webshop sells a total of 40 snowboards. Lütke and Lake quickly find out that they're actually rather interested in the shopping platform than selling snowboards, and want to use it as a base for a business. That's how the two of them founded their Ecommerce company "Jaded Pixel."
A year later, "Jaded Pixel" is already in the past. Lütke and Lake add another founder, Daniel Weinand. In 2006, the trio launches "Shopify" with its base in Ottawa, Canada.
Within the same year, they put everything into developing a marketable product. The founders have to ask themselves first, what does Shopify do. The shop system's functions are quickly extended, new sales channels are connected and the team works on open source apps that shall support Shopify. A few of Shopify's creations include their own forum software, "Opinion," a shipping and payment gateway, "Active Merchant," and a template engine, "Liquid." In July 2006, the company's shop system is market ready and promotion starts.
2007–2008: Shopify Celebrates First Successes
From blog posts to active involvement in the Ecommerce community — the shop system expands rapidly. Thanks to educating the internet, the scene quickly understands how Shopify works. Buzz around "Web 2.0" in 2007 and a charismatic Tobias Lütke also help convince even expert developers of Shopify. How does Shopify work? People are starting to get it.
Shortly after the company's successful market launch, Scott Lake leaves the company, but that doesn't change Shopify's success. Within the same year, Shopify changes its pricing model from a relatively high one–time fee to a monthly fee modell and significantly less transaction fees. This proves to be an excellent strategy which can be measured by new registrations and Shopify's growth within the next two years.   
Already in 2008, Shopify makes 60,000 USD monthly. The new subscription model gets large companies such as Tesla Motors interested in the shop system. Compared to other platforms that were relevant in 2008 such as Microsoft Commerce or Yahoo Stores, Shopify is by far cheaper and more comfortable when it comes to handling.
Simultaneously, Lütke and Weinand bet on content. Comprehensive Shopify guides and FAQs are created, which help shop operators to understand the system better and use it more efficiently. Shopify's approach to turn its users into experts by providing them information has remained until today.
2009–2010: App Store, Mobile Revolution and Marketing Win
In 2009, Shopify further evolves. Lütke and Weinand, both of whom originate from the developer community and are connected well within, convert Shopify from a web shop to a holistic Ecommerce platform. Setting up an API (application programming interface), an interface for third parties to connect their services, and opening Shopify's app store lay an important foundation.
Especially Shopify's own app store turns out to be a huge success thanks to an engaged developer community. For online merchants, this means more individualization opportunities as well as solutions through apps. Because 20 percent of the apps' revenue goes to Shopify, the company secures another fundamental building block. That's why Shopify was able to position itself well even during the global economic crisis.
In 2010, Shopify rings in another revolution: With its free "Shopify Mobile" app, the company becomes a pioneer and trendsetter for the so–called m-commerce – online commerce via mobile devices. For the first time, Shopify does work now location-independent and merchants are able to manage their shop from their smartphone or tablet.
Within the same year, Shopify's founders land a magnificent marketing win: They start the "Build a Business" competition. Merchants are encouraged to build their own web shop within 8 months. The winners receive a price of 100,000 USD and mentorship from renowned entrepreneurs.  
This campaign is thoroughly successful: More than 1,000 new Shopify Shops are opened, generating more than 3 million USD in sales. The result: prominent articles in The New York Times and other mass media. By now, the Ecommerce scene knows what Shopify has to offer.
2011–2014: Growth, Renewal and Investment Capital for Hardware
Between 2011 and 2012, Shopify grows to more than 18,000 shops which generate 275 million USD in total sales. Shopify puts together a list of "Shopify Experts" in 2011. A whole service branch with consultants, developers, content freelancers and sales specialists emerges, which answers the questions around how to start with the shop system and how Shopify works for sellers.
In 2013, it's time for a general overhaul of the Shopify system; therefore, "Shopify 2" is published. Next to 60 new features and a redesign, more than 50,000 of its users are happy about new highlights such as refund management, a more clear admin interface and a design editor, which lets users customize their storefront more easily.
Simultaneously, the company scores a Series-C financing of 100 million USD. This capital flows mostly into the development of "Shopify POS", which, for the first time, also takes the potentials of offline commerce into account. And that's how Shopify gets many POS features which allow merchants to manage their offline and online stores at the same time. This concept also includes physical manufacturing of cash register systems and mobile credit card terminals. Now, Shopify also works for stationery distributors and sellers.
2014, Shopify takes another step forward: To connect offline and online business even more, the platform gets another technical overhaul and additional hardware is developed and produced. Merchants are now able to use their smartphones as a credit card terminal and manage their complete POS, both via Shopify's mobile app.
2015–2016: Implementation of New Marketing and Communication Channels for Merchants
Early 2015, Shopify invests into developing an enterprise version, which will give large companies and wholesalers enough flexibility for Ecommerce. Shopify Plus is the new Shopify version that targets this group. The shop system is now not only relevant for small and medium-sized merchants, but can also be used by the big players.
Within the next two years, Shopify introduces two new features. Their "Buy Button" makes online selling across various platforms possible. Products from your own Shopify shop can now be placed within other websites. In 2016, Shopify announces a Facebook Messenger integration, which makes it easier for small and large distributors to communicate with their buyers, personalizes the shopping experience, and gives Shopify access to an even bigger target group.
2017 Until Today: The Next Milestone – Artificial Intelligence (AI)
Since 2017, a team of now 3,000 employees around CEO Tobias Lütke has been working on preparing Ecommerce for the future. "Kit" is Shopify's virtual assistant for users that automatically takes on various tasks. But how does Shopify's "Kit" work? It plans and implements online marketing campaigns on Instagram or Facebook, for example, and performs certain administration work such as invoice creation or customer communication.
Kit can also spy: The AI looks for new products that promise more sales, but are not yet offered in your shop.
For more than 10 years, Shopify's team around Tobias Lütke has been keeping up with time and trends. Even past 2018, the company remains one of the most important innovation drivers in Ecommerce. Only time will tell what Shopify is used for in the future.
MAGNALISTER 30 DAYS FREE TRIAL
Software as a Service (SaaS): This Principle Gives Answers to How Shopify Works and How It Differs From Other Systems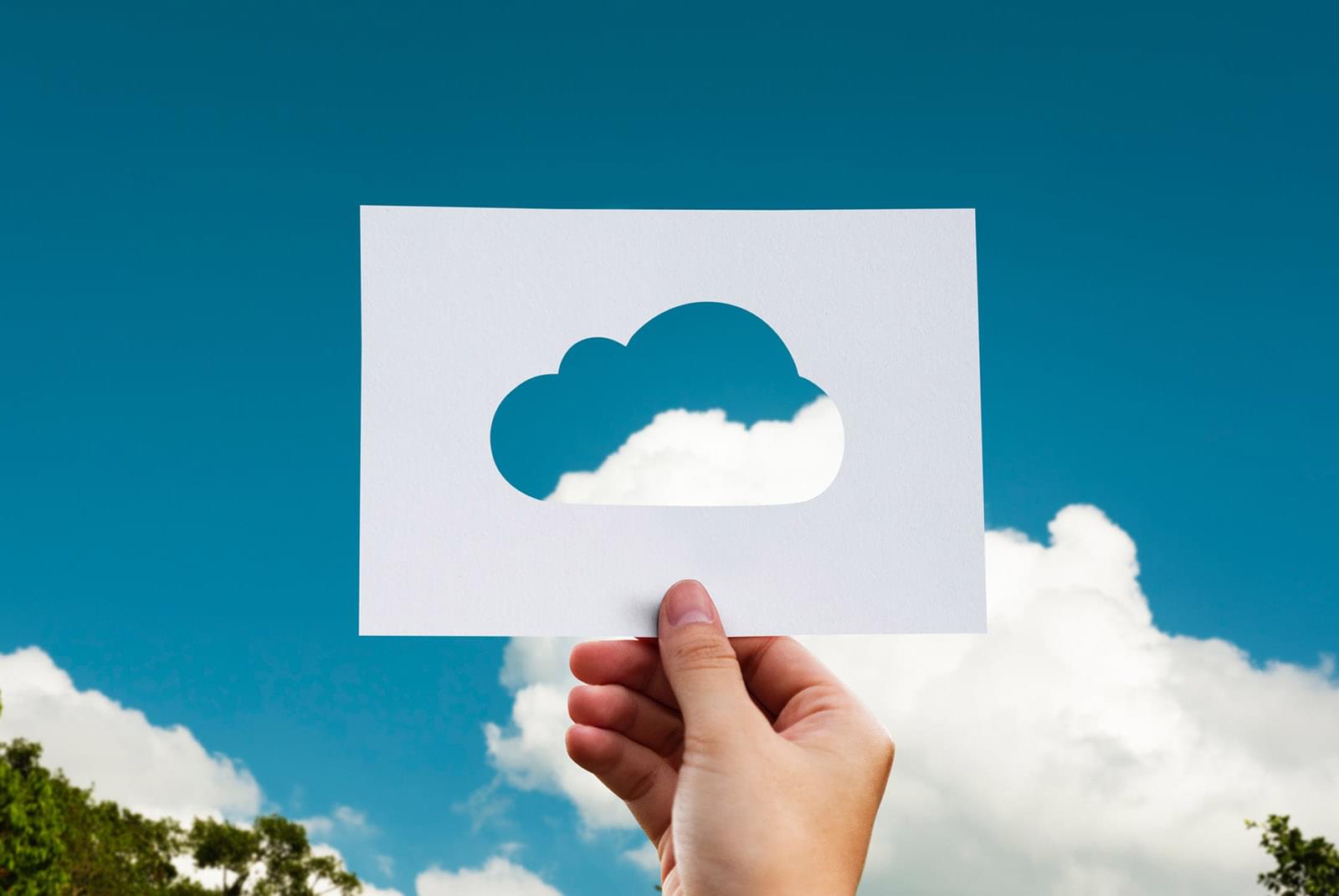 Shopify is especially popular with Ecommerce beginners because of "SaaS." This acronym stands for a trend that's been brought about with the advancement of the internet to "Web 2.0" in 2005. SaaS means "Software as a Service" and describes a part of cloud computing, which allows software to be offered via the internet as a service rather than being installed on a local system of the user.
Here are some more characteristics of SaaS models:
Not only does the

provider

offer the software via the internet, he is also

responsible for maintenance and security.

The

provider also offers processing power

such as server and bandwidth to use the software.

The

software opens via a browser or an app

and does not have to be installed separately.

The

customer doesn't buy the software

nor does he become owner of the software. S/he simply remains a "user".

To use the software based on a subscription model the

customer either pays a monthly / yearly usage fee

,

or receives a bill on demand

.
So how does Shopify work as an SaaS? Thanks to the SaaS principle, Shopify makes it extremely simple to open up their own webshops, especially because the customers rent the Shopify shop along with the necessary IT infrastructure to use the shop immediately.
Shopify also distinguishes itself from other known shop systems because of their closed development environment. Whereas competitors choose open source solutions where the source code is visible and changeable, Shopify chose a non–open–source core system. Single components and development libraries to program Shopify apps or themes, are provided publically.
The main reason for the Canadian company to decide against open source was offering their product as an SaaS solution. With that, Shopify remains in control over their software and its operations, which guarantees safety and maintainability of the software.
Open source solutions don't make it easy for their customers to design and implement according to their ideas because after all, a whole developer community with their own interests and ideas works on the system. Software as a Service providers such as Shopify offer unique selling points on the market with their individual solutions — that's why a closed system is an integral part and basic definition of the business model and one answer to the question "what does Shopify do".
Shopify also offers the following advantages for (beginner) online merchants thanks to being an SaaS system:
Low acquisition cost for software licenses:

If you looked into creating a professional webshop, you know that this can cost a four figure sum in license fees only. With Shopify, these initial costs are reduced to a minimum thanks to a monthly fee.

Low staff costs:

Shopify users start with a pre

–

configured basis shop and don't have to worry about performance, maintenance, or security. That lets them save on staff costs for network technicians and safety experts.

No long

–

term contracts & write offs:

Shopify users can cancel their subscription of the SaaS solution any month and are not bound to long

–

term contracts or write

–

offs for software licenses.
A Shopify shop can easily be scaled. The provider guarantees an equally steady performance even with increasing website traffic. If your standards need raising, additional features can be purchased and used immediately.
The Shopify Pricing Model: How Do the 5 Shopify Versions work
Shopify's various versions include the inexpensive social media shop and the Enterprise version whose price is only released on request. Shopify intends to make their shop system available for a wide mass and consider the specific needs of each target group.
Shopify Lite: Social Media Shop Without Its Own Storefront
With only 9 USD per month (as of January 2019), online merchants can join Shopify. This "Shopify Lite" plan mainly addresses hobby sellers, who want to promote their products via social media.
A classic web shop with an individually designed storefront? That's not how "Shopify Lite" works. Instead, products can be placed exclusively into Facebook shops as well as Buy Buttons on websites. The latter require an HTML code to be copied to the according location within a blog post or another page of your website with related content. The product then displays within a box, which can be designed in the Shopify backend and from which users can directly buy the item.
Via Facebook Messenger integration, "Shopify Lite" supports communication with your customers. Products can be placed directly into the chat, bought and paid ad hoc.
Besides via social media, "Shopify Lite" can be combined with POS sales. Product stock can be presented and sold on mobile devices, and customers can pay via credit card.
How Does Shopify Work: "Basic Shopify", "Shopify" und "Advanced Shopify"
If you want to run your own online shop, "Shopify Lite" is not meant for you. As a merchant, you should rather choose between "Basic Shopify," "Shopify," or "Advanced Shopify." All versions offer the same basic functions to open, run, and market an online shop. Each upgrade to a new version will give you additional features to professionalize your web shop.
Shopify's three aforementioned versions do not only come with a shop backend to manage your products, a storefront that can be customized via themes, and a blog system, but they also come with the following basic functions:
No product or bandwidth limitations:

Merchants can upload as many products to their Shopify shop as they want. Bandwidth and storage are unlimited as well.

Shopify POS: You can also use Shopify to manage your brick and mortar business. The Shopify POS app for iOS and Android serves as an interface.

Online marketing channels: Facebook and Pinterest are both integrated in all Shopify versions. More distribution channels, for example selling your products on online marketplaces such as Amazon or eBay can be added via apps such as mangnalister (find more infos here).
What does Shopify do to combat fraud?

In exchange for transaction fees, the system offers merchants their own payment interface, so that they don't have to integrate any external payment providers. Shopify also built in a fraud analysis, which marks suspicious orders in the shop backend.

Manually create orders:

This may sound banal at first, but it's a must-have for online merchants. New orders, that are not placed via your webshop (for example via phone or live chat), can be updated manually into the system together with the payment information.

Coupons:

Merchants can send welcome codes to new customers for example, or implement discount campaigns via specific distribution channels.

Sales recovery of abandoned carts:

If your customer put items into his/her cart, but canceled his/her order before paying, you can send them an individualized recovery email.

Staff accounts:

Shopify offers a comprehensive rights management for your staff which lets shop owners see exactly what changes in the system were made by which staff member. This feature also lets you block confidential information from your staff. "Basic Shopify" users can add 2 staff accounts, "Shopify" users 5, and "Advanced Shopify" users 15.

Dashboard & financial reports:

The clear and simple design of the dashboard makes it easy for shop owners to inform themselves about changes in their webshop. Financial reports are detailed statistics, where orders, sales, payments, etc. can be analyzed.

Customer Support:

All three Shopify versions include 24/7 customer support via phone, email, and live chat.
SSL certificate: Shopify offers their users to activate an SSL certificate, which will show the shop domain as "https." This guarantees a secure connection between Shopify servers and browsers as well as the mobile app.
These additional features differ within "Basic Shopify," "Shopify," and "Shopify Advanced"
"Basic Shopify," "Shopify," and "Shopify Advanced" offer the following distinctive features in three areas:
For 29 USD per month (as of January 2019), Ecommerce beginners can take advantage of "Basic Shopify" including all its features. The next version, "Shopify," can be purchased for 79 USD per month and the "Advanced Shopify" version for 299 USD per month.
Scope of reports & statistics
"Basic Shopify" offers a clear dashboard overview, financial reports, acquisition reports (from which sources does your traffic come from), user behavior reports (which devices are used and which shop content is viewed), and a marketing report (requires running marketing measures such as Facebook or Instagram ads).
How does the "Shopify" version work? Once you upgrade to "Shopify," merchants receive so–called "professional reports." With these, statistics for each product can be viewed as well as seasonal reports. Online merchants also have access to relevant tax reports, for example, how much VAT their customers pay. Customer reports collect valuable customer data, such as behavior — whether it's a first–time or recurring customer, country of origin, etc.
With the "Advanced Shopify" version, you unlock user–defined reports. Based on metrics that are shown in "professional reports," merchants can build their own reports. To do this, recommended sources such as Google ads and additional customer reports, for example about customers-at-risk or loyal customers, are available. This will let merchants understand even better how Shopify works.
Amount of transaction costs
The higher your Shopify version upgrade, the lesser transaction costs for additional services you will pay. Online credit card transactions usually cost between 2,4 and 1,8 percent in addition to a consistent flat fee of 0,30 USD per transaction plus VAT. Immediate transfer fees stay the same across all three Shopify versions: 1,4 percent + 0,30 USD plus VAT. For all additional external payment providers, there will be a fee between 2 and 0,5 % (All fees as of January 2019).
Another difference is that users of the "Shopify" version can customize their discount codes and use them several times if they wish. "Advanced Shopify" users profit from this feature as well; yet, they're also able to take advantage of another function, which lets external shipping providers connect their various shipping modes such as Express or Standard.
How Does "Shopify Plus" Work and When Does It Make Sense to Use Shopify's Enterprise Version?
Shopify Plus is an individually customizable and scalable high-end version that has been created for established major companies or startups with high growth ambitions. According to Shopify, more than 3,600 businesses use "Shopify Plus," among which are known brands such as Nestlé, Kylie Cosmetics or Red Bull.
"Shopify Plus" costs merchants 2,000+ USD monthly, but they receive all the freedom when it comes to customizing their online sales processes and their web design. Shopify has a team of experts who explain how Shopify works for large-scale enterprises and who assist with shop individualization and creating the storefront.
"Shopify Plus" also offers countless additional features with which merchants can automate their product launches and online campaigns as well as link new distribution channels such as social media, marketplaces, etc. On top of that, this Shopify version includes more than 100 (international) payment gateways. The RESTful API lets you connect further enterprise integrations such as ERPs, PIMs, and CRMs.
And how does Shopify work performance-wise? Shopify promises massive scalability, so that more than 10,000 orders per minute can be placed without performance issues. The Enterprise version comes with the servers' guaranteed uptime of 99,98 percent — plus unlimited bandwidth and transactions.
How Does Shopify Customization work? With the Shopify Theme and App Store!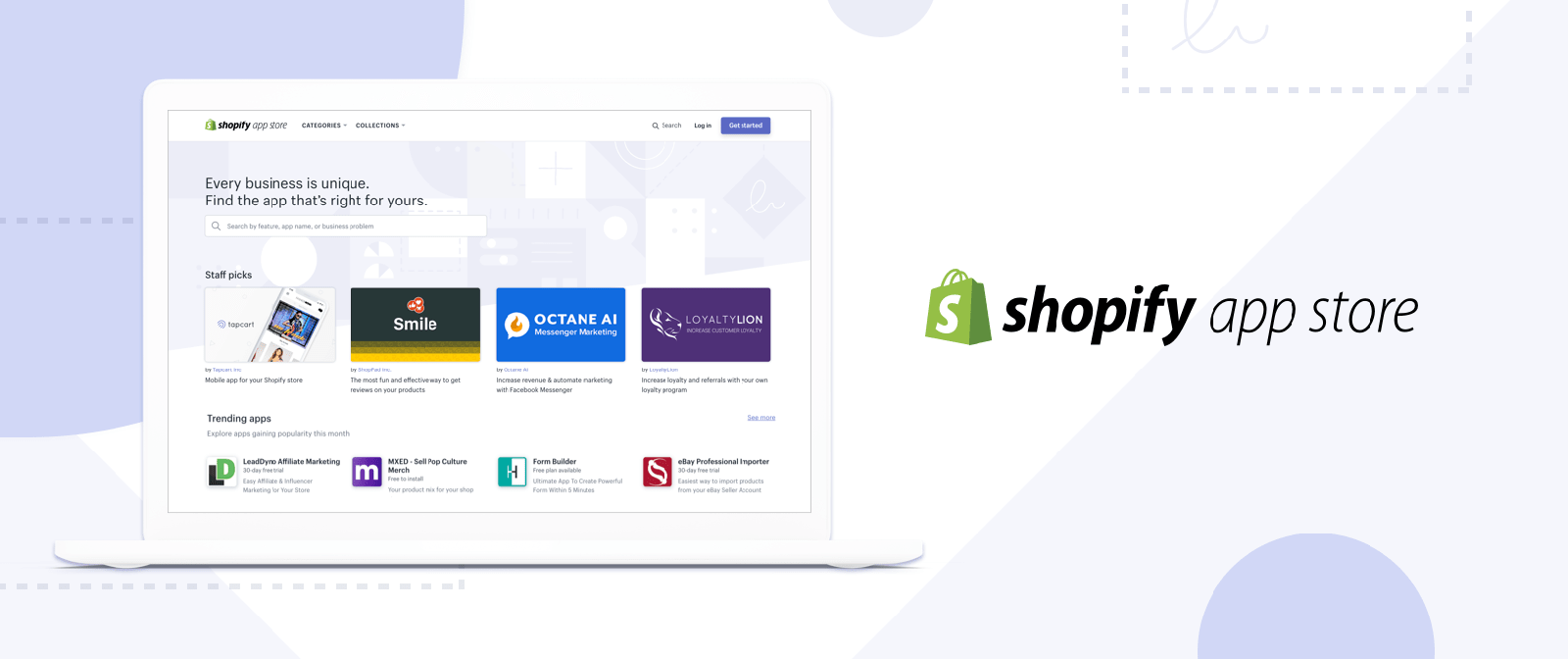 Source: Shopify website
Shopify's theme store ensures that one webshop's storefront doesn't look like another and the app store allows for thousands of add-on options for shop owners. Especially because Shopify is a closed SaaS solution with clearly defined core features, it needs both add-on stores to offer its users a spectrum of designs and apps that can keep up with its competition.
Shopify's theme store is a directory of design templates with which you can customize your own online shop. You can choose between free and paid themes, also called premium themes.
Currently, you can find 10 free and about 60 paid themes in Shopify's theme store, which the user can filter. You can also search for your industry. Whether you sell fashion, electronics, or toys, Shopify can be taken in many Ecommerce directions and its theme store already offers a convenient preselection of designs.
Shopify lets you narrow down various layout style such as "wide," "grid," or "editorial," as well as via design features such as "tabs," "image zoom" or "gallery". Before a free or premium theme enters the theme store, Shopify thoroughly examines its quality, functionality, and especially its responsive design. The number one requirement for a theme to be published is for it to work seamlessly on tablets or smartphones.
The price structure for premium themes is clear: All design templates are available within a price range from 160–180 USD. Pre–purchase, you can evaluate and test the theme in your web shop. Free themes can be activated in the Shopify admin section; premium themes have to be uploaded into the backend first. Depending on your payment model, Shopify lets you install various themes; however, only one can be activated.
Merchants, who don't want to make use of the numerous pre–designed themes and have the corresponding resources, are able to create their own themes. For this, you have to sign up with Shopify's partner program. There, designers and developers will find instructions on how to create Shopify themes and how they work.
Shopify's app store has a similar concept as its theme store: Shopify and third party providers have increased their app offers exponentially within the last years. By the end of 2018, the app store had about 2,200 apps.
Just like in Shopify's theme store, its app store also differentiates between free and paid apps. Merchants can search for the right app via a category filter. Currently, the app store directory is divided into 12 different main categories, which have 2–10 sub categories. Intuitive naming of the categories makes it extremely easy to find the right app for the according use.
Merchants are able to install plugins for dropshipping; marketing tools such as email newsletter or SEO; extensions for inventory management; customer support via live chat or tools to increase productivity via process automation; and marketplace extensions such as magnalister with which Amazon or eBay can be connected (find more info here). All of these tools will optimize your webshop experience.
Shopify offers another great service: Compiling a list of thematically similar apps. Shopify calls this "Collections" and offers merchants suitable apps for every stage of their shop – whether they're just starting out, growing, or integrating a brick and mortar business.
And How Does the Shopify Community Work? It's a Huge Support Ecosystem!
Two of the most important components when choosing an online shop system are access and size of the community. Most of the time, open source systems have a clear advantage here, because if the source code is publically available, providers rely on support of an active community.
As we know, Shopify follows a different strategy with their SaaS principle; however, the company has emphasized publically accessible customer support and free supply of resources from the start. Merchants especially are provided with many different opportunities to learn the system and how Shopify works, exchange information with other users and find solutions for any type of problem.
The main place to go for online merchants is Shopify's Ecommerce University, where they can find guides on anything Shopify-related. On the Shopify blog, you can read interesting articles on Ecommerce mixed with actual tips on how Shopify works and how to use it. If you ask yourself how Shopify works for sellers, you can find answers in their forum. Shopify staff and service providers discuss future features with you and offer solutions for most problems.
Shopify merchants can find inspiration on how Shopify has worked for other sellers in its "stories," where online shop owners share their successes. And if you want to buy an already thriving Shopify store, you can do so at "Buy a store."
But that's not all. The Shopify community also offers free webinars, in person networking events, podcasts, meetups for Shopify experts as well as more information resources such as their social media channels, for example Twitter or Facebook.
When opening or professionalizing your own Shopify shop, Shopify partners and experts are here for you in the following five areas: setup experts, designers, developers, marketers and photographers. Especially in English-speaking countries such as Canada, the US, Australia and UK, Shopify provides a huge range of experts.
You Know How Shopify Works, But You Need Customers
Thanks to our Shopify guide, you now know how easy it is to get started or switch over to the SaaS shop system. We also explained what Shopify does, its different versions and the advantages of its app and theme store. And if you're asked about Tobias Lütke, you can recount how Shopify came about.
All that is missing now are customers buying your products from your Shopify shop. Even though Shopify already has a multitude of marketing tools and first distribution channels, there is another way to reach millions of new clients without a lot of work: the magic words are "multi channel distribution."
With multi channel distribution, you can offer your products not only in your online shop, but also through other channels. The easiest opportunity to create a multi channel distribution via Shopify is to connect the world's largest national and international online marketplaces such as Amazon, eBay, Rakten, etc. to your Shopify shop.
Thanks to the magnalister app for Shopify, you can sell your products directly from your Shopify shop on many of the world's leading marketplaces. You can also synchronize prices; always keep your shop inventory uptodate; order status changes such as "sent" or "canceled" can be submitted to the shopping platforms; and product variants and attributes can be synchronized with the marketplaces. Interface individualizations are possible via update–secure hook points.
magnalister and Shopify complement each other perfectly because you can manage the whole selling process centrally from your Shopify backend. A Shopify shop with our interface solution can be installed quickly and easily without any programming skills.
Now that you know how Shopify works with magnalister, you can find out more on our interface page. Make your Shopify shop products available to millions of new customers via magnalister and grow your sales quickly and sustainably.