Setting Up a Shopify Store to Effortlessly Join the Ecommerce World
Everyone can run an online shop? That's right! Especially shop systems such as Shopify will entice you with their intuitive handling, comprehensive documentation, a large, helpful community, and appealing design templates – Shopify themes. Joining the Ecommerce world will feel like a breeze.
However, there are a few things to know when it comes to setting up a Shopify store, e.g. choosing correct items via the shop administration, marketing your products online, and creating various distribution channels. The earlier you make yourself familiar with the features of Shopify, the more you can avoid beginner mistakes and celebrate your first successes very soon.
Here are some of the reasons why Shopify is the best solution for Ecommerce newbies:
Shopify is cloud-based:

Setting up a Shopify store

doesn't require your own servers, maintenance, or security updates. Shopify hosts its shop system completely on its own –

a huge relief for merchants who are not too familiar with IT infrastructure.

Shopify has low initial costs:

You can run a fully-featured Shopify shop for only 29 USD per month if you choose the "Basic Shopify" version (as of 01/29/19). You also get a free 14 day trial including all features.

Shopify's user interface is super clear:

Shopify wants to make sure to never ask too much of its users. That's why its main menu consists of merely seven menu tabs. Yet, the shop system keeps up with its worldwide competition.

Shopify offers comfortable solutions for otherwise tedious configuration processes:

One example is setting up payment providers. Whereas many shop systems require signing up for payment providers and cumbersome entering of API keys or tokens, Shopify comes with its own, pre-integrated payment service, "Shopify Payments".

Gaining new clients through new distribution channels with Shopify: Expanding sales activities to the largest online marketplaces such as Amazon, eBay and Co. is what Shopify offers together with the magnalister app. The plugin connects countless national and international marketplaces to Shopify and still lets you sell your products from your Shopify backend. Find more information either further down in this article or right here. 
When setting up a Shopify store, you don't need to know how to program or design:

The Theme Store allows you to choose from countless free and paid

Shopify themes

, which are design templates for your online shop. Thanks to a drag & drop theme editor, you can easily add your own content or images.

Shopify grows with its merchant:

Sooner or later, Ecommerce newbies want to get more professional. That won't be a problem with Shopify because the web shop system can be expanded into every direction with more than 2,200 plugins from Shopify's App Store. The more popular your shop becomes and visitors it attracts, the more your shop performance scales.

With Shopify, distribution and marketing go hand in hand:

Online operators have access to a wide variety of features: From a blog system to produce and publish content to "Buy Buttons," which let you place products on external websites, just to name a few.
Setting up a Shopify store sounds exciting now, doesn't it? But what if a merchant just wants to operate, but not set up or manage his / her own shop? Then they can find advice from an engaged partner agency community of Shopify setup experts consisting of developers, content freelancers, designers, and consultants, who will all help them maximize their online shop's potential.
Prepare Better: Here's Your Checklist Before Setting Up Shopify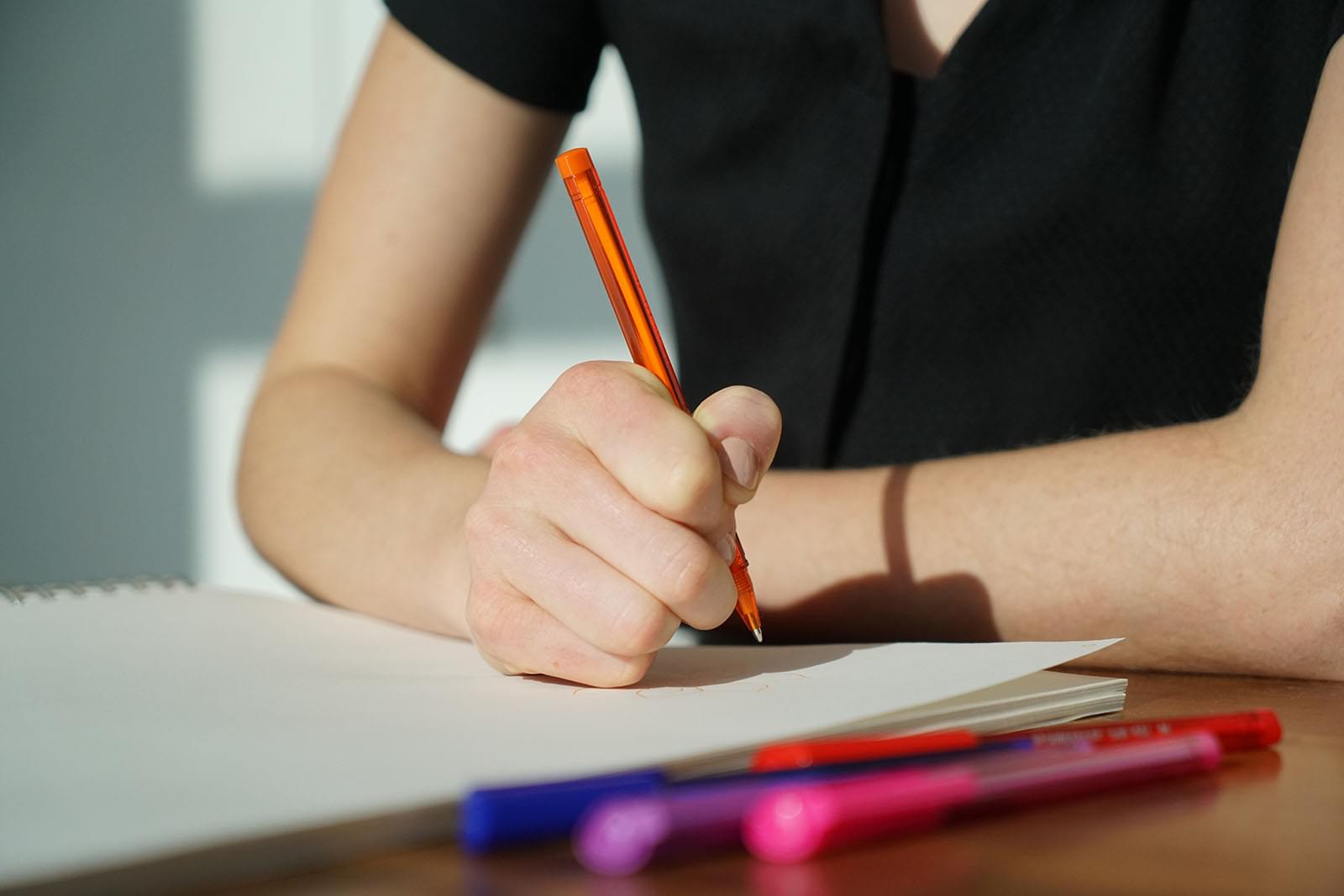 The infamous blank piece of paper: Before setting up a Shopify store, Ecommerce newbies should jot down a few important thoughts on it. First, organize your ideas, strategies, and measures into a business plan. You don't have to write hundreds of pages; a few bullet points in a simple document — even if it's just a letter-sized page — may be enough here. Future merchants should be able to answer the following questions:
Which product(s) / service(s)

do I want to offer in my Shopify shop?

What concrete costs

will occur when selling products online? For example, procurement costs, shipping costs, marketing costs, returns costs, service fees, etc.

How big is my competition,

meaning how many (online) stores offer the same products / services?

How big is the market,

meaning how many people are potentially interested in the merchandise I want to sell online?

Which sales forecast,

e.g. based on trend research, demographic development, etc., can I make for my products / services

within the next years

?

When it comes to physical products,

through which channels do I acquire them and how high is my margin

(difference between wholesale and retail price)?

How large is the sales territory

of my products?

Do I sell locally, nationally, multinationally or worldwide?

Do I solely want to sell my products online or

would I consider stationary trade

as well?

If I only sell online, do I simply want to offer my products through my webshop or

expand my distribution to the leading market places such as Amazon, eBay, Etsy, etc?
Do I need my own warehouse

to ship my products quickly to my customers in case the delivery company has longer delivery times?

And most importantly:

How much time and money

can I spend on

setting up

and running my

Shopify store

?
Answering these questions will turn your blank paper into a plan that will give you the framework for your start into online trading. Shopify has answered even more questions in their own setup checklist.
Setting Up a Shopify Store Made Easy: Here's How to Start With Shopify for Beginners
Shopify offers a free 14 day trial which allows merchants to try all features of the shop system thoroughly. To take advantage of the trial, navigate to Shopify's website and click "Start Now." You will be directed to sign up for your Shopify account. This already allows merchants to choose the name of their webshop and set up a domain.
The shop URL is one of the most important factors that shop operators have to determine. The web address should be short, preferably already describe what's sold in your shop, and easy to memorize for your customers. If you want to internationalize your shop, choose a URL that can be used universally in many language areas (minus the corresponding country code such as .com or .de, etc.).
Shopify makes registering domains extremely simple because they can be bought directly in the Shopify backend. You don't even have to worry about the domain navigating to your Shopify store. Alternatively, you can also convert existing domains to Shopify hosting or externally route to your Shopify shop.
Setting up a Shopify store also requires knowing about legal prerequisites. Thus, future shop operators not only need to register a business, but also display certain information on their webshop to be on the safe side:
Imprint

: Shows your customers who you are and how you can be reached.

Cancellation Policy

: Informs your customers of their legal cancellation policy.

Terms and Conditions

: The legal basis on which you do business with your customers

Information about payments and shopping

: Lets customers know how long they have to wait for their products and how they can pay for their products

Privacy Policy

: Regulates how and which customer data is used in the webshop
As soon as formalities are sorted out, merchants can take the next step and take care of a few basic settings within their Shopify shop. For example, defining measuring units (kgs or lbs) to ship physical products, currency in which customers should pay (USD, EUR etc.) as well as time zone, and business and email address.
Merchants who run their Shopify shop together with employees should set up staff accounts to later be able to understand changes in the shop.
Optionally, you can create a "Coming Soon" landing page, making the URL already available even though you are still setting up a Shopify store. You can also protect your Coming Soon page with a password, so only selected users can get a glimpse towards the progress of your shop.
Setting Up a Shopify Store and Making It Come Alive With Design, Products and Content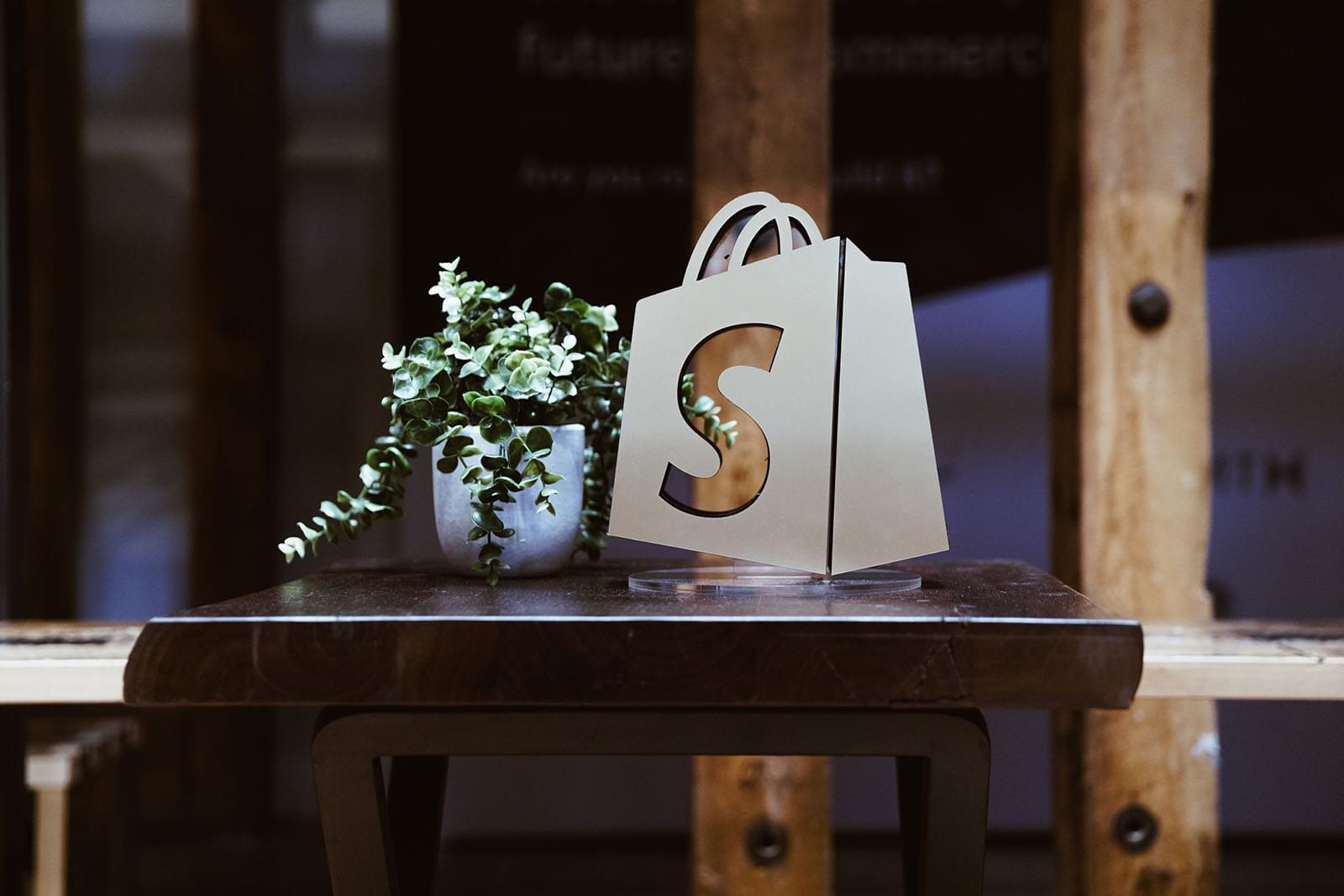 In this step, you will learn about designing your storefront — or, in other words, what your webshop will look like when people land on your website. For this, you can choose between numerous Shopify themes from the Shopify Theme Store. The directory comprises hundreds of design templates and is organized according to industries, which makes it easier for you to find your favorites.
Once you have completed your selection from the various Shopify themes, you can adjust your theme with the Shopify Theme Editor to fit your needs. You can add your own images and content as well as other elements, upload a logo, and change colors and fonts. To customize your shop even more, you can create shop pages such as "Contact Us" or "About Us".
Now let's get to your products: Under the menu tab "Products", you can upload them in the Shopify Backend. You should enter product titles, descriptions, images, prices, shipping costs and delivery times as well as some other information. Once you have a few products in your shop, break them down into categories. This helps the user navigate through your shop.
At this time, you can think about how to design your main menu. Consider which menu tabs are most important for your customers. As a rule of thumb, keep in mind that more than six menu options may be too much for users already. That's when you should start working with sub menu items.
The Devil Is in the Detail: Create Shop Processes and Thoroughly Test Your Shop
Once you have your storefront, you're getting closer to opening your webshop. Now you only have to create and run through shop and fulfillment processes. Configuring your shipping settings — as in shipping costs, packaging type, provider, and conditions — is crucial. Just like with your Shopify setup checklist, you should meticulously work through these processes.
You will also have to take care of taxes. These can vary according to (international) sales and (online) shop location. Setting up your payment methods is equally important. So that you don't have to connect external third party providers, Shopify created their own payment interface, "Shopify Payments", which already comes integrated when setting up a Shopify store. Here you arrange for credit card payments as well as country-specific payment methods. Creating a PayPal account is also standard when setting up a Shopify store.
Once you're done with all that, you should test ordering and fulfillment several times. For this, you can activate test orders. Your Shopify store will be placed into test mode, which will ensure free trial runs of all processes.
Things to Know About Launching Your Shopify Shop
Every Ecommerce newbie is excitedly awaiting the moment of opening his / her webshop.
However, you should know that in order to make your Shopify shop public, you need to choose a paid version of Shopify. During your free 14 day trial, your webshop stays password-protected and will not be picked up by Google or other search engines.
Once you picked a paid version (e.g. "Basic Shopify" for 29 USD per month, suitable for beginners), you can get the ball rolling. Password protection will now be removed and your shop is online.
Search engines will start indexing your webshop; therefore, it pays off to optimize your products and shop pages for search engines prior to or immediately after launching. Shopify lets you generate SEO-conform titles, descriptions and URLs and verify these via a search engine listing preview.
Your Shopify Shop Is Set up and Online? That Means You Are Ready to Market and Optimize
It's time to increase the reach of your shop and advertise your products. One way to do this are online marketing campaigns. Shopify provides the following natively integrated channels to increase your visibility and sales:
Facebook Ads

Instagram Ads

Google Ads

Google Shopping

Pinterest Promoted Pins
You will need an ad account for each platform which has to be linked to the Shopify backend. Defining and setting a marketing budget within these channels will help you keep an eye on your expenses.
But not only marketing your products will help you sell more, distributing them via various outlets is equally important. Facebook Shop, Instagram Shopping as well as Pinterest already come built into Shopify.
If you want to display your products on even more platforms, you should think about connecting the world's leading marketplaces such as Amazon, eBay, Etsy, etc. to your shop. The magnalister marketplace plugin for Shopify helps you do this and is also perfectly suited for Shopify beginners. Find more information about the plugin here.
As soon as you have your marketing and distribution channels set up and you are generating your first sales, you should configure the Shopify analytics tool. Its statistics will give you an overview of your whole shop and uncover new sales potentials.
Already with the "Basic Shopify" version, merchants receive important analytics functions such as financial, order, behavior, and marketing reports. The overview dashboard displays all current orders, sales, your online shop's traffic, etc. When setting up a Shopify store, statistics are activated and come pre-configured.
Besides Shopify's native statistics tool, you can choose to install Google Analytics via a tracking code in the Shopify settings. If you're using Facebook as a marketing channel, you can integrate a Facebook Pixel into Shopify.
Creating a blog is a guaranteed source of traffic. Shopify provides its own, very intuitive blog system which lets you quickly create content optimized for search engines. Keep in mind that ranking on the front page of a search engine may take several months and depends on various factors.
Reach More Customers for Less Money: Here's How Multi Channel Marketing Works With magnalister and Shopify
It's every merchant's dream to make his / her customers fall in love with his / her products and rapidly generate measurable sales shortly after setting up a Shopify store. Shopify's marketplace plugin magnalister can quickly turn this dream into reality.
Displaying your products on the world's leading online marketplaces such as Amazon, eBay, Etsy, etc. will build your customer base within the shortest time rather than simply selling your products through your own online shop.
Shopify's magnalister app makes selling on these online marketplaces simple because you can manage all sales processes from the Shopify backend. This includes:
Uploading webshop products

to linked marketplaces

Matching product prices

between Shopify and marketplaces

Synchronizing inventory

across all linked marketplaces

Automatically

importing

and organizing

marketplace orders
Matching product variants and attributes

between shop and marketplace

Submitting order status changes

such as "sent" or "canceled" to marketplaces

Customizing the plugin

thanks to update-secure hook points
You can try the magnalister marketplace app for Shopify including all features and comprehensive support (e.g. online tutorials) for free for 30 days. Find more information about the plugin here.