Increase Your Sales With Shopify International Shipping
Weather you just started selling your products on Shopify in your home country, or you would just like to expand your sales to other countries, selling internationally on Shopify is the perfect option for you!
The shop system provides all the essentials to enter the global online market and makes selling internationally on Shopify easy. They offer: a native plugin to process international payments ("Shopify payments"), marketing channels such as Google or Facebook Ads (which you can manage from Shopify) along with country-specific inventory management and other numerous third party apps will have you expanding internationally in no time.
The shop system's Enterprise version "Shopify Plus," allows established online merchants to sell in multiple countries at the same time, while still managing all sales activities centrally from the Shopify backend with "Expansion Stores".
If you would like to expand the distribution of  your products to the largest online marketplaces, you should install magnalister. The magnalister plugin can link your Shopify shop to the world's largest online marketplaces such as Amazon, eBay, OTTO Market, Etsy, Google Shopping, and more.
The magnalister plugin provides a simplified alternative to the Shopify "Expansion Stores". Linking international shopping portals via magnalister means much less effort for you rather than installing each country-specific or multi-lingual Shopify shops. On top of that, you don't have to worry about your own marketing, because the magnalister plugin will expand your sales circle and reach millions of new customers.
You can break down language barriers with magnalisters pre-installed language packages and translations to make the best of Shopify international shipping. Additionally, you can determine different tax rates for each marketplace and the price can be uploaded in the proper currency of each marketplace. Simultaneously, magnalister allows you to individualize your sales prices for each marketplace and country.
Selling internationally on Shopify: What Every Merchant Should Know
Disclaimer: Please note that our provided information does not constitute legal advice. Even though we research our content carefully, we do not accept responsibility for the accuracy of the following statements. 
Thanks to globalization, it's never been easier to sell internationally; however, there are a few things you as a merchant should know before offering your products in different countries. Here are the most important ones:
Choose the right markets:

Just because your products easily sell in your national Shopify Shop doesn't mean that they will do the same in another country. No matter if you have large distribution zones such as Central Europe, or regions in South America or Australia – analyzing each market will help you ensure that a target group for your products exists.

Statista

is a great starting point for market research.

Use correct tax rates:

Online merchants should plan in enough time – or money – for a good tax consultant.

Selling internationally on Shopify

comes with international tax rates for physical and digital products for each sales region / country as well as various regulations for VAT.

Calculate shipping costs

: Even though logistic service providers such as UPS, FedEx or DHL offer shipping your products worldwide, you will face different shipping costs. For example, they might determine shipping costs via shipping zones. That's why

Shopify

merchants should thoroughly inform themselves about

international shipping

costs for each product and incorporate these fees into their pricing calculations.

Customs regulations:

Selling your products internationally means knowing about custom regulations for each country. Find out if there are any import or export restrictions for your products. Also make sure to attach accurate documents, i.e. customs declarations, to your products. The package should also include an export invoice that can easily be seen.

Selling in international currency: Offering your items in the currency of your customers can mean a huge advantage for you. Germans like to buy their products in Euro, Brits in Pounds. And because you may be considering selling in a foreign currency, don't forget to monitor the exchange rate. On top of that, note that if your customers are paying in a foreign currency, payment service providers may charge fees, so make sure to calculate these into your product prices.
Why Shipping Internationally With Shopify Is Worth It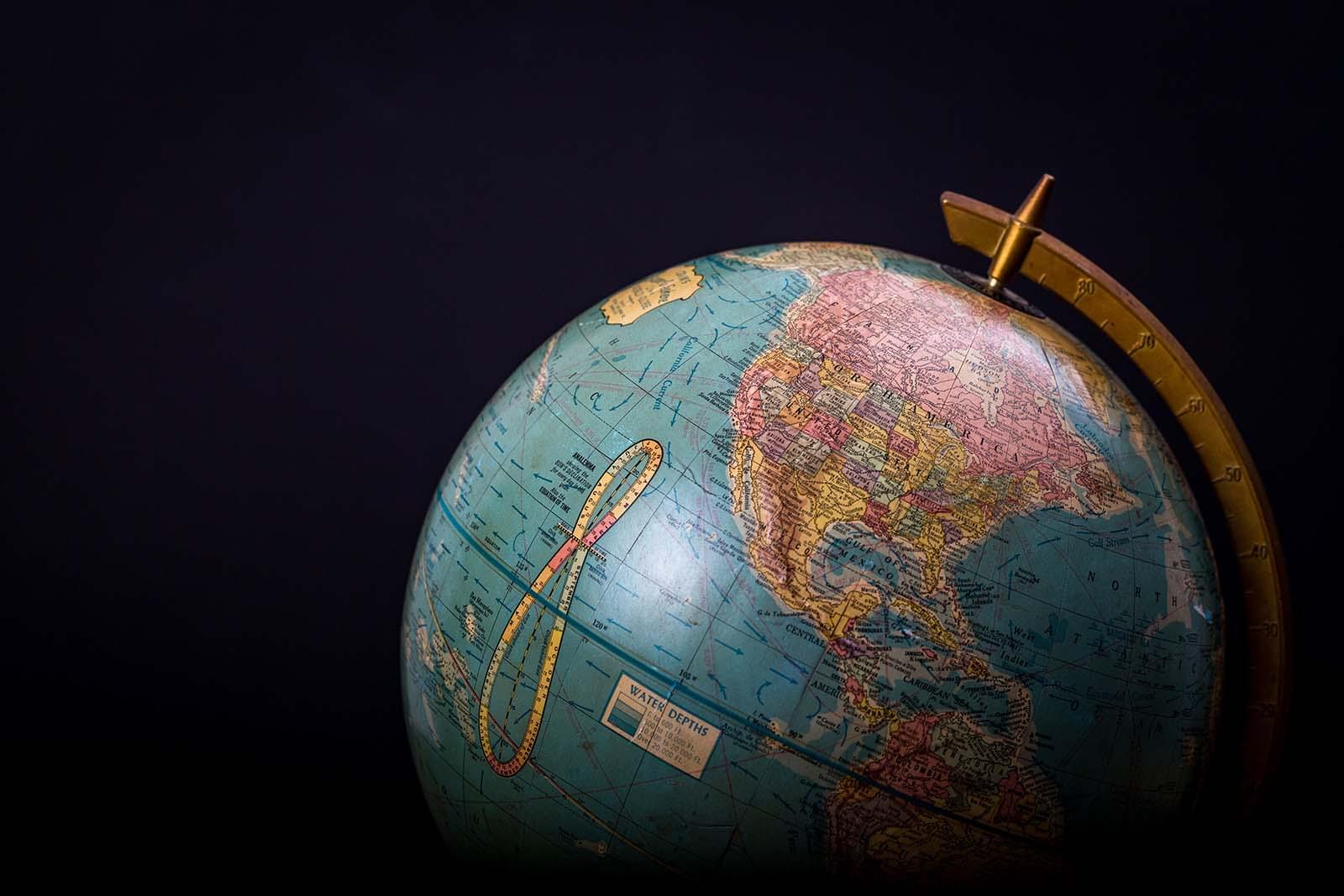 Let's have a closer look at the organisation, Shopify: In 2006, German Tobias Lütke and Canadian Scott Lake founded Shopify in Ottawa, Canada. Since then, Shopify has become one of the world's most successful shop systems. Shopify shops are hosted, serviced and secured in a cloud rather than with you as a local merchant, which makes it possible to run your shop from anywhere in this world. In other words: internationalization runs in Shopify's DNA. Shopify's more than 2,000 employees think and act globally, which also makes selling internationally on Shopify even easier for merchants.
Shopify's beginner versions, "Basic Shopify" and "Shopify," already let you take the first steps towards your international shipping venture. Both versions allow you to assign products to distribution zones. That's how merchants can determine which products they want to offer in which country.
With just a few clicks, Shopify's pre-integrated payment plugin, "Shopify Payments", allows you to offer country-specific payment methods. International shipping gets even easier thanks to Shopify automatically calculating shipping costs for each target country.
The appearance of a Shopify Shop can also be customized for various languages. If a client is not from the same country as your shop, s/he will be directed to the storefront version with his/her native language.
Merchants with big plans of selling internationally on Shopify and massively expanding their distribution area should best use the Enterprise version, "Shopify Plus". This version allows you to install "Expansion Stores". Installing these country-specific shops is extremely easy and comes with many additional advantages:
Expansion suggestions

: Shopify Plus independently recognizes on which markets your products will sell

Worldwide fraud analysis:

This feature will inform you of how high the possibility of fraud per order is

Tax automation:

Shopify

automatically calculates the proper

international taxes

Completely translated backend:

Especially interesting for merchants who want to use a language other than English to manage their backend

Virtually unlimited scalability

: your cloud-based webshop grows together with your internationalization

Third-party integration

: everything from inventory management systems over fulfillment services to

Shopify international shipping

services

Global expert network: you gain access to Shopify's Plus Partner Network, which will optimize your webshop for each country
How to Sell Internationally on Shopify and on the World's Biggest Online Marketplaces
Can you vastly increase the number of potential international clients out of one Shopify Shop plugin with minimal setup effort? Yes! Does this sound too good to be true? Nope, not with magnalister! The magnalister Shopify plugin lets you upload and sell your products directly from your webshop to the largest national and international marketplaces. The following platforms are just a few examples of all that can be linked:
Amazon USA, UK, Germany, Austria, France, Spain, Italy

All eBay marketplaces worldwide

Google Shopping (worldwide)

Etsy (worldwide)

Cdiscount (France)

Rakuten Priceminister (France)

Ricardo (Switzerland)
The magnalister core features are:
upload your products directly

from your webshop

to the marketplaces
synchronize prices
keep your shop inventory up-to-date
submit order status changes

such as "sent" or "canceled" to the shopping platforms

match product variables and attributes
customize each linked marketplace via hook points