Shopify B2B: The Easiest Way to Sell Wholesale Online
B2B Ecommerce stands for online trading among businesses between manufacturers, wholesalers and retailers. Even though the B2C (Business 2 Consumers) market is much more strongly promoted, B2B business actually has significantly higher potential. The American B2B Ecommerce alone has three times the volume of the B2C market.
If you want to take advantage of this market, you need an efficient shop system, designed to handle all ins and outs of the B2B business. For example, B2B means mostly paying the net price, handling a significantly higher volume of orders, tailoring product prices to customers, efficiently organising the order and shipping process.
One essential detail remains the same with both B2B online selling and B2C: whenever people order goods, they want an attractive shop appearance and a intuitive user interface that easily and quickly helps them navigate through the buying process.  To accomplish this, Shopify B2B has rolled out its Enterprise version "Shopify Plus" as their Shopify Ecommerce wholesale channel.
Let's take a quick look into the business model: B2B webshops are frequently part of enterprise resource planning (ERP) systems with which businesses plan and process all of their business operations. Due to numerous existing ERP systems, users have to learn new technology as well as new buying and sales processes again and again. Most of the time, the applications in use are outdated and can't keep up with modern automation demands of B2B customers.
A Shopify B2B shop can easily be connected to existing ERP systems and customized to the business processes of the consumer. Simultaneously, the Shopify wholesale channel simplifys the selling processes – throughout all end devices. Sales representatives can order merchandise for a customer from the internal shop or B2B buyers can directly access the password-secured webshop, mobile optimization displays the storefront perfectly on desktop PCs, tablets and smartphones. This is one of Shopify's crucial advantages over many ERP systems.
B2B Ecommerce not only offers online trading among businesses; a growing proportion of B2B sales are processed via online marketplaces such as Amazon or eBay. For this, the large shopping platforms have created their own B2B branches such as Amazon Business or eBay Business Supply.
Thanks to the magnalister app for Shopify, B2B merchants can offer their products on these same platforms. The plugin connects the Shopify B2B shop with the marketplaces and makes product upload, sales for business customers (e.g. net prices) and administration of all linked marketplaces super easy. For more information about this, just keep on reading.
Features That Shopify B2B Merchants Won't Have to Miss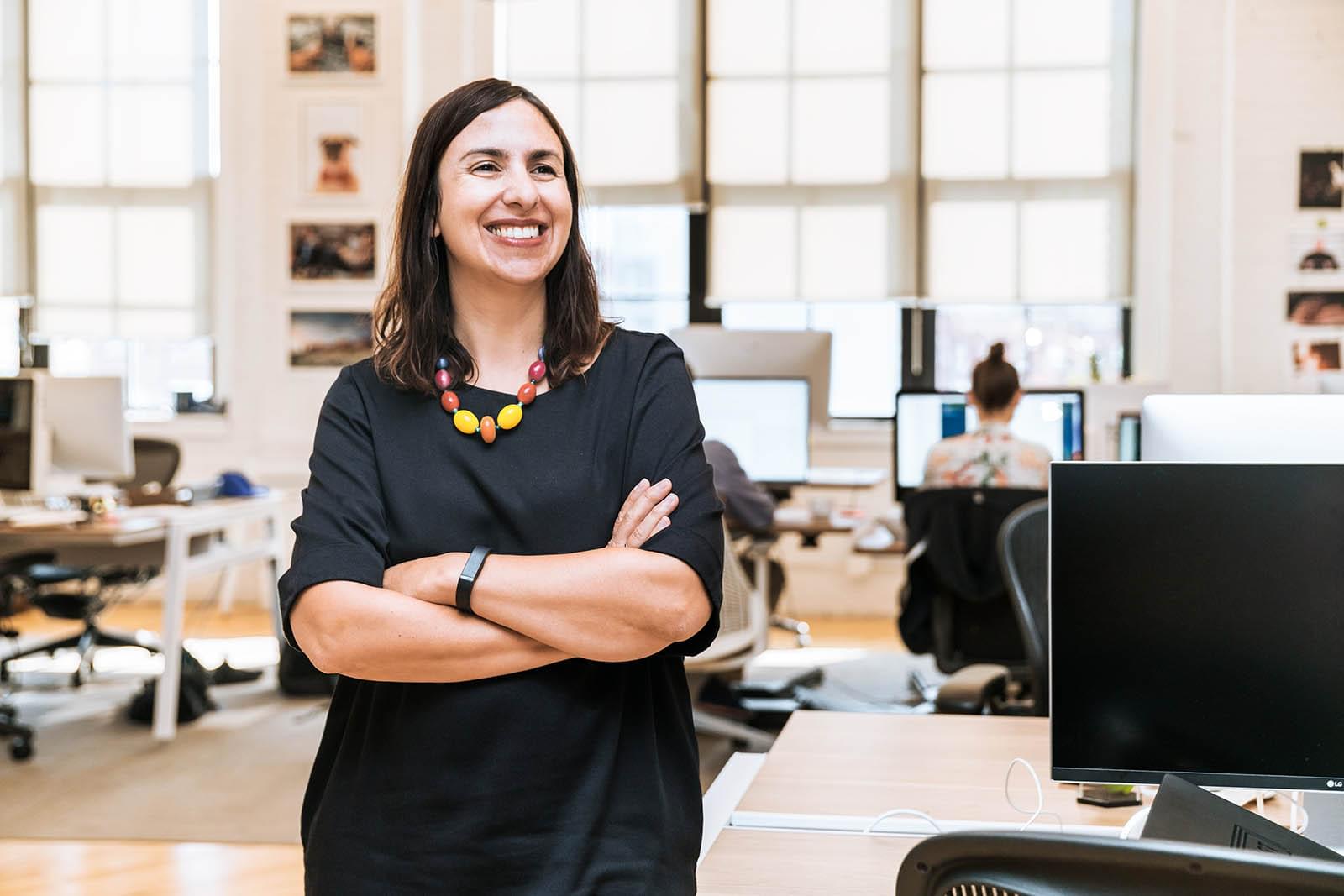 Back to Shopify Plus. The Enterprise version offers many pre-integrated B2B Ecommerce features. Here's an overview:
A password-protected shop:

Manufacturers or wholesalers normally don't offer their products to their end customers online; however, B2B customers still need access to the shop. That's why you can set up password-protected storefronts for

Shopify B2B

shops. B2B clients can sign in here or register an account which gives them access to a customized webshop.

Individual price calculation:

B2B trade thrives on negotiations and discounts. Shopify Plus lets you determine individual price catalogs for certain customer groups. Additionally, you can define fixed and proportional price increases and reductions. Discounts based on purchase quantities are possible as well (volume-based discounts).

Purchase on account:

Rather than with end customer business,

B2B Ecommerce

usually requires making purchases on account. Oftentimes, large-scale customers even demand their personal contact person when it comes to B2B sales. Thanks to the

Shopify Plus wholesale channel

, merchants can offer purchases on account rather than just via standard credit card payments. Shopify's customer support also offers various communication channels such as live chat and FAQs which can be tailored to specific product groups.

Search engine visibility:

Merchants who run webshops such as shopping portals for large companies don't want their storefront to be shown in search engines. That's why

Shopify Plus

with its integrated

wholesale channel

allows you to exclude shops from search engine indexing without any programming skills.

Professional inventory management:

Shopify Plus lets you define minimum and maximum purchase quantities – in the complete

Shopify B2B

shop or based on customer level.

Integration into existing systems:

Whether you're running a merchandise management system, customer management system (CMS), an ERP system, or an order management system (OMS) in the background, Shopify Plus can be integrated into existing structures via API. Shopify's experts are available to help you customize Shopify Plus.



By the way: merchants that have been exclusively selling to B2C clients can upgrade to Shopify Plus, linking them to the wholesale channel. This allows them to tap into the B2B market while still selling to end customers. Their shop end is simply expanded with B2B features, such as product and customer management. All shop operators whose online shops are already well-established as a brand will profit from this. Their existing positive image and the name recognition of the brand will carry over to the B2B segment.
Expand Shopify B2B to the World's Largest Online Marketplaces
Selling in the B2B segment shouldn't limit you to your own Shopify B2B shop. Commercial buyers are looking at the world's leading online marketplaces such as Amazon, eBay, Etsy, etc. for affordable B2B offers.
Thanks to the magnalister app for Shopify, B2B merchants can connect their webshop to the world's largest marketplaces and profit from magnalister's special features for selling to B2B customers*. One of these features is uploading products to marketplaces with a net price. This option requires prices to be displayed in net prices, which Amazon and eBay have been offering to B2B merchants for a while now.
You can test the magnalister plugin now for free with all its features.
Merchants with Shopify B2B shops will also reap the benefits from all automation features for  multi-channel distribution within the magnalister marketplace app:
Upload products:

upload your products directly from your

Shopify B2B

shop to the marketplaces

Match prices:

submit prices automatically or individually (per marketplace)

Synchronize inventory:

keep your inventory updated throughout your Shopify shop and all connected marketplaces  

Automated order import: easily

import and manage marketplace orders

Attribute matching:

match product variants and attributes with the marketplaces catalog or requirements

Synchronize order statuses:

submit order statuses such as "sent" or "canceled" to marketplaces

Plugin individualization:

customize the plugin via hook points according to your needs
Thanks to these core features, magnalister helps merchants handle the most time consuming parts of their administration from within their Shopify B2B shop. Experience all the features of the magnalister interface in detail in a free on-screen tutorial from magnalister.

BOOK A FREE ON-SCREEN TUTORIAL NOW
* Not all features are supported by all marketplaces.